The cryptocurrency exchange is one of the trending topics of the modern world. Though many countries do not allow using cryptocurrency, it's going to be a popular way of exchanging in next generations.
Many applications are launched to serve as bitcoin wallets on android platforms for buying, selling, managing, and transferring them. If you're new to Bitcoin or advanced cryptocurrency traders, crypto wallets and trading exchanges offer a safe and secure forum to purchase Bitcoin and other digital currencies.
Check the best bitcoin wallets for Android.
1. Coinbase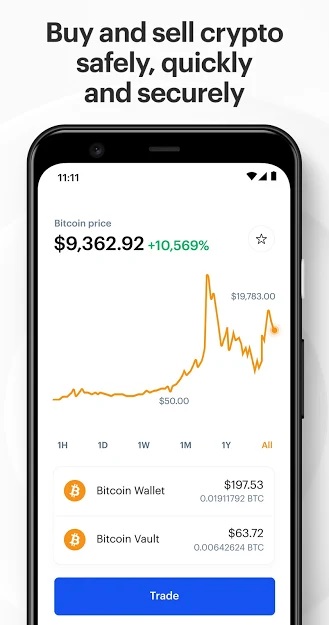 Coinbase is a platform for purchasing and selling common digital currencies, keeping records of them in one location. You can transfer, store and convert digital currency safely to Coinbase using the e-money wallets that help euros, pounds, dollars, and more. After signing up, you will also be able to use the Coinbase Card to buy products and services with a Visa Debit Card. Coinbase also requires your account to follow the highest safety requirements, including multi-stage verification and bank security. Coinbase is here to help you in every way with dedicated customer service if you face any issue or a beginner in cryptocurrency.
2. Blockchain.com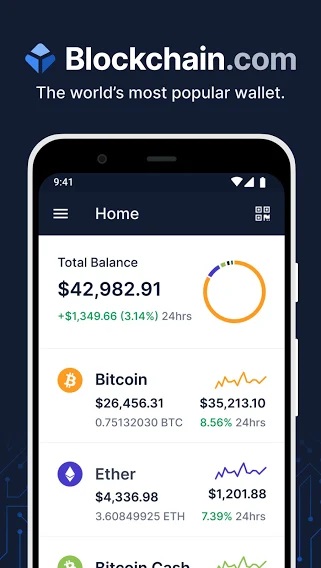 Blockchain.com is among the safest and most common wallets for investing and storing cryptocurrencies. Over 67 million accounts, $6200B stored, and the industry's lowest fees, it's considered the most reliable wallet for cryptocurrencies. Two versions are included in this application, such as non-custodial & custodial versions. These versions enable you to control access to your crypto and private keys and use all its features like buying, selling, swapping and transferring between crypto. Moreover, Blockchain.com allows you to earn up to 12% interest on BTC, ETH, USDT, and PAX, XLM, and BCH annually. You can set your own 4 digit pin or biometrically authentication, Two-Factor authentication & access to your private keys and your crypto in case of security.
3. BitPay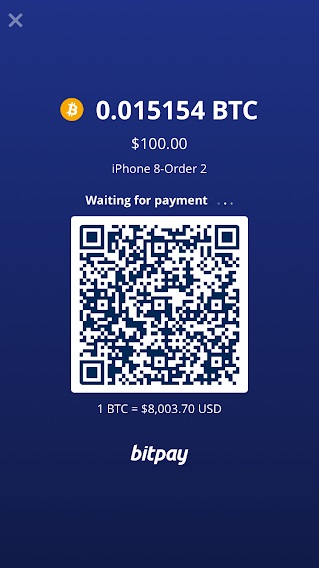 Another fastest and simple crypto wallet, BitPay Checkout, is widely known for its user-friendly interface and easy buying, transfer, and selling. It includes instant payment verification, multi-user support, acceptance of tipping and gratuity, configurable tip percentages, simple reporting and 150+ pricing currency options. After pairing with a BitPay merchant account, you can begin to take Bitcoin and Bitcoin Cash payments. Its usability is more comfortable enough and if you face any issue, you can visit their site to get instant help.
4. PAYEER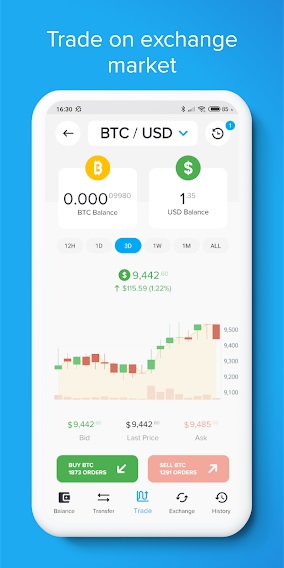 PAYEER is a popular app for smartphone users that enables switching Fiat and Cryptocurrencies to trading platforms or migrating instantly. It helps you to fund your account or make withdrawals from VISA, MasterCard and make the payments globally from more than 20,000,000 PAYEER accounts in 127 countries around the world. Don't worry about the security features of the PAYEER app. Your info and coins will remain safe.
5. Exodus
Exodus is a Pro-level wallet that controls your cryptocurrency in one beautiful app. It enables you to protect, administer, and exchange your favorite cryptocurrencies like Bitcoin, Ethereum, Ripple, and an easy-to-use wallet that lets you control your money. You can monitor your cryptocurrency portfolio and its efficiency over time with Exodus' excellent and informative reports that change in real-time so you can keep up with the fast-moving sector. Enable Face or Touch ID to secure your Exodus wallet. Exodus has a built-in exchange feature for a quick and easy buy and sell of cryptocurrency without signing up for any account.
6. Blockfolio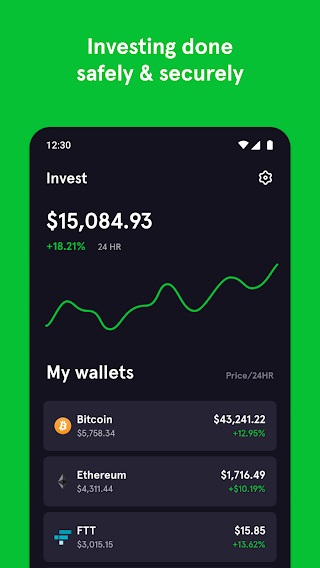 Blockfolio is the most popular FREE Bitcoin & Cryptocurrency portfolio tracking app in the world. This app allows for tracking crypto prices of over 8,000 top crypto coins, viewing portfolios in 100+ fiat currencies, chart the trend of crypto investments over time and setting custom crypto price alerts to get notified immediately. Over 6 million users make Blockfolio the most trusted network to remain linked to the cryptocurrency ecosystem. Its security system is perfect for ensuring the safety of your cryptocurrencies.
7. Nexo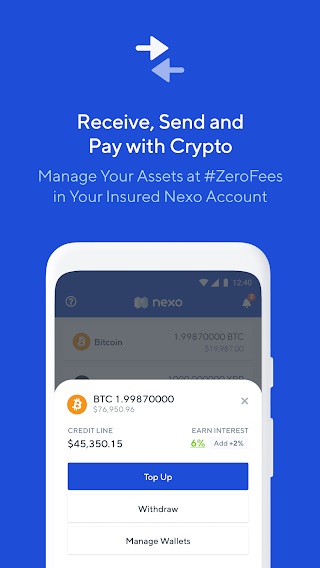 With more than 1 million users, 100k+ social media communities and over 200 jurisdictions, Nexo are a prominent, largest and most trusted licensed and regulated crypto financial institution. It has $4 billion assets under management and $5 billion processed and a perfect crypto banking service for any client. Nexo allows up to 12% interest on your idle crypto and 2% instant cashback if you try its card for the first time. Nexo accounts are entirely protected and managed to the highest quality of the industry.
8. Paxful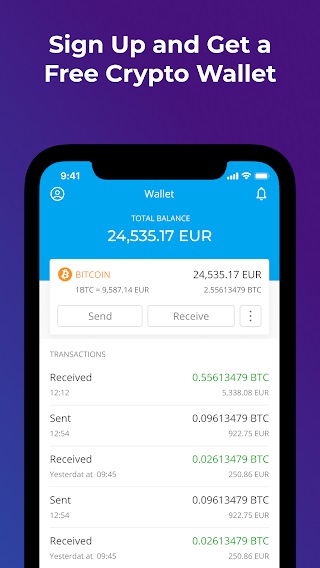 Paxful Bitcoin Wallet managed to gain millions of people's trust because of its secure and convenient way to manage crypto banking. The app makes it even easier to send, receive and store bitcoin with your own personal cryptocurrency wallet. Over 3 million people have used the Paxful wallet for exchanging cryptocurrency. It's one of the longest-established peer-to-peer bitcoin trading platforms. Don't worry about the security and safety of Paxful Bitcoin Wallet. It has over 300 payment methods of buying and selling bitcoin. Paxful also allows buying or selling bitcoin with PayPal, Stripe or Skrill.
9. Luno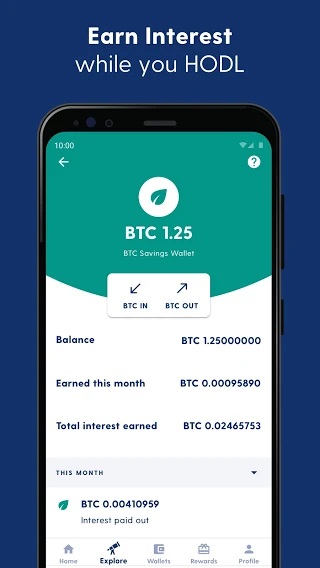 One of the simple and safe ways to buy, store, explore and exchange cryptocurrencies, Luno is a popular name among active bitcoin users. It enables buying, saving and managing cryptocurrencies in one place. Using Luno will help you buy bitcoin easily and while selling, you can set a price alert with advanced charting. Moreover, this platform is designed with a laser emphasis on safety and consumer safety. Luno was founded in 2013 and more than 8+ billion dollars are in processed transactions.
10. ZenGo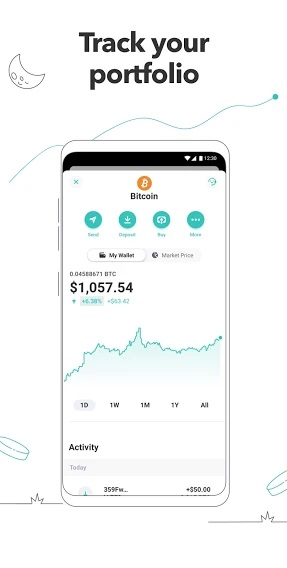 Buying the ZenGo cryptocurrency is convenient and secure. You can purchase Bitcoin, Ethereum, USD Coin and more with your Visa and Mastercard, Apple Pay, SEPA and Swift Bank Transfer or Debit Card from ZenGo. It allows cash out of your national currency at any point, in a few clicks, and its assistance in 28 countries across the EU and the United Kingdom. ZenGo also enables commissions and discounts by inviting friends and followers to try ZenGo. Sometimes, you may get cashback too! You might get real-time data on your asset allocation results and track pricing information over time, always from your ZenGo wallet. You don't need to check your wallet continuously because you'll get notified immediately when you receive your cryptocurrency.
11. CoinDCX Go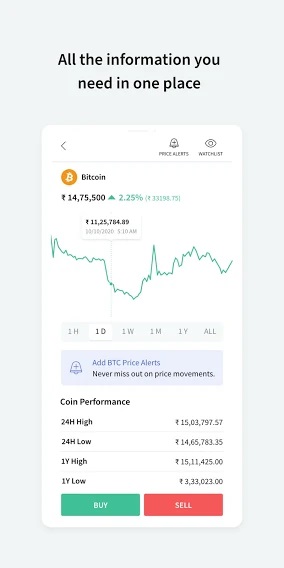 CoinDCX Go is a bitcoin exchange app in India that makes the fastest and most simple way to start investing legally in cryptocurrencies, including Bitcoin, Ethereum, and several other altcoins. If you're a novice in cryptocurrencies, CoinDCX Go is undoubtedly a go-to app for you. You can sign up with it quickly. You need not to wait for trading orders to process or postpone the receipt of money in your bank accounts. CoinDCX Go will help you adjust your cash at a flashing pace. Moreover, the wallet charges zero fees on deposits and withdrawals. You can link your account with it. CoinDCX Go is always ready to provide you 24×7 support.
12. Klever Wallet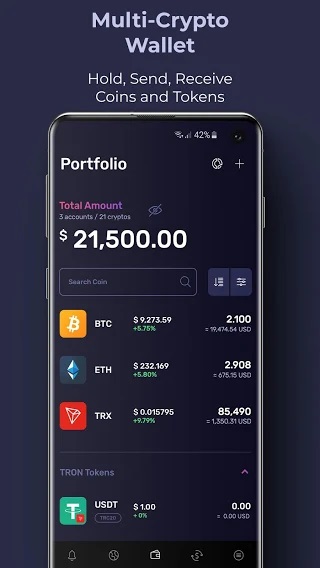 Klever Wallet is another medium of sending and receiving your crypto data safely and efficiently, with incredible speed and network reliability. It's an easy, effective, smarter and safe crypto wallet for Bitcoin, TRON, Ethereum, Binance and other cryptocurrency assets that reach more than 2 million users from more than 200 countries around the world. By using Klever Wallet, you have full control of your private keys. Moreover, it is a decentralized p2p and self-custody wallet that helps people who love to control their own money and crypto. Klever Wallet makes buying Bitcoin and other cryptocurrencies now super simple as well as safe and enjoyable. If you are newcomers and seasoned crypto enthusiasts, you are welcome to Klever Wallet.
If you are going to have your bitcoins, download an app today for free! You can use this app to build a new Blockchain wallet or pair your current web wallet to your mobile device. Store your favorite assets like Bitcoin, Ethereum, Ripple, and more in a wallet that keeps adding the favorite holdings for you.
You might find these interesting: