When did people understand they needed banks? Instead of brittle, long-lasting bills, the Kingdoms exchanged coins of varied sizes and metals for foreign goods and services. People founded banks to meet demand for loans. Banks allowed citizens to increase their balance and invest more as the market increased.
You use banks now. Banks simplify life by offering vehicle loans, internet shopping, business accounts, and the greatest savings rates. Every nation's government uses national banks. 75% of Americans save in physical banks (FRED). (Ascent) Top US banks have played key roles.
Here are the largest banks in the US By assets.
List of Largest Banks in the US
1. JPMorgan Chase & Co. (Total Assets: $2.57 trillion)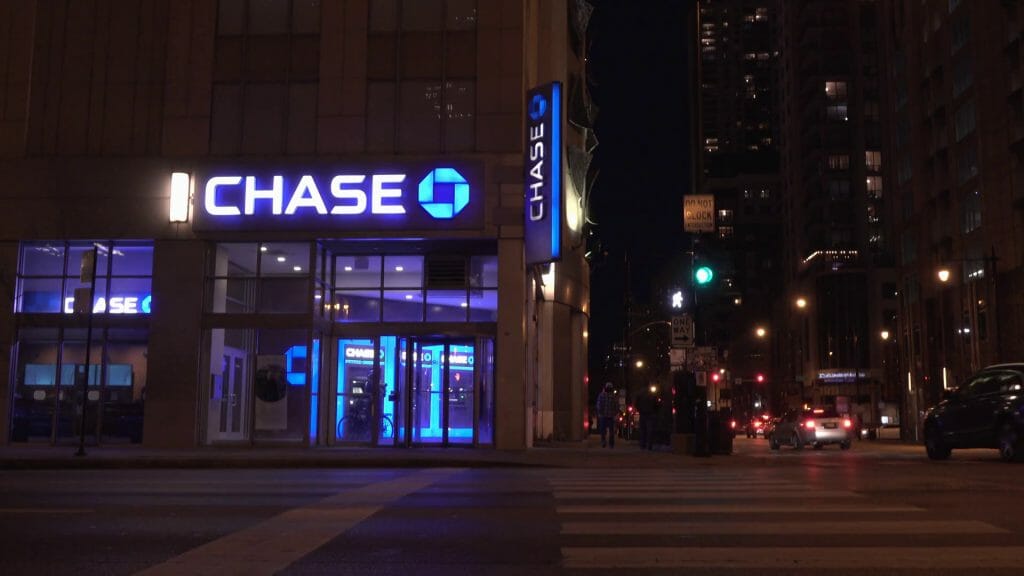 JPMorgan and Chase merged 20 years ago, and they have approximately 4,700 branches in America; and their headquarters is located at Madison Avenue, Manhattan, New York City.JP Morgan Chase & Co. is considered a universal and protective bank, and its services include Asset and wealth management, Consumer and community banking, Commercial banking, and investment banking. The bank currently has nearly 5,000 branches and 16,000 ATMs. As of 2019, JPMorgan Chase & Co. employed over 250,000 employees across the US, and their clients are from nearly half of the country's households and private sectors.
2. Bank of America Corp. (Total Assets: $2.31 trillion)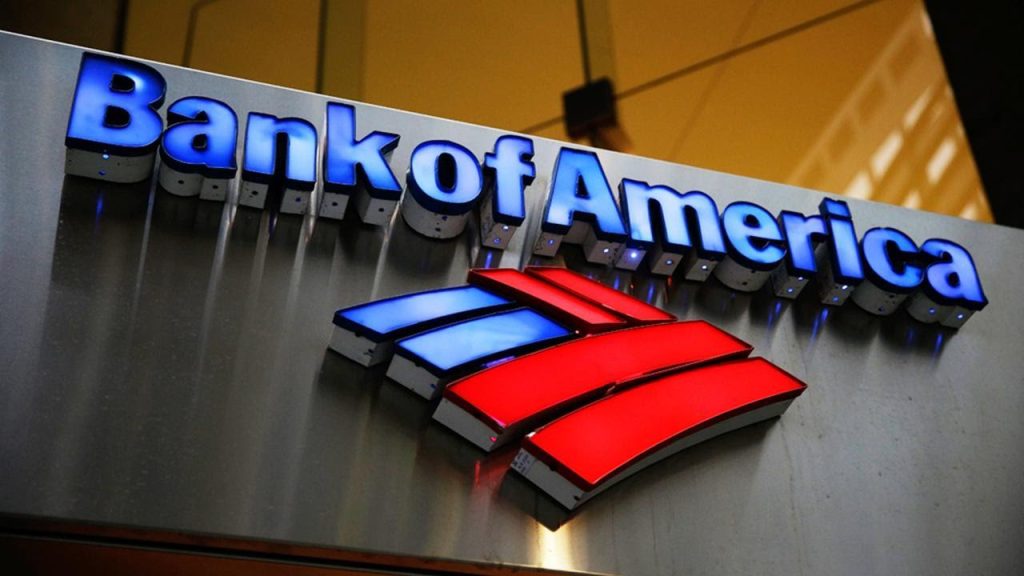 Bank of America Corp. has earned as "The second-largest bank" position in America. Located in Charlotte, North Carolina, it has about 66 million consumers worldwide and at least 37 million digital clients; they have around 4,300 financial centers across the US, including 2,700 lending centers. Bank of America is also known for its digital modernization. It has over 3 million digital clients and is experiencing success by introducing its virtual helper, Erica, which helps account holders helping through multiple tasks. Bank of America Corp. offers services such as Consumer Banking, Corporate Banking, Credit cards, Insurance, Investment banking, and many more.
3. Wells Fargo & Co. (Total Assets: $1.69 trillion)
Although Wells Fargo & Co. has focused on concretion in recent years, the largest bank has more branches than any other bank in their country, at least 8,050 remaining. The original Wells Fargo & Co. was founded a hundred years ago in 1852. Till 2021, the bank employs about 266,000 people and serves at least 70 million people. The bank has changed its image and is focusing on reinstituting its relationship with customers after multiple mistakes.
4. Citigroup Inc. (Total Assets: $1.04 trillion)
Citigroup is a global commercial services organization. Its retail banking division, known as Citibank, is based in Sioux Falls, South Dakota. Citibank has nearly 700 branches in the US, has about 3,400 financial centers worldwide, and over 1,800 branches outside of the country. US customers can also reach more than 65,000 fee-free ATMs. This section of Citigroup is impressively maintaining over 138 million records and 65,000 fee-free ATMs.
5. U.S. Bancorp (Total Assets: $573 billion)
US Bancorp, the US Bank National Association's parent company, has merited on the list of top US banks due to its devotion to fighting with tech monsters getting their way into the investment industry.  The headquarters is located in Minneapolis, Minnesota. In order to survive in the competitive banking industry, U.S. Bancorp is trying to improve their own systems and technology. U.S. Bank serves approximately 18.7 million clients and renders over 70,000 jobs around the United States.
6. PNC Financial Services (Total Assets: $533 billion)
PNC Bank is one of the top largest banks in the US because it offers specific perks and settings to customers while developing unique products. Their retail banking division, PNC Bank, fords across 21 states and operates through a multiple 2,296 branches since they have extended their limit from 19 to 21. PNC employs over 50,000 employees and has approximately 8 million consumers.
7. Truist Financial Corporation (Total Assets: $532 billion)
In 2019, collaboration between BB&T and SunTrust resulted in Truist Financial Corporation. A rookie in the top ten, their headquarters is located at Charlotte, North Carolina and has around 2,049 branches in the South and the East Coast. The combined bank allows consumer and commercial banking, asset management, securities brokerage, debt and insurance products and services.
8. Goldman Sachs Group Inc. (Total Assets: $438 billion)
Goldman Sachs is an international investment banking, management, and securities firm. Based in New York city, its clients have access to several business services, including banking products through Marcus, an online banking wing that debuted in early 2010 and began giving personalized offers and customers are highly satisfied with this service. Their number of workers is low compared to the other banks, with only over 40,000 people.
9. Morgan Stanley (Total Assets: $425 Billion)
Morgan Stanley is another huge investment bank offering many financial services in New York City. It was a result of a 1997 concourse between the original Morgan Stanley and Dean Witter Discover & Co. Morgan Stanley has three successful business ideas known as Institutional Securities, Wealth Management, and Investment Management and today, they have employed over 60,000 employees and have branches in 42 countries. It has been named as "Best Bank for wealthy families" for four times in a row, by Kiplinger's Personal Finance.
10. TD Bank (Total Assets: $407 Billion)
In addition to having immense connections abroad, TD Bank has become one of the largest banks in the US due to its amalgamation of artificial intelligence and utilization of digital technology. America's most convenient bank regarding their flexible timings, TD Group US Holdings LLC has headquarters in Cherry Hill, New Jersey. TD Bank has 1,301 locations and offers services to 9.5 million customers. Mostly, they provide deposit accounts, credit cards, pledge, and support for private business clients.
11. Capital One Financial Corp. (Total Assets: $396 Billion)
Due to its ongoing engagement to digital transformation and data breach in mid-2019, Capital One is still on the list of top largest banks by assets. Like Bank of America's Erica, Capital One also launched Eno- an AI-powered chatbot in 2019 and extended its technology staff from 2500 to 9000. Based in McLean, Virginia, they've maintained a tangible number of credit card holders recently, with over 60 million active cardholder accounts serving over 11% of the total business share. But what's different? Capital One Bank has a different technology and Wi-Fi centered accession to banking.
12. Charles Schwab Corporation (Total Assets: $370 Billion)
Though having plans to move to Westlake, Texas, in association with a dormant merger addition of TD Ameritrade, Charles Schwab Corporation has headquarters in San Francisco, California and has 345 branches only. This multinational commercial services company concentrates in Commercial banking, Stock brokerage, Wealth management, and Electronic trading platforms. This company has become the largest discount securities dealer in the United States so far with passion and integrity.
13. State Street Corp. (Total Assets: $359 Billion)
State Street Corp. is the second oldest bank in the US and it is located at Boston, Massachusetts. State Street Corp. gives jobs to nearly 40,000 employees, and their consumers are mainly asset holders, insurance companies, and pension funds.
14. Bank of New York Mellon Corp. (Total Assets: $185 billion)
While the bank has over 50,000 employees and runs in 35 countries, BNY Mellon centers with institutional and corporate investments gears them toward exclusively high net worth clients. The bank is extremely focused on the investments because it accounts for about 72% of their income from investment services.
15. Huntington National Bank, (Total Assets: $178 billion)
Although it has a respectable number of locations, Huntington National Bank is mostly found in the Midwestern states. The bank has over 1,000 branches and 1,600 ATMs all across the nation.
16. Ally Bank, (Total Assets: $176 billion)
One of just three banks on this list to not have any physical locations for customers to visit, Ally can only be accessed online. Customers get unrestricted access to their cash via automated teller machines (ATMs) that are part of a larger network.
17. HSBC Bank USA, (Total Assets: $169 billion)
Headquartered in New York City, US, HSBC Bank is a subsidiary of HSBC Holdings in the UK. The bank has 159 branches in major US cities such as Los Angeles, Atlanta, Houston, Miami, San Francisco, Chicago, Seattle, Washington, and many more. HSBC Bank runs with OneSpan to issue multi-factor authentication signs for online banking co-operations.
May be you heard something such "The Bigger, The Better". These top American banks are leading the economy through financial sectors and also facing competition with other foreign banks where US has become a great business area to progress. Therefore, we have given here many details which can add up your knowledge. But do think these banks can continue leading the economy with economic power and significant risks in future?
Interested in similar article? Check out these: