Whenever it comes to choosing the best locations to reside in the United States, Arizona does not appear on many people's lists. Despite the fact that it's a paradise for nature lovers thanks to the area's countless mountain ranges, palm trees, rivers, lakes, and breathtaking sunsets.
In addition to its natural beauty, the state's affordability, education, and employment prospects make it a desirable place to live. Actually, every individual can find a city in Arizona that fits their needs. You can find jobs, raise families and just enjoy life in hip millennial towns like Phoenix or cowboy and cowgirl cities like Winslow.
So, here is a list of some of the best cities to live in Arizona.
1. Phoenix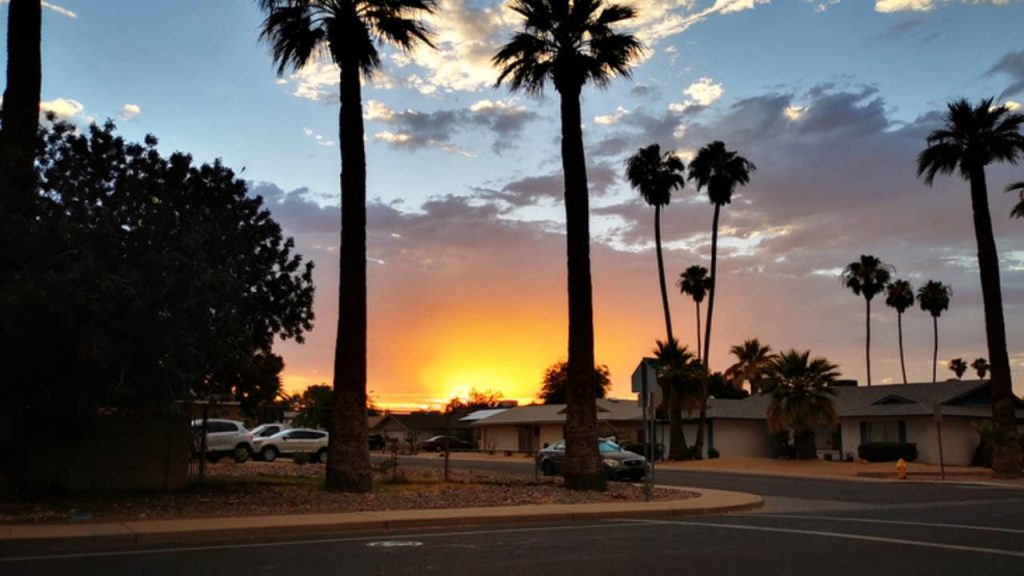 Ranking as one of the best places to live in Arizona, Phoenix comprises seven distinctive areas. Phoenix enjoys a solid job market. Also, manufacturing, business services, electronics, and tourism are cornerstones of their industry.
The city is a hot spot for college grads and young professionals looking to scale their careers in a trendy city that's still affordable with low taxes. Phoenix – the Valley of the Sun is also a popular destination for seasonal retirees and snowbirds who flock to the city for its warm weather and cultural offerings.
Locals and visitors alike enjoy the cultural offerings balanced with a low-key vibe that's more focused on seasonal outdoor fun than bustling city life.
2. Gilbert
With a population that hovers around the 230,000 mark, home value, median household income, low crime rate, good public schools, affordable healthcare options are what makes Gilbert the best place to live.
The town is close to the Phoenix area and has some outstanding places to explore – the Grand Canyon, ancient ruins, farmland and fresh produce, wineries, golf courses, arts bazaar, and what not! The overall cost of living may be a bit steeper compared to other places in Arizona, but it is easy to see why.
3. Scottsdale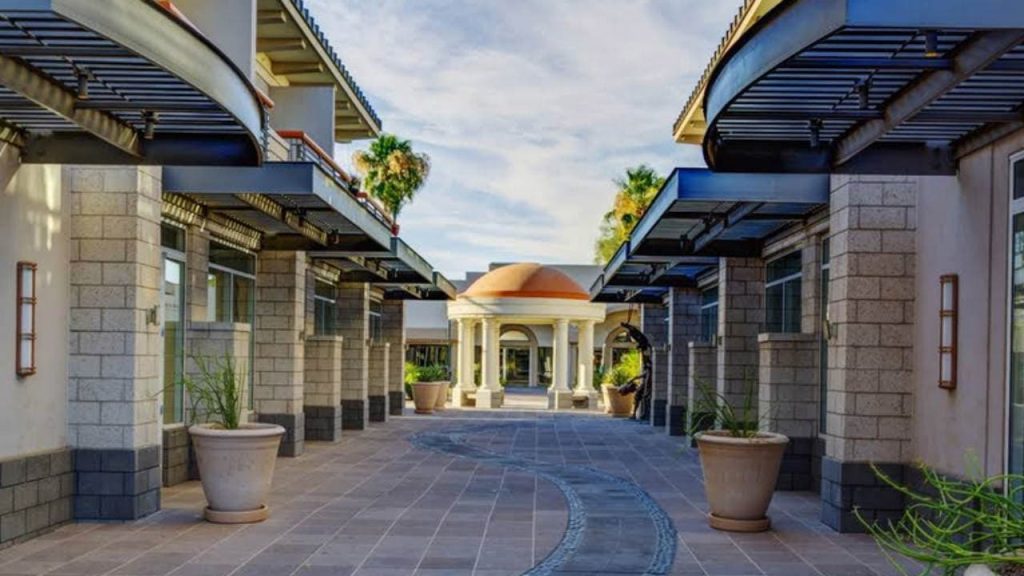 Scottsdale is not only Arizona's 3rd best place to live, it's one of Arizona's fanciest places. So, don't be surprised if you find an eclectic mix of people who might ask you to make the 20-minute trek to Phoenix to hike Camelback Mountain during the day only to top it off with one of Scottsdale's top Michelin Star restaurants for an evening of fine dining.
Moreover, Scottsdale is a suitable place to raise a family because of low crime rate, high median family income, abundant amenities, excellent quality of life, and top-notch education.
These are the cheapest cities to live in Arizona.
4. Tucson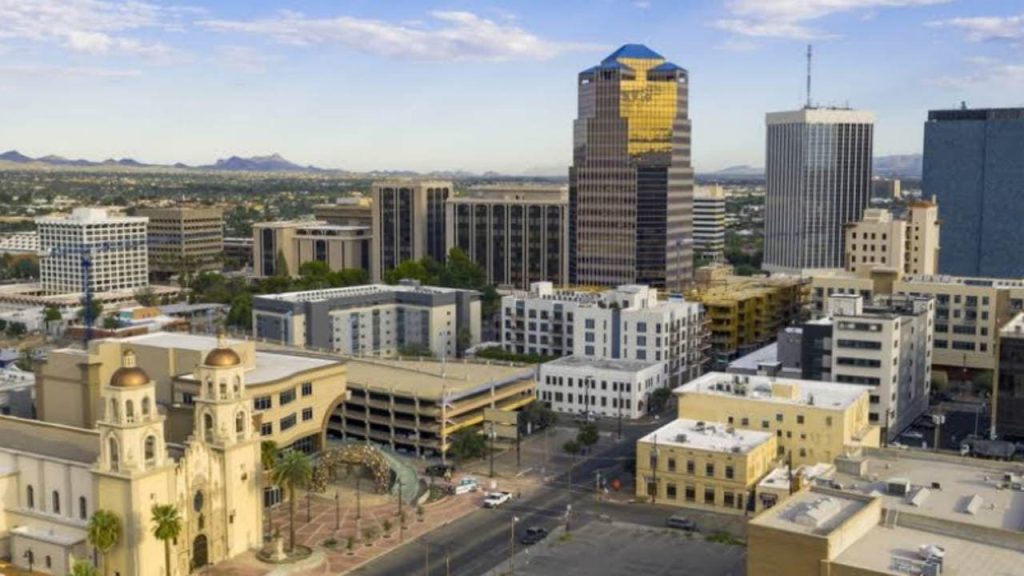 Tucson's laid-back, artsy vibe attracts locals and visitors to indie shops, bustling restaurants, and eclectic boutiques in this bike-friendly town. This melting pot city swells above half a million year-round residents, but still retains its tight-knit vibe where everyone seems to know each other.
A mix of University of Arizona students and grads enjoy this hip city with a variety of price points for renters. Downtown Tucson is pricier for rentals. However, it's still doable and usually comes with all utilities.
5. Chandler
Chandler is a family-friendly city with a population of 250,000. Homebuyers will love it here due to the affordable housing with plenty of room to spread out. The city also comes with great security and A-one amenities that range from great amazing restaurants to distinguished clinical excellence.
6. Tempe
Tempe is a popular with the young, both college students and young professionals. Its suburbs are brimming with single-family homes constructed in a range of architectural styles to attract homebuyers. The average commute time is around 20 minutes, which is most definitely welcomed by both work commuters and young school-goers alike.
The city has plenty of attractions to keep families occupied on the weekends, be it kayaking, biking or dining, with multiple fitness centers that ensure the residents stay active.
You might also be interested in knowing about the most expensive cities in Arizona.
7. Mesa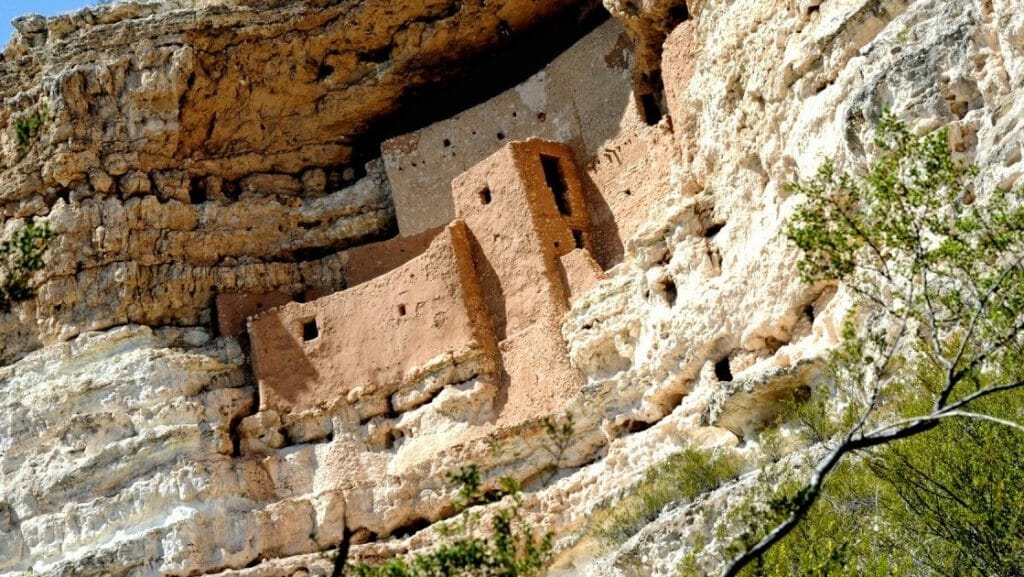 Mesa is a thriving metropolis with a population of about 460,000 people. It is a great place for anyone looking for a big city experience.
Mesa has an array of options for homebuyers, whether you are looking for a single-family home on a large lot or on the hunt for a modern townhouse with on-site amenities. Equally, its attractions are diverse, which range from museums to a Wild West town, golfing, horseback riding and more.
8. Glendale
If you are looking for an affordable place to live in Arizona, Glendale is a city that perfectly fits the bill based on housing and overall cost of living.
If you are into hockey or football, you will absolutely love it in Glendale as this is home to the Arizona Cardinals and the Phoenix Coyotes. The largest water park in Arizona and the largest fighter-pilot training base on the globe, the Luke Air Force Base is also located here.
9. Paradise Valley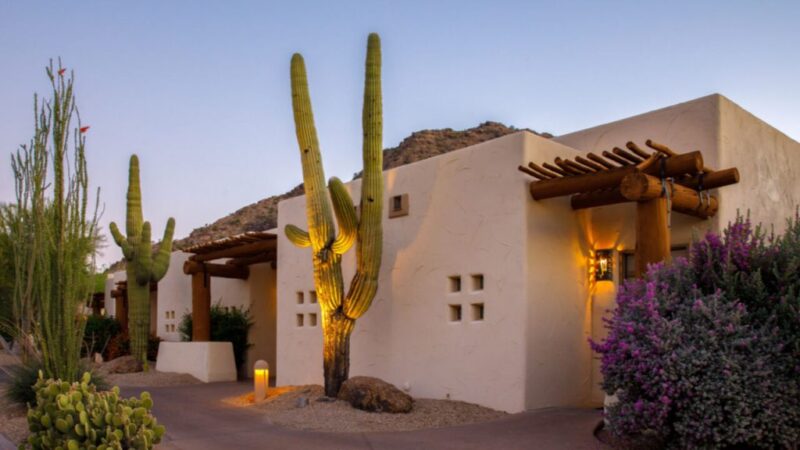 Its name is a dead giveaway because in reality, Paradise Valley is one of the most scenic spots in the state of Arizona. The serene, picturesque suburb is peppered with natural beauty everywhere you look – from the Piestewa Peak Park and Phoenix Mountains Preserve in the west, to the Echo Canyon Park to the south.
This Valley of the Sun suburb features lovely modern condos and southwest-style single-family homes. Also, just like its southern neighbor, Scottsdale, Paradise Valley has a well-known affinity for golf, even boasting some championship-level courses.
10. Cave Creek
If the idea of a close-knit community appeals to you, few places in Arizona will do it for you as much as Cave Creek. Single-family Southwest style homes and modern condos are guaranteed splendid mountain views, but it's not like this rural, Western community is devoid of amenities. There are multiple art galleries in town, quaint restaurants where you can also dine in a carefree manner.
11. Oro Valley
this city in Pima County is one of the top safest places in Arizona with a crime rate 50% below the national average, so you and your family will be guaranteed safety. And when it comes time to send your kids off to school each day, they will be going to some of the best schools in the state.
12. Peoria
This small city of 164,000 people is within touching distance of the city of Phoenix. This makes it the perfect place for anyone in search of a good mix of being able to ply to the big city for work, while basing their life and play in the quiet of the suburbs. There is a host of rejuvenating outdoor family activities for both the young and old, and the scenery itself is breathtaking.
13. Prescott
Prescott, a secluded area in Arizona with a population of just under 40,000. It has an elevation of over 5,000 feet, and this means no other part of Arizona has a greater climate variation. Prescott has all the trappings of a small-town city – but in all kinds of good ways. Not desolate, and not too crowded either.
Here, the Courthouse Plaza provides for small boutique shopping, picnics in their grassy zone, as well as leisurely strolls. There are two beautiful lakes in this area which provide a welcome break from the sweltering summer heat.
Goldwater Lake is more widely known and also serves as a day park, complete with a volleyball park and playground for kids. On the other hand, Lynx Lake is more of a boating destination, while also offering camping grounds and good fishing.
14. Fountain Hills
It was designed in 1970 when the area was still a cattle ranch, and the small town of slightly above 23,000 residents has grown into what is known as a 'master planned' community. The original goal was to have the design prominently feature the beauty of the natural desert vistas, and this is something it has managed to maintain even to this day.
The fountain after which the city is named is located smack in the middle of the city, and its ability to thrust water a whopping 560 feet high has to be one of the most impressive fountain engineering feats.
The small city is an arts and cultural hub, and even has its own community chorus and band. Moreover, Fountain Hills has three superb schools in its Fountain Hills Unified School District, and easily passes for one of the best places to live in Arizona.
15. Litchfield Park
Litchfield Park has a population of just over 5,000 residents, and anyone looking to be part of it won't have so much trouble finding a home. There are a few newly constructed properties, ranging from single-family homes to condos with on-site amenities. Thus, Litchfield Park is just the perfect place to raise a family.
It is one of the safest places not just in Arizona, but also across the U.S. Besides high quality education, there are plenty of amenities on offer, with all the camps and sports you could want for your kids housed at the Litchfield Park Recreation Center.
16. Flagstaff
There is no other significant city in Arizona like Flagstaff. Flagstaff, the third most beautiful city in Arizona, is a great destination if you're the kind that enjoys being outdoors, being active, and discovering new locations. Pack your hiking boots, mountain bikes, skis, and a sense of adventure; there's much to do in the city and its environs.
17. Prescott
Prescott is located less than two hours north of Phoenix and has a rich cultural heritage. Having served as Arizona's territorial capital, the city takes great pride in its long association with the state. Visit the Sharlot Hall, Smoki, and Phippen museums, among others, to learn about Prescott's impact on contemporary Arizona and to experience a slice of Cowboy culture.
You shouldn't miss any chances of visiting or living in these places of Arizona in order to properly understand what it means to live in one of the best places as they are absolutely safe and extremely gorgeous.