Although the state of Arizona is most well-known for its scenic beauty, it also has several exciting cities.
No one who visits this state will ever be dissatisfied, since it offers everything from Wild West-style villages to regions where unexplained cosmic energies may be experienced. There's a lot of variety in Arizona's major cities, so it might be difficult to narrow down a vacation schedule.
Still, I have got some of the most beautiful cities in Arizona to make it easy for you.
1. Phoenix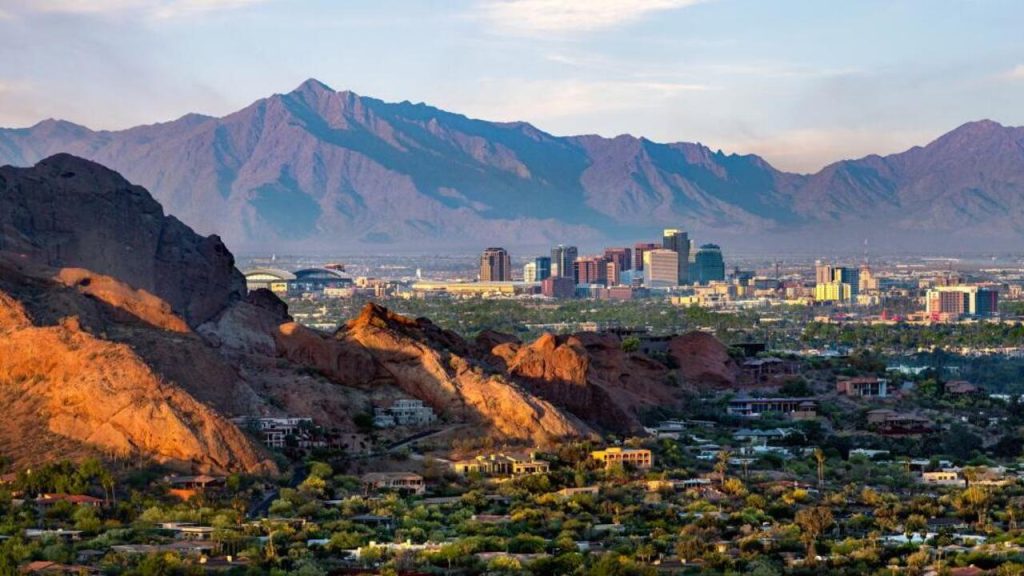 Phoenix, located in the Valley of the Sun, is a city that has it all: history, entertainment, glitz, and amazing hotels and resorts. It is the most beautiful city in Arizona. Visitors from all over the world flock to the region's luxurious resorts and championship golf courses every winter to escape the cold and snow at home.
The city provides both luxury hotels and surprise low prices for those on tighter budgets. There is a large variety of hotels to choose from, and most of them include pools and sun decks where the kids may spend the day playing safely while mom and dad read a novel.
Visit a few museums to get a sense of Phoenix's past, then grab a seat at a patio restaurant downtown. Recharge your batteries with a bite to eat or a refreshing drink while you people-watch. Take a dip in the pool to unwind after a long day, then get dressed up and try one of Phoenix's excellent eateries.
Have you ever wished you could visit the Grand Canyon? In slightly over three and a half hours, via a very gorgeous journey, you can get there, or you may take a guided tour and let someone else handle the driving for you.
2. Scottsdale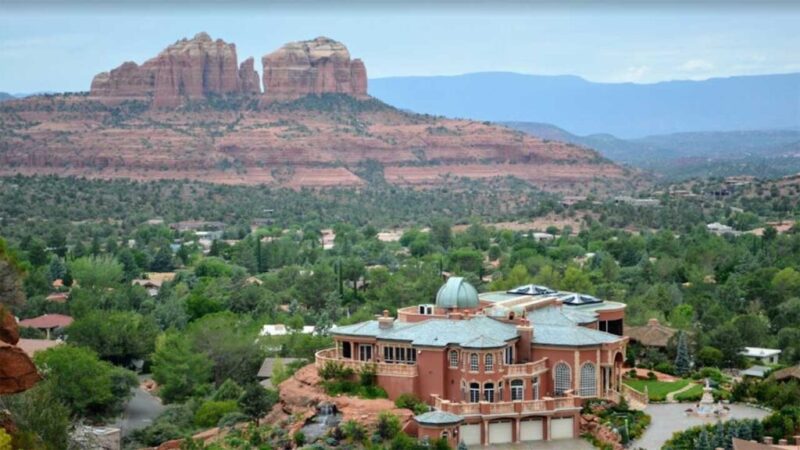 Since its inception, Scottsdale has served as a refuge for the country's affluent. Located just to the east of Phoenix, this city is home to a wide range of attractions and amenities, including some of the state's finest resorts, golf courses, luxury neighborhoods, and cuisine.
Historic buildings, covered walkways, unique stores, public artwork, and delicious eateries can all be found in Scottsdale's Old Town. After spending some time here, go west to see upscale art galleries and clothing stores.
The stunning Santa Catalina Mountains, along with excellent hiking paths, are not far away if you feel the need for additional adventure. Head to the Botanical Gardens or the McDowell Sonoran Desert Preserve to find out more about the desert ecosystem.
3. Flagstaff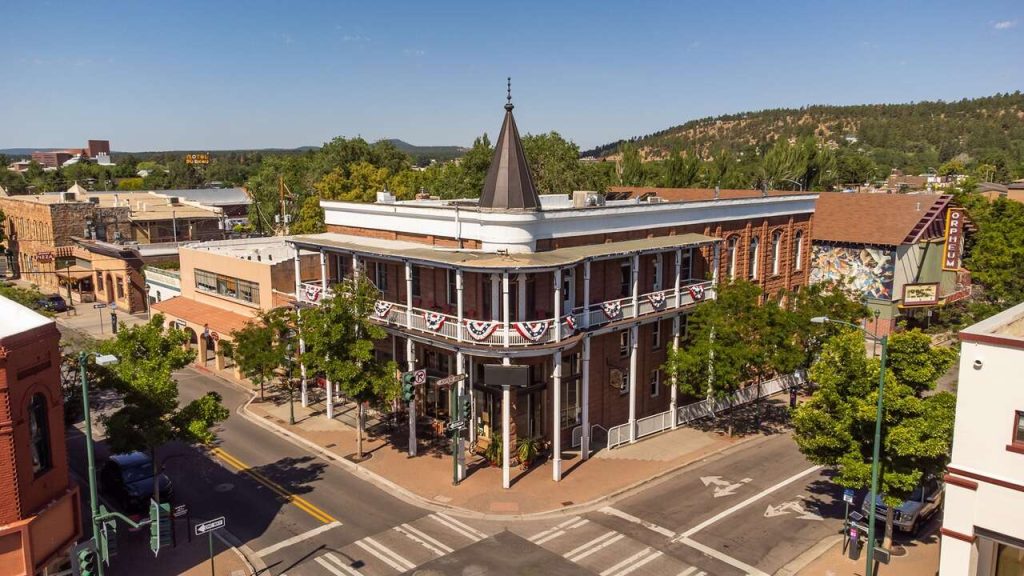 There is no other significant city in Arizona like Flagstaff. Flagstaff, the third most beautiful city in Arizona, is a great destination if you're the kind that enjoys being outdoors, being active, and discovering new locations. Pack your hiking boots, mountain bikes, skis, and a sense of adventure; there's much to do in the city and its environs.
You can ski downhill, view petroglyphs, explore Native American ruins, and walk to the peak of an extinct volcano within 15 minutes of downtown. There are just a handful of places in the state of Arizona that experience all four seasons, and Flagstaff is one of them.
In the sweltering Phoenix summer, a visit here in the summer is a nice relief from the heat. It's usually a little chillier in the spring and summer, and sometimes downright chilly in the winter. Extremely cold, making it a prime location in Arizona for snow viewing.
Check out these famous landmarks in Arizona.
4. Tucson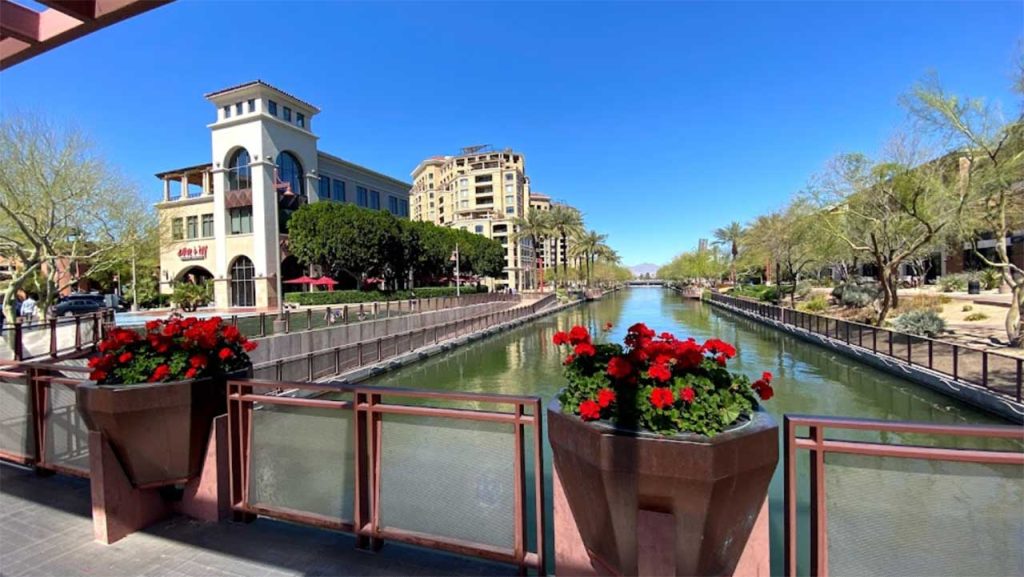 Locals in Tucson don't mind one bit when tourists pass over their city in favor of Phoenix or Prescott. They are more than willing to conceal the fact that this booming city is convenient to move about in, offers plenty of outdoor activities, is bordered by an outstanding national park, and has a historic district with a lively commercial district.
It is the fourth most beautiful city in Arizona, and if you'd rather just relax in the sun with a good book by the pool, Tucson's five-star hotels have you covered there, too.
Tucson, despite its little size, is generous with its many attractions. El Presidio Historic District in the city center is a melting pot of Spanish, Mexican, and Anglo-American styles. Eventually, you should find a patio, find a table, and bask in the sun while people-watching.
During the month of February, Tucson hosts the annual Gem and Mineral Show, which is one of the city's key attractions. Thousands of amateurs and experts come to the city for this expo every year to haggle over the price of diamonds and other valuable stones.
5. Prescott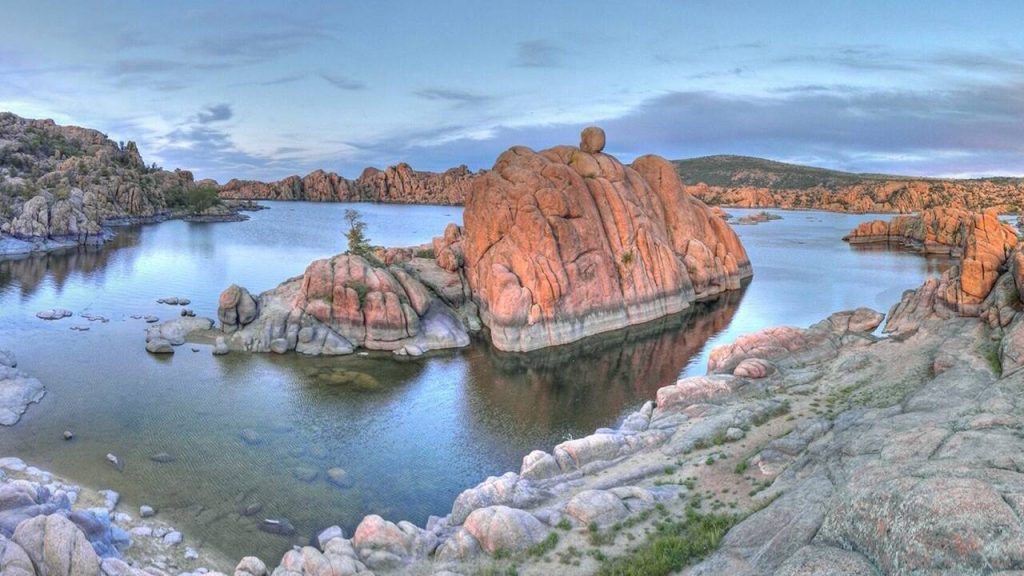 Prescott is located less than two hours north of Phoenix and has a rich cultural heritage. Having served as Arizona's territorial capital, the city takes great pride in its long association with the state. Visit the Sharlot Hall, Smoki, and Phippen museums, among others, to learn about Prescott's impact on contemporary Arizona and to experience a slice of Cowboy culture.
Park the vehicle and take a stroll around downtown Prescott to see the stately courthouse. Enjoy the ambiance of the old buildings as you stroll around the covered pathways and stop into a few shops in search of the right piece of art or jewelry.
Nature is all around Prescott. The mountains and lakes are easily accessible by car. Here, you may stay at one of the excellent campsites only minutes from town, or go on a stroll to beautiful overlooks. Like many of Prescott's best-known landmarks, Watson Lake is a stunning example of Arizona's natural beauty.
6. Mesa
Mesa is often associated with the stereotype of unending trailer parks full of snowbirds fleeing the north's bitter winters. But dismissing Mesa in this way would be unfair. Mesa has a lot to offer, and those in the know can take advantage of it.
Mesa is synonymous with golfers with world-class layouts. Mesa plays host to numerous major golf events each year, where the game's greatest players compete by slashing their scores by whatever means necessary.
Baseball, another sport played on grass, is also quite popular in Mesa. Mesa has hosted the Chicago Cubs and the Oakland Athletics, and the city regularly draws in excess of two million baseball fans. Outside its many baseball fields and golf courses, Mesa offers a wide variety of free leisure activities.
It's hard to find a better park than Usery Park. Located in the city's far northwest, this park spans 3,648 acres and is a fantastic spot for a stroll or ride on a mountain bike.
Also have a look at these stunning lakes in Arizona.
7. Lake Havasu City
Lake Havasu City is a water park in the middle of the desert, famous for its London Bridge and its two lighthouses. For decades, this little resort town's water attractions have lured vacationers from the desert.
People like the lake, although it is only an enlargement of the Colorado River. This is a great place to go waterskiing, fishing, house boating, and swimming, among other things. To pass the day or have a romantic meal by the ocean, visit one of the many waterfront restaurants with open-air patios that dot the coastline.
The Havasu 95 Speedway is a great place to see some racing action, and the Museum of History will fill you in on some local history while you're in Lake Havasu City. There are many places to stay, from high-end resorts and hotels to budget motels and even camping at Lake Havasu State Park.
8. Yuma
Snowbirds have been flocking to Yuma, Arizona for decades in search of the state's highest average winter temperature. As it is on the border between the United States and Mexico, the influence of its southern neighbor is strong here.
West Wetlands Park's massive play structures, castle, and lake area are perfect for families with young children who need to burn off some steam.
There are a number of beautiful natural locations within easy driving distance of the city, such as the Imperial Sand Dunes, three national wildlife refuges, and the Colorado River.
9. Tempe
Tempe is a lively and growing metropolis with a wide variety of attractions. If you're planning a trip to the Valley of the Sun, this hotel's proximity to the airport makes it a great option. The city's districts, parks, and, of course, the beautiful Arizona State University campus are all easily accessible.
The Mill District is a fantastic place to spend a night out with friends. Late at night, the area's many outdoor bars and restaurants come to life. The city also has a number of parks and other natural areas to explore, with Papago Park being the most prominent of them.
The park is home to the Desert Botanical Garden and the Phoenix Zoo in addition to its famed hiking, bicycling, and walking paths. Kiwanis Park is a great place for families to spend time together because to its many recreational opportunities.
10. Sedona
Sedona is a beautiful city in Arizona, especially because of the red sandstone formations like Cathedral Rock that can be seen all throughout the city. There is a wide variety of outdoor pursuits available, from swimming and camping to hiking and mountain riding.
Some people consider Sedona to be a holy site, and the town has a distinct New Age vibe because of this. Many visitors seek out the area's many opportunities for self-improvement, whether it be via the development of their spirituality, the enjoyment of the area's many spas, or the acquisition of alternative treatments.
Although the summer months in Sedona might be hectic, the city is well worth visiting for its many attractions. Wonderful museums and restaurants ensure that visitors of all tastes will find something to their liking in the city.
11. Bisbee
Bisbee, Arizona, was founded in 1880 and is a picturesque mining town with a rich past. Lovely homes in the Mule Mountains attract artists and retirees to the region once known as the Queen of the Copper Camps.
Neighborhoods of Victorian and European-style houses sit above the hills, and saloons have been converted into boutiques, galleries, and cafes. The Queen Mine Tour is a must-see, since it takes visitors inside a historic copper mine. Then there's the Old Bisbee Ghost Tour, which visits the city's most eerie locations and caters to ghost hunters.
12. Winslow
Winslow is a must-see since it's on the Historic Route 66. With its location on the Little Colorado River Valley's high desert plains, the town has breathtaking views. The downtown area has a rich history and is a great place to go for a walk and learn about the area's past. In addition to the Corner Park Standin', there are a few more spots that are crucial.
Take It Easy, a popular song by the Eagles, with the phrase "Standin' on a corner in Winslow, Arizona," hence the park is named after that location. La Poseda Hotel, which has been threatened with demolition several times but has undergone extensive restorations, is another option. This place has been transformed with wonderful artwork and landscape design.
13. Globe
Globe, an abandoned mining town in the middle of Southern Arizona. This charming town was established in 1876 and incorporated in 1907, so many of its buildings, cottages, and hillside homes date back to the turn of the century.
The Cobre Valley Center for the Arts is a wonderful place to learn about and appreciate the work of local artists, while the city's historic center is ideal for strolling and antique shopping. Beautiful remnants of a Salado pueblo may be seen at the Besh-ba-Gowah Archeological Park, which also has a museum.
14. Williams
The community of Williams, Arizona, at the foot of the Rocky Mountains, is the gateway to the Grand Canyon and is steeped in authentic Western flavor. Along the sidewalks, you'll find a wealth of exciting shops and galleries.
Safari tours sometimes provide opportunities to view large animals, and some attractions also have exhibitions of lesser animals. Adventurers may see The Birds of Prey show and participate in animal care.
15. Tombstone
Tombstone, Arizona, is widely recognized as one of the best locations in the United States in which to experience a true Wild West atmosphere. The town is alive with the sounds of saloons and buckboards clattering across the dirt roads.
The town's museum, housed in the former courthouse, distinguishes between legend and fact via a variety of fascinating exhibits that tell the story using historical documents and unbiased eyewitness accounts.
16. Chandler
Chandler, in Maricopa County, is the state of Arizona's fourth-largest city, with a total population of 245,231. The city's economy relied on agricultural in the outset, but it has since shifted to become a center for the production of electrical components and computer peripherals.
17. Glendale
A total of 231,978 people call this city home, making it the fifth most populated city in Arizona. The Tongva people were the first known inhabitants of the region, and the name "Glendale" was officially adopted by the city's citizens in 1884.
Glendale Central Airport is famous for its role in the development of aviation in the United States. In addition to being the home of the International House of Pancakes' U.S. headquarters, Glendale is also home to many other prominent corporations. It has also been an important hub for the film, television, and animation industries.
18. Gilbert
Once dubbed as "The Hay Shipping Capital of the World," Maricopa County's Gilbert has seen better days. With a population of 223,131 and an area of 68.29 square miles, it ranks as the seventh-largest municipality in Arizona.
Gilbert's economy is around the national average, and it's expanding. Gilbert Public School and Banner Health are the two largest employers in the community, and the population density is low, typical of most of Arizona. In 2005, 2007, and 2014, the city has the fewest murders of any municipality in the country.
You may use this list of the best cities whether you're considering making Arizona your permanent home or you're simply looking for a quick getaway.