Alabama is renowned for its numerous authentic features and has a status for its top-notch, polished lawyers. Alabama lawyers are principally graduates of the state's prestigious law institutions.
The lawyers classify according to the section of their practices. These sections include personal injury, criminal cases, business cases, bankruptcy, adoption, and family law.
Most law students are cautious and conscious about selecting law schools, colleges, and universities for their law qualifications. But if you want to study law at the best law school in Alabama, here are the top suggestions for you should consider to come to the U.S.
1. University of Alabama School of Law, Tuscaloosa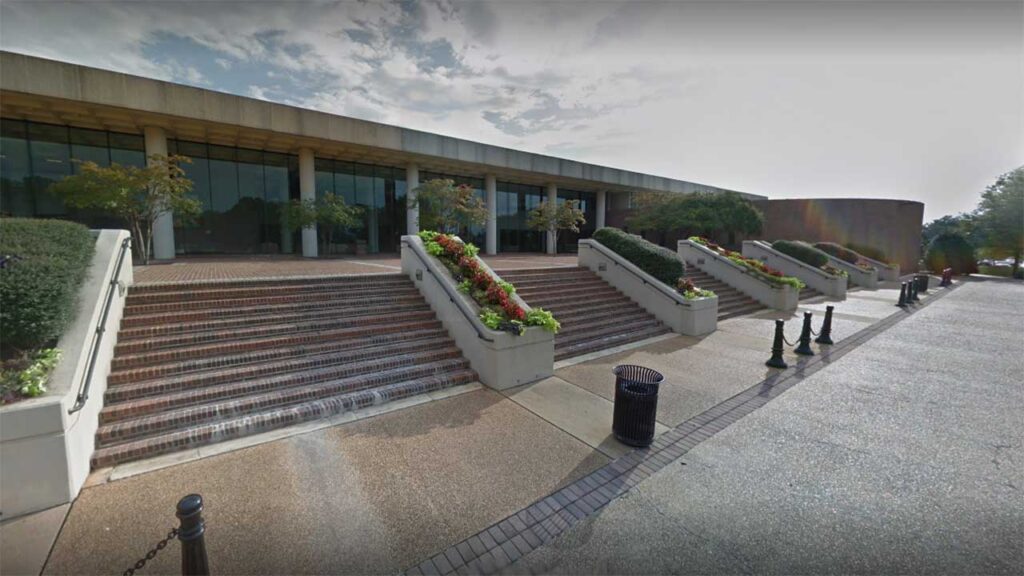 The University of Alabama School of Law, instituted in 1872, is the state's only public law school. Since its initiation, the school has consistently produced lawyers who become leaders locally, nationally, and globally and made it the best law school in Alabama.
It also gives a four-year Joint J.D./MBA program in partnership with the Manderson Graduate School of Business. Students can also take certificate programs in Governmental Affairs, Public Interest Law, and International & Comparative Law.
These numbers may help you judge if you're thinking of joining the University of Alabama Law School:
Median LSAT score: 164
Median undergraduate GPA: 3.88
2. Thomas Goode Jones School of Law, Montgomery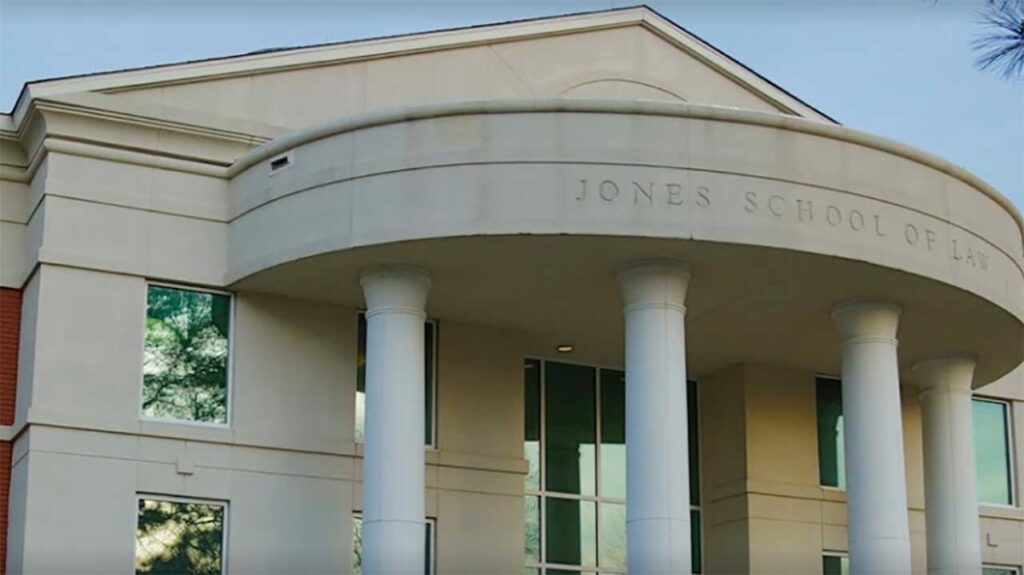 In 1983, Faulkner University collaborated the Thomas Goode Jones Law School. The law school has been since 1928. It is among the cheapest and second-best private law schools in Alabama.Located in Montgomery, the school allows two programs:
88-credit hour Juris Doctor program
Joint LL.M./J.D. in Dispute Resolution
The Joint J.D./LL.M helps students acquire both the LL.M. and J.D. degrees in three years. Also, the school offers moderate, merit-based scholarships for applicants with LSAT scores above and slightly below the nationwide average of 150.Here are vital signs to keep in mind if you're looking to enter the school:
LSAT 25th-75th percentile: 142 – 151
Median Undergraduate GPA: 3.14
3. Cumberland School of Law, Birmingham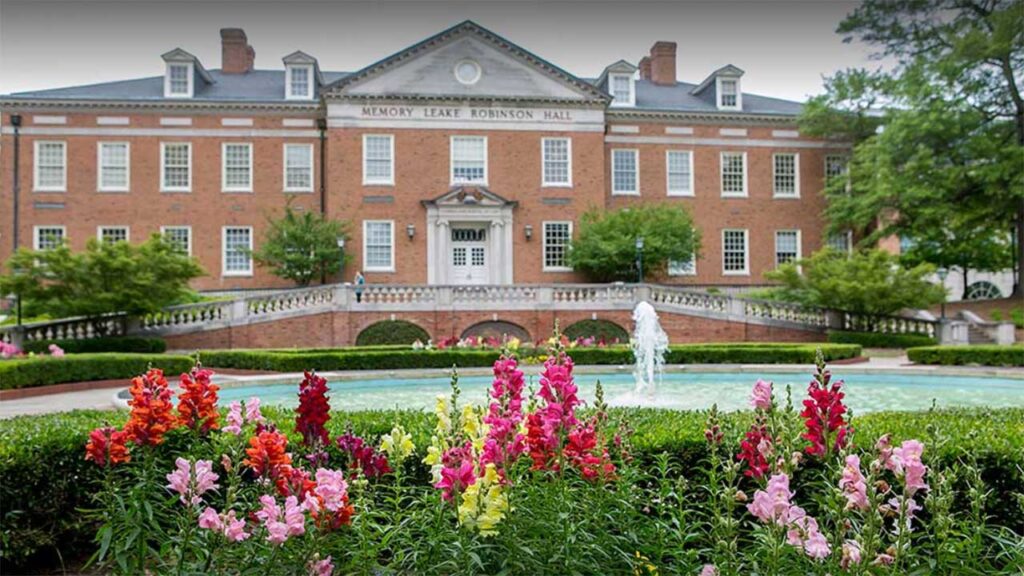 Founded in 1847, the ABA-accredited Cumberland School of Law holds national recognition for trial advocacy and excellent guidance. Its most unique offerings are:
Juris Doctor Program
Master of Comparative Law (MCL) Degree
The MCL program concentrates on educating foreign attorneys in the country's entire legal system. Additionally, the school has some dual-degree programs and various LL.M. specialization options, including:
Health law & policy
Financial service regulatory compliance
Legal project administration
High education law & compliance
If you're looking to join the school, keep these numbers in mind:
LSAT 25th-75th percentile: 149 – 155
Median Undergraduate GPA: 3.32
4. Birmingham School of Law, Birmingham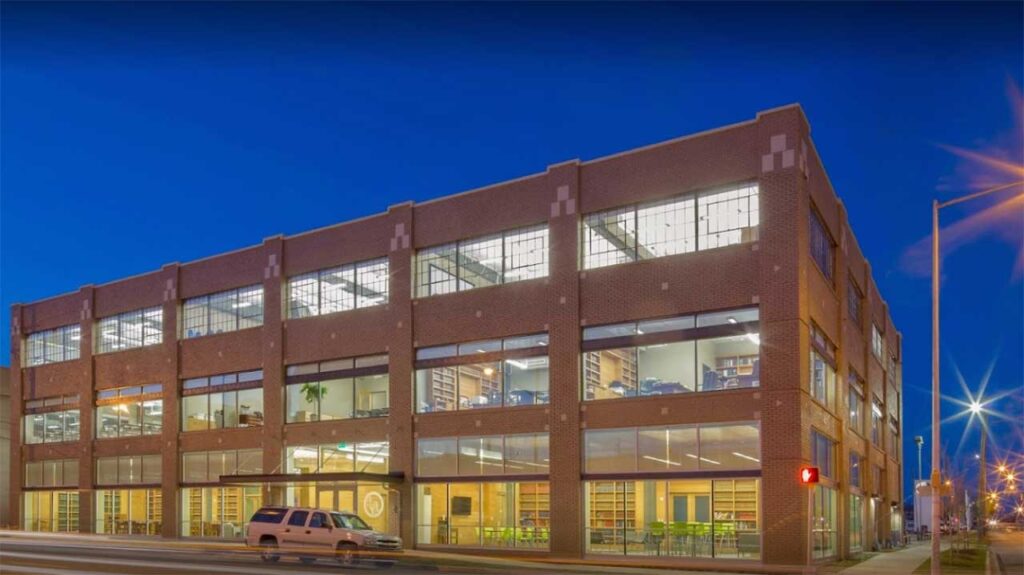 Birmingham School of Law offers one of the ABA-unaccredited law schools in Alabama. Established in 1915, the school offers a part-time Juris Doctor (J.D.) program.
While the ABA does not approve the school, its graduates can take the Alabama State Bar attorney licensing exam. If they qualify for the exam, they may practice before all municipal, state, and federal courthouses.
The school is recognized to offer high-quality education at an affordable price. However, it settles below the state's three ABA-accredited law schools regarding students passing the state bar attorney examination on their first try.
Check out this list of engineering schools in Alabama, in case any of your friend is interested in.
5. Miles Law School, Fairfield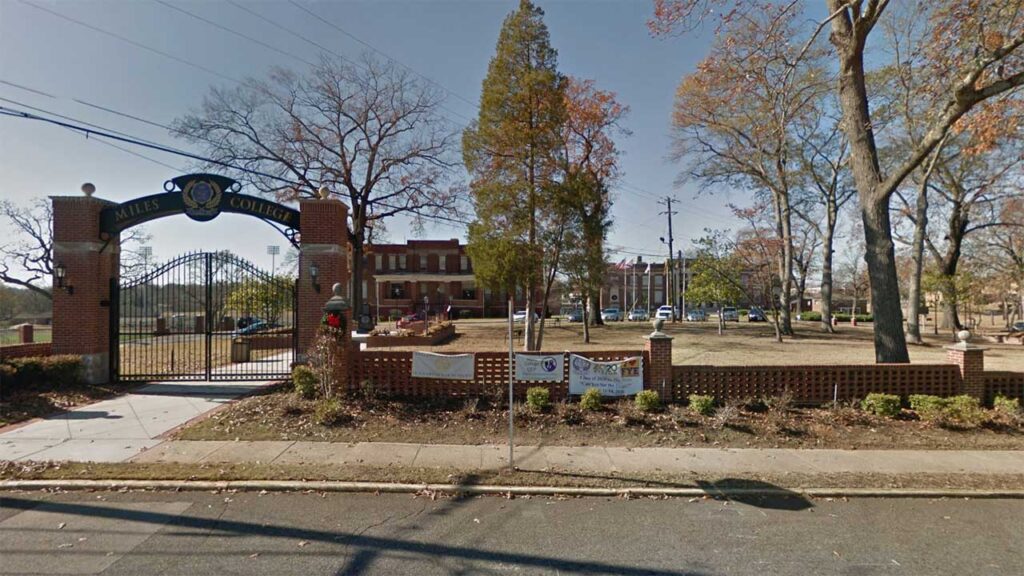 Miles Law School is another best law school in Alabama that is not ABA-accredited. Students are permitted to sit the state's bar attorney exam. Unluckily, none of the Miles' graduates taking the state bar exam in July 2018 and February 2019 passed.
Founded in 1974, Miles Law School gives a four-year part-time Juris Doctor program. Candidates must hold a bachelor's degree with a minimum 2.5-grade point average from an accredited college or university to get into the school.
6. Lawson State Community College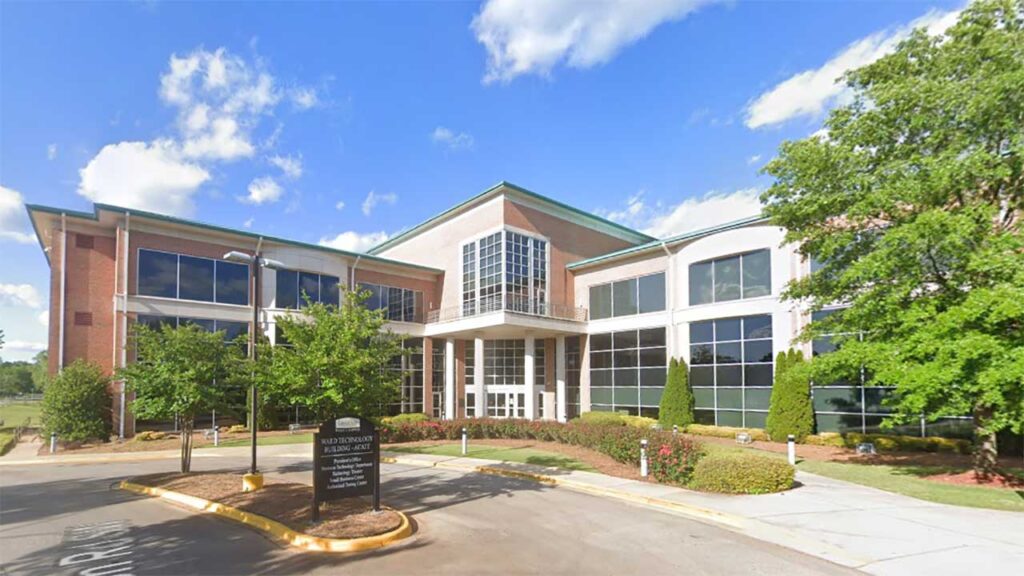 Lawson State Community College is a public school in Birmingham, Alabama. It has a total enrollment of 3274.
The school utilizes a semester-based educational year. The student-faculty ratio is 16-to-1. The most significant degree offered at Lawson State Community College is an associate degree. The school has an open admittances policy and offers credit for life practices. The in-state tuition and fees for 2018-2019 were $4,740, and out-of-state tuition and fees were $8,610. There is no application fee.
Students can earn qualifications and certificates in 16 different fields. Current programs include Liberal Arts and Sciences, General Studies and Humanities, Multi/Interdisciplinary Studies, and Health Professions and Related Programs.
7. Samford University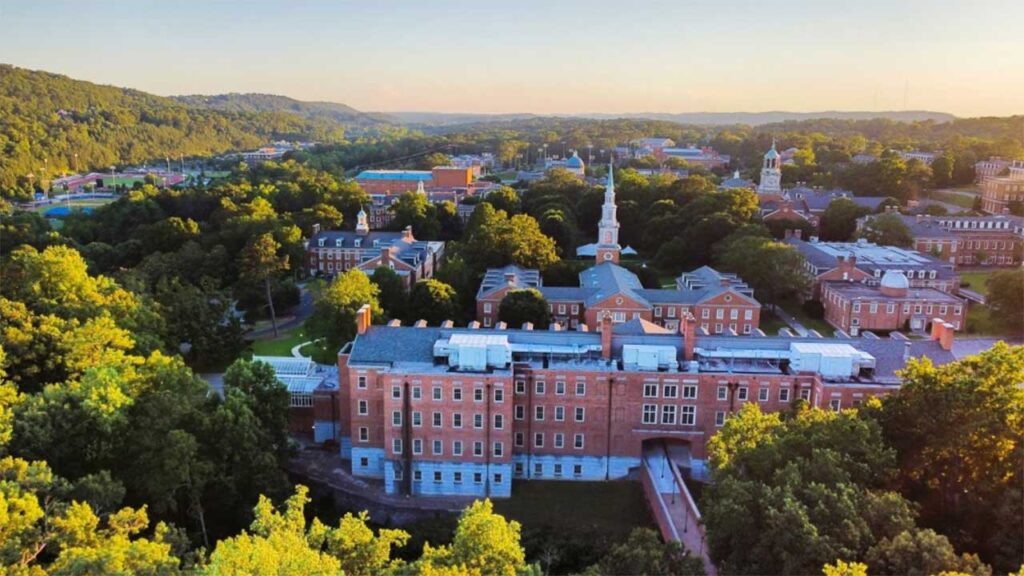 Samford University is the second smallest law school in the country and has Cumberland School of Law. The Samford University allows two degrees: a Juris Doctor Degree and a Master of Laws LL.M. 
The Master of Laws (LL.M.) program is an entirely online and 30 credit hour master's degree program administered by Cumberland School of Law. The program is created primarily for lawyers. They can take the LL.M degree in areas like Financial Services Regulatory Compliance, Health Law and Policy and Compliance, and Legal Project Management. At the same time, Cumberland School of Law offers the Juris doctor the perfect degree for a practicing lawyer. 
Other law studies include Intellectual Property/Privacy Law, International Law, Labor, Employment, Employment Discrimination Law, Legislation, Litigation, Alternative Dispute Resolution, Regulation, Skills Development, and Taxation. The Samford university full-time charge is $40,150.
8. TROY University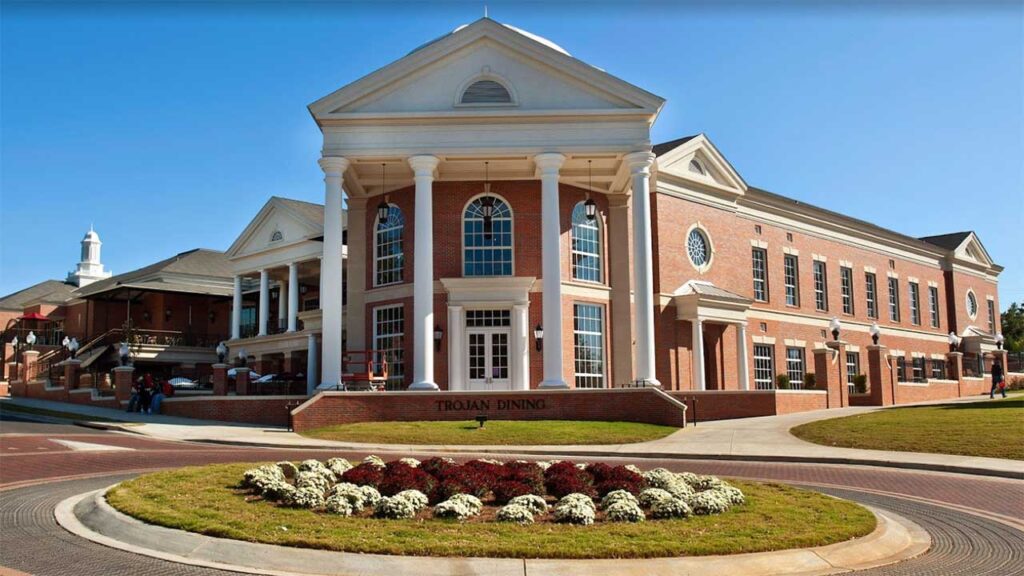 TROY University is a public university based in Alabama and established in 1887. TROY serves both regular students and adult learners through a network of locations and a robust online offering. It has a total of undergraduate students 12,995, its environment is rural, and the campus size is 1,233 acres. It utilizes a semester-based academic program. Troy University's ranking in the 2021 version of Best Colleges is Regional Universities South, #51.
If you have ambitions to pursue a career in law, then TROY university can be a good choice because, in 2015, TROY partnered with Thomas Goode Jones and Cumberland schools of law to fit as the only college in the state of Alabama to offer its students a way to achieve their bachelor's and Juris Doctor degrees within six years.
9. University of South Alabama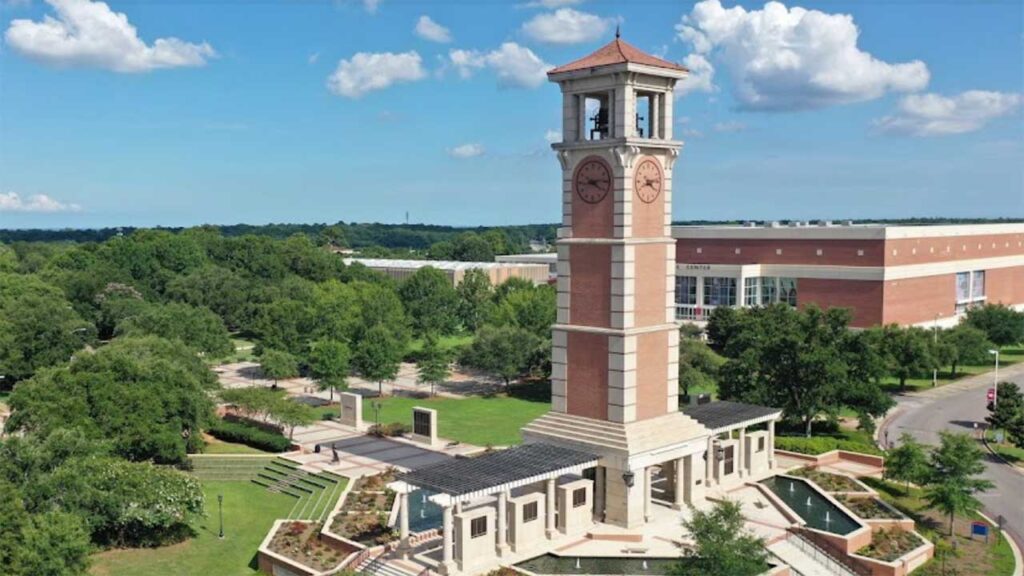 Established in the most traditional city of the state, Mobile, the University of South Alabama was instituted in 1963. It is located in the upper Gulf Coast region of Mobile. The campus area is 1,224 acres and has a total underclassman entrance of 9,601. It utilizes a semester-based academic calendar. 
Undergraduate students at South Alabama can pick from more than 50 bachelor's degree and certificate programs. Its in-state tuition fees are $10,294, and out-of-state tuition fees are $20,164. Students who want to seek their profession in law will find exceptional opportunities here.
The finest pre-law education is acknowledged by many to be a four-year liberal arts curriculum. Still, law schools will accept bachelor's degrees in other areas also. The University of South Alabama has sealed its rank in #298-#389 in 2021's Best Colleges in National Universities in Alabama.
Check out this list of top nursing schools in Alabama too.
10. Auburn University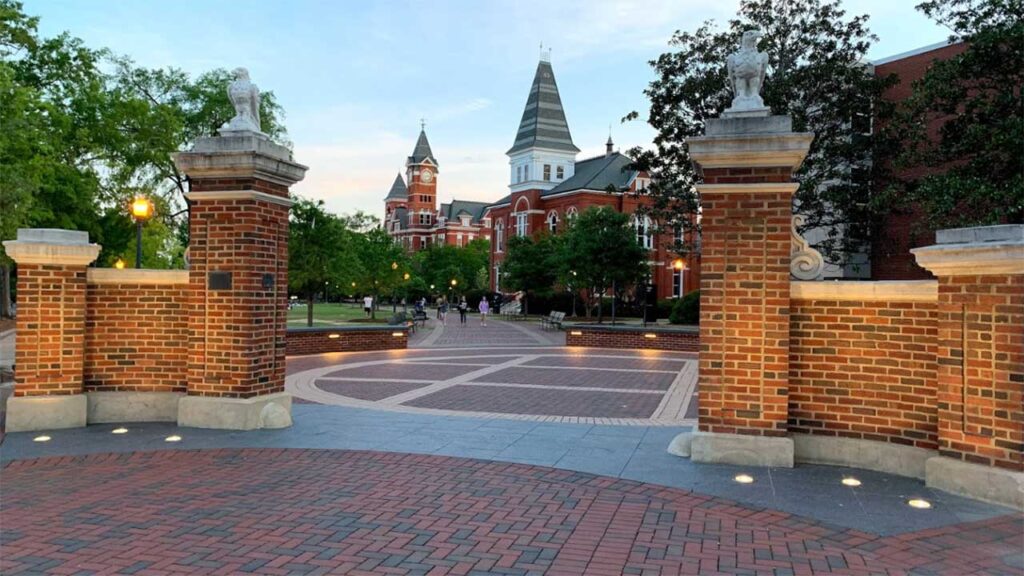 Auburn University has become one of the most comprehensive universities in the South Alabama over time.  Auburn University offers three Legal and Law degree plans. It's a comprehensive, public, four-year university in a tiny city. In 2019, 22 Legal and Law students graduated with students gaining 22 Bachelor's degrees.
Your passion for preserving, service, and examine survives without question. Now, all it takes is setting that into action. You see what is right and wrong; you want to fix the error to make the neighborhood a safer place. Now, how you do, it is up to you.