With an almost infinite variety of ways to travel, the private jet business has witnessed remarkable expansion in recent years. It's practically hard to keep track of all the options with so many private jet charters, operators, and brokers.
When you include partial ownership or the possibility to reserve a single seat on a shared plane, the private jet possibilities become even more daunting. As a result, we've combed through the possibilities for you.
Here's all you need to know about the top private jet companies in the US right now.
1. NetJets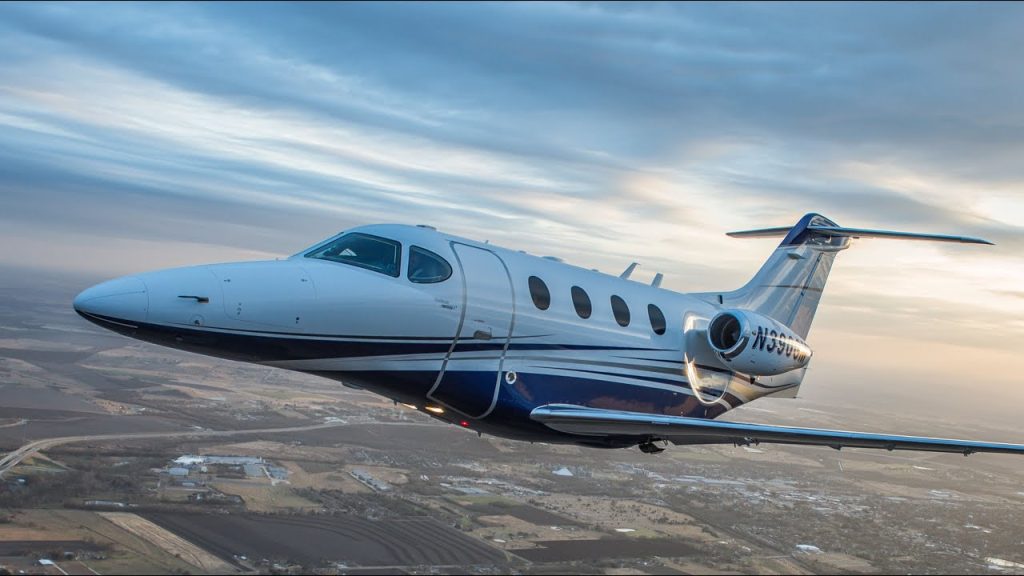 Founded in 1964, NetJets is an entirely owned subsidiary of Berkshire Hathaway, which is led by Warren Buffett. It also owns Executive Jet Management and QS Partners and its namesake brand of fractionally owned private planes.
According to Argus, although NetJets is the world's largest private jet operator, Executive Jet Management is the second-biggest Part 135 operator. In 2019, they logged a total of 459,187 flying hours. This accounts for 21.4 per cent of the combined Part 135/91K market and 10.2 per cent of the entire market in the United States. Also, it owns and operates 750 aeroplanes and annually flies over 127 million nautical miles to 5,000 locations throughout the world. QS Partners is an aviation broker that focuses on old aeroplanes.
Brands: NetJets, QS Partners, Executive Jet Management
Consumers Products: Aircraft management, on-demand Charter, used aircraft sales, fractional ownership and leases.
2. Wheels Up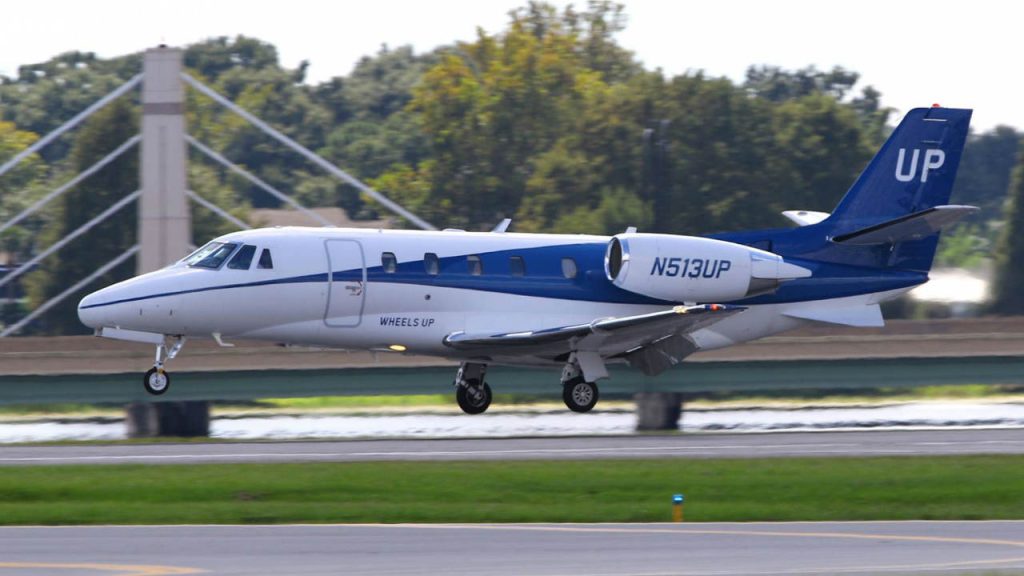 Kenny Dichter, the creator of Wheels Up, was also a co-founder of Marquis Jet, the company that gave birth to the jet card. Wheels Up jets may be requested 24 hours in advance of your departure using their app. Wheels Up offer a 90-plane members-only fleet that includes some of the most elite private jets, such as the King Air 350i and the Citation Excel/XLS, which each accommodate eight people.
TMC Jets, purchased in June 2019, Delta Private Jets, purchased in January 2020, and most recently Gama Signature Aviation, purchased in March, make up Wheels Up Group, which includes three of the nine major Part 135 private jet operators. Although Delta Air Lines is a small stake, it is the largest. It was founded in 2013.
With a total of 160,161 flight hours in 2019, the high-profile brand is the second-largest private aircraft commercial operator in the United States.
Gama was the most active Part 135 operator in 2019, according to Argus, accumulating 103,096 hours. TMC Jets was placed ninth on the Part 135 list, while Delta Private Jets was fourth. Wheels Up has a 7.5 per cent market share in Part 135/91K and a 3.6 per cent market share overall. Avianis is a B2B technology platform that was also bought in 2019.
Brands: Wheels Up, Travel Management Company (TMC) Jets, Avianis, Gama Signature Aviation, Delta Private Jets.
Consumer Products: Jet Cards, Aircraft Management, Empty Legs, On-Demand Charter, Jet Sharing, Jet Memberships.
3. Directional Aviation/ OneSky Flight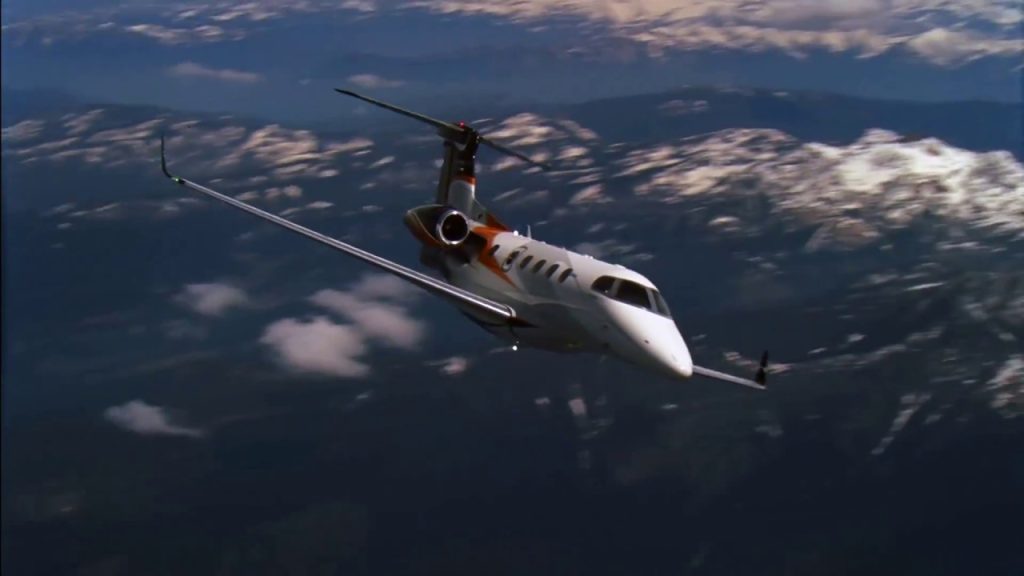 Directional Aviation owns Flexjet, Flight Options, Sentient Jet, PrivateFly, and FXAIR, all of which are brokers, are part of OneSky Flight LLC, which is founded in 1981. Tuvoli is a charter broker B2B payment platform. Directional, which was founded by Kenn Ricci, owns Nextant Aerospace, Constant Aviation, and other commercial aviation enterprises. The overall sales of the company were expected to be around $2.5 billion in 2017.
If you're unfamiliar with Flight Options, that's because Directional has been shutting it down in favour of focusing on the Flexjet label, which was acquired in 2012. Because the bulk of Argus' flights are for fractional clients, both are classified as Part 91K.
OneSky Flight is the third-largest private jet operator on my list, with 130,379 flight hours.
When it comes to offering private aircraft travel options, the organization is larger than those figures imply. Sentient sells roughly $300 million in jet cards each year, and PrivateFly is estimated to be worth roughly $50 million. However, Argus data only shows flight hours for Part 135 and 91K operators; it does not include extra hours purchased from other charter operators when their fleets are unable to meet client demand.
Brands: FXAIR, FlexJet, Flight Options, NextAnt Aerospace, PrivateFly, Tuvoli, Corporate Wings, FlairJet, Sirio, Constant Aviation, Sentient Jets.
Consumer Products:Aircraft Management, Jet Memberships, Jet Cards, On-Demand Charter, Fractional Ownership and Leases, Empty Legs.
Check out this list of largest airlines in the US.
4. Vista Global Holdings
The fourth position ranking for Vista Global Holdings is based on the flights of a firm in which it is a minority shareholder. Thomas Flohr, the company's founder and largest shareholder, leads it since its establishment in 2004. Rhone Capital has been a longtime backer of the company.
VistaJet is the first private jet firm with global services in its fleet. Several companies worldwide charter private aircraft, but no other companies completely charter them with their fleets.
By abolishing aircraft placement fees for their members, VistaJet has established the high bar and is an operator of a fleet of 70 Global and Challenger aeroplanes serving 187 countries around the world. As stated above, VistaJet belongs to the Vista Group, which also owns XO, and though not necessarily competitive, it remains two different businesses.
Vista Global relaunched XOJET as XO, powered by JetSmarter technology, after merging it with the JetSmarter mobile app. In terms of functionality, XO continues to be a prominent participant in the private jet charter sector. Bombardier Challenger 300 aeroplanes and Cessna Citation X planes are still in service. With a 2.4 per cent share of the transitory industry and 1.1 per cent of the entire US market, XOJET Aviation came in fourth on this list with 51,741 flight hours.
VistaJet is the most international airline in the sector. While second-placed Wheels Up Group and third-placed Directional Aviation are mostly focused on the United States, VistaJet has a larger international presence.
Brands: VistaJets, XO, XOJET Aviation, JetSmarter (dormant)
Consumer Products:Aircraft Management, Leases, Jet Cards, Jet Memberships, On-Demand Charter, Jet Sharing, Empty Legs
5. PlaneSense
PlaneSense, based in New Hampshire, sells fractional ownership and leases on a fleet of Pilatus PC-24 and PC-12 planes. The Swiss-made private plane and propeller are noted for their ability to land on non-paved airstrips and short runway performance. The company's core service area has been shifting westward
Former McKinsey consultant George Antoniadis, the company's founder and CEO, continues to lead the company he founded in 1995.
Brands: PlaneSense
Consumer Products: Fractional Ownership and Leases
6. Jet Linx Aviation
Founded in 1999, Jet Linx Aviation has private terminals in 18 locations across the United States, from Atlanta to Dallas to Denver and Detroit, each with its own service staff. They call themselves a "personal jet business" since they customize their premium service to meet your specific requirements. If you visit the same hangar, you'll likely come to know the local high-end jet, pilot, and flight team over the duration of your membership.
Jet Linx Aviation, established in Omaha, handles private planes and sells jet card time when owners aren't using them. It maintains private terminals in 19 marketplaces that are exclusively accessible to jet cardholders and owners.
Jamie Walker, the company's CEO, is the son of the company's founder.
Its high-touch service includes polishing your car while you're gone and refilling the lounge with your favourite beverages. Your vehicle will be valeted and ready to use when you return. To put it another way, you won't have to look for your car in the parking lot or clean it of snow.
It has expanded to Austin, Boston, Chicago, and New York in the last year, as well as opening a second site at SUS in St. Louis.
Brands: Jet Linx Aviation
Consumer Products:Aircraft Management, Jet Cards, Jet Sharing, Empty Legs
You might like to read about these longest runways in the US.
7. Solairus Aviation
Solairus Aviation, based in Petaluma, California, and launched in 2009, provides aircraft management and a range of private jet charter services, as well as private jet card programs. Solairus has its own charter fleet of managed aircraft in addition to a global charter network. Solairus Aviation's Altitude By Solairus is a private membership charter club.
Only two Part 135 operators, Solairus Aviation and NetJets, have publicly stated that they did not file for CARES Act Relief. Its jet card program offers 60-minute minimums in all cabin classifications, from light to big.
Privately owned Dan Drohan, the company's CEO and founder, is an ATP-rated pilot with various business jet credentials and an industry veteran.
Brands: Solairus Aviation
Consumer Products: Aircraft Management, Jet Cards, On-Demand Charter
8. Jet Edge
The eighth private jet company on my list is Jet Edge. In 2007, Bill Papariella, the company's CEO, co-founded it. NetJets, Marquis Jet Partners, and Sentient Jet have all employed him. Even if you haven't heard of Jet Edge, chances are you've flown with them. The majority of the company's sales are made through brokers, including jet card issuers. JetSmarter's scheduled shuttle flights were also operated by it.
It bought Jet Select, LLC earlier this year. According to the FAA, Jet Select holds a Part 135 certificate on 20 of its aircraft. We know the operator accumulated less than 7,354 on-demand and jet card flight hours in 2019 because it isn't on the Argus list of the Top 25 Part 135 operators. Since Jet Edge flew 22,549 hours, extending Jet Select's charter flights to our 7th slot is a possibility.
Jet Edge and Jet Select don't give jet cards, making them one of just two players in my Top 10 who don't.
Brands:Jet Edge, Jet Select
Consumer Products:Used Aircraft Sales, Aircraft Management, On-Demand Charter, Empty Legs
9. Exclusive Jets (Fly Exclusive)
The firm Exclusive Jets, which was founded by Jim Segrave, who previously sold Segrave Aviation to Delta Air Lines in 2010, intends to expand its existing fleet of 70 private planes to 100. Light, midrange, and super-midsize private planes are available through its Jet Club membership program, which began in May 2020.
Mike Guina, who left Segrave Aviation for Delta Private Jets following the sale, has rejoined his former boss as president of FlyExclusive.
Brands:FlyExclusive
Consumer Products: Aircraft Management, Jet Cards, On-Demand Charter
Be aware of these most dangerous airports in the US.
10. Mountain Aviation
Mountain Aviation is the tenth private jet company in the United States, with approximately 60 aircraft serving domestic and international destinations. Their size, along with the industry's best operations staff, allows them to create an exceptional client experience. Their sales team is simple to work with and has a kind demeanour. They attempt to make all of their clients feel like they own the company by providing clear pricing and trip planning. Their flight crews have a lot of personalities and love flying for a career. Their personnel are unaffected by families, pets, or changes in travel plans.
It has more than 17,714 annual flight hours which covers 0.8% of part 135/90k share. For more than two decades, they have supplied top charter and owner-operated aircraft services to the Colorado Rocky Mountain Region. Mountain Aviation has established itself as the leader in business aviation in the Colorado Rocky Mountain Region, with 24-hour scheduling, flight monitoring, and unrivalled Citation Jet fleet availability.
Brands: Mountain Aviation
Consumer Products: Used Aircraft Sales, Aircraft Management, On-Demand Charter, Empty Legs
11. Executive Flight Services (AirShare)
Executive Flight Services is expanding its service offerings by managing a growing fleet of planes. It added a new Embraer Legacy 500 and a Phenom 100 EV to its fleet today. EFS expands its turnkey management skills by integrating these advanced aircraft into its stable, giving clients more expertise in operating and managing innovative aviation equipment.
Executive Flight Services, a wholly-owned subsidiary of Executive AirShare, takes delivery of one of Embraer's first Phenom 100 EVs. It's also the first to participate in a fleet program. The plane is now in the Kansas City region.
The Legacy 500, which is headquartered at Fort Worth Meacham Airport and was recently extended, has also joined the Executive Flight Services charter fleet. Executive Flight Services currently has four charter aircraft serving the Dallas-Fort Worth metroplex.
12. Clay Lacy Aviation
Clay Lacy is the world's most experienced private jet operator, having been founded in 1968 by an aviation legend and industry pioneer which is the last private jet company in my list. They have managed, maintained, and operated jet aircraft from every major manufacturer over the past 50 years.
Business and international leaders, Fortune 500 organizations, government organizations, professional athletes, sports franchises, celebrities, and dignitaries have all benefited from our services. Providing the best level of security, service, and value to their customers.
Even huge firms that can afford a fleet may not find it financially viable to do so. Instead of owning a plane, jet charter businesses have banded together to offer the same level of concierge care to clients from all walks of life, not just the super-rich.