Iowa is a very small state, yet despite not being among the richest or most well-known in the country, this state is nonetheless able to offer its residents access to top-notch healthcare facilities and medical institutes. Without a strong healthcare system, a state or nation cannot prosper.
Hospitals in Iowa offer cutting-edge medical technology as well as medical assistance in a variety of specialties. But because it's so challenging to sort through them all to find the best hospitals, I've put up a list of the best hospitals in Iowa.
1. University of Iowa Hospitals & Clinics
Call: +13193561616 – Visit Website – View on Map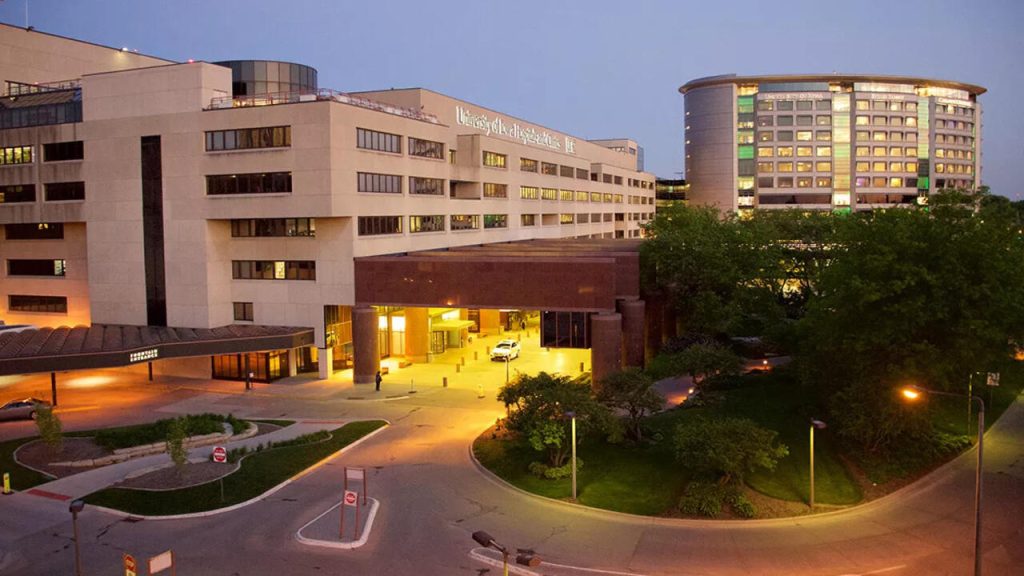 The only complete academic medical center in Iowa and a regional referral center, University of Iowa Hospitals & Clinics is regarded as one of the greatest hospitals in the nation. Patients go from all over the world to this facility because it provides primary and specialty care offered by experts in all medical areas. They offer their services in convenient and welcoming environments while utilizing the most innovative methods and aiming for the best outcomes.
Two of the eight specialties that were among the top 10% of programs nationwide in 2022–2023 were ophthalmology (7th) and otolaryngology (tenth) (31st). Geriatrics, orthopedics, pulmonary/lung surgery, urology, and oncology were among the six additional specialties named as "high-performing."
2. MercyOne Des Moines Medical Center
Call: +15152473121 – Visit Website – View on Map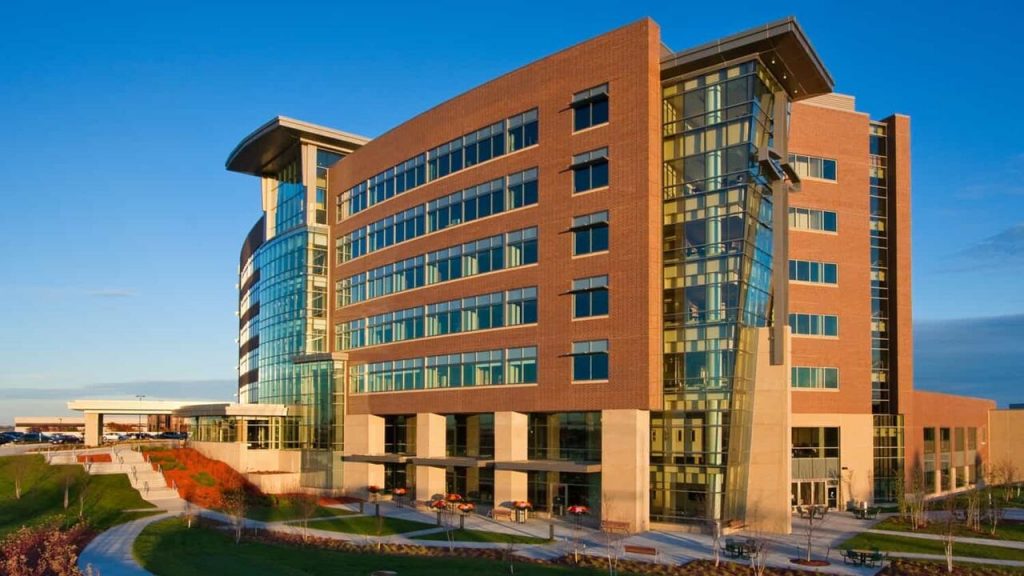 A cooperation between Trinity Health and Common Spirit Health, two of the best not-for-profit Catholic health organizations in the country, led to the founding of MercyOne, which includes MercyOne Central Iowa. MercyOne Des Moines Medical Center in Des Moines, Iowa, is rated highly effective for 11 treatments and ailments for adults.
It is a general surgical and medical center. When assessing MercyOne Des Moines Medical Center, information from MercyOne West Des Moines Medical Center is also taken into account. With more than 7,000 employees and a medical staff that includes more than 1,000 doctors and allied health professionals, MercyOne Central Iowa is one of the largest employers in Iowa.
3. Unity Point Health-Iowa Methodist Medical Center
Call: +15152416212 – Visit Website – View on Map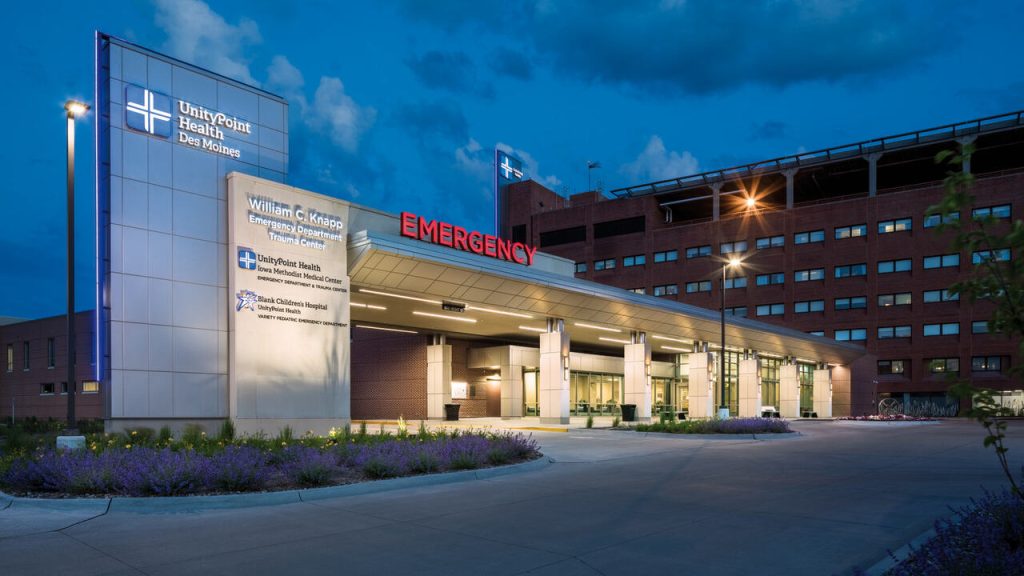 In 9 adult procedures and conditions, Unity Point Health-Iowa Methodist Medical Center in Des Moines, Iowa, received outstanding performance ratings.
It is a facility for general medicine and surgery. Data from Unity Point Health-Iowa Lutheran Hospital, Unity Point Health-John Stoddard Cancer Center, Powell Convalescent Center, Unity Point Health-Blank Children's Hospital, Unity Point Health-Methodist West Hospital, and Younker Memorial Rehabilitation Center are also included in the assessment of Unity Point Health-Iowa Methodist Medical Center.
Take a look at our list of the largest hospitals in Iowa.
4. Wayne County Hospital
Call: +16418722260 – Visit Website – View on Map
In addition to being rebuilt in 1996 and 2003, the Wayne County Hospital was erected in 1971. The Healthcare Facilities Accreditation Program (HFAP) has fully accredited Wayne County Hospital, and it offers a number of programs to cater to the needs of the locals. In Monticello, Kentucky, there is a 25-bed Critical Access Hospital called Wayne County Hospital.
The extended recovery and rehabilitation (swing bed) program at Wayne County Hospital enables them to provide care for a large number of orthopedic and medical patients who require lengthier recovery and rehab services. Both the laboratory and the mammography at Wayne Country are accredited by the American College of Radiology (ACR).
5. Monroe County Hospital & Clinics
Call: +16419322134 – Visit Website – View on Map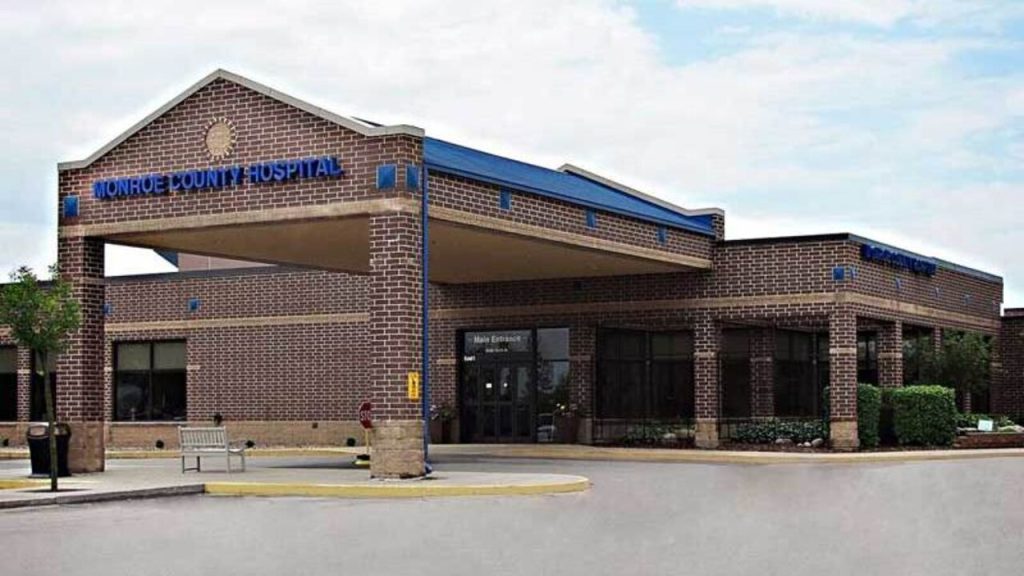 Residents of Monroe County and the neighboring areas may rely on Monroe County Hospital & Clinics to offer them with reliable, high-quality local healthcare. Our full-service, primary care hospital offers a variety of inpatient and outpatient health services created to give you the attention you need and deserve. We provide personalized healthcare.
The main goal of Monroe County Hospital & Clinics is to provide patients with a world-class healthcare experience. They are known as the safest hospital system in the country and are praised for their unmatched care, steadfast dedication to patient safety, and tireless pursuit of value. Monroe's promises to disclose information openly but responsibly because they feel that transparency encourages ownership, action, and accountability.
6. Madison County Memorial Hospital
Call: +15154622373 – Visit Website – View on Map
Since 1937, Madison County Memorial Hospital has provided round-the-clock, seven-day care for the families of Madison County. The hospital's basic values were amended by the board of directors in July 2010 to "Faith, Family, and History."
Only thirty miles south of Valdosta, Madison County is bordered by Georgia, and the Madison County Memorial Hospital (MCMH) is situated in the county's downtown.1937 saw the founding of MCMH. The hospital offers a range of diagnostic services, including CAT scan, laboratory, mammogram, ultrasound, and endoscopy services, in addition to patient healing rooms and an emergency department.
Through prolonged hospital stays, inpatient and outpatient rehabilitation treatments, they are concerned with the long-term welfare and quality of life of their patients. Utilize our swing bed program to extend your recovery period, and physical, occupational, respiratory, and speech therapy will help you reach your full potential.
7. CHI Health Mercy Council Bluffs
Call: +17123285000 – Visit Website – View on Map
The goal of the regional health network CHI Health is to support the church's healing ministry while fostering healthier communities. The united firm, which has its corporate office in Omaha, employs more than 12,000 people in southwestern Iowa and Nebraska across 14 hospitals, two standalone behavioral health facilities, and more than 150 employed physician practice sites. Their mission is to create a healthy future for all people, motivated by innovation and fueled by our shared humanity.
8. Iowa Specialty Hospitals & Clinics
Call: +16413572860 – Visit Website – View on Map
North central Iowa's Iowa Specialty Hospitals & Clinics provides targeted, specialist care with a humane touch. They employ more than 700 staff members and more than 95 providers and specialists across campuses in Belmond and Clarion, as well as outreach clinics in Ames, Boone, Clear Lake, Fort Dodge, Garner, Hampton, Rockwell, Webster City, and West Des Moines.
Although providing high-quality healthcare is the primary focus at Iowa Specialty Hospitals & Clinics, patients also benefit from the genuine compassion of a team that is well-trained and compassionate. Orthopedics and sports medicine, bariatrics, obstetrics and gynecology, pain management, general surgery, and family medicine are just a few of the cutting-edge, unmatched services we provide.
In 2012, Belmond Medical Center and Wright Medical Center, which had previously been two award-winning hospitals, merged their respective internationally acclaimed facilities under a single brand. Iowa Specialty Hospitals & Clinics is pleased to provide you and your loved ones with the most targeted, specialized care as a result of this relationship.
9. Orange City Area Health System
Call: +17127372000 – Visit Website – View on Map
The 37-acre Orange City Area Health System, a comprehensive health system with three family care clinics, a pond with a fountain, a healing garden, and a prairie grass and wild flower field next to the Puddle Jumper Trail, is home to these amenities.
The walk-in clinic, ER/emergency medicine, sports medicine clinic, behavioral health clinic, award-winning hospital, birth center, surgical center, radiology and laboratory services, occupational health services, and 600 support staff are all committed to serving the area with the Core Values of Integrity, Commitment to Excellence, Dedicated Colleagues, and Extraordinary Customer Experience.
The core of the health system campus' design was absolute healing and solitude. Orange City Area Health System has received the Women's Choice Award for Outstanding Patient Experience for six years running and has a CMS five-star rating for patient experience.
10. Avera Merrill Pioneer Hospital
Call: +17124725400 – Visit Website – View on Map
As a part of the Avera Health system serving South Dakota, North Dakota, Nebraska, Minnesota, and Iowa, Avera Merrill Pioneer Hospital in Rock Rapids, Iowa, along with the Avera Medical Group Rock Rapids and affiliated clinics and physician offices, offers you and your family comprehensive health care and access to a wide range of medical specialties.
You receive evidence-based care throughout the Avera Health system, including at Avera Merrill Pioneer Hospital. As a Christian health care ministry with a strong foundation in Gospel values, they meet the needs of the people in our region with high-quality, affordable, accessible health care services that make use of the most recent technology.
The same cutting-edge medical services, including precise diagnosis and cutting-edge treatment employing cutting-edge technology, are provided to patients as you would find at major medical facilities and regional referral sites.
11. University of Iowa Hospital & Clinics
Call: +13193561616 – Visit Website – View on Map
This Iowa City, Iowa-based teaching hospital has more than 860 beds and, as of 2014, employs 1,617 doctors, residents, and fellows, as well as 6,730 nonmedical staff members, among them 1,904 registered nurses. It is the second-largest hospital in Iowa.
This building houses both a hospital and a surgery center. In 1873, the University of Iowa's medical department collaborated with the Sisters of Mercy to establish a small hospital in the surrounding area. The present 735-bed hospital was completed in 1928. One of the biggest hospitals in the nation at the time of its completion.
The number of beds at the hospitals that were picked as Iowa's best above served as the criterion for selection. They are exceptional in all areas, including emergency aid, general medical treatment, customer service, and affordability.