The name Connecticut is a derivative of a Native American term, "quinatucquet," which means "beside the long tidal river," referring to the Connecticut River which passes through the state. A part of New England and located in the northeastern United States, Connecticut is also known for its beautiful fall foliage.
Moreover, with many historical and natural landmarks to explore, this is a state full of wonder. All year round, both locals and tourists love to visit these prettiest places.
Below is a list of famous landmarks in Connecticut which you can visit on your next weekend or vacation.
1. Mystic Seaport Museum, Mystic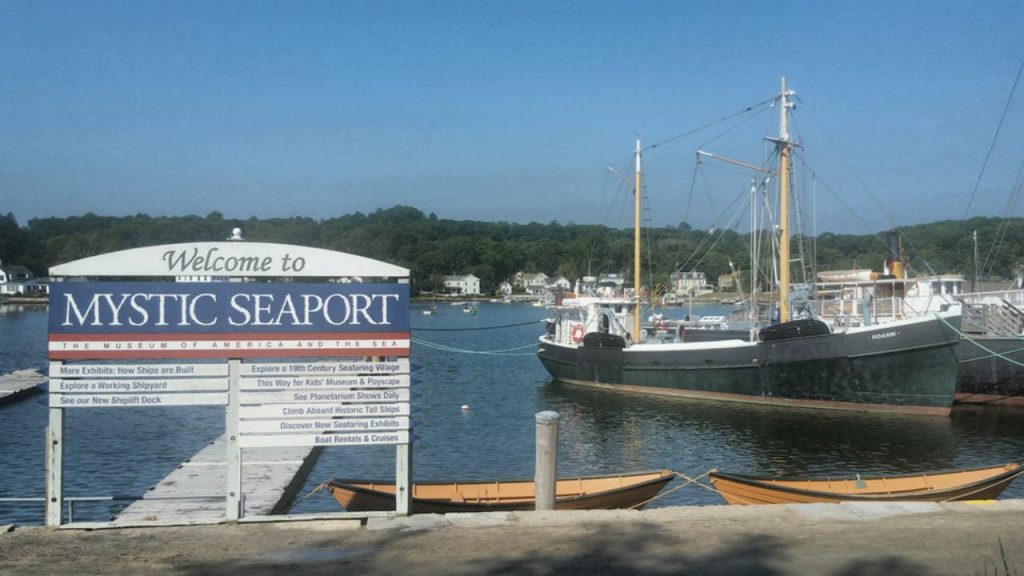 Once you step foot on the vast grounds of the Mystic Seaport Museum, you'll see why it is deemed one of the top tourist attractions in Connecticut. This impressive spot includes a working shipyard, planetarium, children's museum, discovery barn, re-created 19th-century seafaring village, and a large collection of historic boats.
The most famous of these is the Charles W. Morgan, the last wooden whale ship in the world. For an informative tour, climb aboard! Also, book a cruise on the smaller passenger boats, or rent a rowboat if you're hoping to get out on the water.
There's so much to see here that you'll want to reserve at least two hours. Moreover, if you get hungry, there are also a few on-site restaurants to choose from.
2. Yale University Museums, New Haven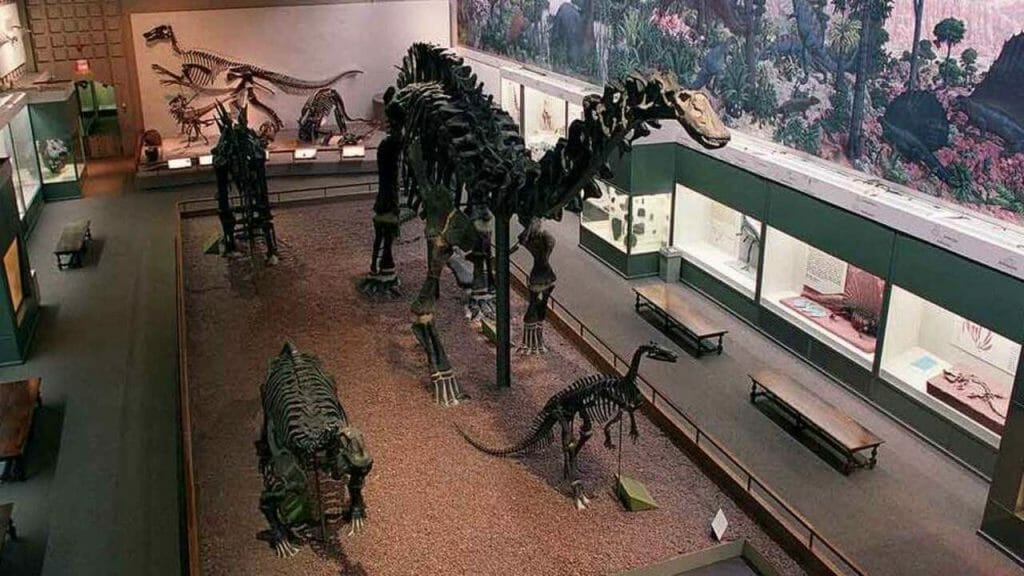 Yale University is a shining gem set in the center of New Haven. While parts of the city leave a bit to be desired (there are some shady areas, so it's best to stay close to the campus itself), this Ivy League brings culture to the forefront of this port town.
Home to over 250,000 objects, the Yale University Art Gallery is the place where you'll find masterpieces crafted by the likes of Monet, Degas, and Manet. If you're hankering for dinosaurs, head to the Yale Peabody Museum of Natural History, one of the top tourist attractions in Connecticut. Here, you'll spy everything from fossils to meteorites to Babylonian carved stone divination objects among the more than 14 million specimens and objects on display.
On the other hand, the Yale campus itself is a tourist attraction, with fascinating buildings designed by Eero Saarinen, Frank O. Gehry, and other prominent architects. The visitor center has a video and historical displays and also free student-led campus tours are offered each morning.
3. Mystic Aquarium, Mystic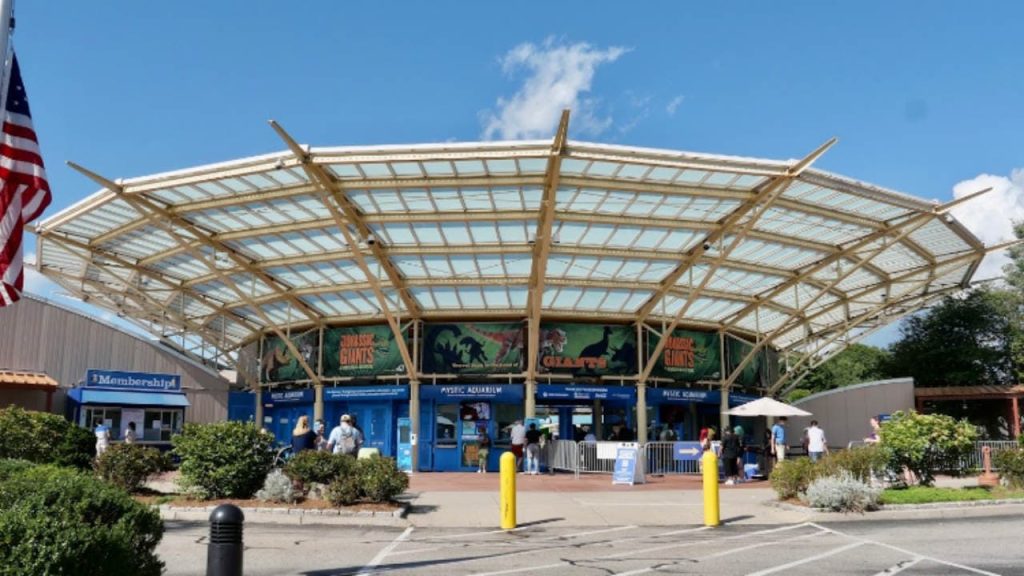 Mystic Aquarium is the best aquarium in Connecticut. It is home to impressive indoor and outdoor exhibits, Beluga whales, a Stingray Touch Pool, Sharks Touch Habitat, a Marsh Trek, and an Animal Rescue Center.
For an additional fee, guests can book a Penguin Encounter, where they can get close to one of the world's most fascinating birds – penguins. Also, don't miss the California Sea Lion Show at the on-site Foxwoods Marine Center. You're in for a real treat that involves costume changes, original music, and an interesting family-friendly story line.
Other fun attractions include interacting with computer-generated animations in the Wild Arctic exhibits. Here, you can play virtually with a polar bear, and meet a walrus. An indoor dinosaur trail in Jurassic Giants featuring giant animatronic dinosaurs includes tyrannosaurus rex, stegosaurus, and other prehistoric creatures, as well as two 4D theaters.
You might also want to visit the most beautiful places in Connecticut.
4. Gillette Castle State Park, East Haddam
Gillette Castle is one of Connecticut's unique attractions. Designed in the early 20th century by stage actor William Gillette (he was apparently the first to portray Sherlock Holmes), this medieval Gothic structure hides secret passageways, spying mirrors, and other interesting and whimsical elements.
While the 24-room castle is the highlight of this attraction, the 184-acre estate is more than worthy of exploration. Perched atop the towering Seven Sisters, the views from above are spectacular, especially if you time your visit for the height of fall's vibrant color show. Moreover, it is peppered with walking trails that are spotted with wooden trestles and arched bridges.
5. The Maritime Aquarium, Norwalk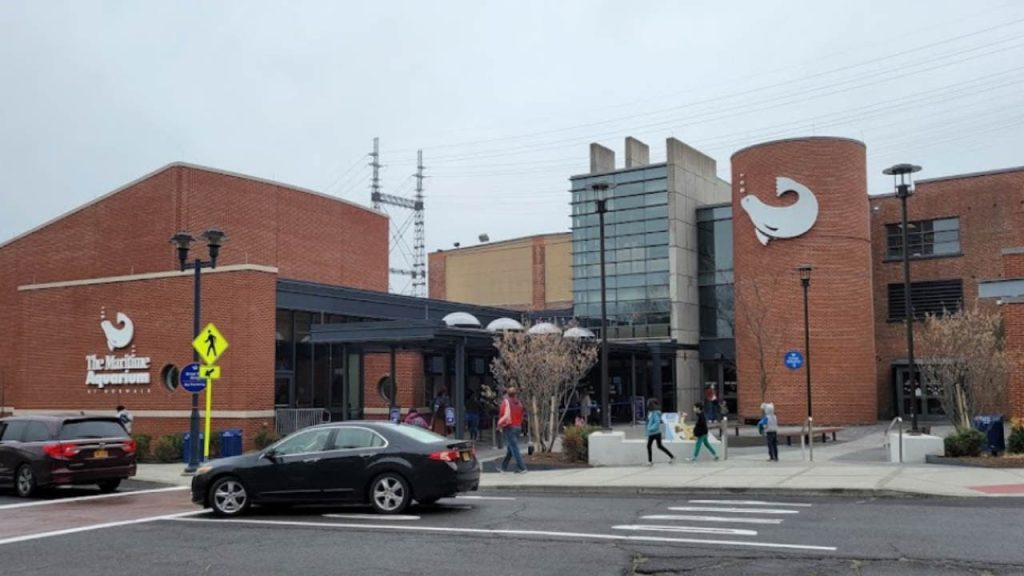 Norwalk's Maritime Aquarium is one of the best attractions in Connecticut for families. In fact, this is the second-most visited family attraction in the state. Inside, guests can touch a stingray, ogle river otters, watch sharks feed, or pet a jelly fish.
Home to five female harbor seals, the new 160,000-gallon seal exhibit is unmissable. Guests can view the seals from three sides and two levels: through floor-to-ceiling, first-floor windows that look directly at the tank; looking up from underwater; and looking down from the second floor.
If the weather cooperates, visitors can join an educational boat cruise aboard a 64-foot catamaran. Choose whether you'd like to set out on a seal-spotting or birding mission, a sunset cruise, or a Marine Life Encounter. Back on land, be sure to check out a film at the new 4D movie theater.
6. Connecticut's Beardsley Zoo, Bridgeport
A visit to Connecticut's Beardsley Zoo is one of the top things to do in Bridgeport, and for good reason. It's small enough to walk around without getting lost, large enough to spend a couple of hours exploring, and jam-packed with animals, ranging from spider monkeys to alligators to sloths to a giant anteater.
The only zoo in Connecticut, this animal-lovers' haven is popular with families who want to give their kids a chance to get up close and personal with some of the world's most adorable wildlife. Children can crawl through plastic tubes that lead into the depths of a prairie dog enclosure, have a colorful bird land on them in the Walk-Through Aviary, spy a gator in Alligator Alley, or see an Amur leopard.
And when hunger strikes, the Peacock Café offers traditional kid fare, like chicken fingers, plus the children's meals come with a toy animal they can take home.
Have a look at these stunning tourist attractions in Connecticut.
7. Lake Compounce, Bristol
Fans of thrill rides won't want to miss a trip to Connecticut's best theme park for families, Lake Compounce. Set in Bristol, this 175-year-old venue is the oldest continuously operating amusement park in North America.
The theme park features Boulder Dash, one of the best wooden roller coasters in the world and also the 65-mile-an-hour Phobia Phear Coaster, which will exhilarate (and likely scare) every brave rider. However, there are less thrilling rides on offer – the Flying Elephant, giant Ferris Wheel, and carousel – all of them will please both kids and grownups.
Moreover, an on-site water park makes it easy to cool down and continue the fun in a more refreshing manner. You can plunge down Mammoth Falls in a tube, laze through the river on Croc-O-Nile, or putter around Bayou Bay. I recommend you to bring water shoes, as the ground is rough and can get quite hot during summer.
8. The Mark Twain House & Museum, Hartford
Samuel Clemens, better known as Mark Twain, and Olivia "Livy" Clemens moved into their newly built three-story Hartford mansion in 1874, and it was in the height of late Victorian style. Now, this Victorian Gothic mansion is a National Historic Landmark.
A tour reveals some of its innovative modern conveniences, as well as many of the writer's eccentric habits (such as keeping kittens in the pockets of the billiard table). Louis C. Tiffany was one of the designers for the home's interior, which shows many of the exotic decorative influences of the era. Interesting fact: Clemens wrote The Adventures of Tom Sawyer and several of his best-known works while living here.
Adjacent to the mansion is the restored home of author Harriet Beecher Stowe, author of Uncle Tom's Cabin. You can also tour the Gothic Revival cottage, where she lived from 1873 to 1896.
9. Wadsworth Atheneum, Hartford
The country's oldest free public museum, Wadsworth Atheneum houses more than 50,000 works of art in its Gothic-style building. Particularly impressive are its collections of American arts, especially works of the Hudson River school. Among more than 5,000 American works of art are portraits by John Singleton Copley, paintings by Georgia O'Keeffe and Andrew Wyeth, and sculpture by Alexander Calder.
The European collections feature Italian Baroque painting, the Surrealist artists, and Impressionists, including Claude Monet and Pierre-Auguste Renoir. Moreover, the European Decorative Arts collection is composed of more than 7,000 pieces, from ancient glass and bronzes to ceramics from Meissen, Vincennes, and Sevres.
Here, the Cabinet of Art and Curiosity room was inspired by the wealthy Victorian collectors who displayed their treasures in cabinets, without labels or curation. As a whole, all of these collections mix artworks with natural history and other curiosities; digital touch screens provide information that would normally be on labels in a modern museum.
10. The Glass House, New Canaan
The Glass House is a must-see attraction in Connecticut, so it's important to time your visit right. You'll need to buy a ticket in advance to ensure entry to this spectacular property, which is open to the public between mid-April and mid-November.
The transparent house is the main attraction, its glass walls allowing indoor guests 360-degree views of the verdant landscape and shimmering pond that stretch out below. The house was designed and lived in by Philip Johnson, a noted architect known for his contemporary designs, and is complemented by a circular swimming pool, brick guesthouse, a painting gallery, pavilion in the pond, Da Moneta building, and an interesting Sculpture Gallery.
11. Hammonasset Beach State Park, Madison
Beach lovers fall upon the soft sand of Hammonasset Beach State Park year-round, but this pretty shore is very crowded in summer. Stretching over two miles, Hammonasset Beach is the largest beach in Connecticut, which means that even at its busiest, you'll find space to stretch out your towel and raise your beach umbrella.
However, relaxing at the beach isn't the only thing to do on this Connecticut beach. Other popular and fun activities include canoeing, kayaking, swimming, supping, and fishing. Moreover, visitors can also walk the winding nature trails and visit the impressive Meigs Point Nature Center. Grab a bite at one of the concession stands, use the facilities, and book a campsite if you're averse to leaving so soon.
Again, Hammonasset Beach State Park Campground is one of the best places for camping in Connecticut, offering 558 sites, a volleyball court, playground, bathrooms, showers, and so much more to those who want to stay overnight at this top attraction.
12. Submarine Force Museum and the USS Nautilus
The United States Navy's official submarine museum is on the Thames River in Groton, housing and displaying submarine artifacts, photographs, and exhibits. The highlight for most visitors is the chance to board and explore USS Nautilus, the world's first nuclear-powered submarine.
Here, they get a sense of what life and work was like for a submarine crew. Elsewhere in the museum, exhibits follow the development of undersea travel from its beginnings with David Bushnell's Turtle, constructed in 1776. In the museum's theater, a film, the 45-minute A Century of Silent Service covers the Submarine Force's early history through World War II.
Also, in the Mini-Theater, "Forty-One for Freedom" is a 20- minute film on the design, construction, and mission of the Navy's ballistic submarines in the Cold War.
13. The Maritime Aquarium
Located in Norwalk, the Maritime Aquarium is the second-most visited family attraction in Connecticut. This place is full of unique exhibits that include a stingray, ogle river otters, sharks, jelly fish and much more. Moreover, the Maritime Aquarium features a stunning 4D theater to watch stunning aquatic scenes and an educational boat cruise.
14. New England Air Museum
The New England Air Museum is located in Windsor Locks, and is a very popular aircraft museum in Connecticut. It features over 100 aircraft that are on display, along with aircraft engines.
Helicopters, jets and World War 2 aircraft are the most popular attractions in this museum. Also, it hosts various WWII-based aircraft exhibitions as well.
From aquariums and museums to state parks – any of these places can be your next destination. These awe-inspiring wonders are capable of charming you and also giving you a relaxing time full of fun. Please come along with your friends and visit any of these famous landmarks in Connecticut.