The state of Connecticut is one of the 6 New England states, making it a hub of old-school American history. Additionally, Connecticut is full of museums, historic landmarks, state parks and old towns that attract people from all across the United States.
These places represent the history of this unique state. Moreover, these museums, research centers and state parks signify the cultural impacts certain civilizations and artifacts have had on our lives.
Unlike fancy tourism luxuries offered by those massive metropolitan areas, Connecticut's coastal landmarks and small towns present a slow, relaxing and fun-filled experience.
1. Mystic Aquarium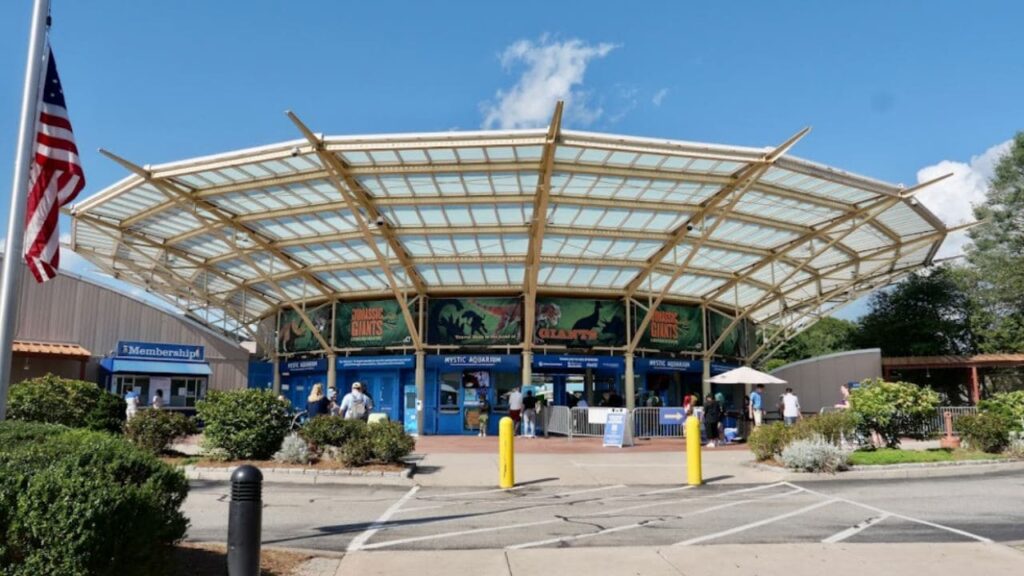 Founded in 1973, Mystic Aquarium is one of the best places to visit in Connecticut. Located in Stonington, this huge aquarium facility features unique attractions like the Beluga Wheals and Sea Lions.
Additionally, Mystic Aquarium also has some amazing penguins, jellyfishes and various other aquatic creatures.
2. Mystic Seaport Museum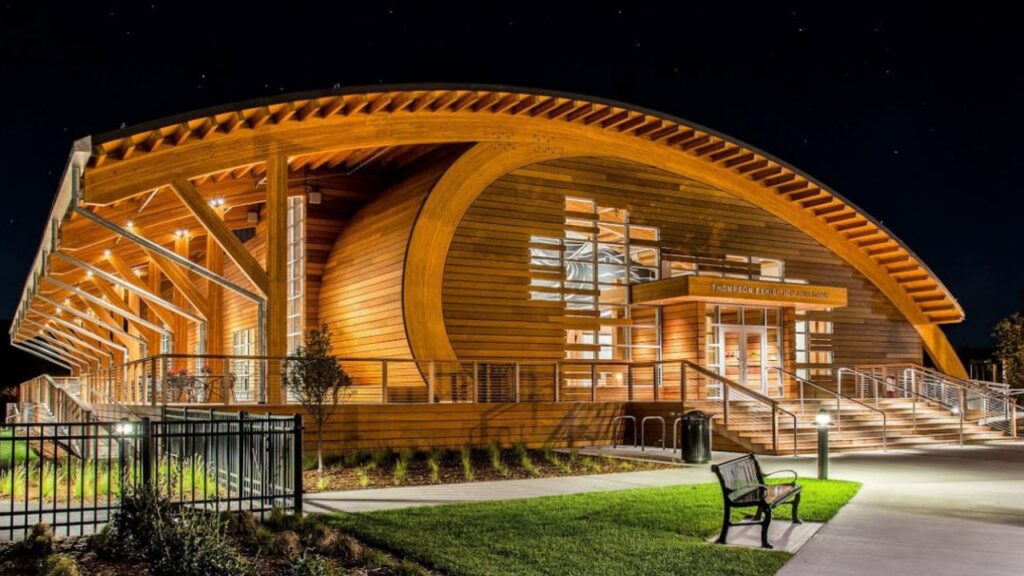 Mystic Seaport Museum is built on an area of 19 acres, making it the biggest maritime museum in the US. This stunning museum has one of the largest collections of maritime artifacts in the country, making it a perfect tourist attraction for people who love nautical history.
Furthermore, the historic Seaport Village is situated near this museum. Mystic Seaport Museum is located in the city of Stonington.
3. Lake Compounce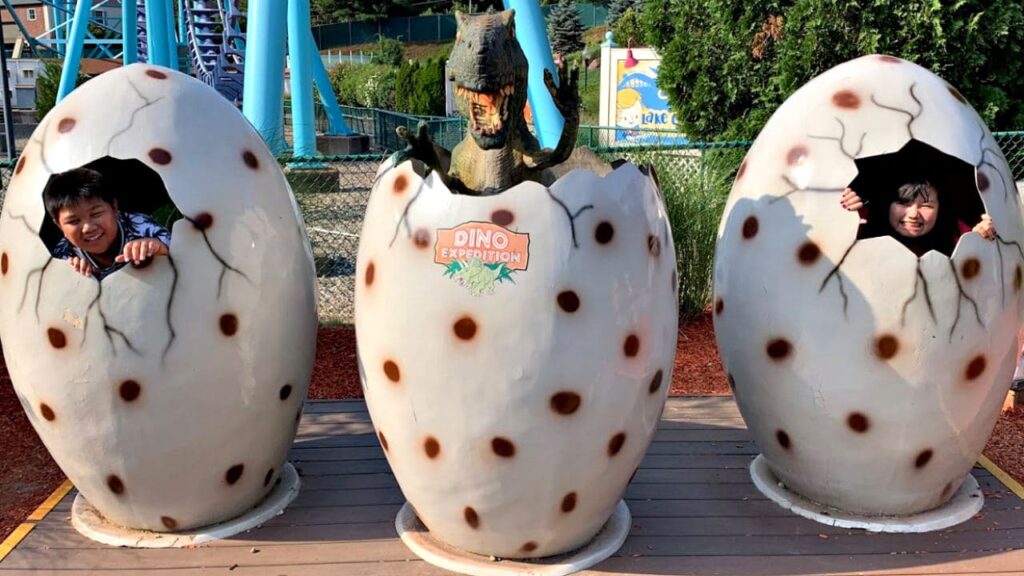 Established in 1846, Lake Compounce is the oldest operating theme park in the United States. Located in Southington, this family theme park offers the essence of old school theme parks.
This 300-acre amusement park features plenty of exciting rides that include its Boulder Dash Coaster and the Drop Zone.
You might also like to read about the best places to live in Connecticut.
4. Yale University Museums
Located in New Haven, Yale University is home to some of the best museums and galleries in Connecticut. The Yale Peabody Museum of Natural History is the most well-known museum in the University.
Moreover, the art galleries in Yale feature Van Gogh paintings and the iconic Gutenberg Bible.
5. The Mark Twain House & Museum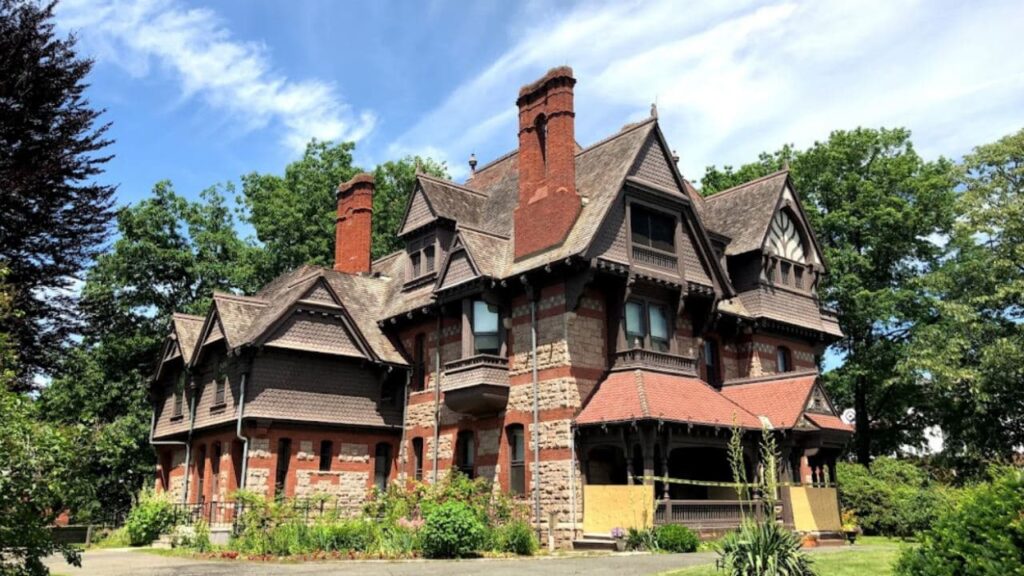 A Gothic-styled mansion that belonged to the writer, Mark Twain, was later turned into a museum. Located in Hartford, this museum is a must-visit site in Connecticut for hardcore bibliophiles.
The Mark Twain House is a huge house that consists of 25 rooms, which are full of unique artifacts that inspired the writer's works.
6. Gillette Castle State Park
Located in Lyme, this famed state park sits on the Connecticut River. Established in 1919, Gillette Castle State Park was built in the American Craftsman style of architecture.
Renowned for the Gillette Castle Ruins, this state park is built on an area of 122 acres. Moreover, the unique interior and secret doors of this castle set it apart from the rest and makes it a must-visit place in Connecticut.
Learn more about the most popular museums in Connecticut.
7. Silver Sands State Park
Located in Milford, Silver Sands State Park is one of the best places to visit in Connecticut. Established in 1960, this recreational center is well-known for its beaches.
Additionally, the sandy shores of this state park make it a perfect destination for spending time in the sun. Also, Charles Island, a bird sanctuary, is located quite near this state park.
8. Wadsworth Falls State Park
Wadsworth Falls State Park, located in Middletown, is a state park situated by the Coginchaug River. Established in 1942, this 285-acre state park offers excellent campsites, wildlife viewing and beautiful trails.
Moreover, outdoor activities like fishing, swimming and hiking are also quite popular in this park.
9. Wadsworth Atheneum Museum of Art
Established in 1844, Wadsworth is the oldest art museum in the United States. Located in Hartford, this historic museum is renowned all across the country for European Baroque and French art.
Moreover, Wadsworth Atheneum Museum of Art has an incredible collection of ancient Egyptian artifacts.
10. New England Air Museum
New England Air Museum, an aerospace museum, was established in 1959. This stunning aerospace museum is full of historic aircraft that make it a must-visit for aerospace fanatics.
Furthermore, New England Air Museum is famous for its renowned hangars and also features Boeing planes and helicopters. This museum is located in East Granby, Connecticut.
11. New Haven
New Haven is a beautiful coastal city in the state of Connecticut that has a long and rich history. Home to numerous university museums and iconic landmarks, New Haven is a must-visit for cultural enthusiasts.
Furthermore, New Haven also offers an amazing nighttime experience with live music, drive-in theaters and touring bus rides.
12. Hartford
Consisting numerous historic landmarks, famous museums and relaxing amenities, Hartford is one of the best places to visit in Connecticut.
This famous city was founded back in 1635, making it one of the oldest cities in the United States. Alongside Mark Twain's house, Hartford is also home to several museums that feature renaissance art.
13. Submarine Force Library & Museum
Located in Groton, this is the best submarine museum in Connecticut. Established in 1955, Submarine Force Library is home to 33,000 artifacts, 20,000 significant documents and 30,000 photographs.
This museum was curated by Steve Finnegan and has 150,000 visitors per year.
14. Old Saybrook
Old Saybrook, a coastal town in Connecticut, is renowned for its Saybrook Breakwater Lighthouse. Situated in Fenwick Point on the Connecticut River, this lighthouse is famed all across Connecticut.
This incredible town is a must-visit destination for history lovers and features historic landmarks like Fort Storybook Monument Park.
15. Connecticut Science Center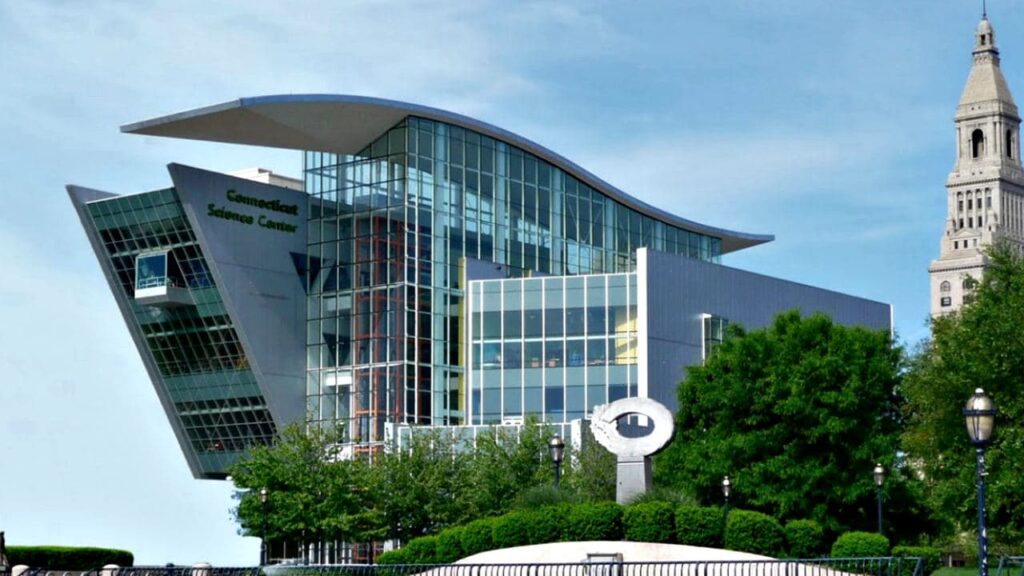 A day excursion with the entire family to Connecticut Science Center will be remembered for years to come. There are over 165 interactive displays spread over ten galleries in this state-of-the-art institution, as well as a 3D digital theater and a Butterfly Encounter.
At the Connecticut Science Center, kids, teenagers, and people of all ages may engage in limitless inquiry. Use cutting-edge elevated equipment to plunge yourself into other discoveries; witness magnificent vistas of the solar system; meet actual scientists; and engage in real-time scientific experiments, among other things.
16. Mashantucket Pequot Museum & Research Center
Located in Mashantucket, this is one of the best museums in Connecticut. Representing the Native American history of Connecticut, this museum presents dioramas, text panels and many other exhibits related to Mashantucket Pequot life.
Moreover, people visiting Mashantucket Pequot Museum will get to see a 16th-century Pequot village and learn about them.
17. Yale Peabody Museum of Natural History
Philanthropist George Peabody donated funds to establish the popular museum in Connecticut, Yale Peabody Museum of Natural History, in 1866. As a result of his uncle's generosity, Othniel Charles Marsh became the museum's first director and Yale University's first Professor of Paleontology after his uncle Peabody's death.
18. New England Air Museum
The New England Air Museum is the region's largest aerospace museum, conveniently located near Bradley International Airport. The museum's three exhibition hangars and three acres of gardens are added about 90,000 square feet of inside space for tourists to admire.
Self-guided exhibits, mobile phone excursions, and conversations with the museum's dedicated volunteer corps, many of whom are recently former pilots or aerospace engineers, enable viewers to discover about the region's rich aerospace heritage.
Connecticut is home to the largest maritime museum, the oldest theme park and some of the oldest cities in the United States. Being one of the New England states and situated in the southernmost part of the US, this state is full of historic attractions and coastal areas that are definitely a must-visit.