Hawaii is a coastal state in the Pacific Ocean, in the western region of the United States. The state is renowned for its incredible climate, vibrant surroundings, amazing nightlife, natural amenities and coastal adventures. It is the dream state for surfers, swimmers, beach-lovers and golfers.
When it comes to golfing facilities, Hawaii has some of the most stunning ones in the United States. It is home to world-famous golf resorts and hotels, which offer the highest quality of service and world-class golf courses.
The best golf resorts in Hawaii are listed below.
1. Aulani, A Disney Resort & Spa
Call: +18664434763 – Visit Website – View on Map
Aulani, A Disney Resort & Spa is a beautiful golf resort and spa that offers guests all sorts of amazing amenities. This resort features the Ko Olina Golf Club, which consists of a stunning 18-hole golf course with multi-featured greens, water hazards and scenic views.
Also, the restaurant there serves all kinds of incredible cuisines and dishes. It is located in Kapolei, and is the most popular golf resort in Hawaii.
2. Turtle Bay Resort
Call: +18664752569 – Visit Website – View on Map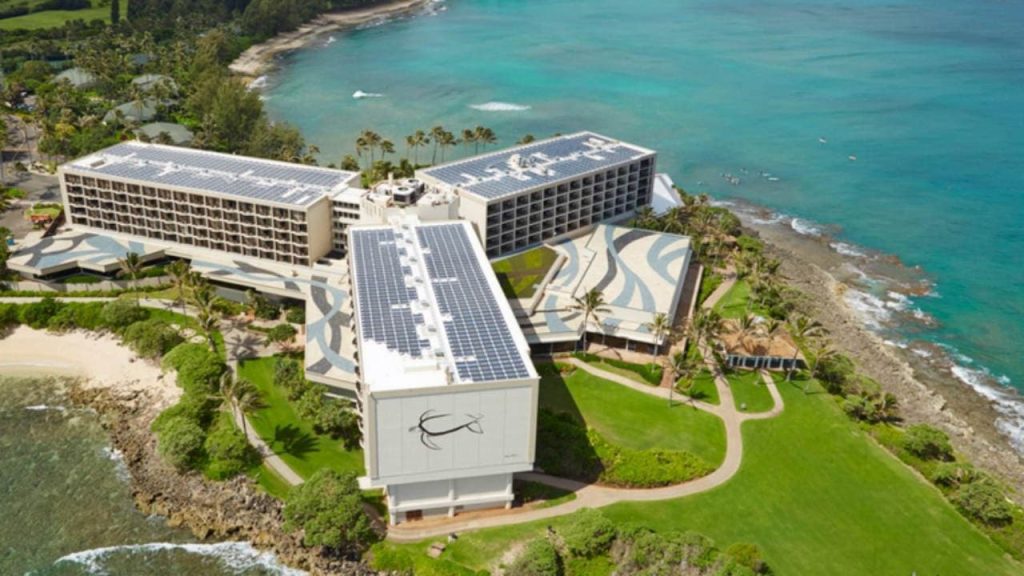 Turtle Bay Resort is a golf resort in the Bay Area of Kahuku. This resort is perfect for those who are looking for standard spacious rooms.
This resort is not just home to one, but two PGA-recognized golf courses. The courses were designed by Arnold Palmer and George Fazio, two highly respected golf course designers.
3. Hilton Waikoloa Village
Call: +18088861234 – Visit Website – View on Map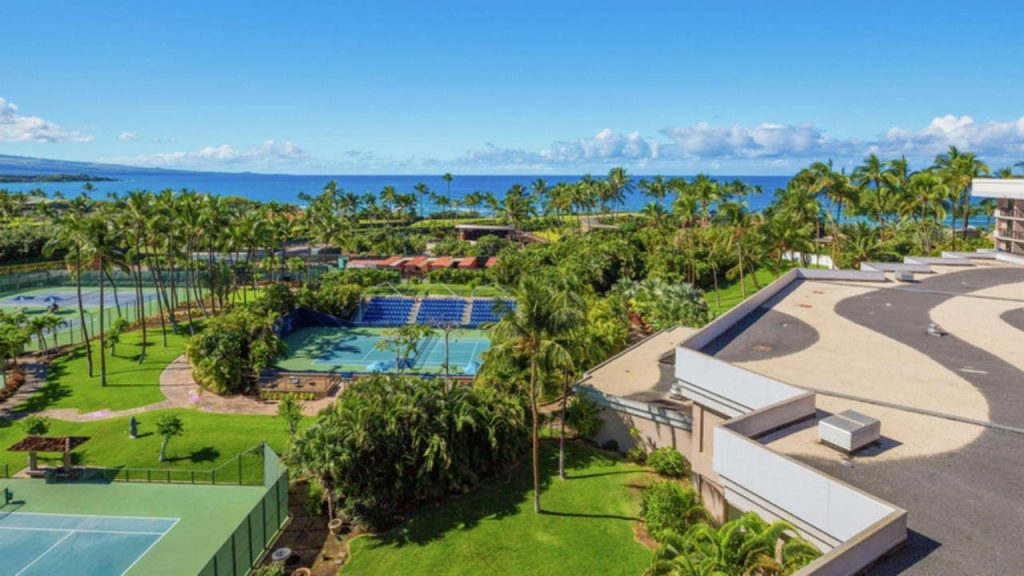 Hilton Waikoloa Village is a golf resort which is renowned for its amazing on-site entertainment facilities offered for both kids and adults. Additionally, it has two 18-hole golf courses, designed with multi-featured greens and is suitable for golfing in all kinds of difficulties. It is located in Waikoloa, Hawaii.
Take a look at these stunning golf courses in Hawaii.
4. Grand Hyatt Wailea
Call: +18087421234 – Visit Website – View on Map
Grand Hyatt Wailea is an incredibly fancy golf resort in Maui that has been shaped by nature and influenced by culture. Situated close to Wailea Complex, this resort is at the center of one of Maui's finest places. Grand Hyatt Wailea features a beachfront golf course, a beautiful swimming pool, wedding venues, rooms for staying and much more.
5. Grand Hyatt Kauai Resort & Spa
Call: +18087421234 – Visit Website – View on Map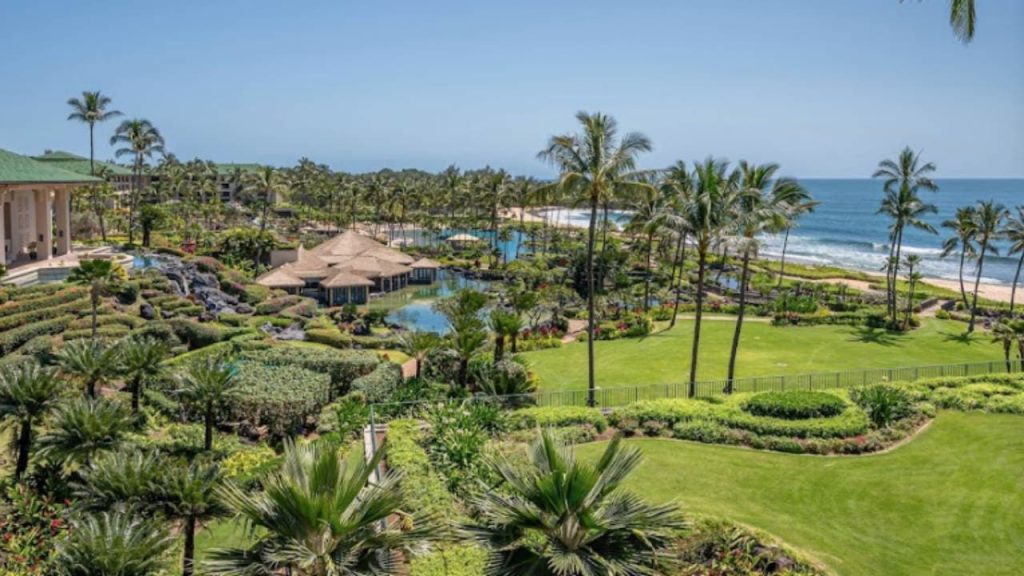 Grand Hyatt Kauai Resort & Spa is a luxurious golf resort and spa which is packed with features and amenities. Along with the outstanding golf course, Grand Hyatt Kauai Resort & Spa has 50 acres of wonderful gardens.
Furthermore, it has swimming pools, a bar and lounge area, beach access, free parking spaces, private balcony and mountain-view or ocean-view rooms.
6. Prince Waikiki
Home to the Hawaii Prince Golf Club, which was designed by Arnold Palmer, Prince Waikiki offers you the perfect blend of luxury and golfing. The golf course is built on 270 acres of land, and features 27 holes. Additionally, there are 3 interchangeable nines on this course, which allows you to have a variety of playing situations.
Check out these stunning wedding venues in Hawaii.
7. Royal Sonesta Kaua'i Resort Lihue
Call: +18082455050 – Visit Website – View on Map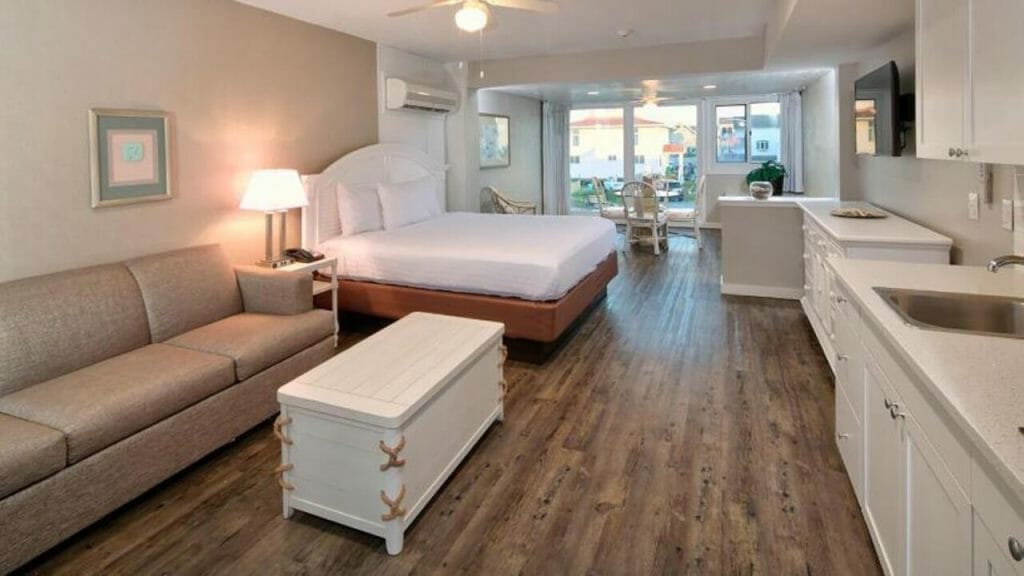 Home to Kaua'i Lagoons Golf Club, which has the only Jack Nicklaus signature golf course in it, Royal Sonesta Kaua'i Resort Lihue is a golfing paradise surrounded by mountains and ocean.
Access the excellent Kaua'i golf course, which features 18 holes, many of which give stunning scenic views. Moreover, Royal Sonesta Kaua'i Resort Lihue offers a complimentary airport shuttle.
8. Fairmont Orchid
Fairmont Orchid is a luxurious golf resort on the Kohala Coast, Hawaii. It is a massive 32-acre golf resort with oceanfront rooms and golf courses. It is a fancy island resort offering all the coastal amenities you can dream of. Moreover, guests can enjoy scenic ocean views from their rooms or while playing golf.
9. Four Seasons Resort Maui at Wailea
Call: +18088748000 – Visit Website – View on Map
Situated in one of Hawaii's most stunning settings, Maui, Four Seasons Resort Maui at Wailea is a world-class five-star beach resort, with a modern design.
The resort has a stunning massive swimming pool, premium seating arrangements, villas, luxury rooms and much more. Along with all these luxuries, you can also experience golfing at the highest level here.
10. Ritz-Carlton Maui
Call: +18086696200 – Visit Website – View on Map
Ritz-Carlton Maui is one of the most renowned luxury golf resorts in the world with more than 100 hotels in 30 countries across the world. If you've heard of Florida's famous Ritz-Carlton golf resort, then Ritz-Carlton Maui should offer you all of those similar conveniences. The wonderful Bay golf course in this resort was designed by the famous Arnold Palmer.
11. Princeville Resort Kauai
Call: +18088861234 – Visit Website – View on Map
Princeville Resort Kauai is the most popular and signature golf resort in the city of Princeville, a city renowned for its great living standards and institutions.
There are two golf courses in Princeville Resort, with one being a 9-hole course and the other is an 18-hole course. This offers flexibility to golfers who visit here. There is also a business center and a swimming pool in Princeville Resort Kauai.
12. Mauna Kea Beach Hotel, Autograph Collection
Call: +18088827222 – Visit Website – View on Map
Located on the luxurious Kohala Coast, Mauna Kea Beach Hotel, Autograph Collection is one of the most complete and fanciest golf resorts in Hawaii. The resort features a golf course, a tennis court, a spa, beach access and much more. If you want to golf, while relaxing in the glamorous environment of Hawaii, then this is the resort for you.
Hawaii is one of the best places in the world to find luxurious golf resorts that offer world-class golfing facilities and stunning amenities. The majority of the hotels mentioned above are high in cost, but also deliver in terms of quality and service. They view golfing as a holiday pastime, rather than a sport, while also providing you with numerous other forms of entertainment.