Florida is not only known for its beautiful beaches and theme parks. Florida is also well known for having a distinct significant history.
Because of the rich history of the state, the evidence of the events is still there for people to see. Dating back to the 1800s, there are about 42national landmarks listed in Florida.
To explore the history of one of the oldest cities in America, here is the list of the best historical sites in Florida which are a must-visit.
1. Ponce de Leon Lighthouse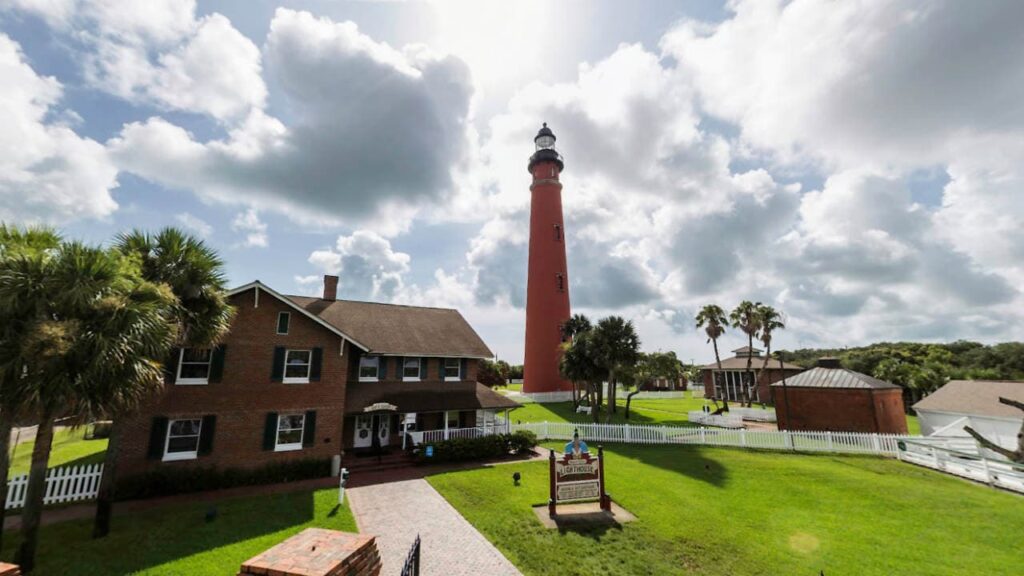 Do you know the tallest lighthouse in Florida is Ponce de Leon Lighthouse? This 175 feet lighthouse has a distinct historical history, especially because of its appalling view from the top. It is also one of the tallest lighthouses in the US and for aesthetic lovers, this lighthouse is one of a kind.
An interesting fact is that Stephen Crane's immortal story "The Open Boat" was based on this lighthouse and his own experience as a seaman. On the coast of Daytona Beach, he had met 3 sailors, and he mentioned this lighthouse in his book.
2. The Oldest Wooden School House in Florida
To see the wooden structure that dates back to the early eighteenth century, you can visit The Oldest Wooden School House in Florida. It has a tiny wooden structure made of bald cypress and logs.
These handmade wooden beauties were the creations of the colonial school children. You can imagine their tiny hands making wooden crafts.
3. Castillo de San Marcos National Monument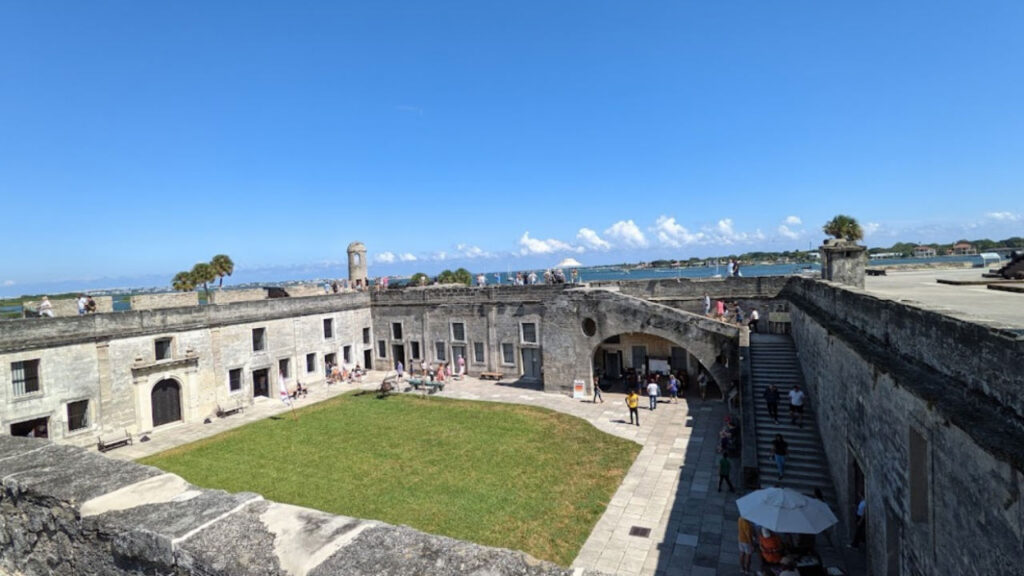 Castillo de San Marcos National Monument is a Spanish fort in St. Augustine, Florida which was occupied by the Great Britain. Later, it was also occupied by the Confederate States of America.
The monument was built in 1672 and was made of coquina. It is one of the oldest masonry forts in the entire nation. This national monument is worth many trips even though it is located in a remote area.
You might also like to visit these famous landmarks in Florida.
4. Dade Battlefield Historic State Park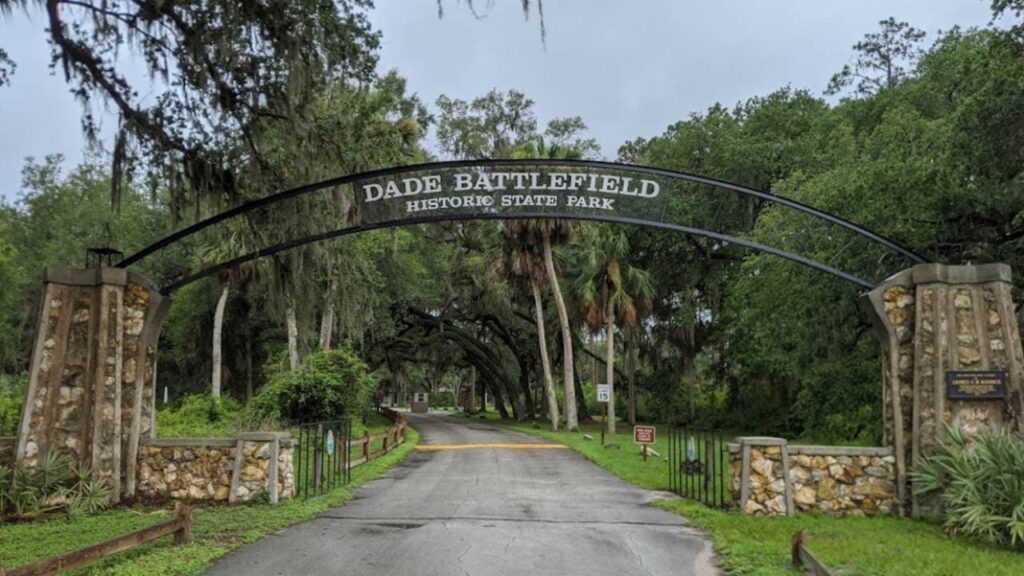 Dade Battlefield Historic State Park is not only a true historical site, it is also one of the famous state parks filled with activities.
With its rich black history, you will be fascinated by exploring the vast grounds of the park. The 1835 battle of the Second Seminole War began on the grounds of this state park. So, to commemorate the Seminole Indian war, you should pay a visit to this old state park in Bushnell, Florida.
5. Two Egg
Even if the Two Egg name sounds a bit weird, the place itself is an incredible historical site in Jackson County. This small city is located only an hour's drive from Tallahassee.
This site goes back to the "Great Depression". The name came from the story of the residents trading eggs for necessities from a nearby local store. Surprisingly, this city has no tax payments, services because it does not have a government.
6. Barrancas National Cemetery
Barrancas National Cemetery is one of the burial grounds of sailors. As Pensacola has a history of military instances which dates back to the 1800s in this burial ground, over 36000 military veterans were buried.
Many Medals of Honor recipients also rest on these grounds. Although the old graves give a sense of eerie in the air, you can visit to feel the sacrifices of so many unknown named people.
You might also like to visit these amazing places to visit in Florida.
7. Tarpon Springs
To visit Greece within Florida, you can visit Tarpon Springs. It is a small town which is said to have many Greeks residing over decades. Because of the sponge docks, this small town is famous.
The variety of baths and other products are always on sale, and you can visit the down-home restaurants to enjoy a delicious meal. There is also a museum and a few monuments nearby to visit easily.
8. National Naval Aviation Museum
As mentioned before, Pensacola has a great military history. So, it is almost obvious that the National Naval Aviation Museum is one of the main attractions of the city. It is also the world's largest naval aviation museum.
There are over 150 restored airplanes exhibited by the US military. One of the historic ones is the NC-4. It was the first plane that was recorded to cross the Atlantic by air.
9. John Gorrie Museum State Park
Dating back to the early 1800s, John Gorrie Museum State Park is one of the most iconic historical sites in Apalachicola, Florida. It is named after John Gorrie who was a young doctor and the inventor of air conditioners.
Yes, the cool breeze you enjoy indoors is the invention of this doctor who created the machine in 1851. You can find the replica on display when you visit the park. So, do visit the park to show the gratefulness of his adopted invention to modern civilization.
10. Kingsley Plantation
One of the highly rated historic sites on different websites is none other than Kingsley Plantation. This charming historic place is the last still standing plantation in Florida.
It is also one of the oldest residential homes in Jacksonville, Florida. Tours are arranged weekly so that the visitors can see the slave quarters and other evidential elements of the history of Florida.
11. Basilica of the National Shrine of Mary
Basilica of the National Shrine of Mary has become a tourist capital not only in the US, but also in the world. The modern day testament is that this area is a 2000 seated church visited by thousands of visitors yearly.
In the 1970s, an Orlando priest raised funds to build this church. Presently, it is not just a place to worship, but it has also become a famous tourist spot.
12. Yulee Sugar Mill Ruins Historic State Park
Dating back to American Civil War times, Yulee Sugar Mill Ruins Historic State Park was a sugarcane plantation. It was the prime ground to supply sugar products to huge southern troops.
David Yulee, who was the owner, built this 5000 acre site. The state park's name is kept based on the original owner of the lands.
13. Fort Jefferson-Dry Tortugas National Park
Looking for a remote historical site in Florida, Fort Jefferson-Dry Tortugas National Park is the right one for you. You can access this place only by boat or seaplane.
This park is a long abandoned fort and has a fascinating history near Key West. It took over 30 years to finish building this park. Due to its remote and iconic location, it is well known as the "Guardian of the Gulf."
14. The National Armed Services & Law Enforcement Memorial Museum (NASLEMM)
Visiting historical sites with children is an unforgettable experience. To ensure both adults and children can enjoy, you can visit The National Armed Services & Law Enforcement Memorial Museum.
It has an 1862 replica of a Gatling gun. Other displays are cane guns, electric chair, seldom seen weapons and more things that will spike your curiosity about the past.
15. Marjorie Kinnan Rawlins State Park
Well known as an old Florida home and farm dating back to the 1930s, Marjorie Kinnan Rawlins State Park is an amazing site. This place was home to the writer who won the Pulitzer Prize, for writing "The Yearling".
Weather you are a fan or not, you will enjoy exploring the grounds of this park in Cross Creek, Florida.
16. Kennedy Space Center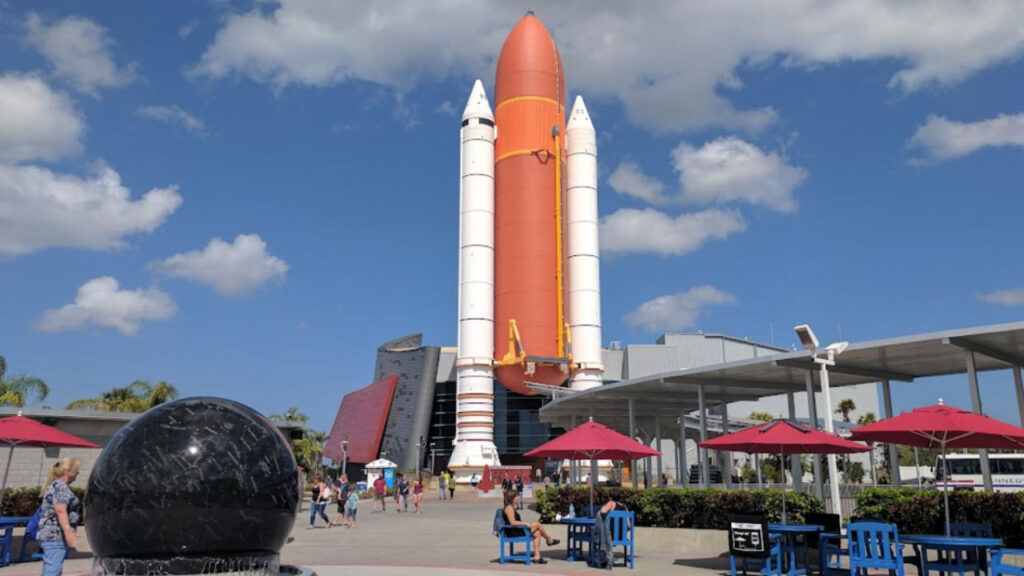 You may obtain a sense of how it feels to be an astronaut by visiting the Kennedy Space Center, a truly unique encounter. You'll be immersed in US space history in Canaveral National Seashore for a whole day, situated on the Atlantic Coast and only a few miles from the dusty shores.
The only option to explore further than the Visitor Complex without spending an additional trip is to take the Kennedy Space Center 90-minute bus ride.
17. Southernmost Point of the Continental US
The Southernmost Point in the United States is marked with a stove-like structure at Key West, a major and famous landmark in Florida. It's the reason why Key West is so popular. Although it is painted to seem like a buoy, this monument is simply a very big section of a concrete storm drain.
18. Mallory Square
With its eateries, street entertainers, and monthly Sunset Festival, Mallory Square is the ideal gathering area where the excitement begins.
This historic oceanfront venue brings together the best of Key West in one convenient location. Key West's accessible sculpture park, which gives homage to prominent citizens, attracts tourists throughout the day. 
Florida's impressive history is not only explored by the inhabitants of the state but also by visitors from around the world. With this list of historical sites in Florida, you can aim to visit more than one to discover and explore the fascinating insights of Florida's history.