Law is among the most sought-after bachelor's degrees by students from all over the globe. In the United States, many students strive every year to get into companies after they graduate. Having a professional qualification enables you to have greater job stability and a greater income than others who do not have a professional certification. Everything else is up to you. Today, I am going to discuss some of the best law firms in Arizona.
1. Quarles & Brady LLP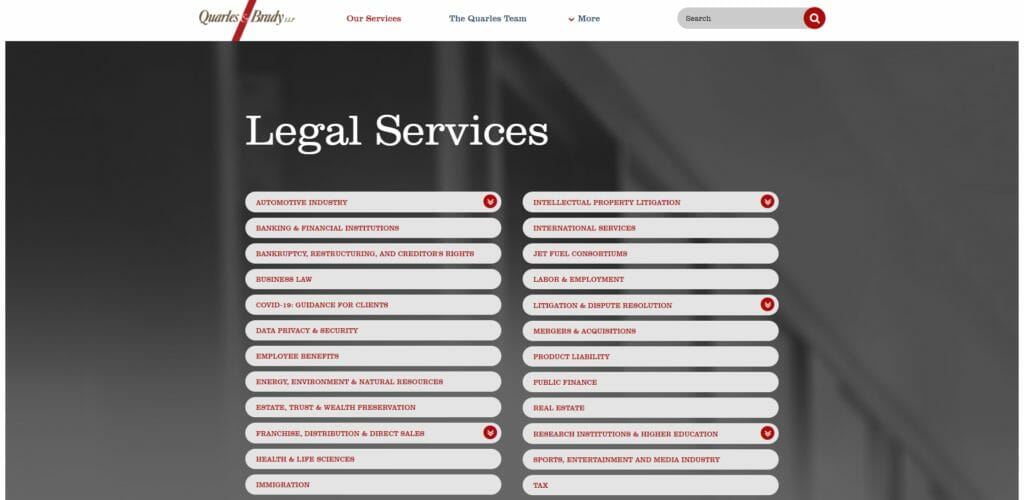 Quarles & Brady LLP is one of the best law firms in Arizona. It was established in 1892. This law firm has delivered quality legal services to different industries on a national stage for 125 years. They strive to learn their client's business for a better look through their eyes. It has 250 – 999 employees to serve its clients.
They give counseling and try to invest in their client's businesses, provide a true partnership, and partner with the clients to gain their highest business goal. This dedication makes Quarles & Brady different from other law firms. It has full experience working with various industries.
Provided services:
Banking and financial institutions
Bankruptcy
Restructuring
Creditor's rights
2. Hallam Law Group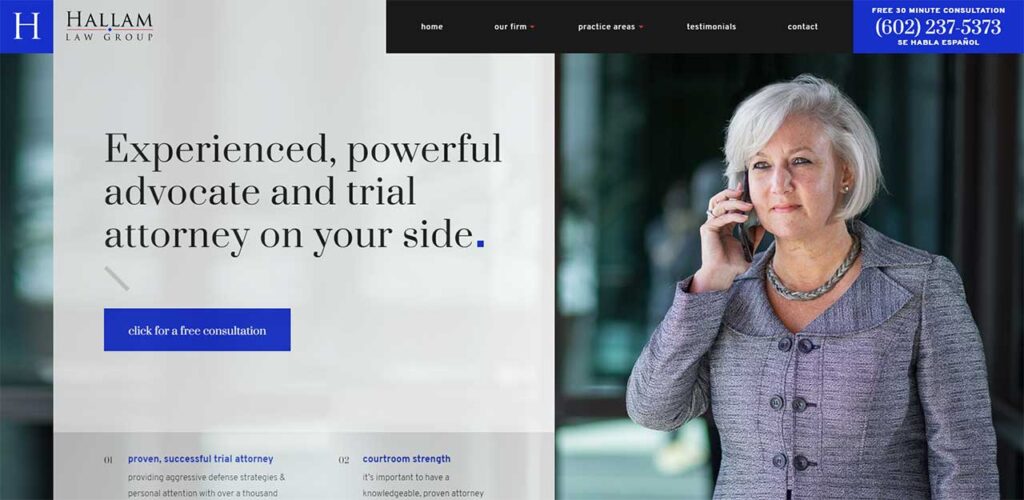 If you have been wrongfully facing criminal charges or convicted of a crime, then you can seek help from Hallam Law Group, one of the best law firms in Arizona for criminal defense attorneys. This law has comprised of 2-9 employees.
With a remarkable history of working in criminal courtrooms overall in Arizona, It has expertise as a felony trial law firm with a distinguished record of working in criminal courtrooms throughout Arizona. It offers quality legal counsel in felony, robbery, violence, sexual abuse, etc. Their experienced attorneys provide a free consultation.
Provided services:
Criminal Defense Attorney
DUI Defense
Drug Crime
Sexual Assault Charges
3. The Cavanagh Law Firm
Established in 1999, the Cavanagh Law Firm started its journey with dedication, hard work, integrity, quality, and excellent client service. It has a total of employees of 50 – 249, and its hourly rate is $100 – $149/hr.
The Cavanagh Law Firm is dedicated to excellence in 45 practice areas, including commercial sectors to civil. It has a wealth of experience in these sectors.
Provided services:
Corporate Law
Bankruptcy
Technology and Intellectual Property
Corporate
Criminal
Family Law
You can also get to know more about the banks within Arizona state.
4. Law Offices of David A. Black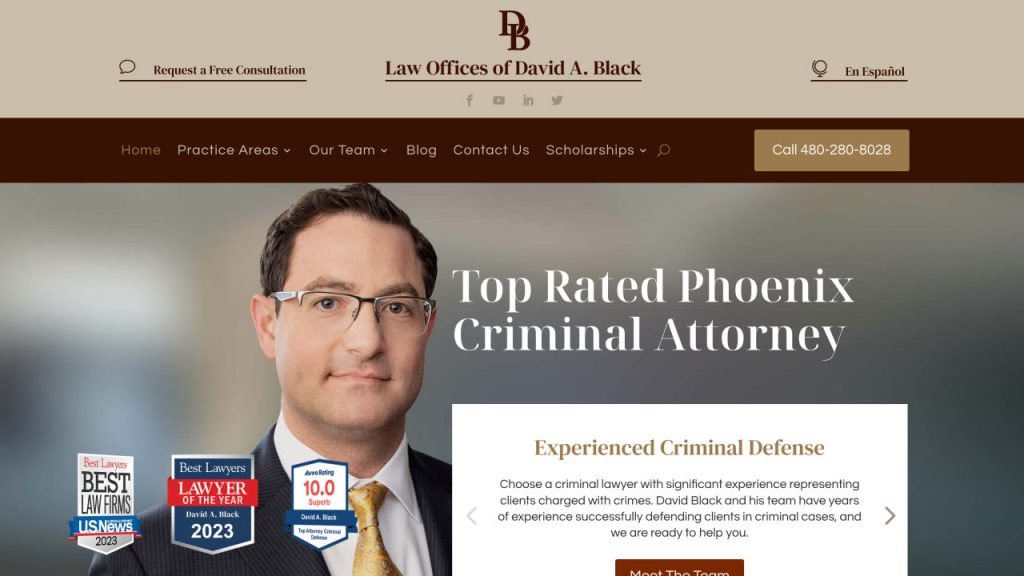 Suppose you face a criminal charge in Phoenix, Arizona, either it is a wrongly doing crime or a serious misdeed. In that case, you need the help of a skilled and professional criminal defense attorney at your side. The Law Offices of David A. Black come as a savior for you! It will assist you in untangling your knots.
With 10-49 experienced employees, the Law Offices of David A. Black is one of the top-rated and best law firms in Arizona. It deals with a wide variant of offenses such as DUI, drug crimes, domestic violence, assault, aggravated assault, homicide, and many more.
It has successfully represented attorneys, professional athletes, teachers, doctors, law enforcement personnel, and so on. No one can go beyond caught up in the criminal justice system.
Provided services:
Criminal Law
Domestic violence
Drug crimes
DUI
5. Rose Law Group PC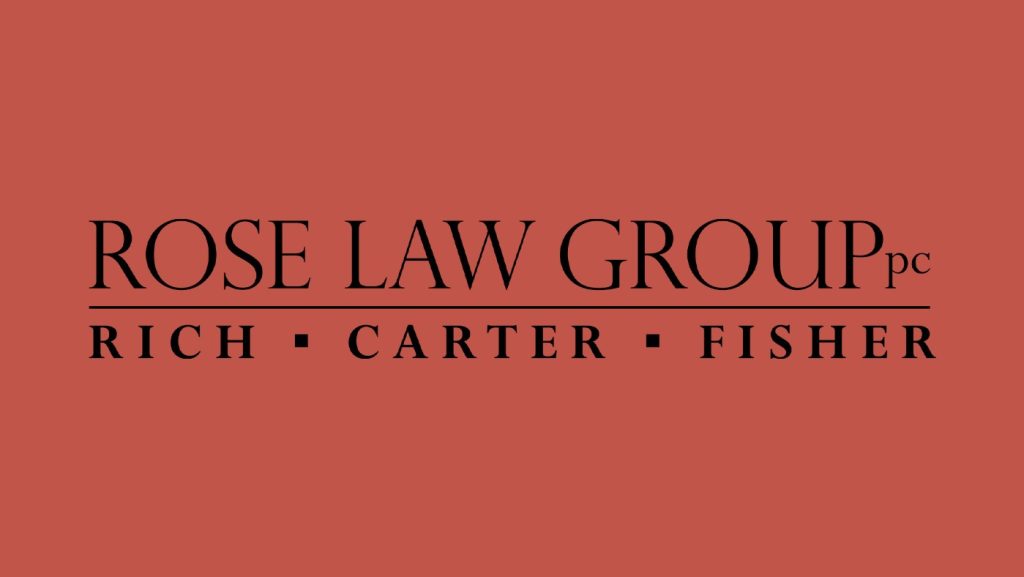 Rose Law Group PC is a full-service real estate and business law firm established in 2000. All over, 10-49 employees work in this firm. This firm practices renewable energy, lobbying, zoning, land use, employment law, family law, water law, ADA compliance, infrastructure finance, school law, business litigation, etc.
It also works with cyber-defamation, cyber-privacy, asset protection, private litigation, class actions, drone law, cannabis law, intellectual property, estate planning, and DUI's.
Provided services:
Corporate law
Bankruptcy
Technology and intellectual property
Corporate
Criminal
Family law
6. Collins & Collins, LLP
Their top-notch experience and robust commitment for over 30 years have made them an excellent law firm in Arizona. This law will work for your needs and goals and represent you fairly.
Provided services:
Divorce
Family
Bankruptcy
Probate law
These are the richest person in Arizona.
7. Nicole Pavlik Law Firm
The Nicole Pavlik law firm was founded in 2013. It works as a top-rated business planning law firm in Arizona. Around 2-9 employees are working in this firm.
Provided services:
Business law
Corporate law
8. Gary Phillips Accident Law Professionals, PLLC
This law firm has one of the best and experienced personal injury lawyers to work for you. Gary Phillips is one of the Valley's most well-known personalities in the field of personal injury litigation, and he handles each case from start to finish. Having more than years of expertise as a past founding member of Phillips & Lyon and his company of specialists with a combined total of more than 180 years of professional experience, the company can provide consistent, proven outcomes that you can rely on. Its customers benefit from its passion, commitment, and exceptional service offerings.
Provided services:
9. ASAP Serve
Established in 2010, this law firm works to deliver top-notch services at an affordable price. It provides fast and accurate service of the legal process.
Provided services:
Process serving companies
Legal process server
Court process server
Legal courier service
10. Orent Law Offices, PLC
It is one of the best criminal defense firms in Arizona. Owner Craig Orent of Orent Law Offices is a Licensed Criminal Law Expert with more than three decades of expertise in criminal defense. He is also a part of the National Association of Criminal Defense Lawyers. He has dealt with hundreds of criminal cases, assisting clients in obtaining the best possible outcomes for their cases. With 30 years of solid experience, it deals with domestic crimes, drug crimes, sex crimes, etc.
Provided services:
Criminal defense
Domestic violence
11. Burch & Cracchiolo, P.A.
Headquartered in Phoenix, Arizona, Burch & Cracchiolo serves corporate, governmental and individual clients throughout the Southwest and across the country. Over the course of 52 years in business, our team has developed a deep knowledge of law in Arizona and a respected reputation for being problem solvers at heart.
12. Blake Law Firm
Phoenix, Arizona-based Blake Law Company is a plaintiffs' personal injury law firm. Our wide range of legal services includes defending victims in cases involving car and truck accidents, drunk driving accidents, wrongful death claims, uninsured or underinsured motorist claims, motorcycle accidents, pedestrian accidents, catastrophic injuries, dog bites, bicycle accidents, premises liability or slip and fall accidents, as well as other types of accidents.
Studying law provides you with the legal expertise and certification you need to eventually make that major shift and a substantial sum of money, for which I am not surprised that you are interested in pursuing a legal degree. I hope you find this article to be of use in your search for information!