There are a lot of beautiful cities and towns in Arizona, but a lot of them also have a bad reputation for safety. Native American reserves, scorching temperatures, and spectacular natural beauty are just a few of the things for which the American Southwest is famous. As a result, numerous visitors come to explore the area. In particular, Arizona is a popular destination for A-listers seeking relaxation at a five-star spa or resort.
Arizona, however, is a state that may surprise you with either fantastic or dreadful regions. Sometimes it seems like every option is either extreme.
Most of the violence in Arizona, according to locals, happens in the areas closest to the border with Mexico. The opioid epidemic is a more significant problem for most areas. A high rate of drug abuse in Arizona has contributed to recent increases in both crime and drug-related mortality. But before jumping to any conclusion, let's take a look at some of the most dangerous cities in Arizona.
1. Tolleson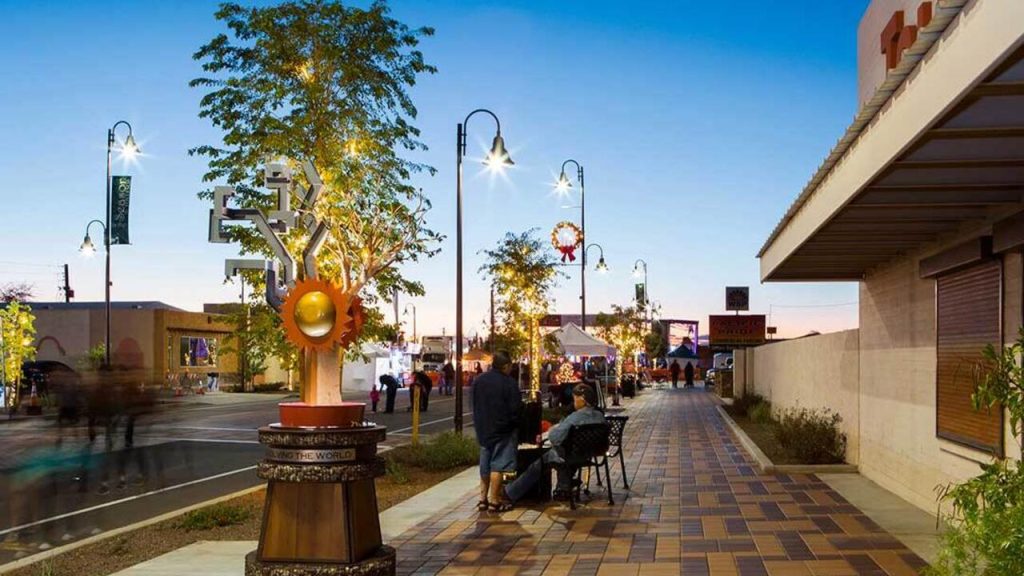 Tolleson exudes such a strong Southwestern character that it's hard to deny the city's obvious desert allure. This rural community may be picturesque, but it is certainly not secure. It is the most dangerous city in Arizona. Around one in ten-and-a-half residents of the city have experienced some form of property crime.
Property crimes are currently around 318 percent above the national average, while violent crime is "only" 119 percent above the average. However, while grand larceny is one of the most frequently reported crimes, arson, vehicle theft, and burglary are all at higher than average rates in this area as well.
Combined with the city's over 6% unemployment rate and poverty rate of 1 in 4.3 residents, these two factors likely contribute to Tolleson's high rate of property crime.
2. Globe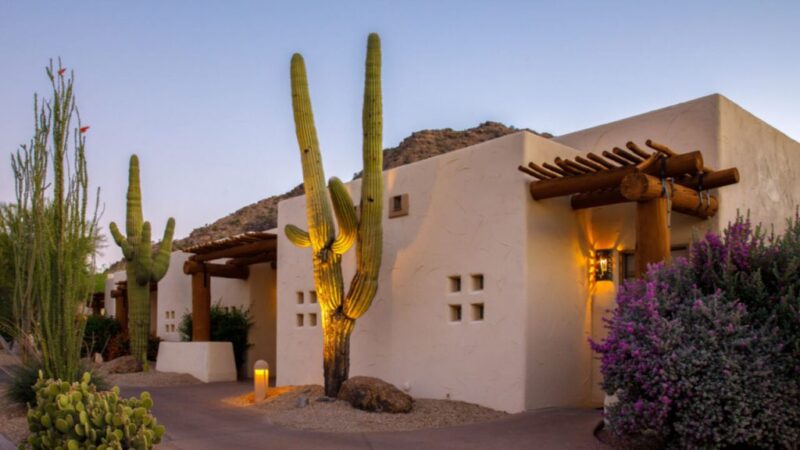 For a number of years running, Globe has ranked among the most dangerous cities in Arizona. Actually, the city's crime rate has been on the rise since 2017.
Total crime is 269 percent higher than the national average after adjustments are made, and violent crime is 463 percent higher than average. Globe has more murders and assaults than any other city in Arizona once you account for demographic differences. That's just not stylish.
FBI data shows that 8,311 crimes have been reported in Globe. Murder, rape, assault, car theft, and other property crimes were among those listed.
One in eleven people who move to this area will become a victim of violent crime. Afraid of being assaulted? You need to be. The odds of becoming a victim of violent crime are similar to those in the rest of the country, at 1 in 47.
3. Holbrook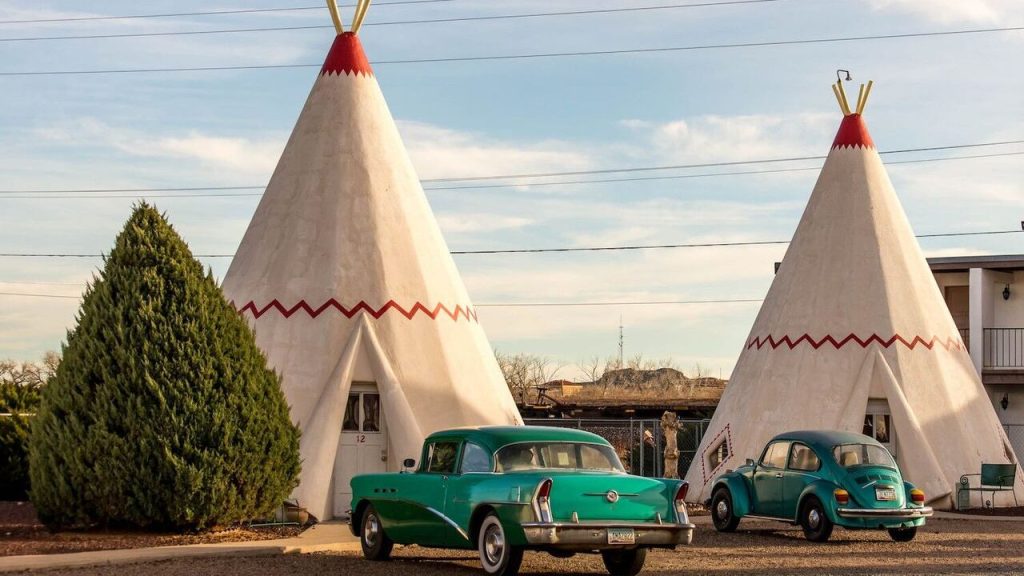 There were 117 break-ins reported throughout all of 2017 in Holbrook. It's not a huge number, but when you consider that there are only 5,011 people in town, it becomes a serious problem. It is the third most dangerous city in Arizona.
As the gateway to Petrified Forest National Park, the town sees an influx of tourists totaling in the millions every year. The town's pride in its roadside Americana appeal belies its horrendous crime rates, so savvy tourists will keep their eyes peeled.
The total number of crimes reported in 2020-2021 was 7,120. There was a wide variety of violent and property crimes among these. There were 765 reported violent crimes and 6,355 property crimes among these numbers.
Check out these major prisons in Arizona.
4. Winslow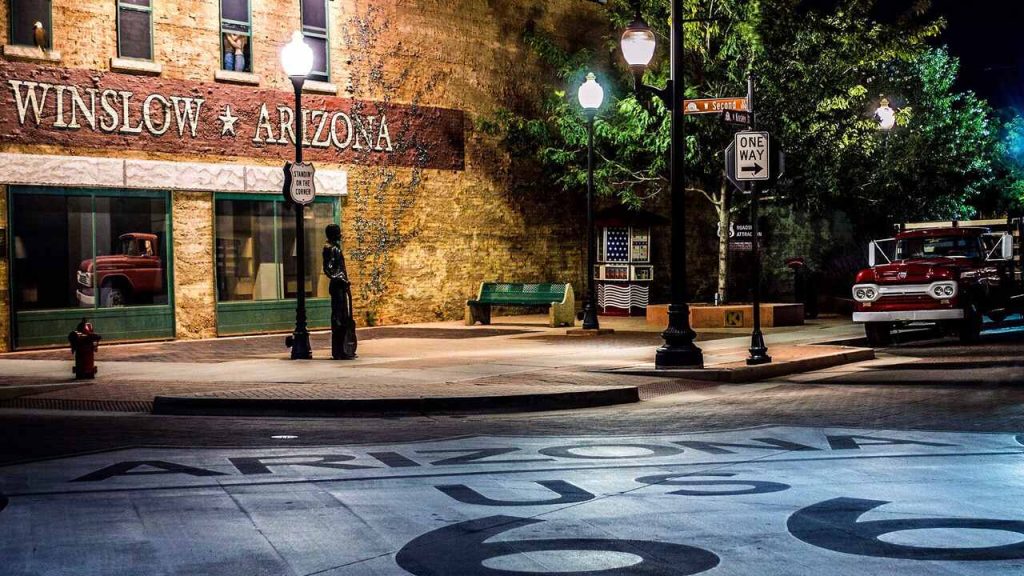 Winslow is one of the gorgeous cities on this list, and its Old West atmosphere makes it a popular tourist destination. This city off of Route 66 is starting to see a reduction in its pervasive crime problem, but it is not yet a safe place to live. It is the fifth most dangerous city in Arizona on my list.
There is a 133 percent spike in violent crime compared to the rest of the country. When compared to both the state and national averages, the assault rate in this area is roughly 2.5 times higher. They also have an abnormally high murder rate for a city of its size. So maybe you shouldn't go out for a stroll late at night.
The breakdown of the total crime rate is as follows: 1,151 violent crimes and 3,710 property crimes. Though seemingly small, these figures reveal an alarmingly high crime rate in a city of 9,539 people.
5. Page
Page is a popular tourist destination in Arizona due to its proximity to numerous stunning natural attractions. The abundance of national parks in the area has earned it a reputation as a paradise for ecotourists. It's a pretty dangerous place to call home, unfortunately.
You have a 1 in 95 chance of being assaulted on the street, putting you in the top three most dangerous cities in Arizona. The cloud does have a silver lining. While the crime rate in Page is still fairly high, it has been falling at an alarming rate in recent years.
The crime rate has dropped by 8 percent annually. The rapid response time of the police has been credited by locals, as has the department's increased presence in the classroom. There is still a 174 percent increase in violent crime.
With a population of 7,532, Page has had 4,824 crimes reported against its residents. On a per-person basis, there were 1.28 violent crimes and 3.53 property crimes.
6. Tucson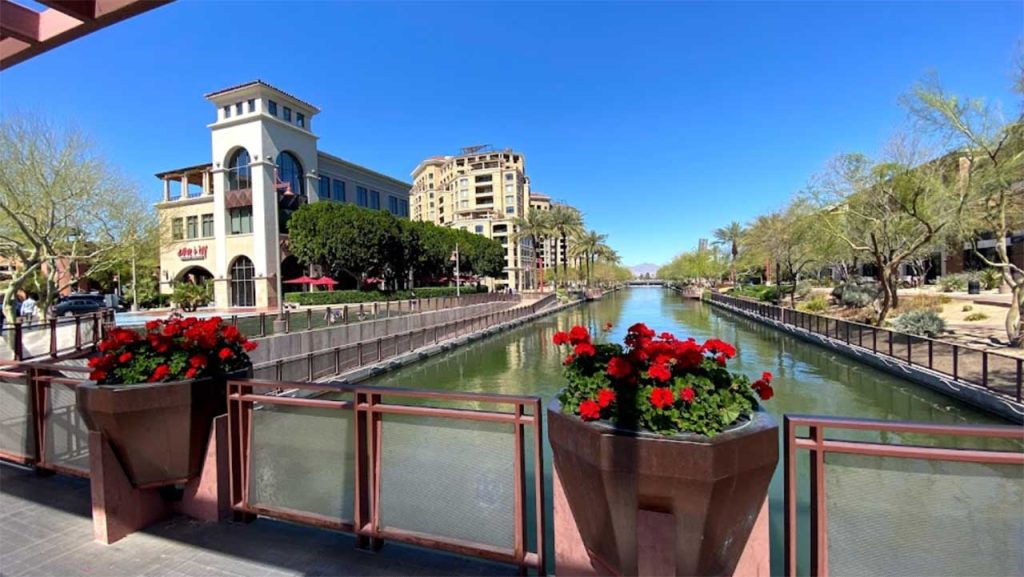 Crime rates that are more than twice the national average start to appear at this point in our ranking. Take Tucson, where the overall crime rate is 121% higher than the national average.
Your chances of being physically assaulted are nearly double the national average because the violent crime rate is 94% higher than average. Even taking into account the city's massive population, this is impressive.
A resident of Tucson has a 1 in 18 chance of becoming a victim of crime. Even though there has been a 6 percent annual drop in crime, the city still has a way to go before residents feel comfortable calling it safe. You can ask any local law enforcement official, and they will all agree that their work is never finished.
There were 3,843 reports of violent crime and 19,931 reports of property crime in the entire population. There are 527,586 people in this city.
Check out these Infamous Serial Killers in Arizona.
7. Tempe
As far as crime is concerned, Tempe has been engaged in several wars. Crime against property in the city has been steadily declining in recent years. As unfortunate as it may be, gang activity has increased dramatically in recent years. Because of this, it landed at number six on our list and received plenty of criticism from neighborhood residents.
As in the other cities we've looked at so far, the rate of assaults in Tempe is lower than the national average. Violent crimes such as robbery and rape, however, have significantly higher ratings. Keep an eye on your drink and don't wander around the city late at night if you're a woman exploring Tempe's club scene.
There were 1,100 violent offenses and 7,124 burglaries out of the total 8,224. By this measure, the crime rate is still relatively high, though not as bad as in some other Arizona cities.
8. Kingman
Some of Arizona's most dangerous areas aren't particularly hostile on their own, but are rather small and have high crime rates. However, theft is reported at a rate 77% higher than the national average, suggesting that property crime is a serious issue in this area.
Kingman has a population of around 36,000, and fewer than 15% of adults there have earned a 4-year college degree. Inferring that educational institutions may have contributed to this tragic result. However, crime has decreased by a remarkable 21% in the last year alone.
Property crimes also greatly outnumber violent ones. In total, there were 396 cases of violence and 3,528 cases of property crime. There were 28,586 people in the area at the time.
9. Phoenix
Phoenix, the state capital, has one of the highest crime rates in the country based on actual numbers from within the city limits. Phoenix, Arizona is one of the most dangerous cities in the United States because of its high rate of violent crime rather than property crime. It's roughly twice the rate of the whole country!
Although there are many pleasant residential areas to select from, this city also has a seedy underbelly. It's no secret that Phoenix is one of the most dangerous cities in the country for women due to its disproportionately high rape and assault rates.
The FBI reports that there have been 64,735 crimes reported. It may not seem like a big deal in comparison to a city of 1.555.324, but that's a lot of criminal activity!
10. Show Low
A town with a name like Show Low has to be one of the more peculiar places in all of Arizona. This city embodies apparent contradictions. For one thing, there was a 35% year-over-year increase in violent crime. As the third most dangerous city in the state, this means that the odds of becoming a victim are one in eighty-five. However, property crimes are far lower than they should be.
Despite these concerns, the crime rate in this city is not as high as it could be. People in this city generally believe that the decline in educational quality is to blame for the increase in crime. However, more information is needed to understand the full scope of the problem.
11. Coolidge
Even by Arizona standards, the city of Coolidge has a pretty high crime rate. This is even more unacceptable when compared to standards in the United States. The climate also makes it vulnerable to haboobs and sudden flooding. A positive development is that Nikola Motor Company has decided to construct a 389-acre factory in the area.
There were 603 reports of violence and 2,651 reports of property crimes out of a total of 3,254. Despite the low overall numbers, keep in mind that this is a region with a higher crime rate.
12. Glendale
All things considered, Glendale isn't a terrible place to call home. A majority of guests agree that the facilities are above average. However, the quality of education is low and crime has increased dramatically. As a result, this has exacerbated the city's reputational problems within the region. Compared to the rest of the country, this area has a 76 percent higher overall crime rate. Yikes.
Armed robbery, which is roughly 50 percent higher than the Arizona average, stands out as the most notable crime in this area. Your odds of becoming a victim of any crime in the city limits are 1 in 23, and your odds of becoming a victim of violent crime are 1 in 215. Apart from theft, burglary is the most pressing problem in this area.
Unfortunately, burglaries in Glendale have been on the rise recently. Many Arizonans, including those who previously felt completely safe in their communities, have since invested in home security systems and arm themselves.
13. Avra Valley
As a woman, you should avoid Avra Valley at all costs. Although men may be fine in the city, women have it much worse. Female poverty in the area is 21.5%, according to zippia.com.
In terms of crime, 2,923 incidents were reported during 2020-2021. With a population of 5,606, this indicates an extremely high rate of crime. Assaults, rapes, and thefts from vehicles and homes are all accounted for here as well. There were 522 cases of violence and 2,400 of property crime.
14. Snowflake
It may be diminutive, but "Snowflake" certainly packs a punch in its name. Possible stunning scenery. It also has one of the highest crime rates in the state of Arizona. The odds of becoming a victim of a property crime in this area are one in 23.2.
In 2020-2020, 1,753 crimes were reported in the area. It's a sizeable number, considering the town has only 5,643 residents. Murder and theft were among the many crimes committed. There were 636 violent crimes and 1,117 property crimes out of a total of 1,753 reported crimes.
15. Guadalupe
Most families in Guadalupe are struggling to make ends meet on an annual income of $32,298. While this is an increase of 13.4% year-over-year, the city's residents probably won't be popping the champagne just yet, as they are still nearly $20,000 below the national average.
The state has the fifth-highest unemployment rate and one of the highest crime rates in the country; residents have twice the national average risk of being a victim of violent crime.
There were 1,348 reported crimes in the 2020-2021 calendar year. There were 216 cases of violent crime and 1,132 cases of property crime. Theft and murder were both included in this category.
16. Surprise
Arizona's Maricopa County includes the city of Surprise. At the time of the 2020 census, there were 143,148 people living there, up from 30,848 in 2000 and 117,517 in 2010.

According to the Arizona Coalition for Military Families, Surprise is a "Arizona Veteran Supportive Employer and City" and works to respect and assist veterans.
17. Kingman
Kingman is a city in northwest Arizona that is located along Route 66. The Route 66 Museum, located inside the Powerhouse Visitors Center, honors the significance of the iconic route in American history. The Mohave Museum of History and Arts traces local history through murals, dioramas, and a library.
The Kingman Railroad Museum and Locomotive Park, which houses a 1928 steam engine, serve to preserve the city's history as a major railroad center during the 20th century.
If you're planning a trip to Arizona, it's helpful to be aware of which cities to avoid due to their high crime rates.