The Pacific coastline of California is home to more than 800 miles of beaches, providing tourists with a diverse range of opportunities for enjoyable vacations. There are beach resorts that are peaceful and secluded, as well as those that are lively and luxurious.
Whether you are planning to spend your holiday in Santa Monica or in Los Angeles, there is no shortage of beach resorts in the state of California.
So, pick out your best beachwear and make a list of the best beach resorts in California for your next summer vacation.
1. Four Seasons Resort The Biltmore Santa Barbara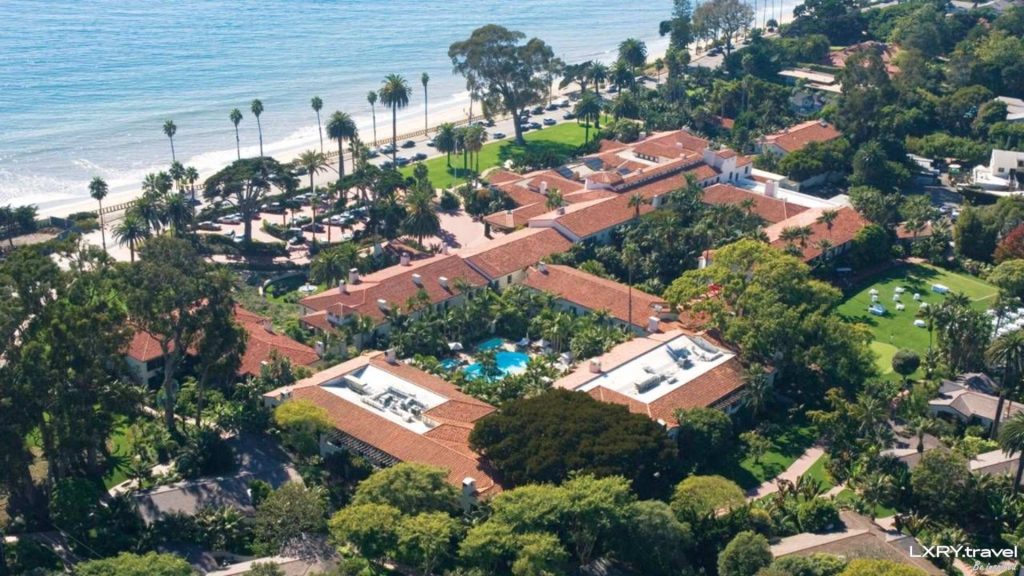 This lavish beachfront resort (it's across the street from the beach) sits on 22 acres of beautiful grounds in Santa Barbara. It's about 100 miles north of Los Angeles and offers every luxury amenity one could want. There are two main restaurants at the resort: Bella Vista, an organic, Italian option, and Tydes Restaurant, with a seafood menu. There's also a lobby lounge with an outdoor, ocean view terrace.
Rooms, suites, and individual bungalows are very luxurious with a California Mission-inspired style and design. The hotel has its own beach club, located across the street. Here, guests have additional dining options, a large seaside pool, and a private beach section with chairs, umbrellas, and daybeds.
2. Montage Laguna Beach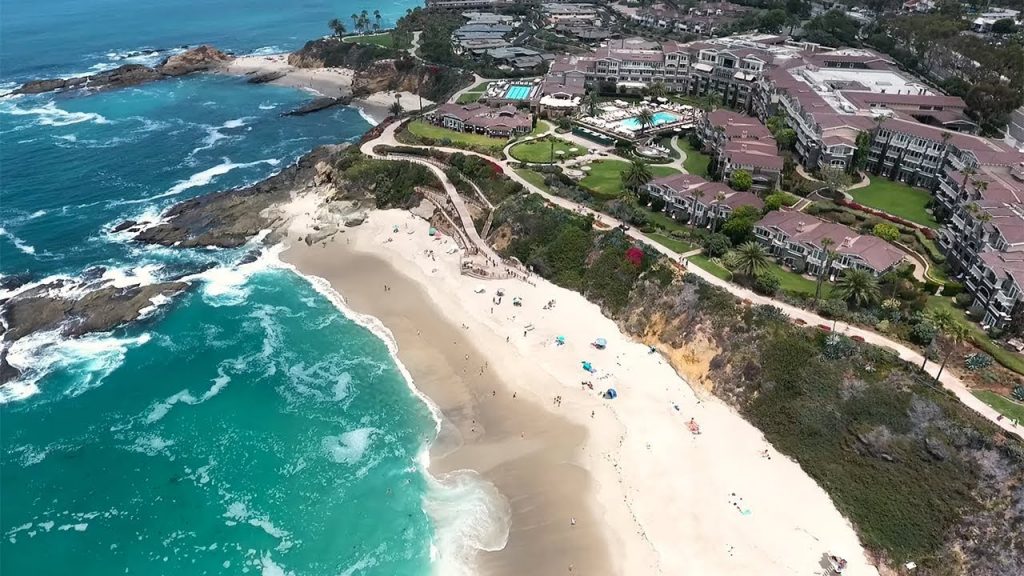 Every room at the gorgeous Montage Laguna Beach faces the sea. Overlooking the Pacific Ocean, the art-focused Montage Laguna Beach is a luxury property that has a wonderful locale atop a 50-foot bluff in posh Laguna Beach.
There are 248 spacious rooms and suites here, and every one of them faces the sea and comes bedecked with local artwork on the walls, as well as Feather top beds and marble baths. There are also options to stay in beautiful beach bungalows with similarly posh decor.
3. The Lodge at Pebble Beach
This historic hotel is one of the finest beachfront offerings in California, The Lodge at Pebble Bay is just beautiful.
Each room in this beautiful beach resort in California has a wood-burning fireplace and stunning ocean views. It's no wonder this is classed as one of the best resorts in California on the beach!
The spa at Pebble Beach is also world-renowned. With treatments incorporating native plants from the Peninsula, prepare to be pampered into oblivion at this oceanfront resort.
Visiting California this summer? Check out the best tourist attractions in California.
4. San Ysidro Ranch
This is our next pick for luxury beachfront hotels in California, and it's one of the best beach resorts in California if you're looking for that cozy vibe.
Located at the foot of the Santa Ynez Mountains, this wonderful beachfront resort in California dates all the way back to 1893! It's a California beach resort with history! Not only does this beach resort in California have a great degree of history, but it's seen several famous faces over the years.
When choosing California resorts on the beach, you'll always want to choose one with great style, and this resort in California, definitely ticks that box! With amazing private cottages and a breathtaking set of gardens, it's a slice of paradise that needs to be seen to be believed. It's an amazing choice for beach resorts in California.
5. The Resort at Pelican Hill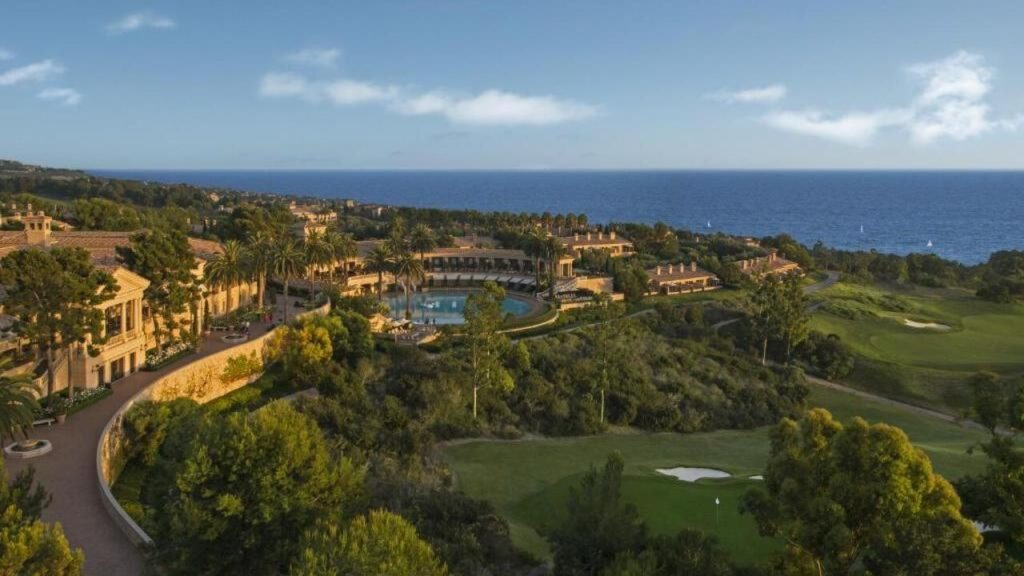 The Resort at Pelican Hill sits on the bluffs overlooking the sea in chic Newport Beach in Orange County. The luxury property sits on 504 acres and features beautiful rooms and suites, many of which come with ocean views, but on the downside it is quite a hike (or a short drive) to actually reach the beach at Crystal Cove State Park. That said, the hotel does offer a luxury van shuttle between the two, which operates hourly during daylight hours.
The beach here is lovely and there is even a small historic district with some restaurants and boutiques to explore. The hotel even provides guests with beach chairs and umbrellas.
6. Terranea Resort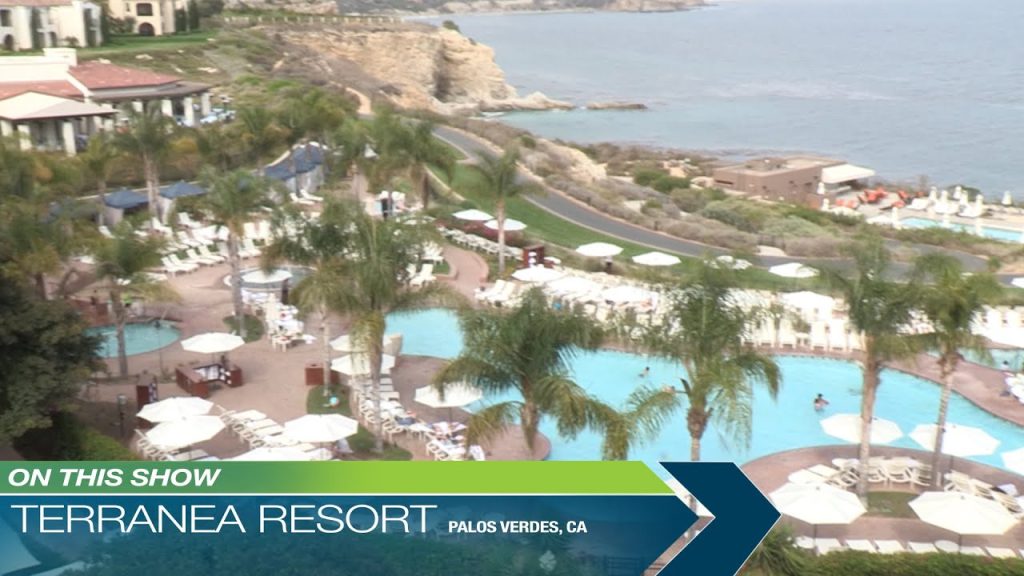 Sitting on 102 acres in Palos Verdes, about a 20-minute drive from Los Angeles, Terranea Resort is perched high on a cliff overlooking the sea. To reach the beach, guests must walk down a short flight of steps, which is well worth the climb up at the end, as once you get here, you have access to tidal pools, sea kayaking, and whale watching.
Back at the Mediterranean-inspired resort, the rooms and suites are elegant lux with private balconies. There are also one- and two-bedroom bungalows with full kitchens and indoor and outdoor fireplaces.
Take a look at these stunning ski resorts in California.
7. Monarch Beach Resort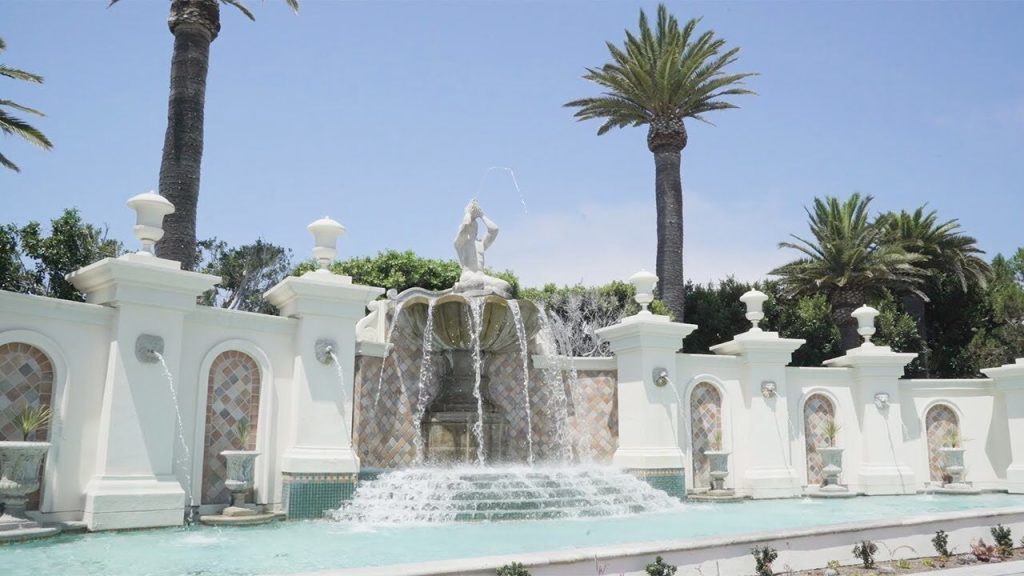 This luxury beach resort sits on a bluff overlooking the beautiful Pacific Ocean in Dana Point. The St. Regis property has its own golf course (with ocean views), along with a large spa. The luxurious rooms and suites all have private balconies or patios. There are rooms with views of the resort, rooms with pool views, and some with full ocean views. Some rooms on the ground level have patios and private fire pits. All the rooms and suites have spa-like marble bathrooms and 55-inch televisions.
There's a large, main pool and a smaller lap pool at the spa (for spa guests only). The beach is a five-minute walk down the hill, or there's a little golf cart shuttle every 15 minutes, back and forth. The resort has complimentary beach chairs and umbrellas, and cabanas and daybeds are also for rent.
8. Rosewood Miramar Resort
Next on this list of beach resorts in California, it's the amazing Rosewood Miramar resort. This is a beautiful pick for the best resorts in California on the beach! Located in sunny Santa Barbara, this luxury beachfront hotel in California is located on the stunning Miramar Beach. One of the most incredible beaches in the state, and an amazing choice for California beach resorts.
If you're coming on holiday to chill out, then this perfectly maintained West Coast resort is the ideal spot to do so; it oozes luxury and every little detail in this stunning hotel seems to be looked after and perfected. It's considered one of the best beach resorts in California! With lavish bedrooms and picture-perfect pools, it's the epitome of Californian paradise.
9. Oceana Santa Monica
This stylish and amazing hotel is located right on the right in Santa Monica. Here you would be so close to neighborhoods like Beverley Hills, but you also have the beach literally a minutes walk from the front door too.
Oceana is a winner from all angles. This is a beautiful choice for beach resorts in California, and considered one of the best beach hotels in California! This trendy but tranquil hotel in the heart of Santa Monica is a magnificent spot to Zen out. This is one of the most luxurious beachfront hotels in California, although it's also really affordable.
10. Hotel del Coronado
Another amazing choice for luxury beachfront hotels in California is Hotel del Coronado. If you're looking to stay on the oceanfront but don't want to be too far from the city of San Diego, then Hotel del Coronado is an amazing choice for beach resorts in California.
This beach resort in California is in itself so luxurious and eye-catching, you know from the second you arrive that it'll be a vacation to remember. Feeling worlds away from city life, this luxury resort is home to soft sands and castle-like turrets. Serving memorable food and boasting an amazing list of prior guests, it's absolutely one of San Diego's most luxurious spots.
11. The Ritz-Carlton
For a secluded luxury sleep, check into the Ritz-Carlton Baccarat, a 20-minute drive west of Santa Barbara. A favorite with celebrities, it is located on 79 acres that slope downwards to the beach. The decor has a Spanish Mediterranean flavor and makes good use of red tiles and a blue, gold, and white color scheme.
There are 350-plus rooms and suites, which are all comfortable and elegant in their decor with highlights like huge marble bathrooms featuring separate showers and deep soaking tubs, as well as Fretted towels and plush bathrobes. Accommodations are found in multiple two-story buildings scattered across the property, which is lushly landscaped.
12. Post Ranch Inn
Big Sur is home to some of the state's most luxurious accommodation, including the Post Ranch Inn.
Whilst this ranch isn't 'on the beach' it is 'on the ocean' – as you're right on that famous Big Sur cliff edge overlooking the crashing waves. A perfect choice for luxury beachfront hotels in California.
Though it's rooted in nature, you needn't slumber it when you come to visit this choice for the best California beach resorts. At Post Ranch Inn, you have your pick of luxurious private suites that offer unparalleled views of the sea. If you want to stay in bed and just watch the world go by, this is your best call on this list.
13. Monterey Plaza Hotel & Spa
The Monterey Plaza Hotel & Spa looks out over Monterey Bay and is just a block from the town's famed Cannery Row. It is also within easy walking distance of Fisherman's Wharf and the Monterey Bay Aquarium.
The rooms and suites are large, clean, and comfortable with elegant decor and modern amenities like flat-screen TVs and free Wi-Fi. The best suites come with Jacuzzi tubs and fireplaces along with ocean views, patios, and separate living spaces.
On-site amenities include a few different dining options – one restaurant does seafood on a lovely outdoor patio, another features lighter fare and regular live music. There is also access to the beach, a complimentary car service for in-town trips, loaner bikes, and a spa with a rooftop sundeck and workout room.
14. Terranea Resort
With incredible views of the Pacific, the Terranea Resort is certainly deserving of a spot on this list of luxury beachfront hotels in California. A 5-star beach resort in California that certainly lives up to its rating, you'll receive unparalleled service here whilst you indulge in amazing food and spa treatments galore.
Located just south of Los Angeles, this oasis offers a huge 582 guest rooms, and even has a private beach on property. It's an amazing choice for top beach resorts in California. This is one of my favorite luxury beachfront hotels in California, because of the sheer size and location of the resort!
15. Dolphin Bay Resort & Spa
This oceanfront resort is in the quaint beach town of Pismo Beach, almost exactly halfway between San Francisco and Los Angeles. It's a luxury boutique hotel with one- and two-bedroom apartment-like accommodations, along with a few larger penthouse units. Some units have full ocean views, some partial, some face the pool, but all units have private balconies.
The resort's restaurant, Lido at Dolphin Bay, serves fresh seafood and other locally sourced fare, with beautiful ocean views. The hotel has a compact yet full-service spa offering a range of treatments, and there's a heated, outdoor infinity pool and a whirlpool spa.
16. Casa del Mar
According to recent guests, Casa del Mar meshes a little art deco flair with Mediterranean styling – a mélange that has a beautiful effect. And compared to its sister property, the Cape Cod-esque Shutters on the Beach, this hotel affords a more upscale aesthetic.
17. Viceroy Santa Monica
Stylish," "intimate" and "swanky" are just some of the words recent guests used to describe this chic hotel, located just a few blocks northwest of Santa Monica Pier. Each of Viceroy Santa Monica's guest rooms and suites come equipped with Egyptian cotton linens, complimentary Wi-Fi access, a flat-screen TV, luxury bath products and a fully stocked private bar.
So, if you are looking for the ideal beach resorts in California in which to spend some time unwinding and recharging your batteries, then hopefully the following list of excellent California beach resorts may provide you with some suggestions.