If you are a kind of person who is passionate and believes in developing the health of individuals and several societies, then there are different career elevation options available in the range of nursing in Alaska.
For an in-depth understanding, I have listed top nursing schools in Alaska that may be required besides your research.
1. University of Alaska, Anchorage
Call: +19074747034 – Visit Website – View on Map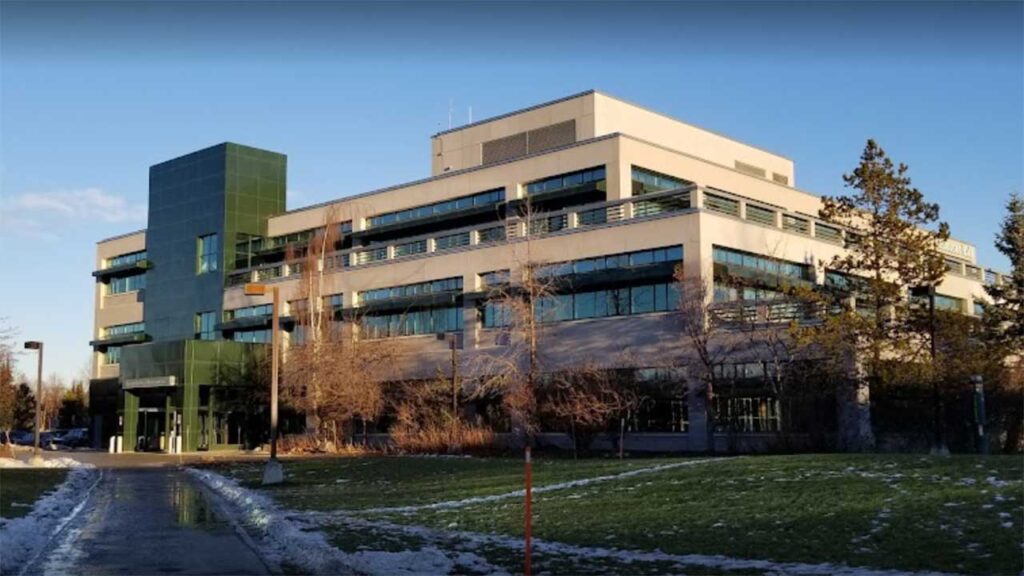 The University of Alaska in Anchorage is a state-owned institute that operates around 18,000 students in a comprehensive, peaceful campus surrounding nature. It is the best nursing school in Alaska, and the Nursing school here is one of the top certified programs, which offers Bachelor's, Master's, and Doctoral level programs. The institute also provides an Associate Degree in Applied Science to students who achieve an online RN-BSN later within the University of Alaska.
In-State tuition fee: $7,053
Out-of-State tuition fee: $21,180
2. Charter College, Anchorage
Call: +19073521000 – Visit Website – View on Map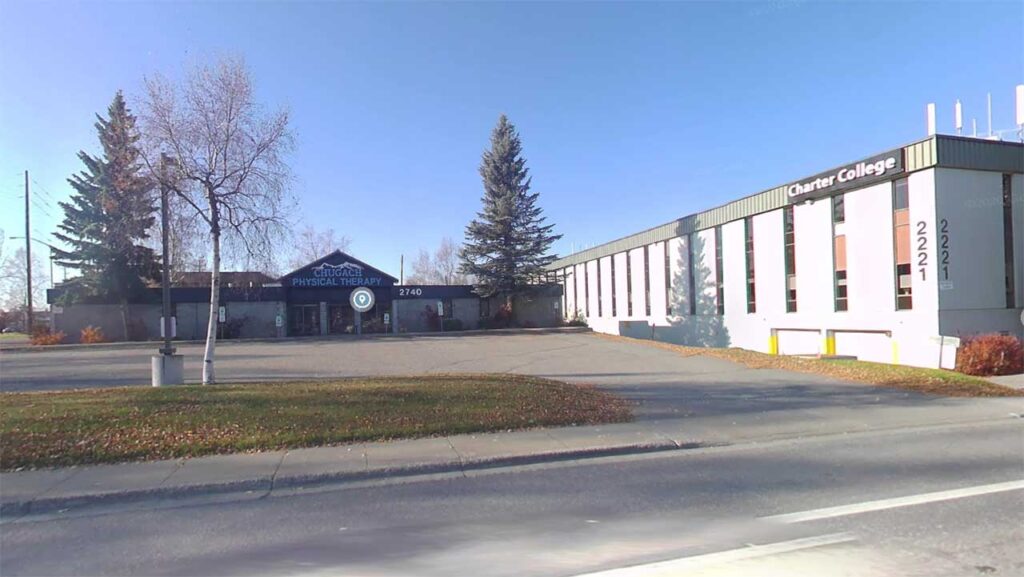 Charter College is the second top nursing school in Anchorage as well as on my list. Charter College provides an Associate Nursing degree in Applied Science, primarily a 19-month program that serves the conditions for the NCLEX. The college also offers the RN-BSN program that links online education with physical clinical hours. Students can finish this after becoming RN.
In-state tuition fee: $18,161
Out-of-state tuition fee: $18,161
3. Alaska Pacific University, Anchorage
Call: +18002527528 – Visit Website – View on Map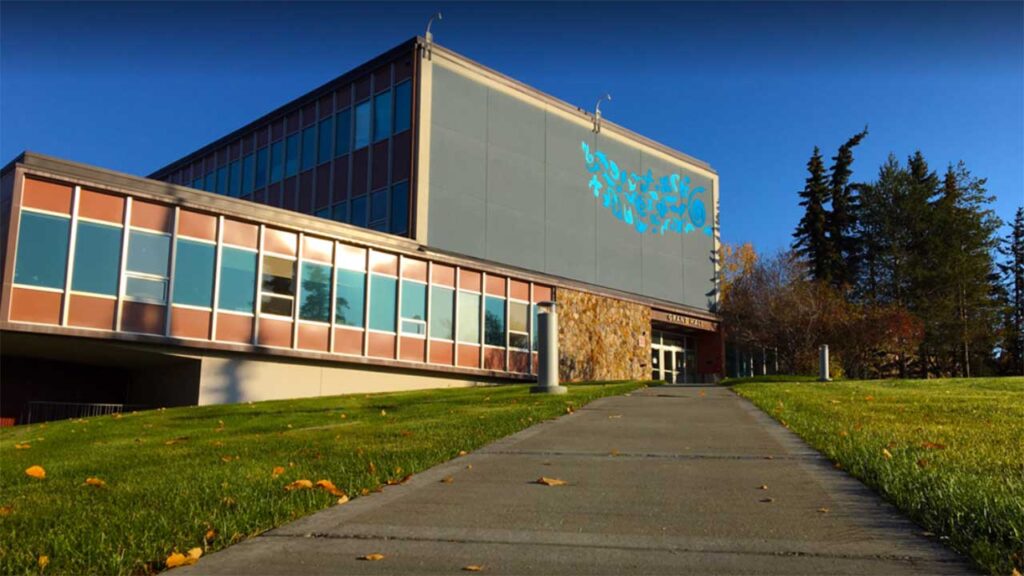 Founded in 1959., Alaska Pacific University is a separate institution that runs a student population of 337. Built on a 170-acres campus, the institution offers an Associate Degree in Nursing to provide the community and neglected peoples holistic nursing care and create a mutual understanding between people across Alaska. If you want to be an innovative nurse representing the true worth achieved in Alaska, this program might be the right choice for you.
In-state tuition and Out-of-state tuition fee: $20,760
If you do love cooking, then have a look of these culinary schools in Alaska.
4. Ilisagvik University, Barrow
Call: +19078523333 – Visit Website – View on Map
Ilisagvik University is a public research university in the city of Barrow, Alaska. There are 48 students enrolled at this tiny institution in a rural environment. Ilisagvik has a 100% enrolment rate, which is the highest in the country. Ilisagvik has a 29 percent retention rate for its undergraduate students. Ilisagvik College provides bachelor's and master's degrees in nursing. The total number of students enrolled in all degrees, including nursing programs, is 335.
In-state tuition and Out-of-state tuition fee: $4,300
5. University of Alaska Southeast, Juneau
Call: +19077966100 – Visit Website – View on Map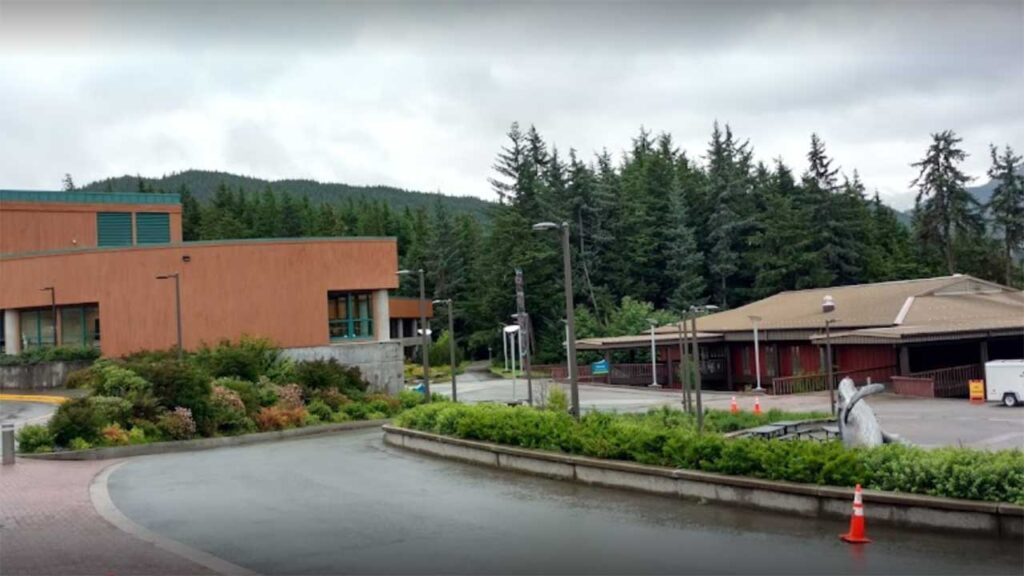 UAS is part of the regional University of Alaska Network and is located in a rural area in Juneau. Juneau's three state universities merged in 1987. The university provides certificate, undergraduate, and master's level degree programs. It has two satellite campuses in Ketchikan and Sitka, as well as a campus in Juneau.
An individual prepares for one of the leading UAS nursing programs (RN). With the University of Alaska Anchorage's Associate of Applied Science (AAS) in Nursing. Pre-nursing certificate programs and brief Certified Nurse Assisting programs are available for those interested in nursing. The Alaska Board of Nursing has authorized the UAA's two-year associate track.
In-state tuition fee: $6,960
Out-of-state tuition fee: $21,096
6. Alaska Vocational Technical Center, Seward
Call: +18004785389 Visit Website – View on Map
The Alaska Institute of Technology has campuses in Seward and Anchorage. AVTEC is an Alaska state government program to provide technical education to the public.
AVTEC has two campuses: Seward and Anchorage's Allied Health Center. Only the Anchorage Area Training site offers nursing/allied healthcare facilities. The allied department of health provides three entry-level nursing tracks. There is the nursing assistant course and the certified practical nursing degree. The CNA Reciprocity Program is intended for CNAs from other states who want to practice in Alaska.
In-state tuition fee: $3,490
Out-of-state tuition fee: $4,413
7. Capella University
More than 15,000 students have successfully completed their nursing education at Capella. Over ninety percent of nursing students who enroll at Capella University in order to get their nursing degree select FlexPath, a curriculum that gives them the freedom to go at their own speed and determine their own due dates. You can graduate from your RN-to-BSN program in nine months and for less than $10,000 if you enroll in FlexPath. The price is determined not only by the pace of study but also by the transfer credits earned.
8. Purdue University
At Purdue Global, discover a faster, more affordable way to earn your nursing degree. Purdue Global is committed to keeping your tuition costs as low as possible and helping you find the most efficient path to your degree.
9. Walden University
The online nursing programs offered by Walden University are held to stringent standards for academic excellence and integrity, and all of the faculty members in the School of Nursing hold doctoral degrees. You have the ability to select a route toward earning your bachelor's degree in nursing that makes sense for your hectic and unpredictable schedule because there are various ways to get your degree.
10. Grand Canyon University
The RN to BSN curriculum at GCU is designed to accommodate the requirements of the RN adult learner and to make the most of the capabilities that are currently possessed by the working RN. You can achieve a Bachelor of Science in Nursing in as little as a year if you transfer up to 90 credits.
Online classes offered by GCU give you the flexibility to study whenever it is most convenient for you, while still enabling you to maintain meaningful relationships with both your classmates and your teachers through online discussion forums.
Nursing is one of the most respected career path that you can choose for your life. However, with the immense amount of respect you are responsible for duties toward humanity. Make sure you are getting best education from above mentioned nursing schools in Alaska and preparing yourself at your best.