Architecture is a mixture of art and science. It is concerned with the design and engineering of buildings and other big structures.
Although most graduates pursue careers as licensed architects, either alone or as part of a partnership or company, there are many additional options. Graduates of architecture are well-suited for jobs requiring creative and visual abilities, technical competence, and an understanding of buildings.
So if you are interested in building your career in this field in Arizona, let's look at the below list of some architecture schools in Arizona.
1. Arizona State University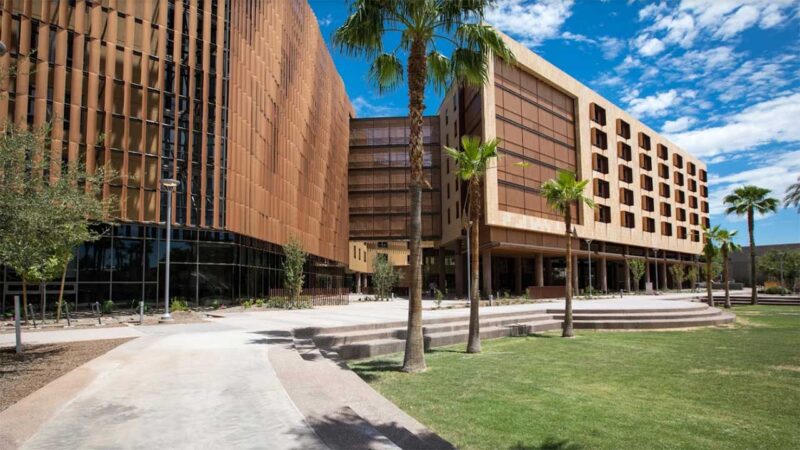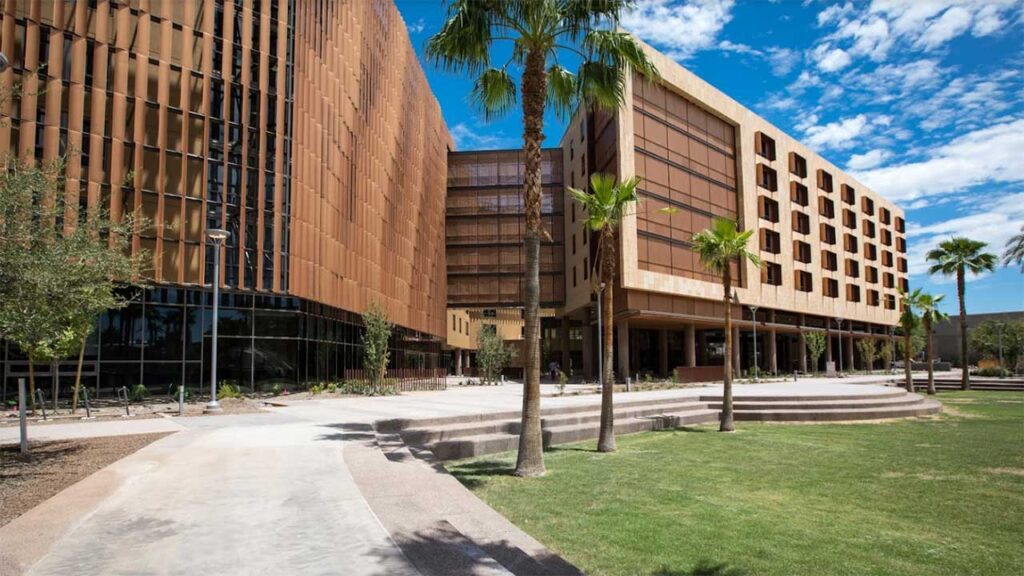 Arizona State University-Tempe is a public university situated in a mid-sized city Tempe, Arizona. This architecture school in Arizona has an enrollment of over 7,874 Bachelor's degree candidates. It can be a good choice for students interested in a General Architecture major.
The admission criteria of this public university are somewhat competitive, with an acceptance rate of 84%. It has two Architecture degree programs. The compass premise is very large. 48 Architecture students were graduated, with students earning 42 Bachelor's degrees and 6 Doctoral degrees in 2019.
It is tough to beat Arizona State University – Tempe if you want to study general architecture. For students interested in earning a higher degree, ASU – Tempe also has a Degree in general architecture. Students who are graduated from their architecture program can earn around $35,700 for their early career.
2. University of Arizona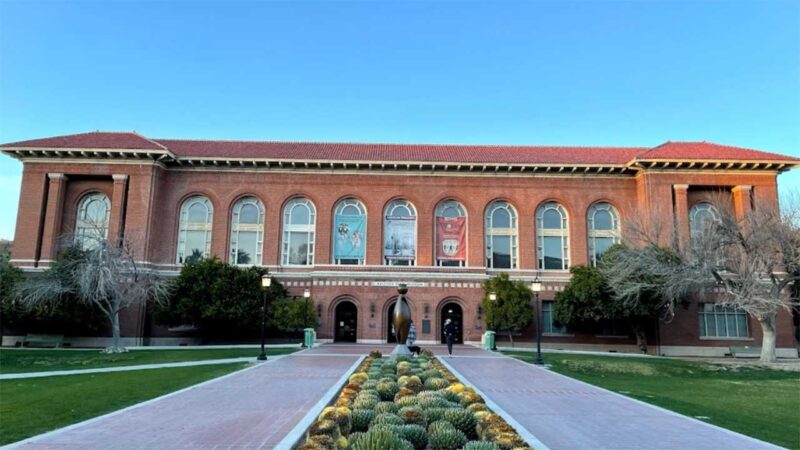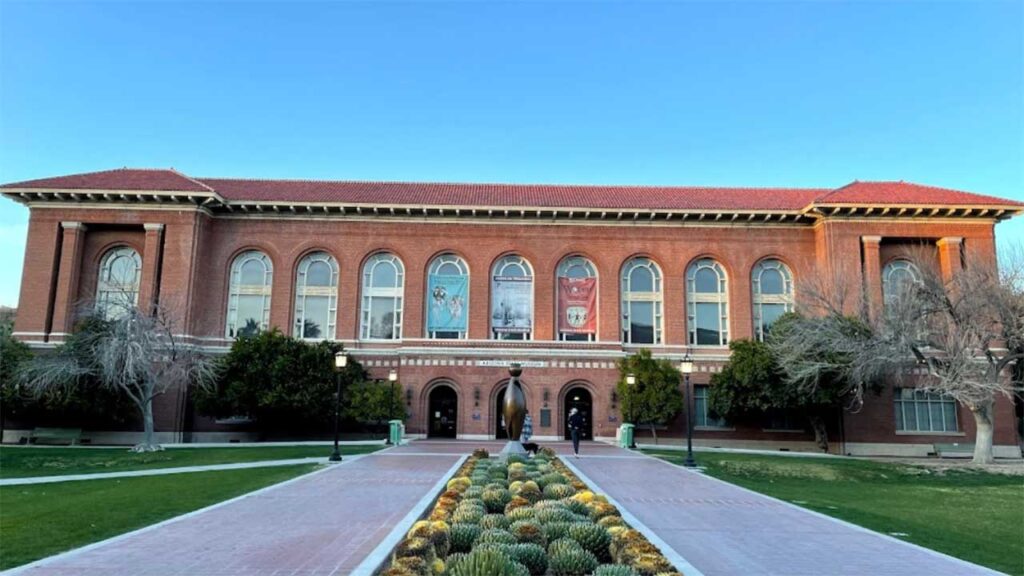 The University of Arizona is an excellent option for students interested to have a general Architecture major. It is another top-rated architecture school in Arizona. It is a public university having a fairly large student population. Around 94 General Architecture students graduated in 2019 with 66 Bachelor's degrees and 28 Master's degrees.
In addition to the University of Arizona offers nine Bachelor's programs and master's degrees in general architecture. Graduates of the architecture program have reported – have an early career income of $42,500.
3. School of Architecture at Taliesin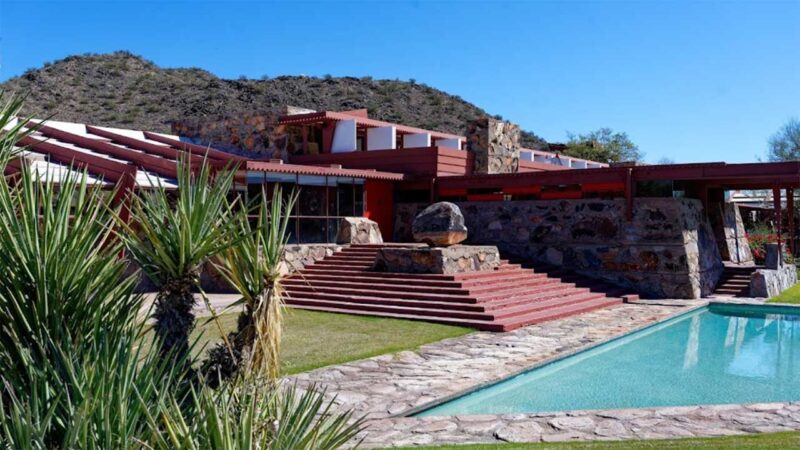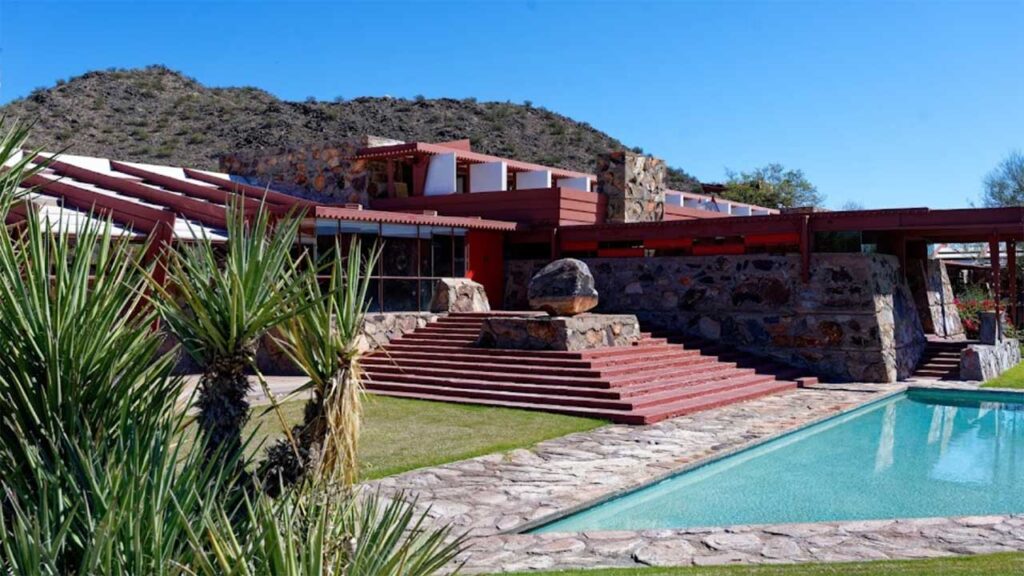 The School of Architecture is another top-rated architecture school in Arizona. Frank Lloyd Wright establishes it as the Taliesin fellowship in 1932. The School of Architecture was situated at Taliesin.
It has an apprenticeship program by Frank Lloyd Wright and his wife, Olgivanna Lloyd Wright. They have worked as a launching point for several of the world's best architects since its founding.
The new name pays homage to the school's great history. In a Wright-like fashion, it paves the way for further exploration in an especial manner to The School of Architecture.
You might get lots of design related ideas by visiting these amusement parks in Arizona.
4. Pima Community College
Pima Community College is situated in Tucson, Arizona. It is a public college, and it serves the Tucson metropolitan area. Pima community college consisting of four education centers, five campuses, and several adult education learning centers. It offers traditional and online instruction for around 144 programs.
5. Northland Pioneer College
Northland Pioneer College (NPC) is a public community and technical college. It offers the communities of northeastern Arizona. It is situated in a small town and is primarily a commuter campus. It has certificates and associate degrees. It is a public institution in Arizona and has a total enrollment of 3182.
6. Mesa Community College
Mesa Community College is a state community college in Mesa, Arizona. It is one of the biggest and best architecture schools in Arizona. According to online colleges, it has ranked 2nd best in Arizona and 29th among the best 50 online schools nationwide.
It is the largest of the top 10 community colleges in the Maricopa County Community College District. In terms of enrollment, Mesa Community College is one of the largest community college districts in the USA.
7. Phoenix College
Phoenix College (PC) is one of the leading higher education institutions and a public community college in Encanto, Phoenix. It was established in 1920. It is one of the most magnificent community colleges in the country.
It is dedicated and committed to delivering access to valuable and affordable education and community services. It offers online degrees and courses associated with more than 300 job opportunities. You can also explore tuition-saving options.
8. Scottsdale Community College
Scottsdale Community College is a known community college. It is well-known for high quality, accessible educational opportunities, attractive teaching, learning, and cooperative support services. It serves around 10,000 students yearly and provides over 100 degrees and 60 certificates of completion in several occupational areas.
9. Eastern Arizona College
Located in Phoenix, Eastern Arizona College is Arizona's most established community college. It is the only community college with a marching band in the whole state. Thatcher is home to the university's main campus. A total of 1,762 undergraduate students are enrolled at this very modest school.
Eastern Arizona College provides 50 different undergraduate degrees focused in 42 undergraduate programs in 24 main areas.
10. Arizona Western College
Arizona Western College is one of few public schools in the United States that provide on-campus housing for its students and faculty. A total of 348 students may be accommodated in three residential halls on the main campus. Arizona Western College offers educational, career, and life-long learning opportunities to increase the lives of people. It has associate degrees, occupational certificates, and transfer degrees programs.
The United States is teeming with structures and monuments that draw crowds of visitors every year. I'm not shocked that you desire to study in the United States for various reasons, and this is one of them. However, many excellent degrees are available in Arizona that will cover all of your major architectural knowledge. As a result, the information in the preceding piece will undoubtedly assist you in making your perfect selection.