There is a growing need for cosmetologists in Florida, and both local and international students are taking advantage of the opportunity to improve their financial situation. Of course, studying aesthetics is simplified because Florida is home to many of the top esthetician schools.
Florida is one of the three U.S. states with the largest population. It offers aspiring young people the opportunity to choose from some of the best aesthetic medicine schools and programs in Florida.
How long does it take to become a certified cosmetologist in Florida?
Cosmetologist training time varies from state to state, but you must complete 250 hours to become certified for your practice in Florida. Certification includes several formats-starting with written tests and ending with practical assignments. Accordingly, the learning process also consists of these formats. It's really not an easy process, because in addition to theory, which the online essay writing service can handle, you need to have practical skills.
After passing exams, specialists must know how to work with the skin, and its treatment, understand the latest developments in aesthetic medicine and be able to perform the most advanced procedures. Only after passing this exam, a specialist will be able to obtain a license that will allow him or her to work as a cosmetologist.
What is the average cost of cosmetology school in Florida?
It is worth noting right away that tuition in Florida is much more expensive than in other states. Here, you should expect training to cost between $2,500 and $20,000. This money includes not only tuition but also the cost of supplies for practice, teaching aids, various fees, and equipment.
It's also worth mentioning that the price will vary depending on the level of education and institution you choose, the length of your training, the location, and the educational background of your teachers. There are a lot of nuances to this issue.
Choosing the right school can be very difficult because of the many options available to choose from. Let's being with the list of best esthetician schools in Florida.
1. Marion Technical College
Call: +13526717200 – Visit Website – View on Map
Well, at the top of our list is Marion Technical College. This place is known not only for its beautiful design but also for its excellent quality of education. This institution has repeatedly proven its academic excellence through its special approach to teaching, curriculum design, and opportunities for students to work with innovative practices and the best products. That's why some of the leading experts work with the methods they teach at this particular institution.
An additional advantage of the college is that students have the opportunity to practice in the prestigious salons connected to the college, which will be a great start for their future careers as a cosmetologist.
2. Manatee Technical Institute
Call: +19412516976 – View on Map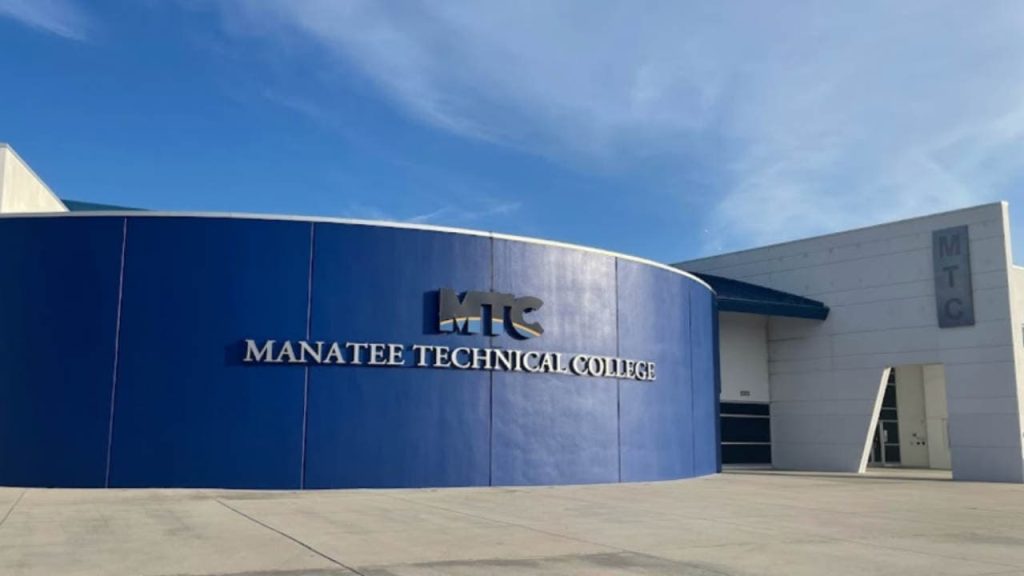 Manatee Technical Institute in Bradenton is known for its inexpensive tuition, but still its quality education. No wonder it is considered one of the best aesthetic schools in Florida. The school has its developments in the field of cosmetology, which are innovative in many ways. Training here also has several formats, but of course, more attention is paid to the practical part, which is undoubtedly an advantage.
Graduates from school usually quickly find a job, because the level of knowledge received here is very high. Additionally, students who need financial aid can apply for the $1,000 Ambassador Student Scholarship Program, which also makes this school one of the least expensive aesthetic schools in Florida.
3. Sheridan Technical College
Call: +17543215400 – Visit Website – View on Map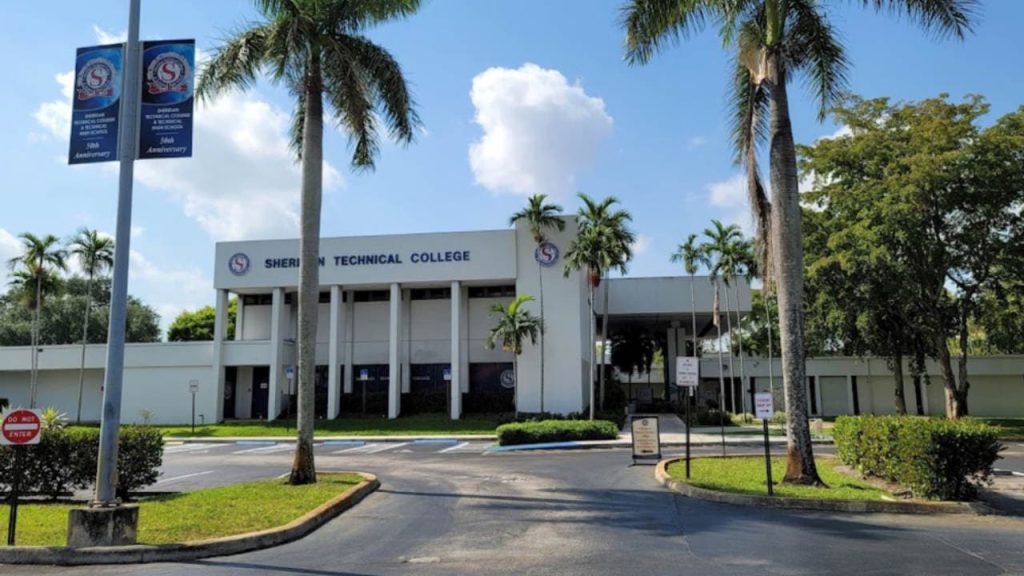 Another school on our list of the best aesthetics schools in Florida is Sheridan Technical College. The school does an excellent job of preparing future professionals with all the necessary skills needed in the cosmetology field. It has excellent facilities and a progressive curriculum for students, which also makes this school stand out from the rest.
The school can be considered innovative, because only advanced approaches and techniques are used in training, thus providing the student with everything needed to build a successful career as a cosmetologist.
These are the best places to live in Florida.
4. Suncoast Technical College
Call: +19419241365 – Visit Website – View on Map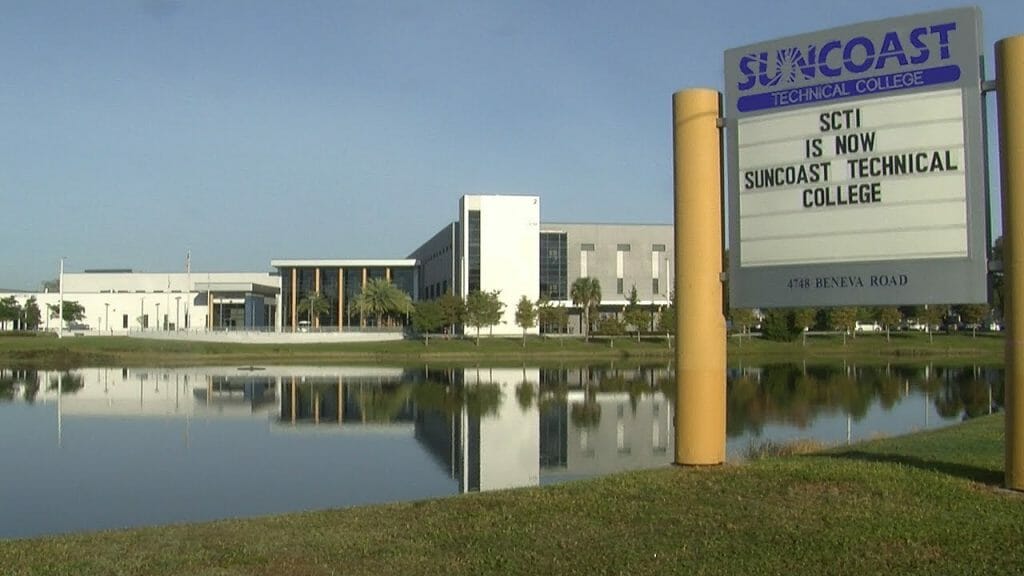 Next on our list of top aesthetic schools in Florida is Suncoast Technical College. The school is known for its wide variety of cosmetology education. Here, students learn not only skin care and treatment, and popular aesthetic procedures, but also the basics of running a business in this field, marketing, and much more, which will be useful for starting a career. The school is also known for its hands-on approach to learning, which allows its graduates to call themselves fully experienced professionals
5. Pinellas Technical College
Call: +19412516976 – Visit Website – View on Map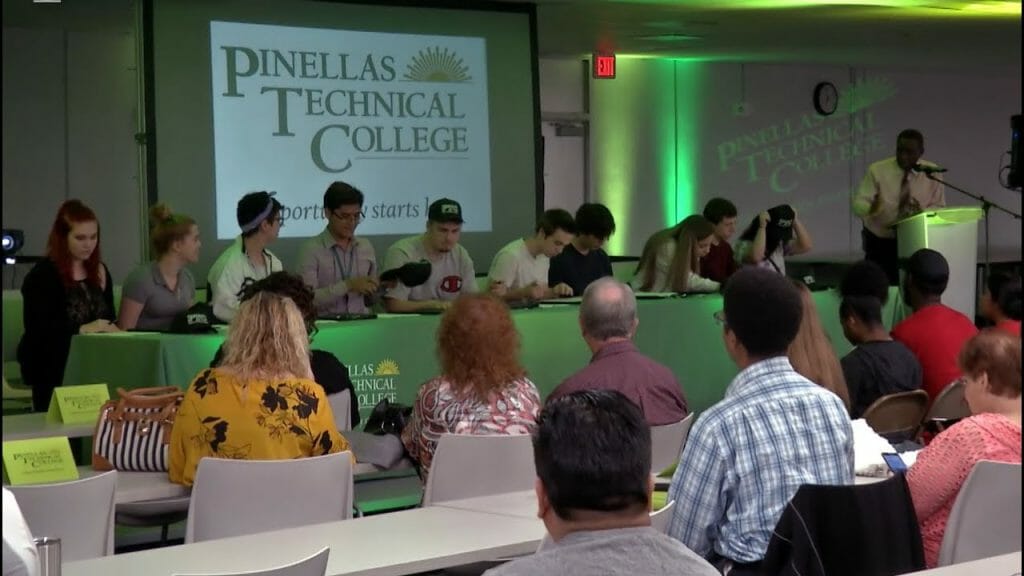 One of the best aesthetic schools in Florida is Pinellas Technical College, located in St. Petersburg. The school is known for its experimental approach, which is why graduates of this school are often considered advanced specialists because it is here that new techniques of work and skin treatment are developed, leading to the appearance of new popular care and rejuvenation procedures.
6. Orange Technical College
Call: +19412516976 – Visit Website – View on Map
The Westside Campus of Orange Technical College is another prestigious school that is highly regarded among professionals. A special feature of the school is not only its aesthetic approach to cosmetology but also its wellness approach. That is why graduates of the school are considered among the best when it comes to skin treatment. Of course, it is worth noting the aesthetic component of the school, because it is also known for training makeup artists, who are also highly valued in the beauty industry.
7. DG Erwin Technical Center
Call: +18137695180 – Visit Website – View on Map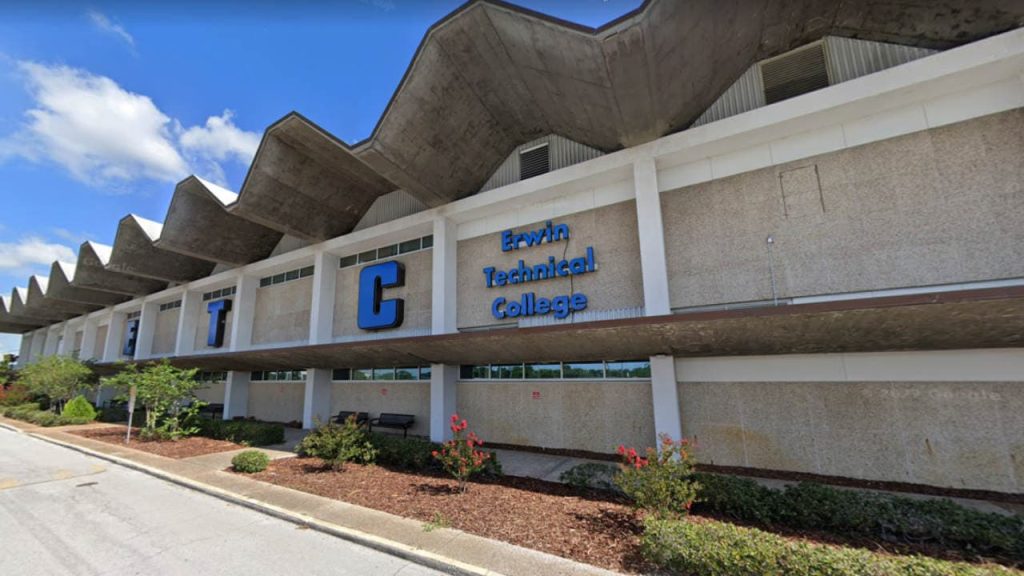 DG Erwin Technical Center is one of the best aesthetic schools in Florida, although not everyone can afford to study there because of the rather high price. Many consider this price justified The knowledge and practical skills that students receive after training are invaluable Although the school is small there is a good scientific Technical base and like many of the above schools here understand the importance of practice so at the time of graduation students usually have extensive experience working with different clients
8. Florida Gateway College
Call: +13867521822 – Visit Website – View on Map
Florida Gateway College is another school that can provide a good level of theoretical and practical knowledge. Many students choose it because it offers both full-time and part-time courses. In addition, many professionals choose this school to improve their skills, as it offers multilevel and multidisciplinary training.
9. Robert Morgan Education Center
The Robert Morgan Education Center is available to teach the most high-tech procedures. This is why students from many other states come here, as the broad curriculum allows you to learn many practical skills. Fortunately, cosmetology training at the Robert Morgan Education Center is not that expensive, so it is affordable for almost everyone.
10. Indian River State College
Call: +17724624772 – Visit Website – View on Map
Indian River State College is another institution that closes our list. In addition to a great theory base, students here have access to in-depth programs and even individualized training. Under the guidance of experienced instructors, students can learn or improve the skills they've already learned. Experimental and research programs are available as well. The school gives the students all the necessary knowledge and skills, which are necessary for receiving certificates and licenses for cosmetology activities.
Though there are several factors behind choosing the most suitable Esthetician Schools, you must need to keep in mind about the expense, distance from your house and most importantly quality of the training and education. Hope you find this article helpful in the journey of searching the best institution for your cosmetology education.