Would you rather be in a mountainous landscape or by the sea? It's a never-ending dilemma. From my perspective, it will always be the mountains. Mountains have their own language. I think mountains are the bridges that connect human beings with nature.
I don't want to bore you guys with the lecture of why mountains are important. Instead, I will try to take you on an amazing ride of some beautiful mountains of the US. They are full of richness and beauty that can enchant you within a second. The US has some of the most beautiful mountains in the world. Experiencing the gorgeous mountain ranges of the United States in the environment is really soothing.
Get your leather boots and backpack loaded, because you're about to discover some of the most beautiful mountains in the US has to show:
1. Baring Mountain, Washington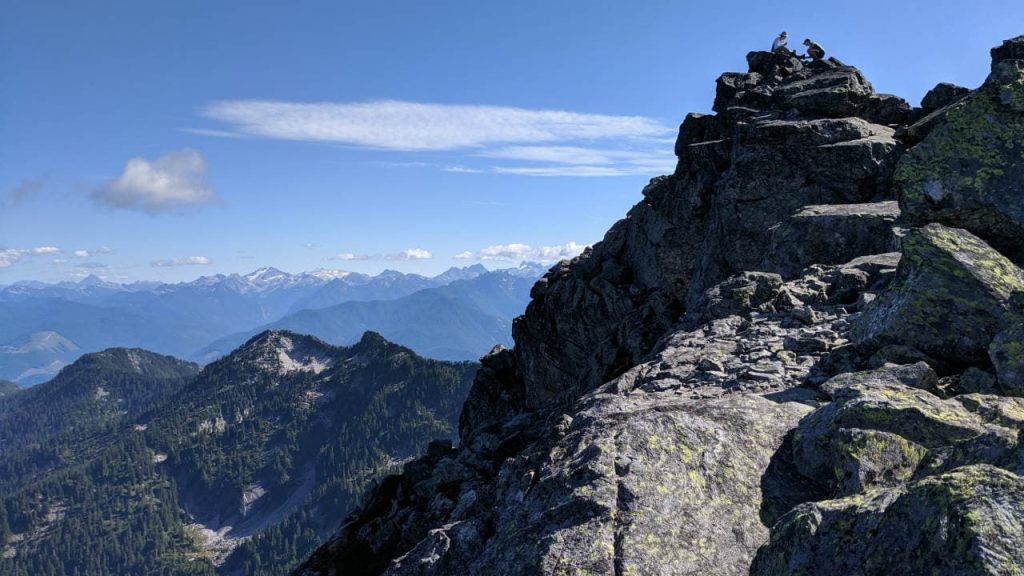 Baring Mountain is undoubtedly, the most beautiful mountain in the United States. Despite the fact that Washington is known for its challenging climbs, Baring Mountain is the state's third-hardest summit. A double summit and a steep north face rival some of Yosemite's biggest cliffs offer Baring a striking appearance.
When Don Gordon and Ed Cooper climbed the face in July 1961, it was the culmination of a decade-long effort. Located in the Wild Sky Wilderness, Baring Mountain is one of the Wild Sky Wilderness's tallest peaks, but it is also Washington State's third-steepest peak. This is particularly noteworthy in light of Washington's well-deserved reputation as a land of rocky peaks and challenging ascents.
Baring Mountain's twin peak and steep north face are easily apparent from the west. A lengthy northwest ridge serves as the typical path. The most impressive sight in this part of the Cascades is Baring's towering north face. One may see its steep and overhanging face as they drive up US 2 towards Stevens Pass.
2. Mount Shishaldin, Alaska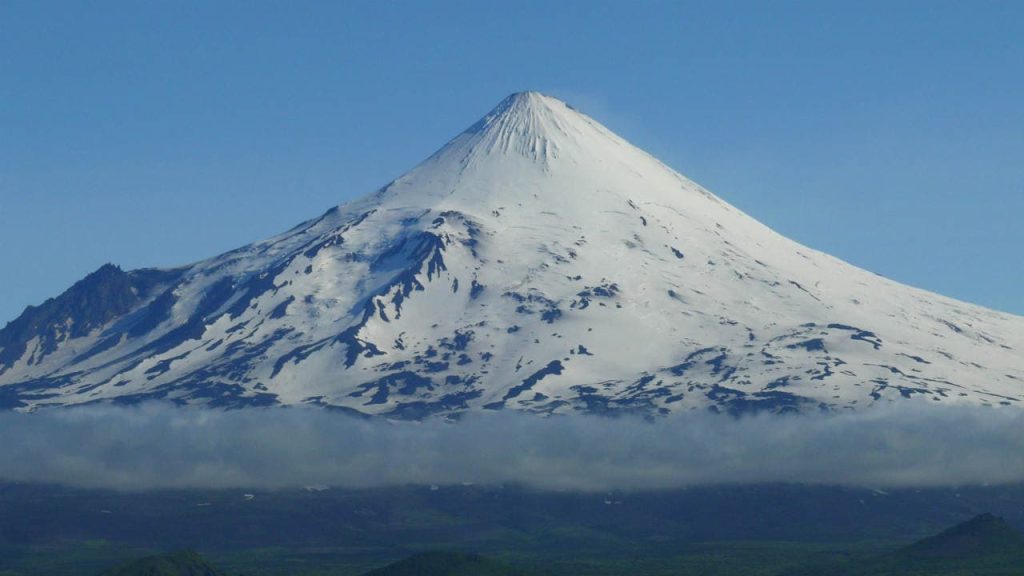 On Unimak Island in Alaska's Aleutian Islands, there's a volcano named Mount Shishaldin, which is only mildly active. As a result, it is one of the most perfectly symmetrical mountains on the planet. One of America's most recognizable mountains, Mount Shishaldin, might be immediately recognized if it were located inside the lower 48 states.
At 9,372 feet above ocean level, its peak is often contrasted to Japan's Mount Fuji and for its remarkable symmetrical cone shape. Recently, this stunning volcano has begun to exploding.
Even though Shishaldin are among the most dynamic mountains in the incredibly volcanic Aleutians, its activity isn't all that noteworthy or out of the ordinary. No one is at any real risk from it.
3. El Capitan, Idaho
But even though El Capitan in the Sawtooths isn't the most recognized El Capitan, it is still a challenging mountain. As a result of the magnificent dome-like face on its west side, El Capitan is situated in the Sawtooth Wilderness, which is a federally protected wilderness region.
Meanwhile, the Sawtooth Mountains, particularly El Capitan, are home to many mountain goats, who may frequently be seen roaming the highest reaches of the range. It's easy to see why this peak is so popular. This mountain's outlook is breathtaking.
The mountain is blessed with abundant greenery, and at the top, you'll be treated to a breathtaking view of the sky and the surrounding landscape.
You might also want to know more about the deadliest mountains in the US.
4. Maroon Bells, Colorado
At 14,000 feet above the glacial Maroon Creek Valley, some of the world's most beautiful natural views may be seen from a succession of uniquely bell-shaped, wine-colored peaks. A glistening lake and two towering, snow-streaked peaks, Maroon Peak and North Maroon Peak, highlight a tranquil scene characterized by a kaleidoscope of hues that shift with the seasons.
Summer and fall access to this prominent natural site is restricted due to its high popularity. Because when Maroon Bells are surrounded by cloud-flecked blue sky and golden-hued aspen forests, autumn is a gorgeous time to come.
5. Rocky Mountains, North America
One of Colorado's most popular tourist destinations is the Rocky Mountains, which are known for their stunning beauty and world-class trekking, climbing, and skiing opportunities. Colorado's wine valley, with its many vineyards and wineries, is a must-see for anybody visiting the state.
To truly understand what the word "panoramic" means, take a walk along the famed "Roof of the Rockies," the winding and dizzying Trail Ridge Road. Take a walk on the tundra and discover how many kinds of "belly flowers" there are, or explore the nearby hills in search of elk, red deer, sheep, and other large animals.
It pays to be patient, and then you'll see the larger ones. A gorgeous drive, a thrilling back-country walk, or a day of trout fishing in the Rockies is sure to satisfy any wanderlust.
6. Denali, Alaska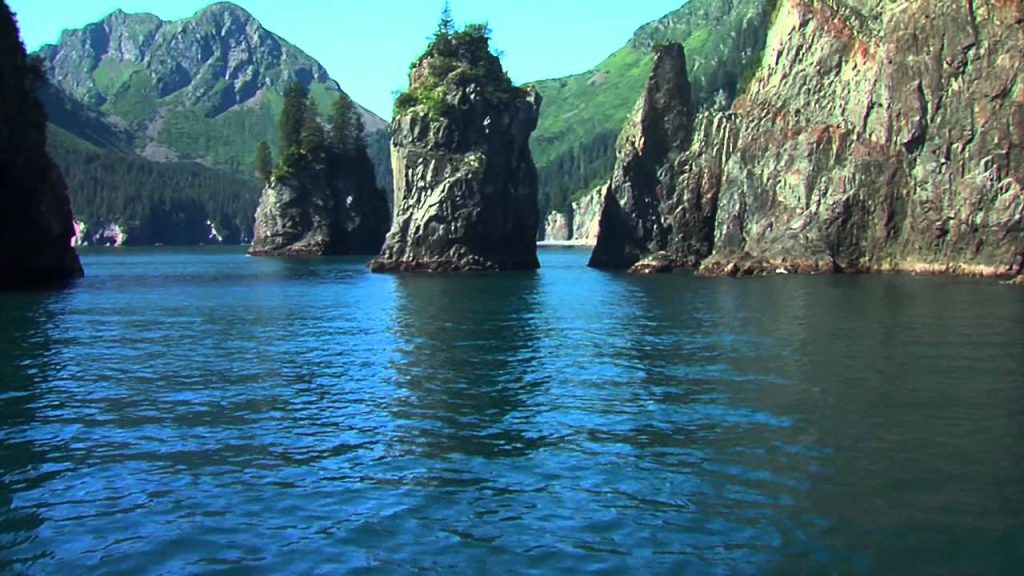 In my opinion, Denali is among the most visually appealing features in the world. Located in the Alaska Range, Mount McKinley is the continent's tallest peak at 20,310 feet. From the base to the peak, it rises three and a half miles higher than Mt. Everest.
Scientists are only just beginning to unravel the mysteries of Denali's mysterious geologic past. In this area, you'll see mountain ranges that have traveled hundreds of kilometers to get there, fossils dug up from the ocean floor, newly formed rocks created by the Earth's own internal fire, and some of Alaska's oldest rocks.
Check out the largest canyons in the US.
Legends and mysteries abound around Mount Shasta. There is a legend that Telos, an ancient civilization from the legendary lost continent of Lemuria, is concealed deep in the mountains. UFO sightings and other unexplained occurrences have been recorded in recent years near the mountains by Native Americans.
Outdoor enthusiasts and spiritual seekers alike are drawn to the ice-capped volcano that is Mount Shasta. A sacred spring, people that have left the physical realm, or an old crystal metropolis filled with Atlantean adversaries have all been described as residing there, according to various mythologies. Located in Northern California, Mount Shasta has become a popular destination for outdoor enthusiasts.
8. Mount Susitna, Alaska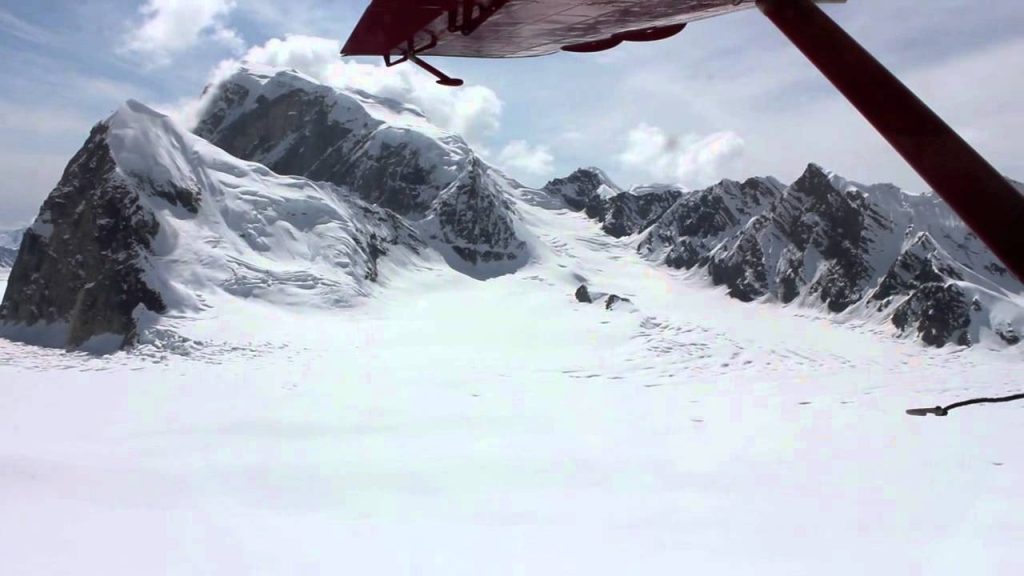 Mount Susitna is small in comparison to many of its neighbors. Therefore, the name "Mount Susitna" is an appropriate one for it. Dghelishla, or "Little Mountain," is the Dena'ina word for the summit. It is also known as Sleeping Lady because of its striking resemblance to the back of a reclining lady when viewed from certain angles caused by millennia of glaciers.
A picture of a digitally edited film of Mount Susitna went viral in 2020, misidentifying it as aerial footage of the little-known Alaskan summit. This mountain's natural splendor is spellbinding. There is a stunning blue lake in front of the mountain, which is surrounded by a blanket of snow on top.
9. Mount Shuksan, Washington
From the Artist Point Trail or across Picture Lake, Shuksan Mountain's north face is at its most beautiful, capturing the attention of many photographers. One of the Cascade Range's few non-volcanic summits, Shuksan rises to a height of 914 meters above sea level.
This mountain's natural beauty is enchanting. The entire region is blanketed with snow, while the peak itself is encircled by lush vegetation. It's possible to see the entire mountain in the reflection of a spectacular lake.
Washington state's and the Cascade Range's highest point is Mount Rainier. The icy slopes of the mountain produce five significant rivers in the contiguous United States. Many climbers utilize it as a practice run for Denali because it has many of the same qualities and difficulties.
Mount Rainier is one of the most gorgeous places in the world, with towering peaks and lush valleys teeming with colorful wildflowers. One of Washington's best-known landmarks sits just 60 miles from Seattle. Moreover, you will experience an amazing memory of your life if you visit here.
11. Mauna Kea, Hawai
As a location for astronomical observations, Mauna Kea is one of a kind. The atmosphere above the mountains is unusually dry and cloud-free, hence the percentage of clear nights is among the greatest in the world.
At night, you can see molten lava boiling and swirling around Klauea, Hawaii's most famous volcano. If you're feeling adventurous, you may climb Hawaii's most renowned volcano, Mauna Kea, for spectacular views of the setting sun above the clouds, as well as an unparalleled opportunity for stargazing.
12. Grand Teton, Northwest Wyoming
The Grand Tetons, which give the area its name, are a prominent feature of Grand Teton National Park's diverse species and breathtaking landscape. Even though it's close to Yellowstone, Grand Teton National Park is a jewel full of history, geological wonder, and gorgeous wildlife. The mountain is so beautiful that you can not even imagine it.
A multi-day hike on the Teton Crest Trail will give you one of the most beautiful sights in the United States, encompassing mountains and passes, dense forests, glaciers and snowfields, endless alpine scenery and high proportions, incredibly slowly carved deep valleys, a continuous array of bluebells, simply stunning mountain bodies of water and an abundance of wildlife—including moose and bighorn sheep, mule deer, marmots, and pika, as well as brown bear and mixed race bears.
13. Mount Whitney, California
It is the tallest mountain in the lower 48 states. The Mt. Whitney Trek is a must-do for anybody visiting California or the US, as it is the only option short of travelling to Alaska to hike Mount Whitney. Trail Crest sits atop the 99 switchbacks that make up the ascent.
The Whitney Trail, from which you just ascended, and Sequoia National Park, on the other side, are clearly seen from this secluded nook. There are views of Hitchcock Lake and Mount Hitchcock from this location.
14. Sierra Nevada, California
Numerous peaks may be found across California's Sierra Nevada mountain range, which extends from the Central Valley to the Great Basin. Yosemite National Park, Sequoia National Park, and Kings Canyon National Park are three of the Sierra Nevada's national parks, and each provides a different kind of adventure, wildlife sightings, trekking, and breathtaking scenery.
The Sierra Nevada is on California's eastern border with Nevada and has a stunning assortment of natural landscapes, making it one of the country's most intriguing locations. With its towering crests and valleys sloping to the east, the Sierra Nevada is a uniquely asymmetrical range. Mount Whitney, at 14,494 feet, is the highest mountain in the contiguous United States.
From Pennsylvania to Georgia, the eastern United States is covered by the Blue Ridge Mountains. As a result, the Appalachian Mountains provide a wealth of opportunities for outdoor exploration, many of which are within the easy reach of major East Coast towns.
Additionally, Shenandoah National park offers trekking and other recreational sports in Virginia's segment of the Blue Ridge Mountains, which are accessible through the Blue Ridge Parkway.
16. Mount Fairweather
With a height of 4,653 meters, Mount Fairweather is the tallest mountain in the Canadian province of British Columbia. On the boundary between western British Columbia, Canada, and Alaska, the United States, it is situated 20 kilometers east of the Pacific Ocean.
17. Mount Sanford
In the Wrangell Volcanic Field in eastern Alaska close to the Copper River, Mount Sanford is a shield volcano. It is the third-highest volcano in the country, after Mount Bona and Mount Blackburn, and the sixth-highest peak in the country.
In conclusion, there are a number of breathtaking mountain communities in the United States that you must see at least once in your life. If you're planning a vacation and want to take in some breathtaking scenery, you'll have no problem finding it in these beautiful mountain sites.