August Fruge once said, "When your spirit cries for peace, come to a world of canyons deep in the old land". This quote signifies the peaceful and relaxing environment of canyons, along with their stunning beauty. Canyons are one of photographers favorite places, they are a hiker's dream and road trip destinations for many.
Especially, the large canyons, they don't just offer beautiful sightseeing, they also provide natural amenities like hiking, climbing, swimming and others.
The United States is home to some of the largest and deepest canyons in the world. The largest canyons in the US are mentioned below.
1. Grand Canyon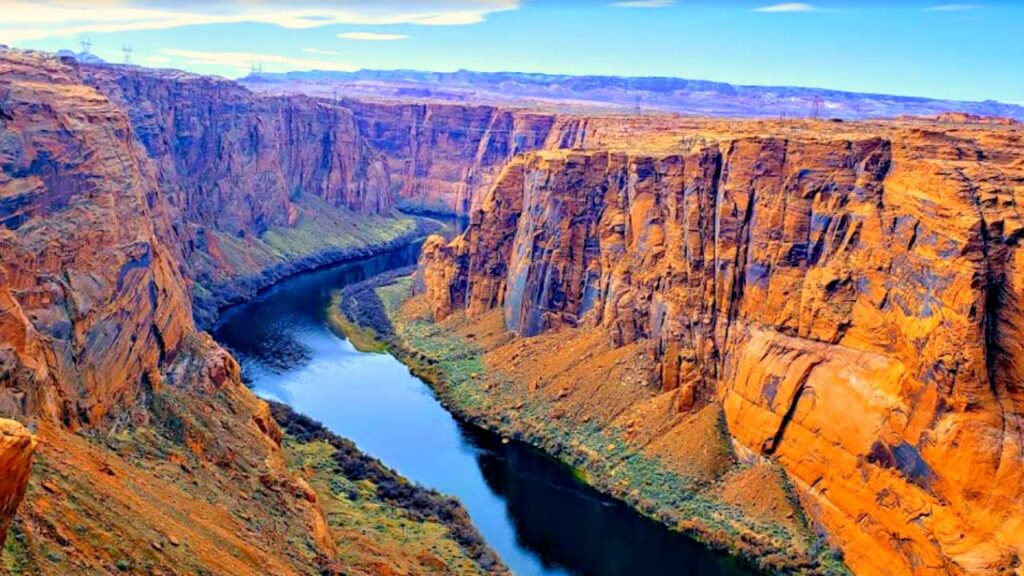 Originating due to a mix of geological activity and river erosion, the Grand Canyon is the largest Canyon in the United States. This iconic natural red rock formation stretches 18 miles long and is 277 miles long.
Moreover, Arizona's most iconic landmark is estimated to be around 5 to 6 million years old. The majority of the area is a national park and popular animals that can be seen in the Grand Canyon include Mule Deer, Mountain Lions, Coyotes and many other unique animals.
Arizona's crown jewel is one of the most studied and documented landscapes in the world.
2. Palo Duro Canyon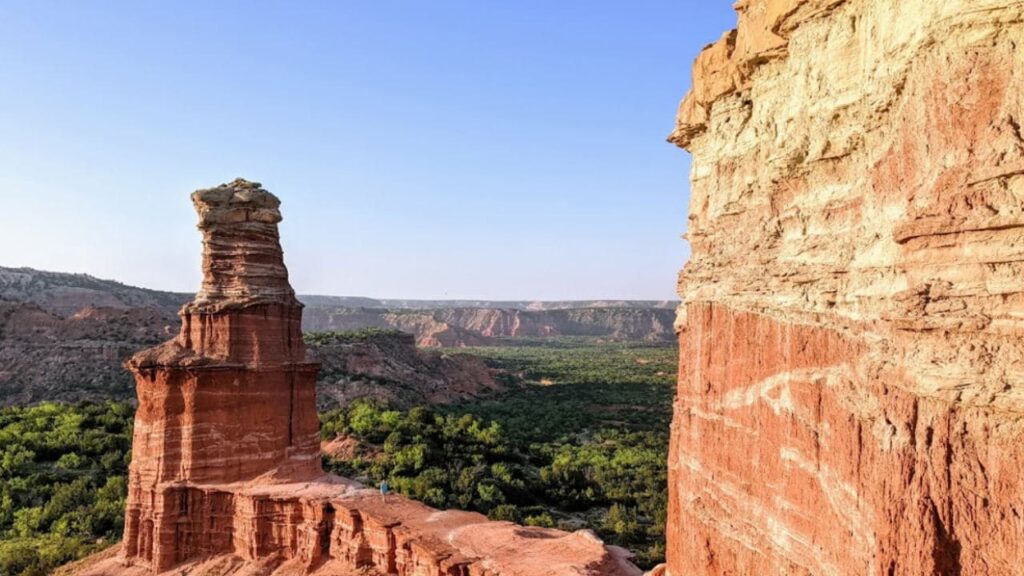 Located in the Texas area, Palo Duro Canyon is the second-largest canyon in the United States. This massive canyon is around 120 miles long and has a width of 6 miles. But, its width can even range up to 20 miles in certain places.
Hailed as "The Grand Canyon of Texas", Palo Duro Canyon has multicolored layers of rock, just like the Grand Canyon. Designated in 1976, Palo Duro Canyon also has very old and famous lighthouse ruins.
3. Antelope Canyon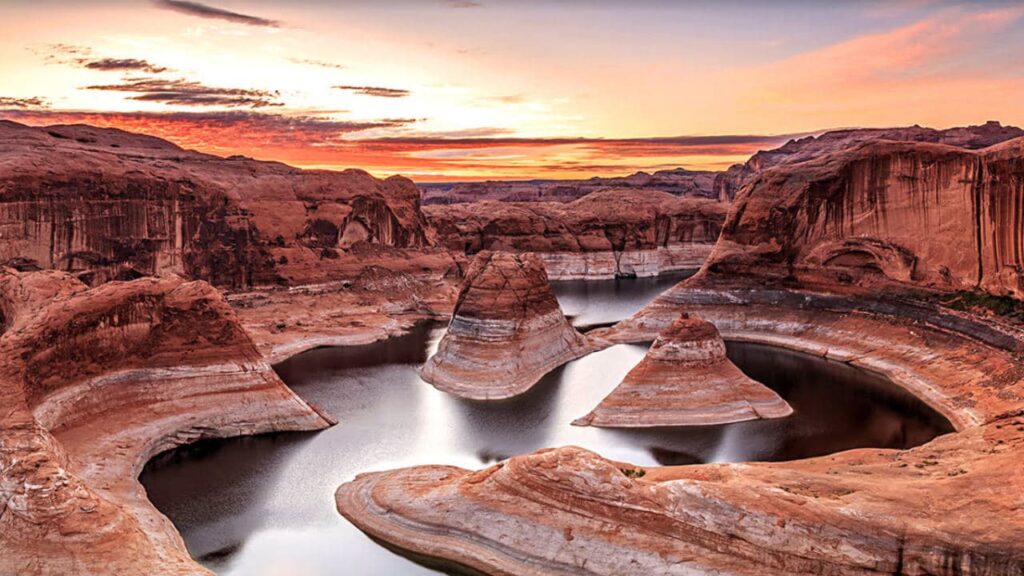 Primarily situated in Arizona, Antelope Canyon is one of the most beautiful canyons in the world. Divided into two sections, the upper and lower parts, Antelope Canyon offers its visitors awe-inspiring scenic views and beautiful rock formations.
Formed by the erosion of Navajo Sandstone, this beautiful canyon was made available to the public in 1997. Alongside the Grand Canyon, Antelope Canyon is one of the attractive tourist spots in Arizona, especially for photographers.
Check out this interesting article on deepest canyons in the US.
4. Columbia River Gorge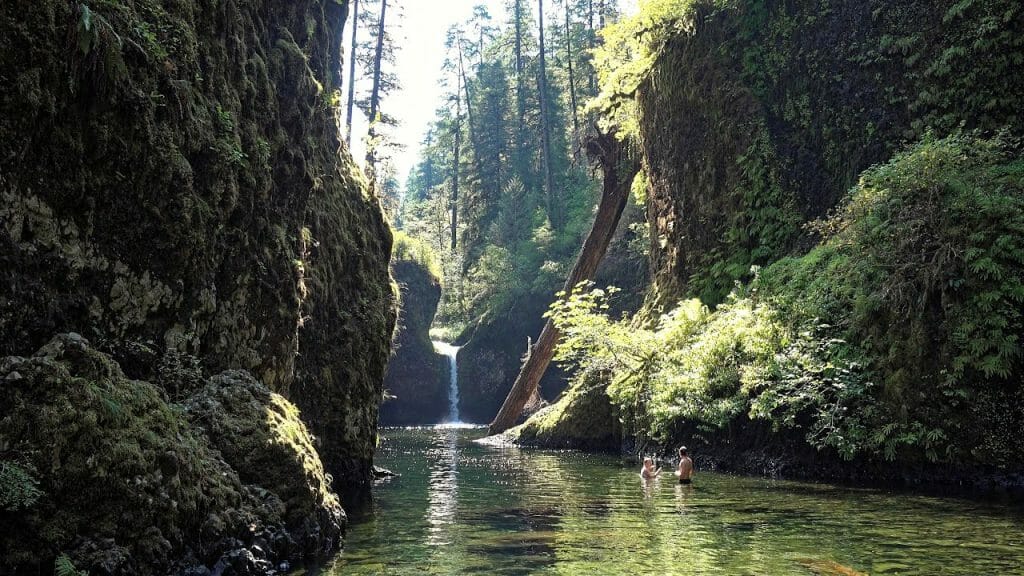 Columbia River Gorge, designated as a protected botanical area, is one of the largest canyons in the United States. Columbia River Gorge is not just only renowned as a canyon, but is also quite well-known for its unique aquatic and woodland plants.
Moreover, Columbia River Gorge stretches around 80 miles long, offering stunning green scenery and beautiful water falls. The beautiful array of water falls surrounded by green plains sets the Columbia River Gorge apart.
5. Royal Gorge Canyon
One of Colorado's deepest canyons, Royal Gorge Canyon's rock formations perfectly highlight the landscapes of Colorado. Intersected by the Arkansas River, Royal Gorge Canyon is home to many amazing outdoor activities like bungee-jumping, base-jumping and rock climbing.
Additionally, Royal Gorge Canyon has the highest jump platform in the world right now. Furthermore, Royal Gorge Canyon is also home to a famous railroad called the "Royal Gorge Route Railroad".
6. Hells Canyon
A 10-mile-long canyon situated between Oregon and Idaho, Hells Canyon is one of the largest canyons in the United States. Contrary to its name, Hells Canyon actually offers a magnificent scenic view.
Moreover, a popular activity around the canyon is fishing, with fish like bass, salmon and sturgeon all being available in the river nearby. Hells Canyon is also part of a very popular recreational area, Hells Canyon Recreational Area.
7. Kings Canyon
Located in California, Kings Canyon looks like a sight out of a Hollywood fantasy movie. A national park based on this canyon is also formed that offers incredible camping and sightseeing opportunities. Furthermore, Kings Canyon has the deepest gorge in the United States.
Spring is viewed as the best time to visit this beautiful canyon due to its beautiful landscape. Additionally, the most preferable way to view this canyon is through a car drive-through.
8. Death Valley
One of California's most iconic places, Death Valley has been featured in many Hollywood productions. This iconic place is currently the lowest area in North America.
Moreover, Death Valley is also the driest and hottest place in the US, how it got its name. But as the name suggests, Death Valley isn't all doom and gloom. In fact, beautiful wildflowers bloom here during spring time. Nearby attractions include Badwater Basin and the Sailing Stones.
9. Black Canyon
Described by some park authorities as "Deep, Steep and Narrow", Black Canyon offers one of the best views in Colorado. This stunning canyon is around 830 meters deep, providing climbers with an opportunity to make the climb of a lifetime.
Furthermore, Black Canyon is the perfect canyon for people who aren't a big fan of wildlife. Temperatures at night on top of this canyon drop incredibly low, making it hard for people to spend the night up there.
10. Bryce Canyon
Bryce Canyon, situated in Utah, is renowned for its crimson-colored rock formations. The colorful rocks and their unique shapes make Bryce Canyon an awe-inspiring sight for the eyes. Moreover, this amazing canyon is part of the Bryce Canyon National Park, a 145-sq.km. area national park.
The best viewing times for Bryce Canyon are sunrise and sunset, when the sunlight perfectly reflects the beautiful color of its rocks. Interestingly, this canyon is also home to the best concentration of hoodoos, spire of rocks, in the world.
11. Zion Canyon
Zion National Park may be reached via two main highways and offers breathtaking vistas, hikes, and other activities. Any fitness level can enjoy the trip, and there are many different ways to see the canyon, including driving through them and hiking through them.
12. Nine Mile Canyon
Nine Mile Canyon, which is 65 km long and has thousands of petroglyphs and pictographs, is named for the creek that flows through it. It is easily one of America's largest and most stunning canyons.
In terms of area, the United States is the third-largest country in the world. So, it is no surprise that this country is home to some of the largest and most iconic canyons in the world. These canyons highlight the beauty of unique colorful rock formations and offer awe-inspiring scenery under the sun.