Iowa covers a huge amount of land in the United States, being its 12th-largest state. This allows Iowa to keep growing and developing as its population keeps increasing at a good pace.
However, social and economic development are not possible without top-class higher studies. Thankfully, Iowa is home to the highest-rated universities in the US, attracting students from all over the world and offering the most desired subjects and degrees.
So, these are the best universities in Iowa.
1. The University of Iowa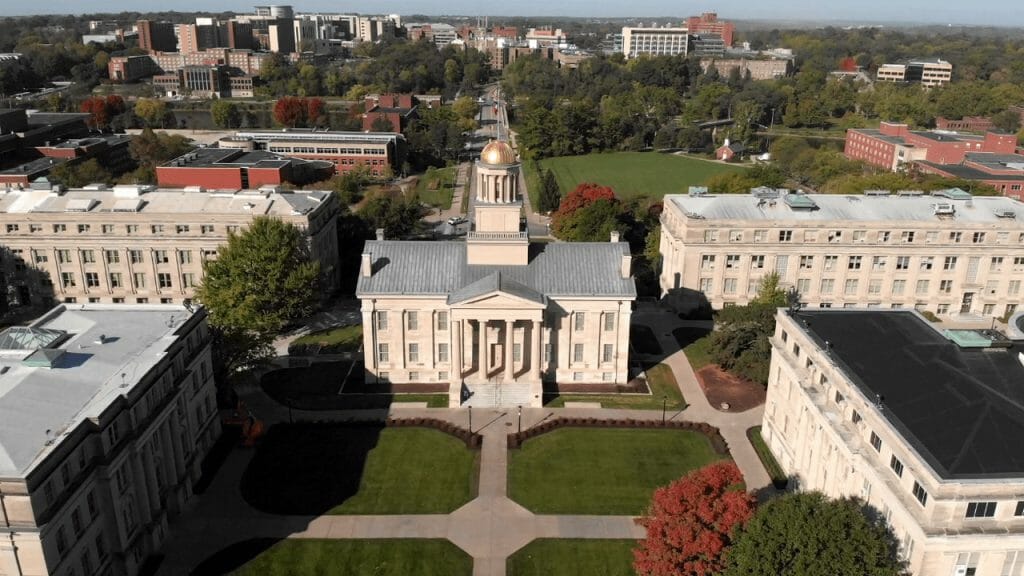 The University of Iowa is a college that provides undergrad, postgraduate, and research degrees in subjects like business, sociology, economics, pharmacy and public administration. The student to teacher ratio in this university is 15 to 1, and it has a job placement rate of 93 percent. Additionally, the graduation rate in the university is 72% and the acceptance rate is 84%. The University of Iowa is situated in Iowa City.
2. Drake University
Drake University is a private university located in Des Moines, the capital of Iowa. It provides undergrad and post-graduate courses, as well as professional courses in pharmaceutical, legislation and business. It has one of the oldest law schools in the country, in fact, among the 25 oldest ones.
3. Iowa State University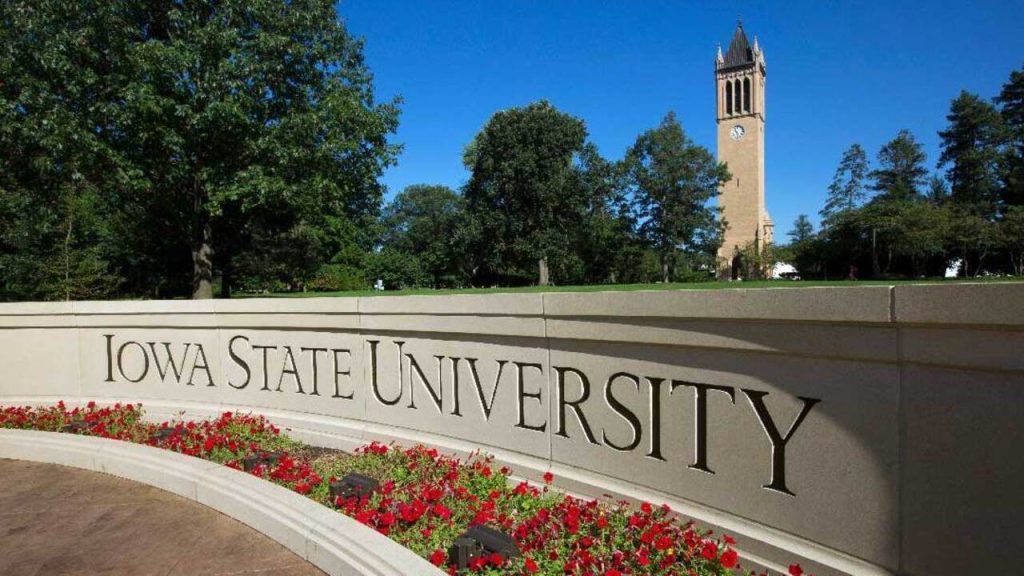 Situated in Ames, Iowa State University is an excellent research and educational public institution. Being Iowa's flagship educational institution, it offers research-based learning services to students through extension offices located in each of Iowa's 99 counties. Based on undergrad enrollment numbers, it is the biggest university in Iowa.
These are the best cities to live in Iowa.
4. Briar Cliff University
Located in Sioux City, Briar Cliff University is a private catholic university that specializes in turning students into responsible citizens of the future. We are the Franciscan, Catholic learning center. Here, every person's integrity is valued and honored in this environment, creating a strong feeling of community and a space to seek a liberal arts education that molds not only your CV, but also shapes you as a person.
5. Dordt University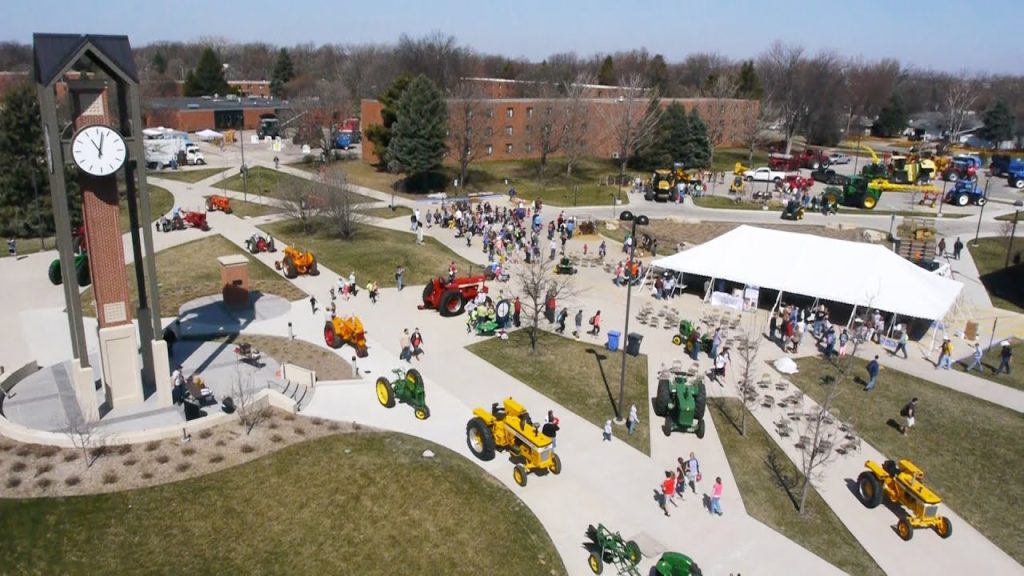 There is a private institution of higher learning called Dordt University, located in Sioux Center. It was established in 1955 and is connected to the Christian Reformed Church on this continent. Around 1,500 students are enrolled in Dordt each year. Although this university is more costly than most of the other ones in this list, it has both graduation and acceptance rates easily above 70 percent.
6. University of Northern Iowa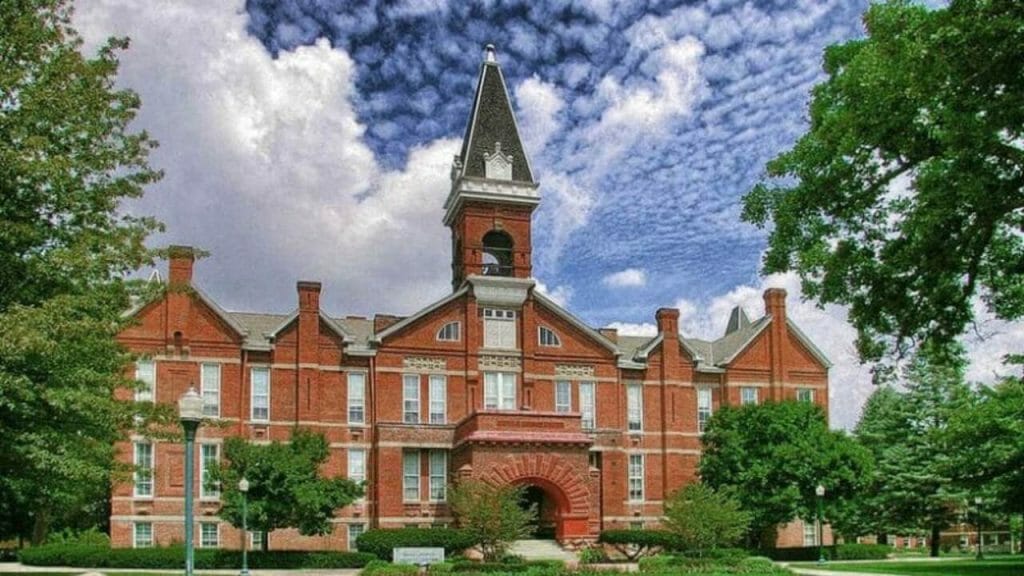 The University of Northern Iowa has 90 degrees available through its departments and schools of BBA, social sciences, arts, as well as sciences. This school was established in 1876 and has its main campus in Cedar Falls, the second-largest city in Iowa. Moreover, this university has a graduation rate of about 65%.
7. Clarke University
Independent, Roman Catholic university, Clarke University, is located in the city of Dubuque. The university overlooks the Mississippi River and the heart of Dubuque from its perch on a cliff. Furthermore, more than 40 majors are available in 19 learning disciplines at Clarke, which provides a diverse undergrad curriculum. Additionally, in a few departments of academics, this institution also offers highly-rated master's and doctoral degrees as well.
8. Buena Vista University
Bachelor, postgraduate, professional and research-based degrees in business administration, social sciences, sciences and humanities are available at Buena Vista University. Moreover, its schools and departments also include the school of Business, Communication and Arts, Education, Social Science, Philosophy, Humanities, and much more, which reflect the quality of education here.
9. St. Ambrose University
Situated in Davenport, the third-largest city in Iowa, St. Ambrose University is one of the most costly universities in the state, with an average annual cost of $26,000. However, it makes up for the high costs by providing top-class educational programs. It offers bachelor's, master's and doctoral degrees.
10. Upper Iowa University
Upper Iowa University is one of the top 50 online universities in the United States, and one of the best choices in Iowa for people who want to get an online degree. Moreover, the university performs stunningly well in terms of in-campus diversity, academics, campus facilities and much more. Business, Psychology and accounting are the most popular majors selected at Upper Iowa University.
The universities mentioned above are the pinnacle of research-based education and a wide range of majors in various departments. Choose a university from this list, not based on reputation, but based on which offers the education in the subject you want to major in.