The United States is home to the most renowned and expensive educational institutions in the world. These institutions include both universities and colleges in the United States, public and private. Despite this, the US is probably still the number one country in the world in terms of international student attraction.
This is due to world-class high-quality education offered in its colleges and universities. However, this top-notch education and training doesn't come for cheap.
Here are the most expensive colleges in the US in terms of annual fees.
1. Harvey Mudd College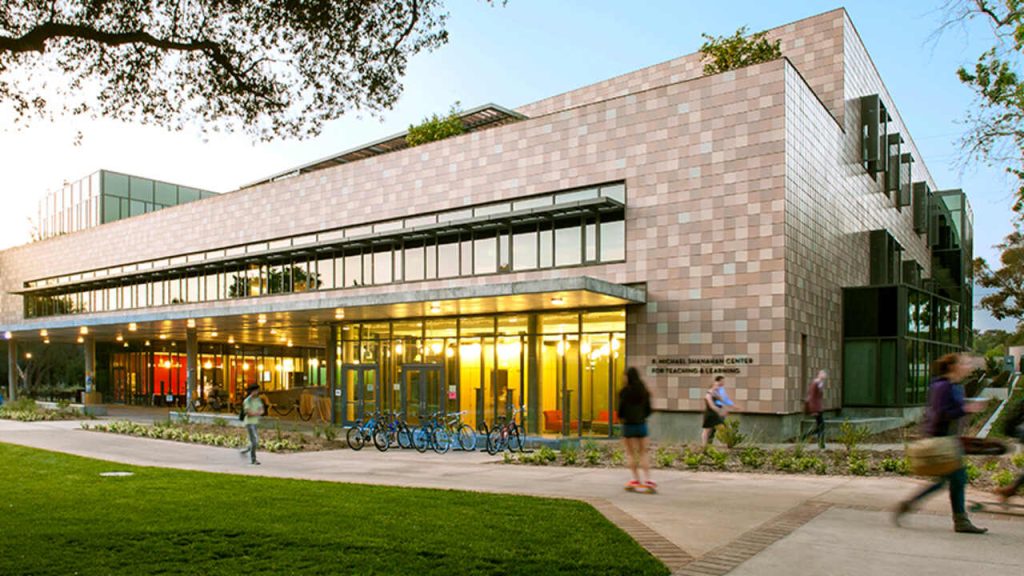 The most costly college in the US is Harvey Mudd College in California. Students in this college on average must pay $77,339 a year for tuition. Nevertheless, roughly 70% of students studying here get financial assistance of some form, including prizes, scholarships and work-study opportunities.
2. Amherst College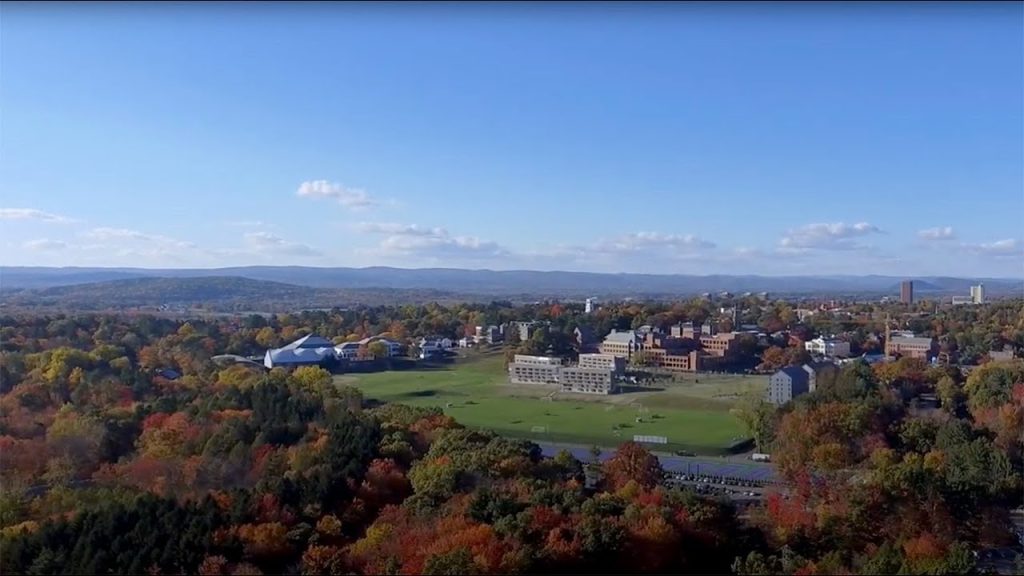 The annual tuition fees for Massachusetts' Amherst College are $76,800 on average, the highest in the state. The acceptance rate at this college is just 11%, showing how hard it is to get into it. Moreover, this college stands along with famed Massachusetts Universities like Harvard and MIT as one of the best educational institutions in the state.
3. Dartmouth College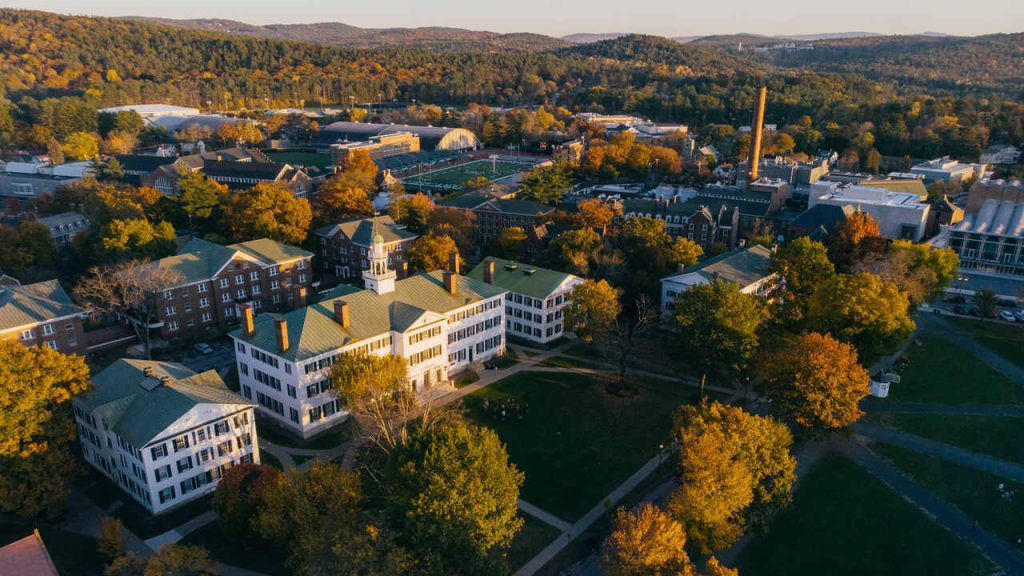 The average annual tuition at Ivy League school Dartmouth College is $76,480. The acceptance rate at New Hampshire's most renowned college is just 8%. Econometrics and quantitative economics is the most popular program in this college, just behind political science and government. Founded in 1769, Dartmouth College has an impressive 95% graduation rate.
Check out these oldest colleges in the US.
4. Wellesley College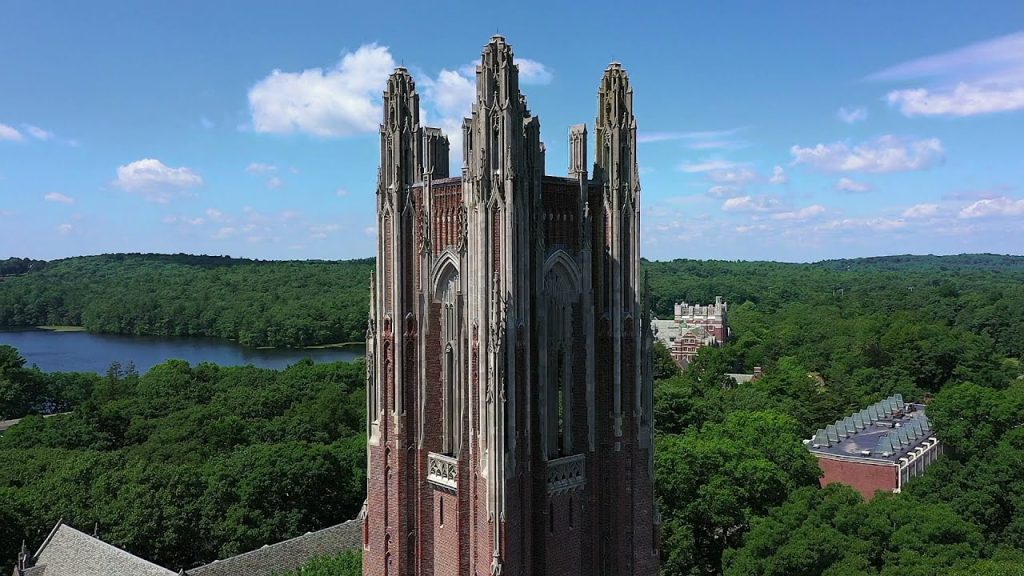 Students at Wellesley College typically pay $76,220 a year in tuition and fees excluding financial help. It maintained its position as one of the leading colleges for women in the United States. This is a Liberal Arts college in Massachusetts that offers an array of in-demand programs, and is one of the most expensive colleges in the US.
5. Vassar College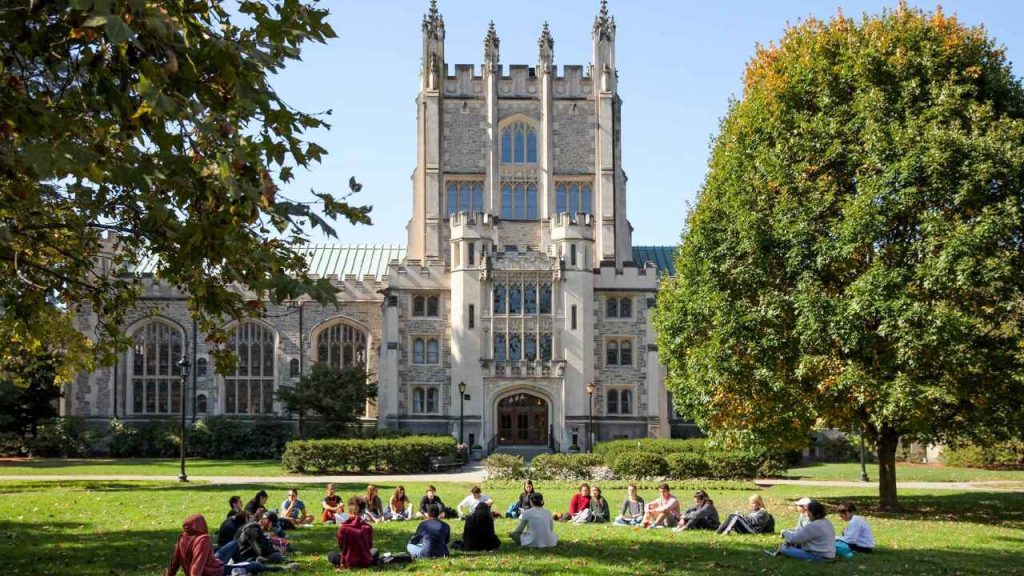 The average annual tuition of Vassar College, situated in the state of New York, is $76,000. However, students that receive financial help make up over half of the college's students. Vassar College is the most expensive college in New York, featuring a massive hub of international students. Founded in 1861, the college's popular programs are Biology and Economics.
6. Haverford College
Haverford College in Pennsylvania is a private college which was founded in 1833. The tuition fees on average here are $75,966 yearly, while SAT scores are not required for candidates. The most popular programs in this Liberal Arts college are Economics, Biology and Political Science. The college has a 200-acre massive campus with an acceptance rate of only 18%.
Read this list of hardest colleges to get into in the US.
7. Reed College
The annual tuition at Reed College is $75,950 per year. It is listed by Niche.com as one of the top educational institutions in America which require no application fee. This college has an acceptance rate of 42% and more than 100 years of sustained academic excellence. Psychology is the most popular major at Reed College.
8. Bard College
Bard College in New York City has an annual tuition of $75,921 before financial help. The majority of new enrolled students that attend this private college are from high schools. Bard College provides a classic liberal arts institution with outstanding offerings in both visual and performing arts.
9. Oberlin College
(Visit Website)
Oberlin College students have to pay annual tuition fees of $75,888. Although SAT scores are not necessary, candidates who are enrolled here typically average scores between 1280 and 1480. This private liberal arts college in Ohio has an acceptance rate of 35% and offers programs like Music performance, Political science and government, Biology, Psychology and more.
10. Franklin and Marshall College
The yearly tuition for Pennsylvania's Franklin and Marshall College is a staggering $75,512. The most prominent major in this college is Multi-/interdisciplinary studies, which is closely followed by economics. This private liberal arts college has over 2,400 full-time students and more than 175 faculties.
11. Scripps College
The annual tuition fees at Scripps College are $75,474, making it one of the most expensive colleges in California. Moreover, Scripps College is also one of the best-ranked colleges in the United States for women.
12. Boston College
The average annual cost of Boston College is around $75,422 per year. It is one of the top Catholic colleges in the country, situated in Massachusetts's most well-known city. If you are an athlete or love sports, then apply at this college to call yourself a Boston College Eagle.
13. Barnard College
NYC's Barnard College charges annual tuition fees of $75,335 on average from students. It is ranked as the top college in America for women by Niche, and has only 14% acceptance rate. Research and experimental psychology, Econometrics and quantitative economics and Political science and government are the leading majors in this college.
14. Connecticut College
Students at Connecticut College receive education in the liberal arts, so they can participate as outstanding residents in a global community. Moreover, the average annual tuition fee costs in this college is $75,315 per year, before receiving financial assistance.
15. Bennington College
In Vermont, there is a private liberal arts college called Bennington College, where annual tuition fees range close to $75,000. It was first established in 1932 as a women's institution before transforming into a co-educational institution in 1969. It asserts that it's the very first college to treat the performance and visual arts equally with regard to its liberal arts curriculum.
16. Middlebury College
Middlebury College charges its students an annual tuition of $74,826. The percentage of students who are granted admission to the Middlebury College is 18%. This small, liberal arts college in Vermont.
17. Colby College
This college offers solely undergraduate degrees and has standard yearly tuition and fees of $74,725. Additionally, Colby College has a high ranking among the best institutions in the United States and there is no application cost.
If we observe this list, a correlation between affluent communities or state and expensive colleges can be made. The majority of colleges on this list are from wealthy, affluent states like New York, California and of course, Massachusetts.