The largest city in Indiana is Indianapolis. Other cities in the state have their great features, attractions and different numbers of population.
These big cities of the state are well-developed and are improving their standard of living. However, in rural areas, the population is shrinking. If you are planning to visit Indiana, it is better to start with exploring cities.
Read further to find the biggest cities in Indiana for your next trip.
1. Indianapolis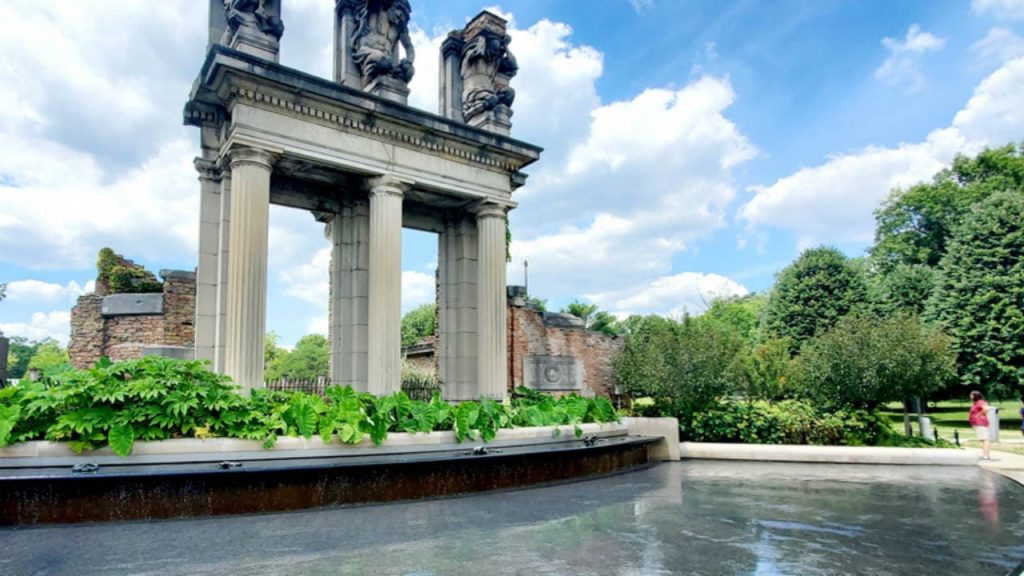 Indianapolis is the state capital of Indiana. It is also the most populous city in the state. With over 970,000 residents residing in the vast area of 952.9 square kilometers, this city is full of diverse and vibrant communities.
Some highlights of the city are the Central Canal, the Indianapolis Motor Speedway Museum, the Children's Museum of Indianapolis and more. The ambient environment of this city makes it a great spot to visit.
Area: 952.9 sq. km.
2. Fort Wayne
Located in northeastern Indiana, Fort Wayne is a wonderful city. With an area of 287 square kilometers, this city is filled with botanical gardens, an outdoor vast area, beautiful neighborhoods, zoo, museums and more. It is also home to Fort Wayne Children's Zoo, which is an Indonesian rain forest in Indiana.
Area: 287 sq. km.
3. Gary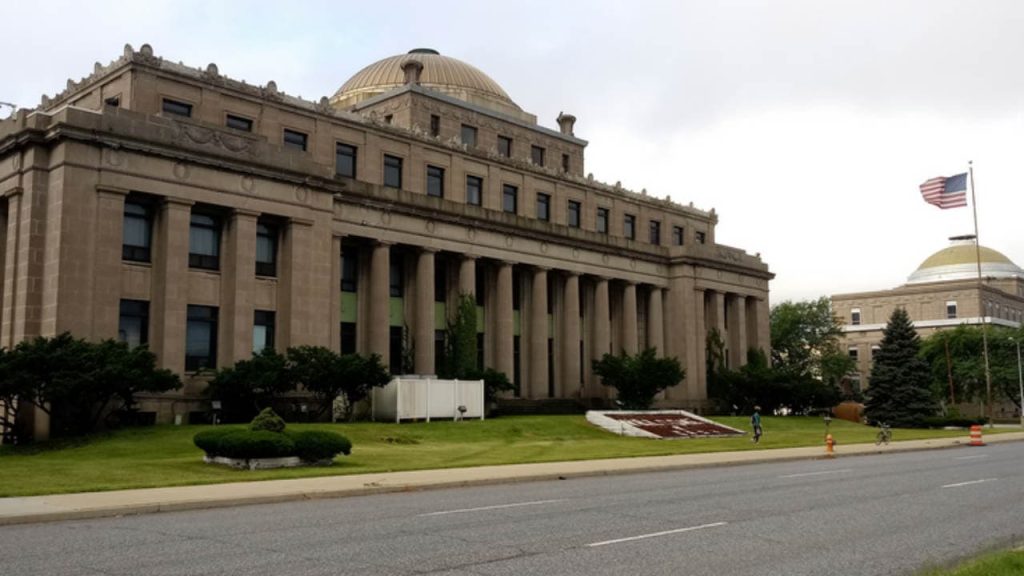 In the borders of Porter County, Gary is a city dominated by major industrial activity in the state. It has an area of 131.1 square kilometers. As it is located along the southern shore of Lake Michigan, it has a great location for industrial development. The city has beautiful structures and fantastic spots to explore.
Area: 131.1 sq. km.
These are the most populated cities in Indiana.
4. Evansville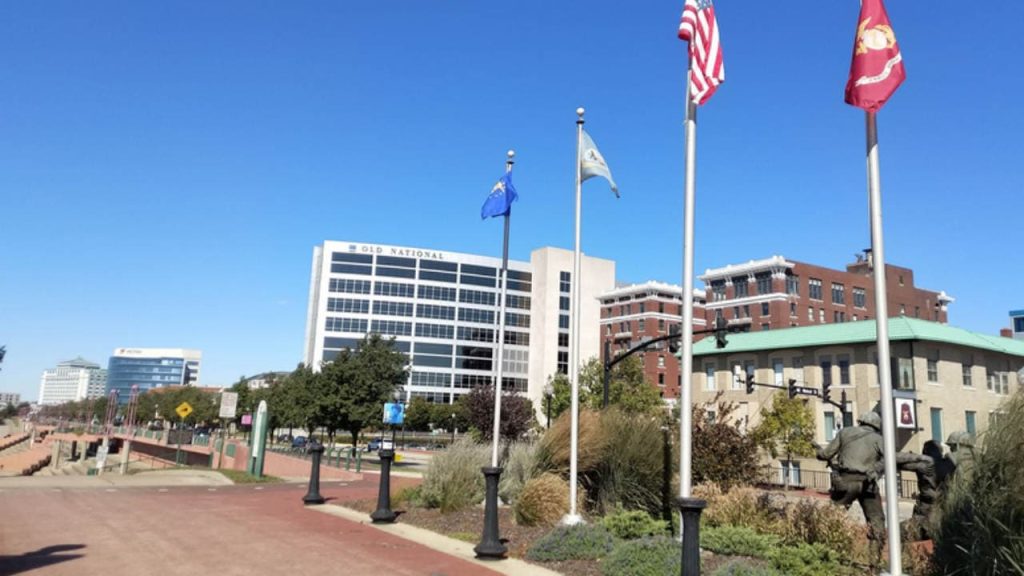 Based on the Ohio River, Evansville is a vast city in the state with an area of 123.9 square kilometers. Its famous Angel Mounds State Historic Site is a must-see. Besides residential areas, you can find interactive museums, zoo, botanical gardens, art galleries and more in this city of wonders.
Area: 123.9 sq. km.
5. Carmel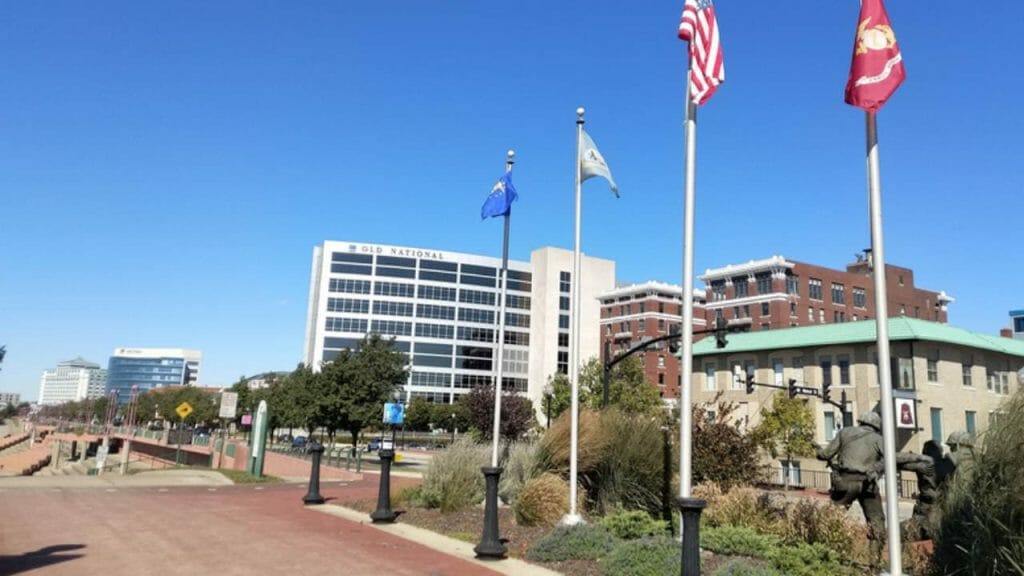 Encompassing 122.9 square kilometers, Carmel is a suburban city with a population of 99,757. The city developed well after the 1980s, and the residents enjoy the calm and peaceful environment of this suburb.
Area: 122.9 sq. km.
6. South Bend
South Bend is home to the University of Notre Dame. This city encompasses an area of 109.82 square kilometers and sits on the St. Joseph River of the state. Famous for its regional life, this city is also home to historic standings of beautiful architecture. You will find tons of spotlights throughout the city while exploring.
Area: 109.82 sq. km.
These are the best cities to live in Indiana.
7. Anderson
Anderson is a city in Madison County and has an area of 108 square kilometers. It is named after Chief William Anderson. This city encompasses a huge area and provides home to many residents who are living here for generations. While exploring, you will find many beautiful attractions along with shops, boutiques, stores and restaurants.
Area: 108 sq. km.
8. Kokomo
Well known for being the principal city with an area of 95.29 square kilometers, Kokomo is a city situated within Howard County. The city features large open areas, and throughout the city, you will find a lot of trees and plants. Because of the structure, the atmosphere in this city is nice to visit during summers and winters.
Area: 95.29 sq. km.
9. Terre Haute
If you travel only 5 miles east of Indiana, you will find the city of Terre Haute which encompasses an area of 91.35 square kilometers. It falls under the Vigo County of the state. Although it is not as big as other cities in the list, it has a population of 170, 943. This metropolitan area has been developing with its increase of population.
Area: 91.35 sq. km.
10. Noblesville
With a population of 51,969 within the area of 84.93 square kilometers, Noblesville is a big city in the Hamilton County. The city is decorated with beautiful vast parks and other attractions which attract a lot of visitors annually. There are several stores, restaurants and shops across the streets which give a relaxing vibe to the city as well.
Area: 84.93 sq. km.
In Tippecanoe County, Lafayette is an incredible city because of its location with an area of 76.41 square kilometers. On one side of the city, there is the Wabash River, which gives fantastic beauty to the city.
Then on the other side, Purdue University is situated which is one of the most famous universities in the state. These aspects influence the large communities to come together in this city.
Area: 76.41 sq. km.
12. Greenwood
Located between Interstate 65 and Indiana State Road 37, Greenwood is a colorful city with an area of 72.28 square kilometers. There are a lot of amazing places, including amusement parks, parks, museums, gardens and more spread across the city. So you can reconnect with the serene beauty of nature when you visit this town.
Area: 72.28 sq. km.
13. Muncie
In Delaware County, an incorporated city is Muncie. Previously it was called Buckongahelas Town, but after some policies, it was named with the current one.
According to the census of 2020, this city is home to a population of 65,194 within the area of 71.49 square kilometers. Although not a huge population, there are several communities within the residents along the different parts of the neighborhoods.
Area: 71.49 sq. km.
14. Hammond
Situated by the Lake County of Indiana, Hammond is the only city in the state which shares a border with Chicago. This city was a settlement in the mid-19th century. In northern Lake County, it is one of the oldest cities that has an area of 61.67 square kilometers. With its rich culture and heritage, the city has stunning places to roam around and explore.
Area: 61.67 sq. km.
15. Bloomington
Bloomington is a popular city in Indiana. Because of its multiple attractions and rich history, this is a city of wonders of 60.69 square kilometers. For art lovers, this city offers the WonderLab science museum, Indiana University's Eskenazi Museum of Art, 1835 Wylie House and many more fascinating attractions.
Area: 60.69 sq. km.
The listed biggest cities in Indiana not only are fantastic places to visit, but they also feature a lot of attractions and amenities to enjoy. Don't wait longer and enjoy your much-needed getaway in this marvelous state.