If there is one thing the state of Indiana doesn't lack, it is beautiful cities. The most top cities in Indiana usually end up ranking quite high among the best cities to live in the United States.
Although it doesn't offer the vibrant nightlife and entertainment facilities as Florida or California, it has an abundance of well-organized, tranquil, safe and natural gifted cities. Additionally, many of these cities in Indiana have modest lifestyles and beautiful open spaces for recreational activities.
If beauty is what you are searching for in cities, then check out our list of the most beautiful cities in Indiana.
1. Bloomington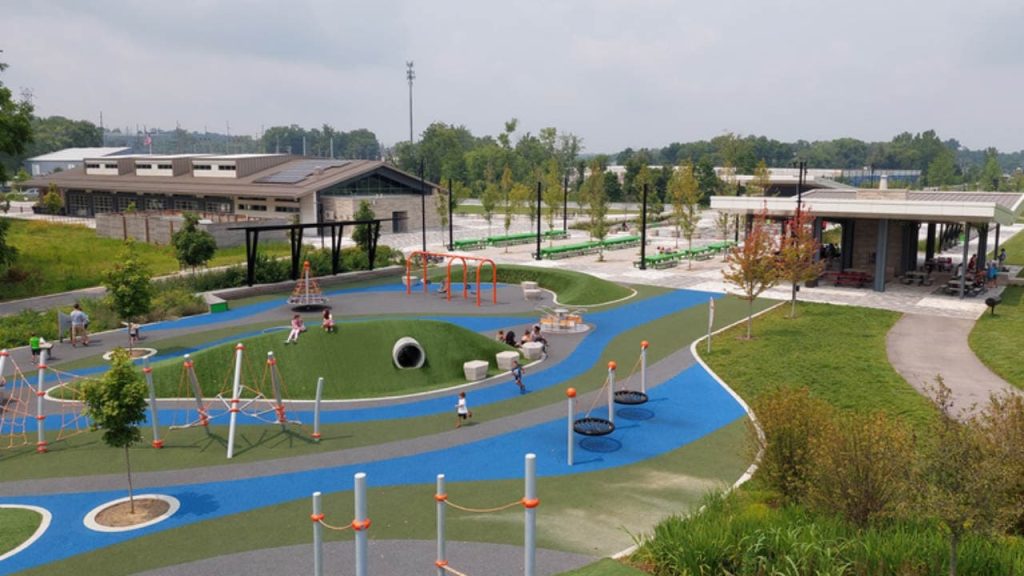 This list is led by Bloomington, which has a population of about 85,000 and serves as the official county seat of Monroe County. Having Indiana University as one of the state's primary employers, Bloomington attracts youthful, educated, talented and energetic individuals to its vibrant communities.
2. Carmel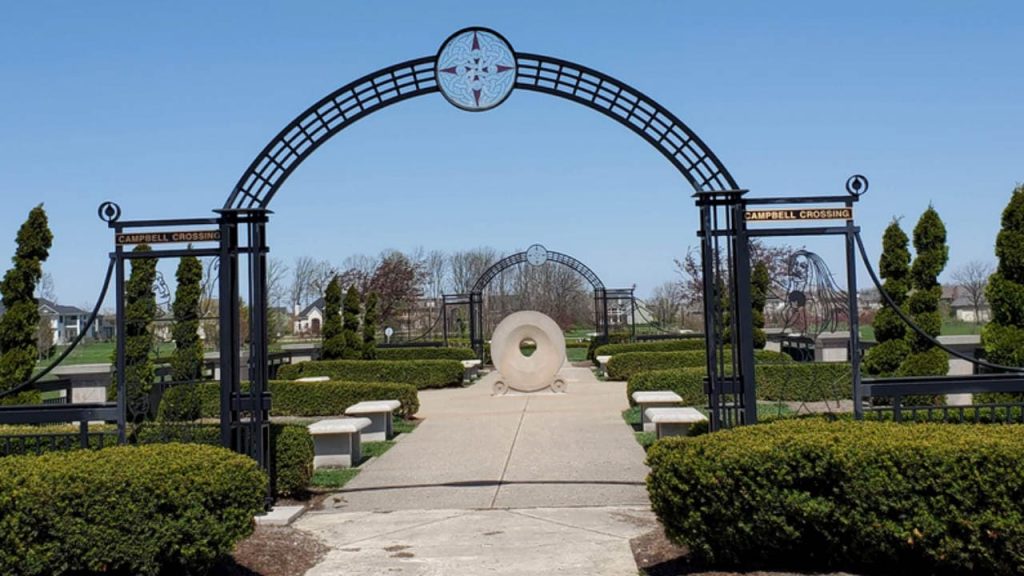 Over 92,000 people live in Hamilton County's rapidly expanding metropolis of Carmel. Carmel is one of the wealthiest cities in Indiana, boasting an average household income of around $100,000 per year. The city's 40+ multinational headquarters account for its rich and highly-educated population. It is also the second-most expensive city in Indiana to live in.
3. Fishers
Fishers, a suburban city in Hamilton County, ranked so high on our list, is because of its tranquil surroundings. Similar to Carmel, Fishers is an affluent, rapidly expanding suburban city in the Indianapolis Metropolitan Area, with plenty of parks and excellent job prospects.
These are the best cities to live in Indiana.
4. Westfield
Westfield, also located in Hamilton County, is a small suburban city with incredibly high home prices. It is home to Grand Park, the largest child sports complex in the nation, making it an excellent place to raise young athletes. This city does a great job at capturing the peaceful nature of Hamilton County.
5. Zionsville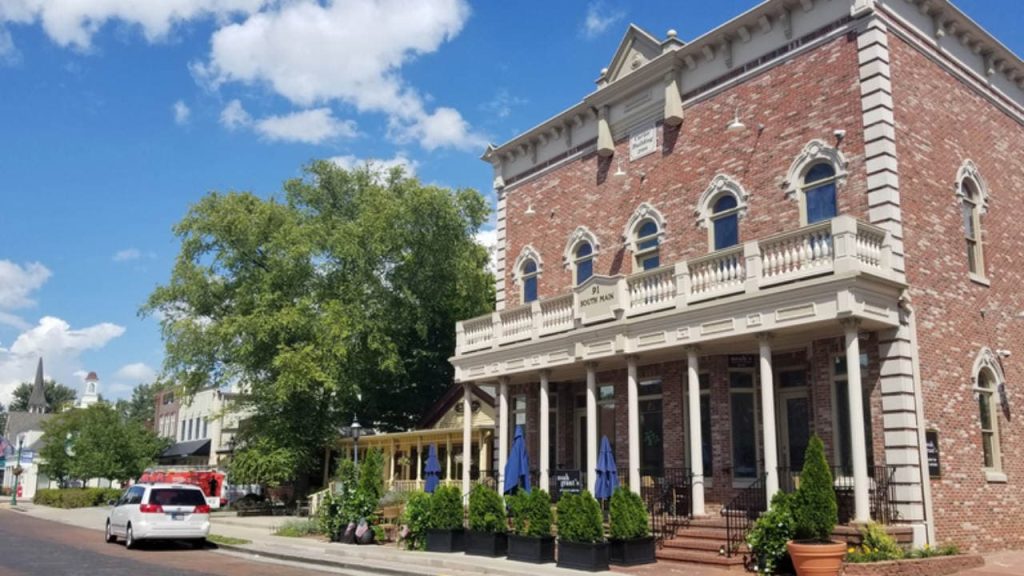 One of the best cities to live in Indiana is Zionsville, which is situated on the northern side of Indianapolis. Zionsville has a population of fewer than 30,000 people and a downtown area with an old-town feel. It is the most expensive city in Indiana and offers a look back at America's signature old-school, small-town atmosphere.
6. Newburgh
Newburgh, is one of the most expensive and wealthiest cities in the state with an average house price of $352,459. Being one of the least populated cities in Indiana, this charming suburb consists of a small population of little more than 3,000. The city has a mix of both rural and urban amenities and housing options, making it the ideal combination of the two.
Check out these beautiful places to explore in Indiana.
7. Fort Wayne
Northern Indiana contains one of the state's largest cities, Fort Wayne, which is home to 260,000 people. The Foellinger-Freimann Botanical Conservatory offers both internal and external spaces, along with tropical gardens. Also, the Fort Wayne Museum of Art showcases the beautiful culture of artistry in the city.
8. Chesterton
Chesterton, one of the most beautiful cities in Indiana, is home to some top-quality architectural works. The houses in this city are made with incredible designs and have a median property price of $321,796. This high price also has a lot to do with the serene environment and excellent living conditions offered by this magnificent city, which is home to 13,884 people.
9. Indianapolis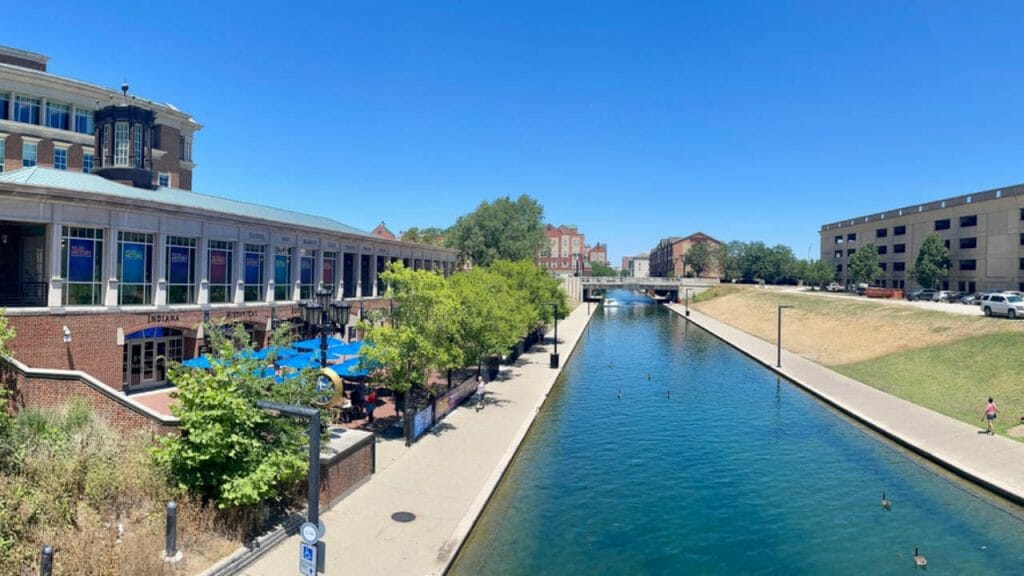 The capital of the state, Indianapolis, is also the busiest metropolitan area in the state and is the most populated city in Indiana. No other city in Indiana has set itself apart from a commercial point-of-view as the capital. Indianapolis is home to world-class skyscrapers, beautiful waterfront areas and parks and the iconic Indy 500.
10. West Lafayette
65 miles outside the Indianapolis metropolitan area, sits the city of West Lafayette, known for its peaceful living areas and vibrant downtown area. The city is best-known for Indiana's famed "Hoosier hospitality". West Lafayette is also a highly expensive city to buy a home in. Purdue University is the most well-known educational institution here.
11. Noblesville
Noblesville, a suburban city in Indiana, is a portion of the Indianapolis metro area situated along the White River. It has an estimated population of around 64,000, most of whom live in a peaceful, natural setting. As a result of the beautiful nature of Noblesville, homes in this city cost an absolute fortune.
12. Munster
Munster is one of the best cities in Indiana to live in, and it's just not due to the beautiful scenery. The city is home to many large-scale professional service companies, retail stores and local businesses. However, this is also a 24,000-resident suburban city that offers a peaceful and safe living environment, alongside relaxing opportunities.
13. Dyer
Dyer is a small Indiana city with a modest population of around 17,000. It is a suburban city where most residents own their homes. Furthermore, unlike most top suburbs, Dyer provides a more rural, countryside feel, and is surrounded by beautiful rivers.
14. Merrillville
Merrillville is a beautiful city situated in Lake County, and is full of majestic lakes. Alongside the beautiful lake surroundings, this city also provides a lively downtown area. Being home to over 36,000 people, Merrillville is a tranquil, rural city that offers a small-town feel.
15. Granger
Granger is one of the most expensive cities in Indiana to live in, and is one of its wealthiest as well. It has managed to regulate its wealthy businesses in a way that doesn't reduce the living standards of this city. The city provides a beautiful suburban feel that is hard to match, and recreational areas which offer scenic views and relaxing opportunities.
16. Munster
Munster, a small city in Lake County, is consists of heavily-funded public schools and affordable housing costs. The residential neighborhood is located in the Chicago metropolitan area, about a 30-mile drive away from Chicago's central business district. Although Munster's crime rate is not particularly favorable, it is still considerably lower than the average of Indiana.
17. Plainfield
In all honesty, Plainfield's crime levels may require some work. However, the locals have many other reasons to smile about. This medium-sized city, which has a population of around 30,000, is just 20 miles away from Indianapolis. The city of Plainfield is well recognized for one thing in particular – low cost of living.
As we can notice from the list, most of the top 5 cities on our list are from Hamilton County, which is truly the most beautiful county in Indiana. So, moving to that county might not be a bad choice. However, cities like Bloomington and Indianapolis are also two cities that offer an eye-catching tour if you are planning to visit.