Hawaii is a coastal state in the United States that is renowned globally for its beautiful landscapes and coastal areas. Beautiful islands, stunning golf courses, luxurious hotels and resorts, vibrant tourist attractions and tranquil neighborhoods are some main features of Hawaii.
So, it is easy to see why Hawaii is home to many stunning bike trails that leave you inspired. These bike trails are perfect for a relaxing ride through wonderful surroundings, or moving from one town to another. However, finding the best ones among them isn't easy.
That is exactly why I have compiled a list of the most wonderful bike trails in Hawaii.
1. Ke Ala Hele Makalae
The Ke Ala Hele Makalae trail, which literally translates to "The Path that Goes by Coast," is one of various outdoor adventures available on Hawaii's stunning Kauai. The trail follows the Royal Coconut Coast of Kauai for around 7 miles across 2 distinct sections, which is how it got its name.
Moreover, tourists can experience breathtaking views of the ocean, as well as scenic views of the sunset. It is one of the best bike trails in Hawaii.
2. Ka'ena Point Trail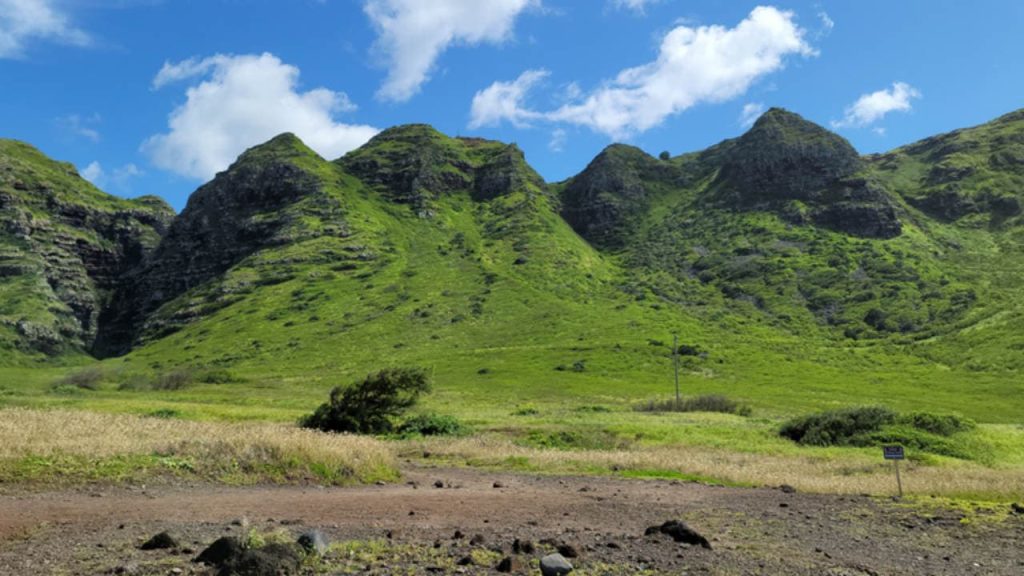 Ka'ena Point Trail is just one of many beautiful paths on Oahu, sometimes called the "Heart of Hawaii". The Ka'ena Point Natural Reserve Area is an amazing area that is secluded, and full of incredible scenic protected areas.
These areas contain many of the remaining remnants of the coastal sand dune ecosystem on this island. The trail itself is 4.75 miles long in length.
3. Waialua Beach Road Bike Path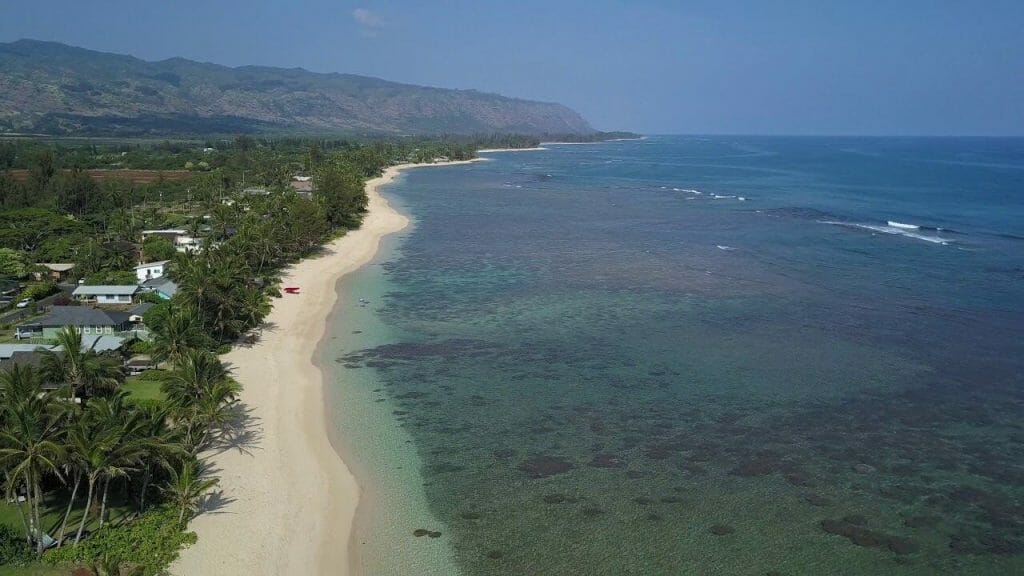 Located in Honolulu, the capital of Hawaii, Waialua Beach Road Bike Path is one of the most well-known bike trails in the state.
This easy 2.5-mile trail weaves through the city, offering options for pleasure and commuting, while moving right past the mill. There are proposals to link the trail to additional paths for active transportation, which would further enhance the route connectivity in Waialua.
Check out these extreme ziplines in Hawaii.
4. Ke Ala Pupukea Bike Path
Ke Ala Pupukea Bike Path is a stunning bike trail in Honolulu that is 2.8 miles long. The trail follows the renowned Kamehameha Highway around the coastline, and is a treasure on the Northern Shore.
Additionally, this trail is a nice way to visit the Pupukea neighborhood and North Shore's beaches. Along this trail you will also find the Pupukea Marine Life Conservation District as well.
5. Malaekahana Bike and Pedestrian Path
The Malaekahana Bike and Pedestrian Path is located between the cities of Kahuku and Laie in Honolulu County. The launch of this trail was facilitated by the combined efforts of locals, nonprofit groups, landlords and companies.
Locals frequently use this paved, 8-foot-wide route that stretches beside the Kamehameha Highway for travelling across towns or going out for a run. Moreover, this wonderful bike trail has the perfect setting for biking.
6. Ala Wai Canal Promenade
Situated in the capital's Waikiki Beach, Ala Wai Canal Promenade is a fantastic bike trail with tranquil surroundings. The path is a component of the southern shore of Oahu, and is a growing set of interconnected trails and bicycle pathways known as the Lei of Parks.
The Ala Wai Canal, which was constructed in 1928, is 2 miles long. It was built to clear the marshes and prepare the land for developmental projects, which also paved the way for this trail.
Take a look at these amazing hiking trails in Hawaii.
7. Ala Moana Park Path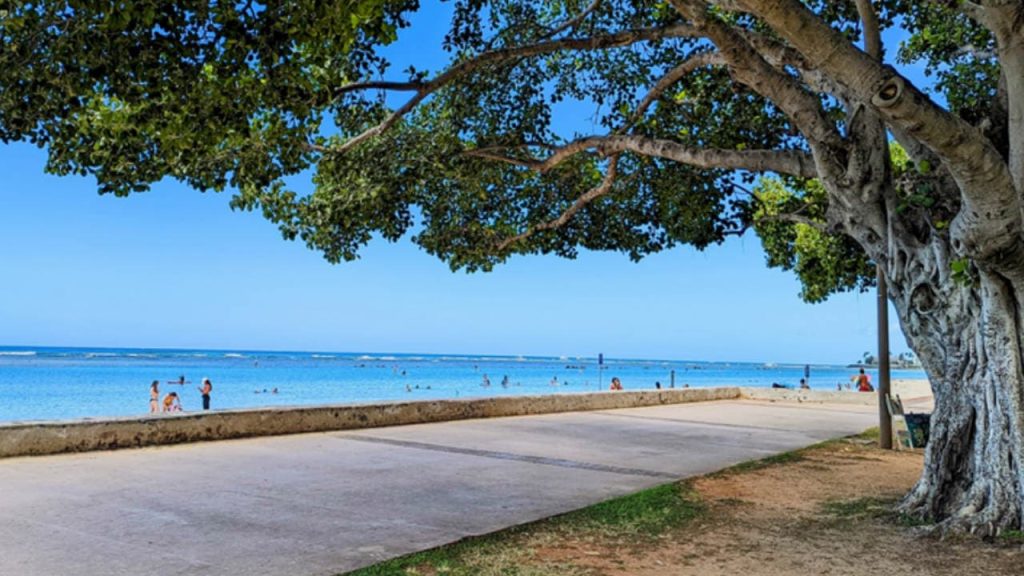 Ala Moana Beach Park, also known as "the People's Park", has a literal meaning of "way to sea". In this beach park, there is a stunning trail called the Ala Moana Park Path. This trail is part of the Lei of Parks system, and stretches for around 2 miles.
Visit this trail for a beautiful bike run while enjoying bike share stations, green spaces, picnic places, gaming courts and many other amenities around the beach.
8. Pearl Harbor Bike Path
Pearl Harbor Bike Path, situated close to Honolulu's downtown area, is one of the island's biggest attractions, Pearl Harbor. The trail is a 5.2-mile route that offers an opportunity for leisurely strolls, runs, and bike rides.
Moreover, you can take a bike ride on this trail and explore the most iconic harbor in the world. The Pearl Harbor National Memorial is also situated quite close to this trail, where you can learn about the historic incident of 1941.
9. West Loch Bike Path
This peaceful bike trail runs alongside portions of the West Loch shoreline and is close to the Pearl Harbor Bike Path. It treats its guests with awe-inspiring views of the water, tranquil residential neighborhoods and lush green lands. Furthermore, West Loch Bike Path also runs through an amazing golf course and a wildlife refuge.
10. North Shore Greenway
Located in Maui, one of Hawaii's most beautiful and scenic places, North Shore Greenway is a stunning 2.2-mile bike trail. If you want to enjoy a bike ride along the shore, then North Shore Greenway is the trail to choose. Not only is it great for bike runs, but you can also take a stroll or go out for a run on this trail.
11. Kalalau Trail
Across the Na Pali Coastline, Kalalau Trail is a thrilling hiking trail. For hikers, this trail offers the pristine beauty of rivers, the mesmerizing charm of the sea cliffs and interesting archaeological sites of the Kalalau Beach.
12. Keonehe'ehe'e – Sliding Sands Trail
For the best summit hike in Hawaii, you need to hike through the Sliding Sands Trail, located inside Haleakala National Park. The trek can be broken down into sections, which makes it less strenuous.
The crater floor can be visited at the end of the trek so that hikers can enjoy the unparalleled views of geological formations. The area is home to different unique plants like bidens, Hawaiian silverswords, and also birds like nene geese.
13. Haʻikū Stairs
Often called the Stairway to Heaven, Haʻikū Stairs is for the height lovers. The slippery metal ladder-like stairway can be quite nerve-wracking to climb as there are drop-offs on the side. This one is not recommended for those who are afraid of heights.
The dangerous trail conditions make it a challenging one for which it is not open to the public. You need to be guided with the experienced hikers with permission or else you will be fined.
The bike trails mentioned above are all truly wonderful, scenic bike trails that provide natural amenities and transport mobility. In terms of transportation, Malaekahana Bike and Pedestrian Path and Waialua Beach Road Bike Path stand out. However, in terms of offering scenic views and relaxation, Ka Ala Hele Makalae and North Shore Greenway are unmatched.