While Florida is well-known for its beautiful weather, world-class beaches, and famous attractions, paranormal investigators are drawn to the area for its spooky underworld.
It's hardly surprising that Florida is recognized for its hovering spirits, ghostly encounters, and strange happenings because of the state's long history of war, pirates, and sunken ships.
If you're planning a scary road trip across Florida and want to see the creepiest spots, I recommend that you stop at one of these haunted places in Florida that are well-known for their paranormal activities.
1. The Plaza Resort & Spa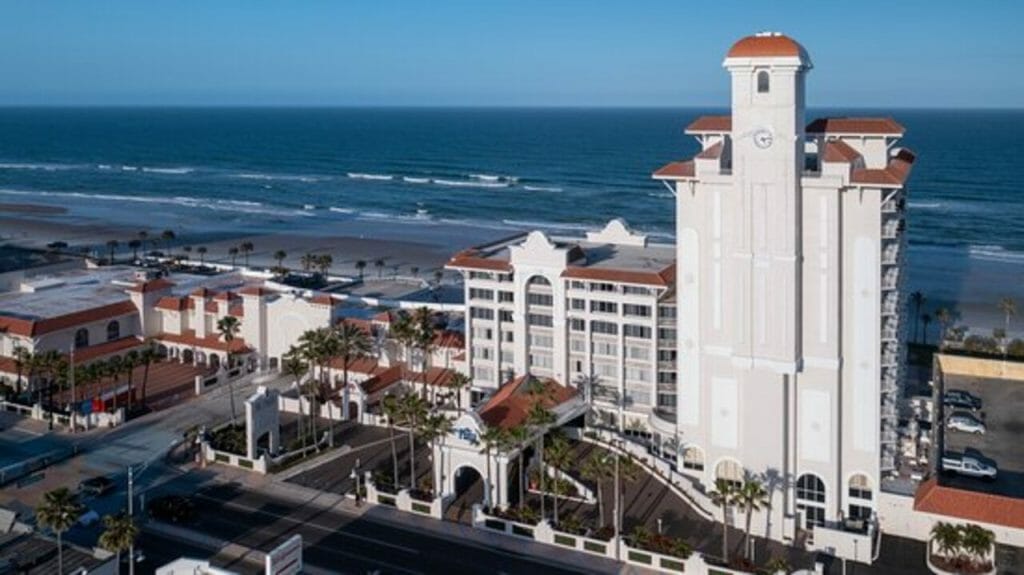 Nonbelievers are constantly looking for proof of extraterrestrial activity, and The Plaza Resort & Spa might have it. Surveillance cameras at the resort's Veranda Bar & Grille recorded late-night images of a shape-shifting ghost prowling the premises in August 2013.
But that isn't the hotel's first or only ghost story. The old structure was burned down in 1909. Contemporary employees will testify that they've seen the spirits of those who died in the fire, just like a little girl who now passes her evenings fiddling with the floors and raiding the restaurant kitchen.
2. Casa Monica Resort & Spa
It is another best-haunted place in Florida. The sound of children running along the fourth level is heard, yet no one is present. The Plaza de Leon Suite radio turns on at odd, but no one is inside the room. Room 411 guests awake to see strangers looking at them, but no one is present.
The three-story Flagler Suite, located high in the building, is the most haunted. A child's thumbprint was discovered on the first-floor bathroom mirror, and after knocking, a guy said, "We've been awaiting you," from an empty room.
3. Scarlett O'Hara's
You need some significant spook to win the title of Most Haunted place in Florida, the state replete with haunted pubs. That's precisely what you'll find at Scarlett's, where the previous owner and regular ghoul George Colee loves to show up.
George is said to have met his maker inebriated in a bathtub above the bar he named after his unfaithful wife. Since then, visitors and employees have boasted about his post-mortem antics. Plates and glasses appear to move inexplicably across the bar.
Looking for fun and scary place? Check out these haunted houses in Florida.
4. The Biltmore Hotel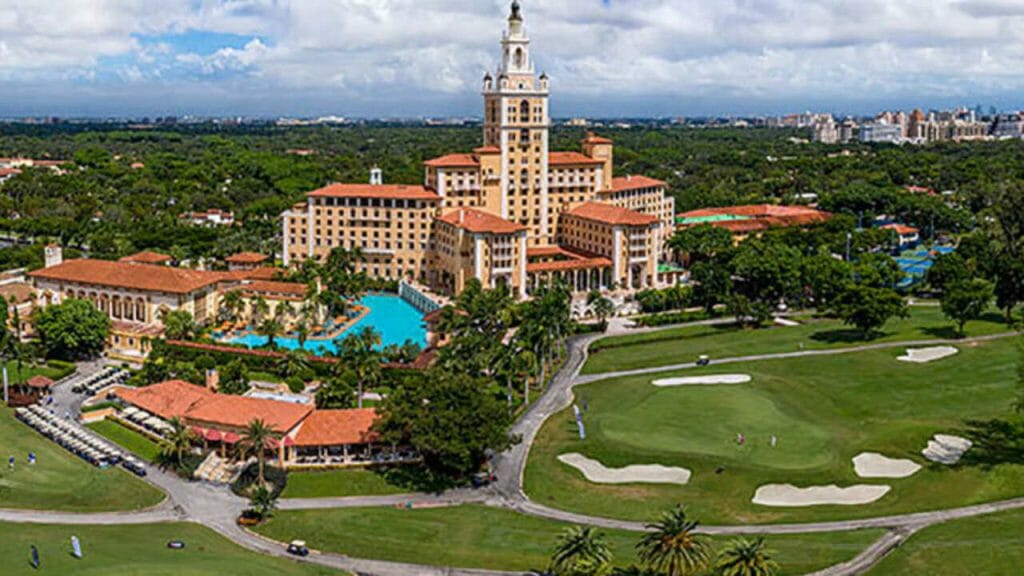 Gambling in Miami is seldom a wise idea. And mobster Thomas "Fatty" Walsh was fatally murdered at The Biltmore Hotel following a gaming disagreement. Staff had thought he'd moved on by now, but it turns out he hasn't.
According to tradition, ol' Fatty still hangs around at the bar, inexplicably shaking glasses, pursuing good-looking ladies, showing in bathroom mirrors, unlocking doors, and staying particularly near to the 13th ground, that he was slain.
5. The Deering Estate
The Deering Estate is the best-haunted place in Florida. The old mansion of Charles Fram is a 444-acre archaeological park constructed on Indian gravesites. So it's no surprise that it's home to Miami's biggest collection of spirits. On one night alone, ghost hunters captured a total of 60 voices throughout the estate.
PRISM investigators now offer regular ghost tours, using pendulums, crystal healing rods, and EMF meters to show followers exactly what lurks in the shadows.
6. Fort East Martello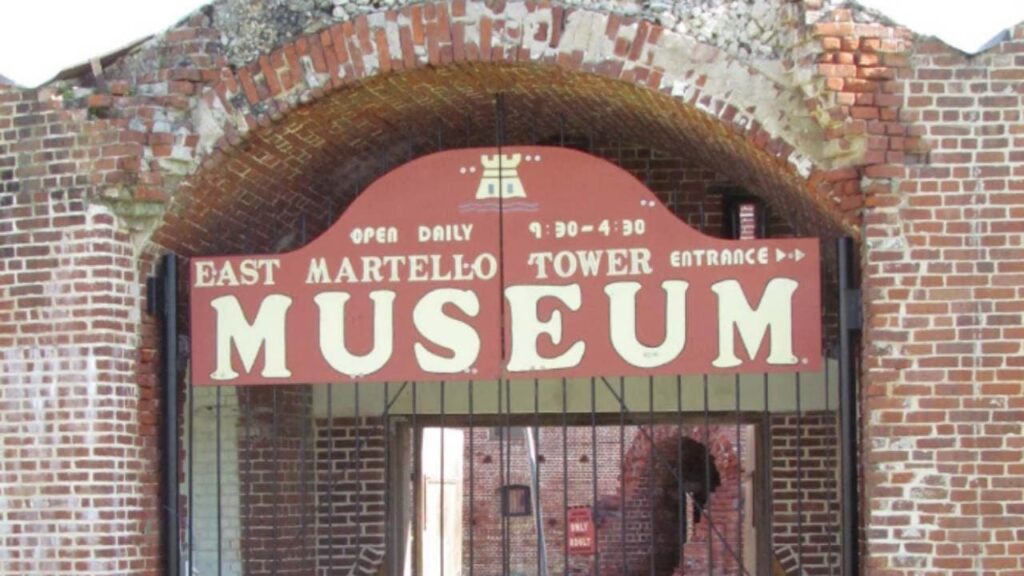 "Do not meddle with Robert the Doll" is a law that all Floridians obey. The doll presently resides in Fort East Martello, where he is housed in a display case and surrounded by a creepy xylophone soundtrack.
The chamber has a heaviness about it from the moment you walk in, and the walls are covered in apology cards from presumptuous visitors who've ventured to cross the world's most haunted place in Florida.
Check out this list of spooky ghost towns in Florida.
7. Stranahan House
Tour guides warn guests that a certain Frank Stranahan could just photobomb their pictures at Stranhan House, which is also one of the most haunted places in Florida. The house's original occupant is claimed to keep an eye on things still, often appearing in photos taken by visitors.
Other members of the Stranahan relatives have also been seen in the residence. Frank's wife, Ivy Stranahan, is said to accompany guests up the steps with a touch on the shoulder, and her fragrances are said to linger in the air.
8. Gucci
The famous Worth Avenue site was not always home to the fashion house. It used to be a few streets down until a poltergeist drove the staff out.
The friendly ghost was notorious for yelling out staff names, flickering lights, opening doors, and moving objects about. Several paranormal experts were called in, and exorcisms were done to exorcise the phantom.
9. Villa Paula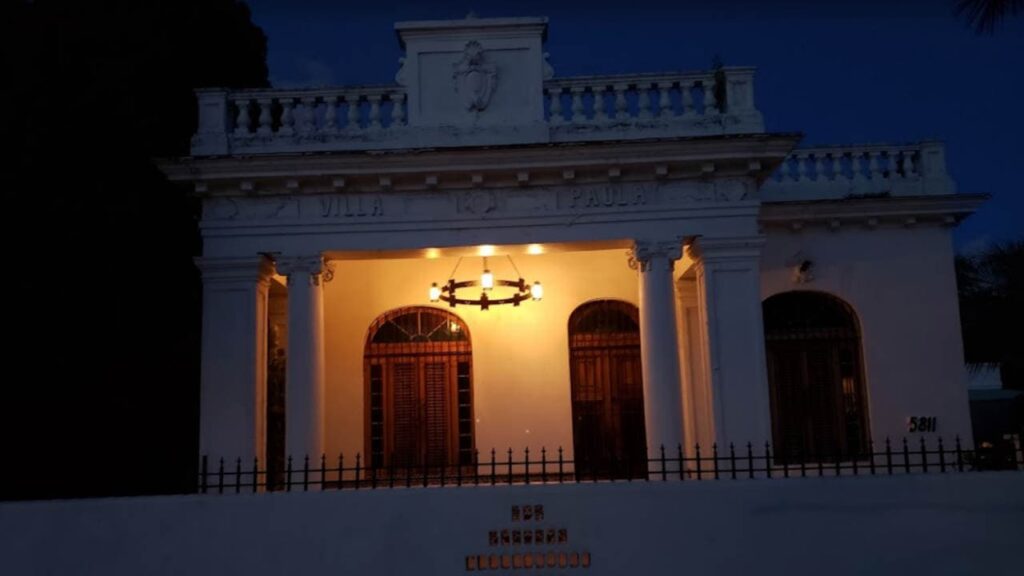 Consul Domingo Milord and his wife, Paula, lived in this majestic white mansion Villa Paula built as the Cuban embassy in the mid-1920s. Paula, born in Cuba and spent her days playing piano and enjoying Cuban coffee, died in 1932 after complications from limb amputation.
The casket is always there; however, it is difficult to approach due to ficus tree roots. It's questionable if it genuinely holds her mortal remains, yet rumors of her spirit linger.
10. Port Salerno
Port Salerno, a small hamlet in Florida, may be the most haunted place in Florida. Its most famous unearthly resident is infamous bank robber John Ashley, who met an awful end along with his whole crew.
According to legend, you'll also pass a field near the Pirate's Island resort were a powerful man's mistress allegedly hung herself after finding out she was pregnant. Other relics of more recent barflies are said to still stumble "home" through Port Salerno's streets, making strange noises and setting off alarms.
Many ghosts are lurking in plain sight, so do not be alarmed if you happen to catch a glimpse in these places.