Over three percent of the state of Alabama is made up of water. In fact, it is home to one of the country's longest navigational canals, which runs through the state. Dams built across rivers in Alabama have resulted in more than a hundred lakes, which means none of them are naturally occurring.
But the amazing part is most of these man-made bodies of water have become major tourist destinations, offering a wide range of leisure activities and opportunities for relaxation. Whether you're looking to go boating or camping in the nearby gorgeous locations, the lakes in this area have everything you need for a great vacation.
So, here I am listing the 15 best lakes in Alabama which are not only a source of water but also an amazing location to take a visit.
1. Guntersville Lake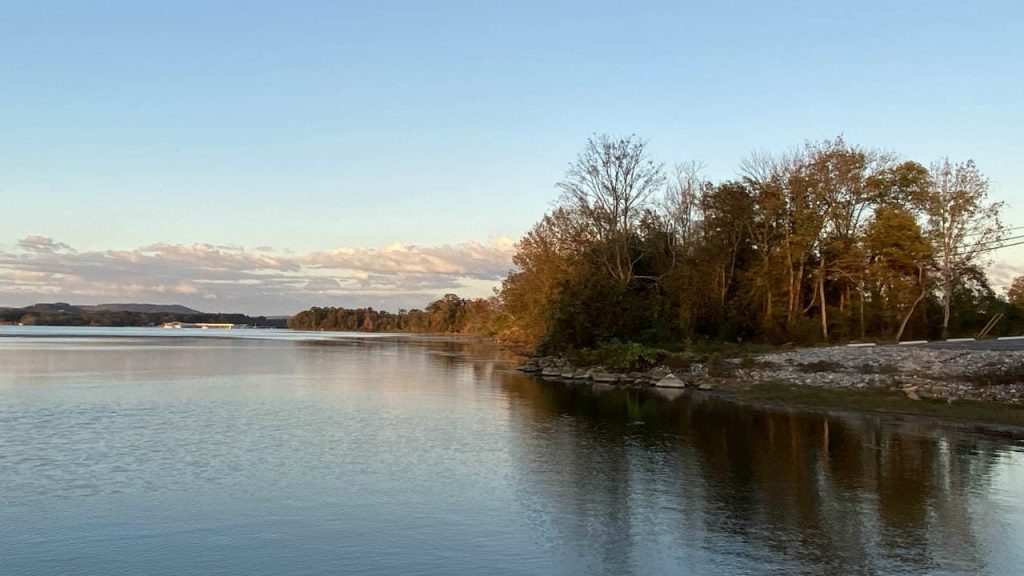 Guntersville and Bridgeport, two northern Alabama communities, are home to Alabama's largest lake. There are parks and lodgings along the 121-kilometer shoreline, so there are plenty of options for fun in the sun.
Vacation homes near the Eagle's Nest Golf Course on the water or at Lake Guntersville State Park provide a more tranquil location for those visiting this beautiful body of water. At the North Alabama Sailing Marina, you can rent a boat or learn about the greatest fishing spots in the area from John Maner.
Over 2,400 hectares of trees surround Guntersville Lake, making it an ideal spot for outdoor activities including hiking, riding, and bird viewing. Lesser scaup, red-breasted mergansers, gadwalls, and even bald eagles can be spotted nearby.
2. Lewis Smith Lake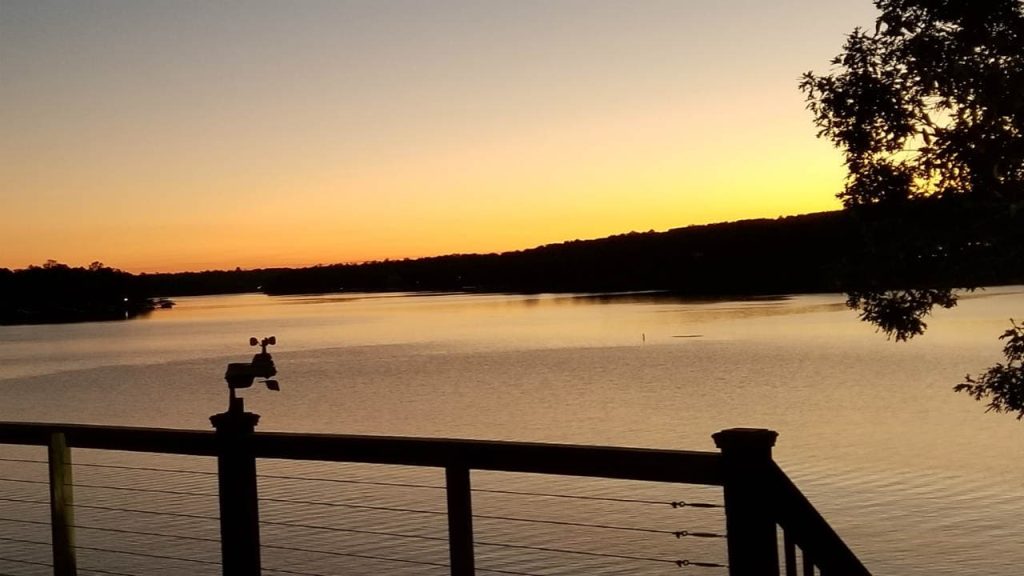 Lewis Smith Lake, on Alabama's Black Warrior River, is one of the state's most crystal-clear bodies of water. And this made it a well-liked vacation spot and a sought-after location for holiday home buyers.
With a shoreline of almost 800 kilometers, the three-fingered lake is ideal for swimming, boating, and other water activities. Bass fishing, in particular, is popular around here. Swimming and sunbathing are also available in the Sportsman Lake Park, while fishing for largemouth and spotted bass can be done at Trident Marina.
For individuals who enjoy learning about the past, this is a great location. You must visit the Crooked Creek Civil War Museum or the Ave Maria Grotto since you really won't love to miss out the whole fun.
3. Lake Martin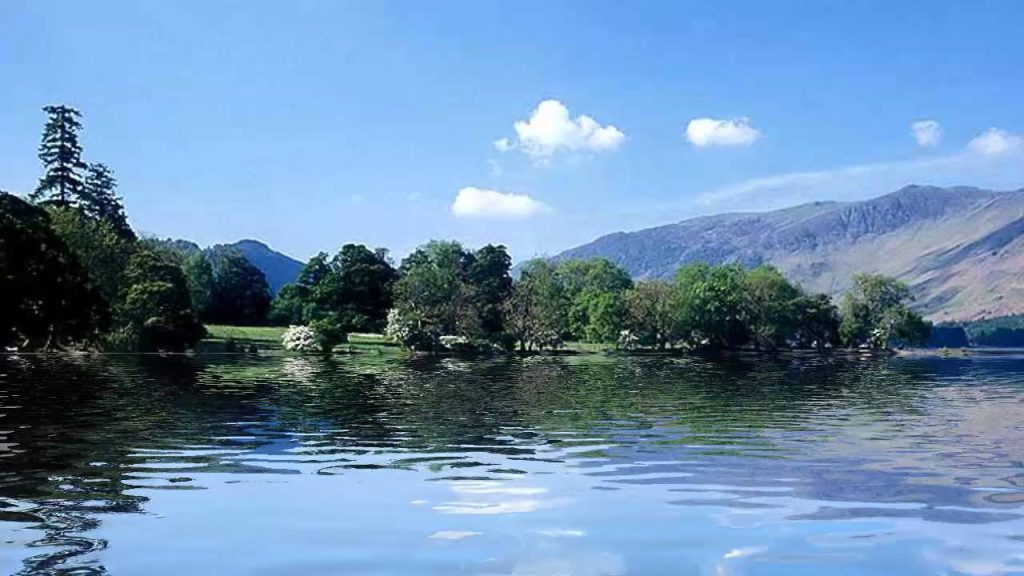 Over 1,200 miles of woodland beachfront surround this 17,800-acre lake. When Lake Martin was completed, it was the largest man-made body of water in the world.
You may go hiking, fishing, and basking on the lake's 743 kilometers of shoreline. Scuba divers and swimmers go to the craggy ledges of Chimney Rock and Acapulco Rock for their favorite spots. Lake Martin is also home to numerous high-end vacation rentals and lakefront estates.
Moreover, the area around the lake has a number of hiking routes where visitors may take in the scenery and spot local wildlife. In fact, several uninhabited islets can be found in Lake Martin.
You might also like to visit these waterfalls in the Alabama.
4. Wheeler Lake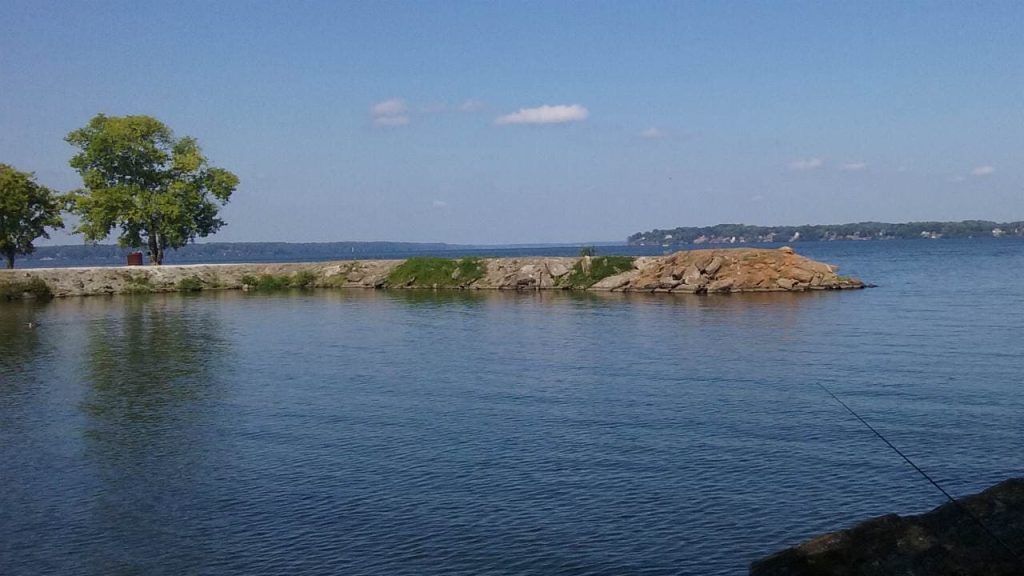 Wheeler Lake is the number four in this list. Located on the Tennessee River, Wheeler Lake may be found in the far north of the state. The river's 96.5-kilometer length, from Wheeler Dam to Guntersville Dam, makes it the state's second-largest lake.
Tourists flock to the lake every year, drawing in an estimated four million visitors. The most popular pastimes include fishing, boating, and camping. Make a point to visit the dam while you're there and take some pictures.
At Joe Wheeler State Park, you can go fishing or take a trip on Wheeler Lake. Visitors to the Elks River Lodge State Park can go swimming or picnicking by the water. Stop by Stephen's Unique Antique Shop and Village Interiors and Specialty Gifts in Rogersville for mementos when you're not out on the river.
5. Neely Henry Lake
This 4,500-acre lake is situated along the Coosa River, about an hour northeast of Birmingham. It was formed through the construction of a dam with the same name, and it was named after a former top official of Alabama Power.
The lake has about 540 kilometers of shoreline, which provides opportunities for swimming, picnicking, and bird watching. In addition, it's a popular fishing area for largemouth bass and spotted bass, among other species.
6. Weiss Lake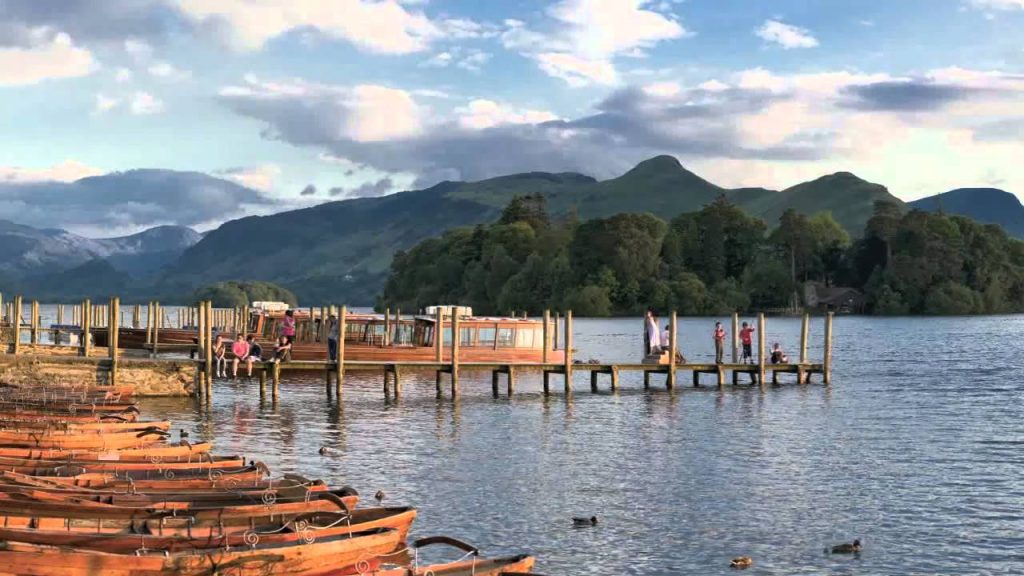 Weiss Lake is shared with the neighboring state of Georgia, despite the fact that it is located in Alabama for 90% of its length. The Coosa River, Chattooga River, and Little River all contribute about 13000 hectares of water to build the lake.
Weiss Lake has about 700 kilometers of shoreline, which is studded with hotels and marinas that are owned and operated by private individuals. There are also various campgrounds available for people who want to sleep under the stars rather than in a hotel. Fishes like – striped bass, largemouth bass, and crappie inhabit the lake, making it a popular fishing spot.
If you like fishing, make sure to also check out the best fishing lakes in Alabama.
7. Lake Wedowee
The upper reaches of the Tallapoosa River are home to Lake Wedowee, a man-made body of water. It has a surface area of 11,000 acres and is regarded as one of Alabama's finest lakes due to its crystal-clear water.
Among the lake's many attractions are swimming and boating, but it is also well-known for its water-skiing. The major attraction, though, is the excellent fishing, made possible by the abundance of bass in the area.
Your breath will take away from you as you approach the Shiloh Covered Bridge, which is surrounded by beautiful flowers. If you're looking for a hiking adventure, you should definitely explore the Cheaha Resort State Park.
8. Lake Tuscaloosa
Lake Tuscaloosa was constructed when the North River was dammed for the benefit of Tuscaloosa people. It boasts a 177-mile-long beachfront and various parks, including Binion Creek Landing Park and Rock Quarry Park.
Additionally, it provides private boat ramps and numerous private marinas. It's a fairly lovely lake, especially at sunset. The lake is flanked by a slew of cozy abodes and opulent mansions.
9. Lay Lake
Lay Lake is a 4,800-hectare reservoir that is mostly used for recreational purposes. Hydroelectric power generating is another usage for it. Boaters can reach the lake from seven public access points, five of which have docks.
Historic Pioneer Village, Classic Home Consignments and Dragonflies Antique & Marketplace are all within a short distance of one other for those who desire a more hands-on experience on the ground.
10. Jordan Lake
Located in the middle of Alabama, Jordan Lake is a 2,800-acre reservoir. It was built for flood control and hydroelectric power generation, and it serves both functions well. Recreational lake situated on the Coosa River's shores."
The 188-mile beachfront is full of homes, campgrounds, chalets, and marinas. Jordan Lake's most common game species include bass, bluegill, crappie, and sunfish. Catfish can also be found in the lake in a variety of species.
11. Logan Martin Lake
Located in Alabama, Logan Martin Lake is fed by the Coosa River, which runs through the state's eastern portion. In addition to 275 miles of shoreline, there are a variety of outdoor activities available. A "Lake of a Thousand Coves" is what the locals call it.
Logan Martin Lake is a popular destination for water sports enthusiasts. Many species of bass can be found here, including largemouth and spotted ones.
12. Walter F. George Lake
Walter F. George Lake is located on the Chattahoochee River, which divides Alabama and Georgia. Due to its location in Eufaula, the lake is commonly referred to as Lake Eufaula.
The lake has 13 Corps of Engineers day-use areas and four campgrounds that are excellent for a relaxing vacation. Eufaula National Wildlife Refuge and Lake point State Park, both of which offer a variety of recreational opportunities, are also part of the 640-mile shoreline.
13. Wilson Lake
Wilson Dam built Wilson Lake in Florence, Alabama's northernmost city. The Wheeler Dam is at the end of the lake's 24 km length. This lake is stocked with catfish, bass, and smallmouth bass. The lake's 6,272 hectares of surface area lends itself to both boating and fishing.
Several marinas and campgrounds can also be found along the coast. It's the perfect spot for a family vacation. Moreover, it's an ideal location for a holiday with your loved ones.
14. Bankhead Lake
Bankhead Lake, located along the Black Warrior River, was established in 1915 as a result of the construction of the Bankhead Dam. It is the river's second-largest lake, with a surface area of 3,723 hectares. Tourists flock to the shoreline because it offers a wide variety of recreational activities.
You may take use of numerous rental homes, marinas, and public boat launches. Additionally, Mulberry Fork Wildlife Management Area is nearby for hunting. Permits and hunting licenses, however, are required.
15. Lake Lurleen State Park
At this state-owned recreational facility, boating, fishing, paddleboarding, and swimming are among the most popular activities. The lake is stocked with catfish, largemouth bass, bream, and crappie. The lake's 658-hectare shoreline has 91 camping sites.
Additionally, there is a 37-mile network of hiking and bicycling paths surrounding the lake. The beach, picnic spaces, playgrounds, and boat launches at Lake Lurleen State Park are just some highlights. It's a terrific spot for a day trip or a week-long getaway.
16. Lake Guntersville
The largest lake in Alabama, Lake Guntersville, is located between the towns of Bridgeport and Guntersville. The 120-kilometer-long coastline has parks and resorts next to beaches, picnic spots, swimming places, and a boat port.
17. Lay Lake
The oldest lake on the Coosa River is Lay Lake, which has a 289-mile shoreline. It is situated in east-central Alabama, 15 miles south of Columbiana, and is well-known for hosting fishing and boating competitions all year long. There are seven public access points where you can go boating on it. Beeswax Creek Park is close by, and Heritage Trail Pioneer Village is another option.
Alabama has a variety of recreational opportunities, including fishing, boating, swimming, and sunbathing. Do let us know which of these lakes is your favorite among the others.