Whether you're looking for a cosmopolitan metropolis or a laid-back beach getaway, California has something for everyone. When it comes to California, there's no better place to visit than the state's numerous picturesque parks, trekking in the northern valleys, sunbathing on the southern shores, or wondering where the stars once stood.
Are there any places you'd want to visit? Check out my list of some of the best places to visit in California if you don't already have one.
1. Sequoia and Kings Canyon National Parks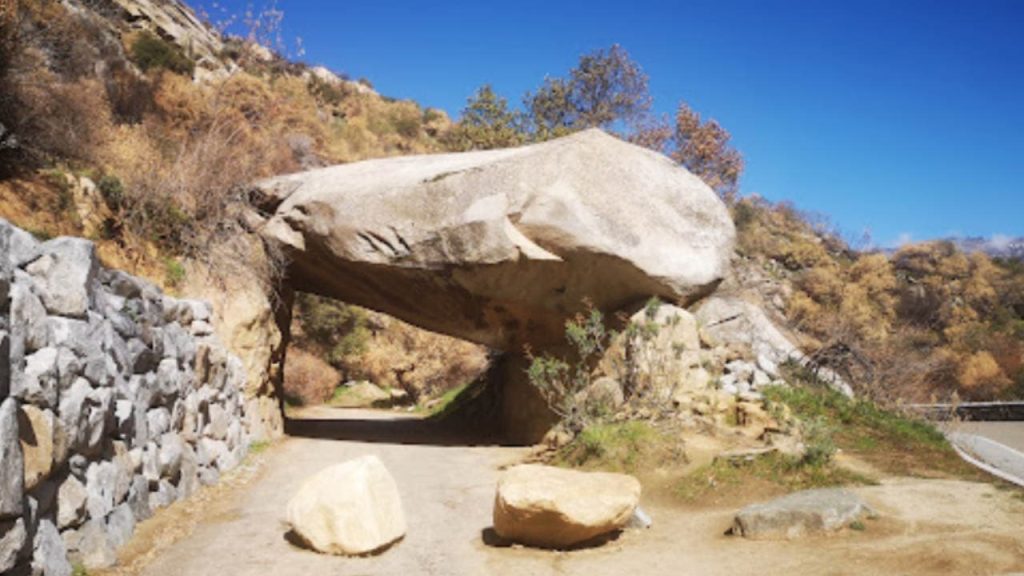 Sequoia National Park is the best place to visit in California. The world's tallest trees, the huge sequoias, are the park's most iconic characteristics. Known as the world's biggest tree by volume, the 52,508-cubic-foot General Sherman Tree is a popular tourist destination in California.
There is also a wide variety of species in the parks because of their varied altitudes and ecosystems. It is possible to see Sequoia and Kings Canyon from the ground and the sky. Visitors may take a guided tour to Crystal Cave, a superb example of a marble cavern.
Moreover, large granite domes like Moro Rock, which rises thousands of feet and can be ascended by a 350-step stairway, provide breathtaking views.
2. Redwood National and State Parks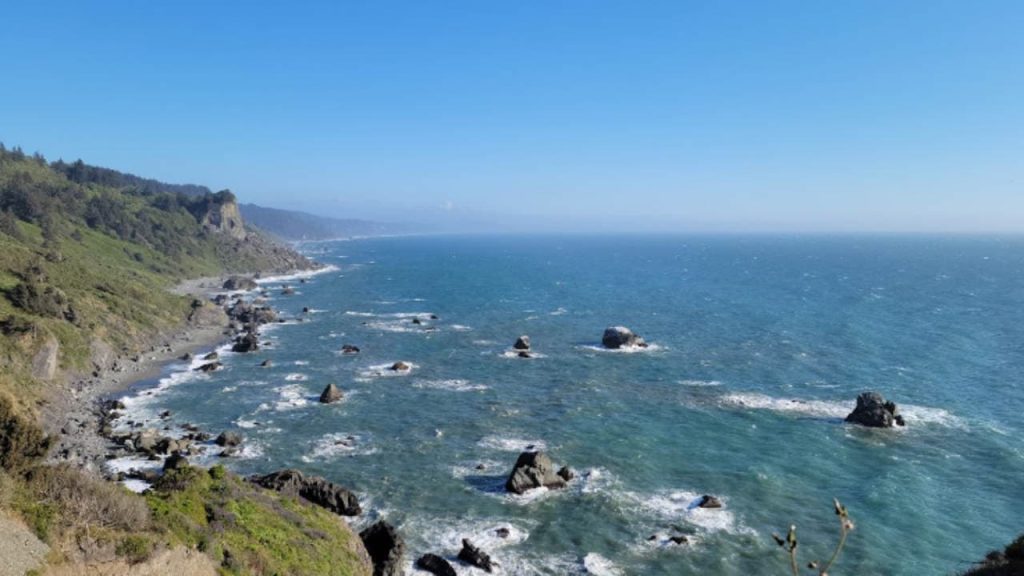 One of the world's largest and oldest groves of coast redwoods may be found in Redwood National & State Parks, making it the second-best place to visit in California. On walks, drives, bikes, or overnight camping stays in the park, visitors may get up and personal with the enormous trees.
Tall trees, however, aren't the only reason to visit this area. Find beaches and gorgeous vistas in the park's coastal setting. The rough beauty of Enderts Beach, for example, enchants tourists with the opportunity to watch sea stars, crabs, and more in its tidepools.
Consider a trip to the Klamath River Overlook, which is located near where the Klamath River meets the Pacific Ocean. Also, seabirds and seals may be seen by keen observers in this area. Visitors may be able to get a glimpse of migrating gray whales in the spring or autumn if they're lucky enough.
If you're not scared of getting your feet wet, the Fern Canyon Loop Trail is for you. This stroll has small fern-covered canyons along the cobbled stream, making it a standout. Moreover, a wild elk herd often traverses the region, enhancing its natural splendor.
3. Palm Springs
Palm Springs is a vacation town in Southern California's Coachella Valley, famed for its shopping, hotels, spas, and golf courses nearby and one of the best places to visit in California. Snowbirds from colder climes travel to Palm Springs in winter to take advantage of the area's year-round warm weather.
You'll find the world's biggest concentration of surviving mid-century modern architecture in Palm Springs, making it an excellent destination for art and architectural enthusiasts. Travelers may take a self-guided tour of numerous mid-century residences, estates, and other structures and feel they've stepped back in time.
Evening entertainment in Palm Springs abounds, with a standout being VillageFest, a Thursday night festival in the downtown area. This street festival has live music, stalls selling crafts, and food from local eateries.
An excellent way to visit the homes of the wealthy and famous in Palm Springs, including stars from the golden age of film and television, is to take the informative 1.5-hour tour of the city! You'll also learn where contemporary celebs reside, so keep a watch-out!
Check out these famous landmarks in California.
4. Joshua Tree National Park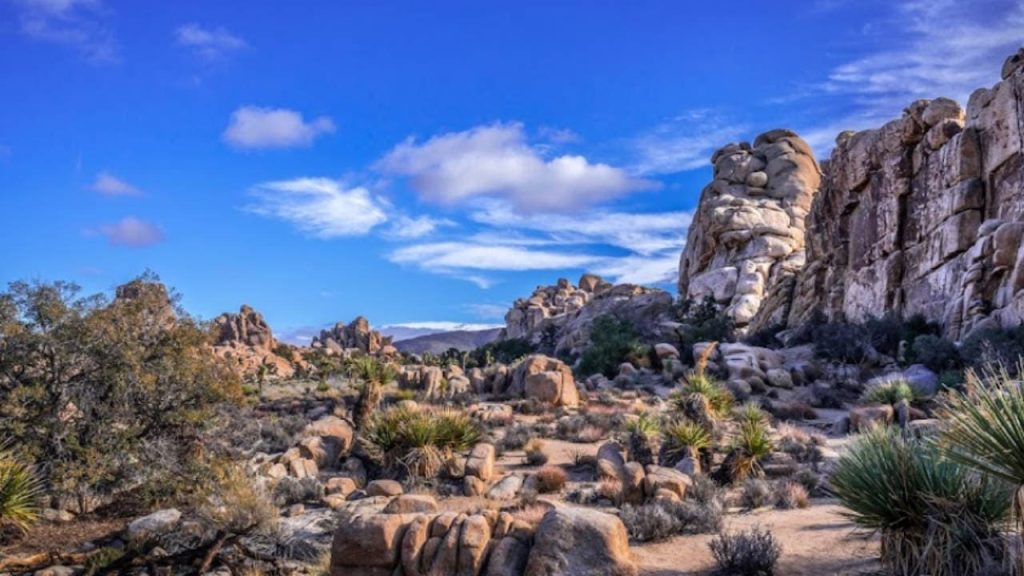 While there are trees and flora in Joshua Tree National Area in the southeast part of the state, the park is most renowned for its intriguing – and strange – desert scenery. The Mojave Desert and the Colorado Desert come together in this park, forming two distinct desert ecosystems.
Visitors may choose from various ways to experience the desert. However, thorough preparation is highly recommended: with temperatures ranging from blistering hot in the summer to freezing cold in the winter, deserts are where severe weather may occur at any time of year.
Short and simple to extensive and demanding hiking paths may also be found here. Total 253 miles of Equestrian routes make another popular mode of transportation for visitors to the area. Bike riding is allowed, but only on backcountry roads.
In fact, a trip into the forest or an overnight camping trip is the only way to get to the park's greatest vista. Visitors to Joshua Tree National Park, an International Dark Sky Park, may see the stars, planets, and comets in their full glory after the sunsets.
5. Lake Tahoe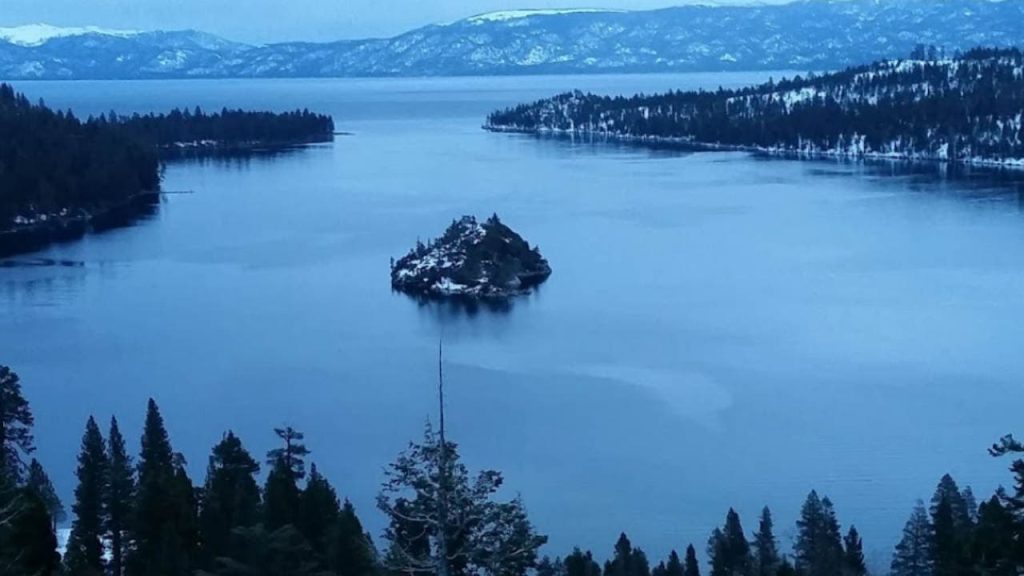 Located in the Sierra Nevada range between California and Nevada, Lake Tahoe is a significant tourist destination for both states and a vast freshwater lake. As the biggest alpine lake in the United States, Lake Tahoe is the second deepest and sixth-largest by volume.
Because of its proximity to the Sierra Nevada mountains, it is possible to enjoy just about every kind of snow activity you can imagine on the California side of the lake's several ski resorts. These include downhill and snowboarding, cross-country and ice skating, and more.
As the temperature rises, the good times continue. A variety of outdoor activities are offered to visitors to Tahoe, including hiking, mountain biking, and fishing on the lake's beautiful coastline and on the lake itself. Tourists looking for a more laid-back holiday might visit spas, shopping malls, and art galleries.
6. Death Valley National Park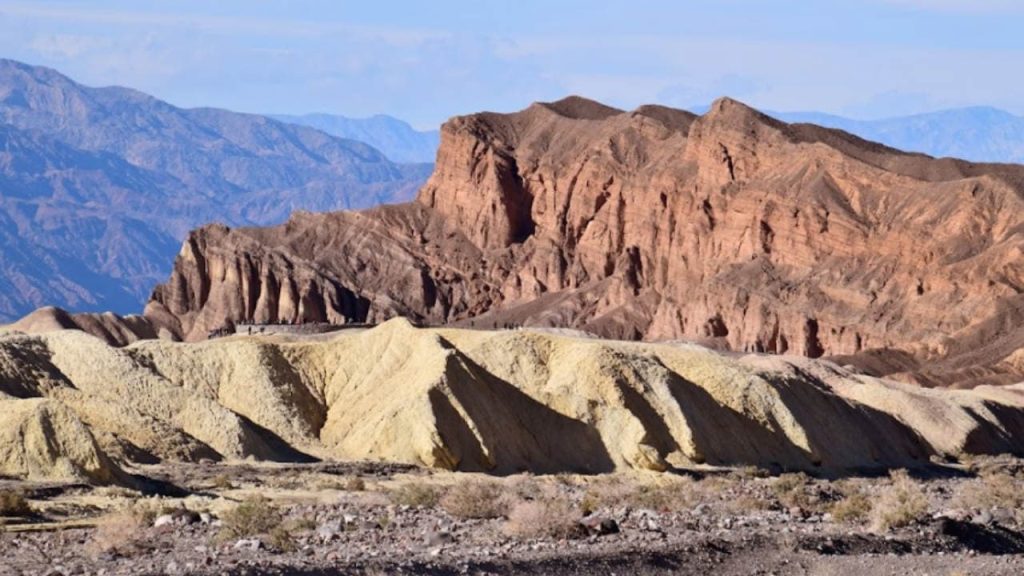 The United States' hottest, driest, and lowest national park, Death Valley National Park, borders Nevada in Southern California. There are more than 1,000 plant and animal species here, despite the name implying a desolate wasteland.
Hundreds of miles of backcountry roads and more than three million acres of wilderness make it possible to experience the park's spectacular scenery by hiking, backpacking, and camping. To take full advantage of the park's most beautiful times of day, dawn and sunset, numerous lookouts have been selected. Dante's Peak, the park's highest point, is best seen early in the morning.
As the sun rises over the horizon, the expansive vistas from this vantage point are enhanced. It's also good to check out the Mesquite Flat Sand Dunes, the park's biggest sand dune area. With the pinkish sunset filter, three various kinds of dunes can be discovered in this area, and they all appear spectacular.
Learn more about the best national parks in California.
7. Napa Valley
This region north of San Francisco is certainly the greatest spot in California for wine lovers. As seen by the region's more than 375 wineries and 90 urban tasting facilities, Napa Valley's dry Mediterranean environment is ideal for cultivating wine grapes. Even if you're not a wine connoisseur, a trip to Napa Valley is definitely worth it just for the stunning scenery.
Traveling by vehicle, bicycle, rail, or trolley is an option for wine tour groups. They may also go on foot in a strolling group. Food pairings and hot air balloon flights, which provide stunning views of the vineyards and a sparkling wine toast at the end, are popular wine-related activities.
Are you not a huge admirer of wine? It's no issue at all. Take advantage of the pleasant weather in Napa Valley by going outside. Golfers, hikers, cyclists, and equestrians may enjoy the area's several courses, which provide stunning valley views.
8. Yosemite National Park
The Yosemite National Park terrain was revealed 10,000 years ago as glaciers receded in eastern California. Plant and animal life flourished on the newly discovered territory, quickly becoming home to various species. There were no non-natives until 1849, when the discovery of gold attracted the first non-natives to the region. Because of the park's vast size (747956 acres), tourists will likely wish to return to Yosemite many times.
Yosemite National Park is a popular destination for hikers, and there are several paths to choose from. Hikers will come across spectacular topographical features, including waterfalls, wildflower fields, enormous sequoias, valleys, and lakes. Yosemite is a year-round destination for those who like being outside. Sporty types will enjoy mountain biking, river rafting, and skiing.
At the same time, nature lovers will appreciate birding, fishing, and stargazing as peaceful pastimes to unwind in the wilderness. Moreover, two museums in the park provide a glimpse into its history and its indigenous inhabitants.
9. Mammoth Lakes
Mammoth Lakes, a year-round outdoor playground in Yosemite National Park, is only a short drive away. A part of the Sierra Nevada, Mammoth Mountain steals the show since it's the highest chairlift-accessible mountain in California.
Wintertime on the mountain is naturally dominated by downhill skiing and snowboarding. In addition, cross-country skiing, snowshoeing, tubing and ice skating are also popular activities. Bowling, golf simulators, and trampolining are available inside if the weather is less than ideal.
In addition to hiking and bicycling routes, tourists may also play a round of golf on one of two golf courses. Rock climbing and mountaineering are popular activities for guests with a sense of adventure. Moreover, Mammoth Lakes in the autumn is a great place to get away from it all, with fewer people around and the surrounding foliage turning a flaming red.
10. San Francisco
As the premier destination in Northern California, San Francisco should be at the top of your list of the best places to visit in California. As the fourth most populated city in California, it occupies just around 50 square miles of land; this density means several attractions within a short distance, making it ideal for tourists. San Francisco has natural wonders, cultural attractions, and delectable cuisine.
While the Golden Gate Bridge and its surrounding green areas are unquestionably the most famous tourist attractions in San Francisco, they should not be overlooked. You may take your dog camping and trekking at Golden Gate National Recreation Area, located north of San Francisco. Attractions at Golden Gate Park include a Japanese tea garden, a de Young Museum, and a nine-hole golf course to the south.
There is no better place in the United States to immerse yourself in Chinese culture and history than San Francisco's Chinatown, the oldest and biggest Chinatown outside Asia. Moreover, the Mission District, to the south, is where San Francisco's Mexican-American population has traditionally called home. It's home to some of the city's most vibrant Latino culinary and creative communities and the city's oldest existing structure.
11. Carmel-by-the-Sea
This resort town on the Monterey Peninsula may be the greatest spot to visit in California if you're looking for quiet stretches of coastline, charming architecture, and a culture that values the arts. Also, the town's population of fewer than 4,000 ensures that it preserves its sense of solitude.
As one of the most popular destinations in town, the picture-perfect setting of Carmel Beach's white-sand shores, towering cypress trees, and rugged cliffs is hard to beat. Many people cannot swim here because of the strong currents and unpredictable waves.
In contrast, others enjoy sunbathing and strolling along the Scenic Bluff Path to take in the stunning views. Because Carmel is a dog-friendly town, you're welcome to bring your well-behaved canine companion.
If you're a fan of art and architecture, you'll have no shortage of options. Carmel is home to more than a hundred art galleries and many art-related activities, such as seminars, tours, and regular and yearly gatherings. As far as architecture is concerned, the Mission San Carlos Borromeo de Carmelo in Carmel is a must-see for everyone interested in this work.
12. Big Sur
To appreciate Big Sur's natural beauty, you must make at least a few detours along Highway 1. Be sure to bring your camera if you plan to stop at Big Sur's charming campsites, cottages, or lodges since you'll want to document your trip to the coast.
Bixby Bridge is a well-known Big Sur landmark. The concrete span bridge rises 260 feet over Bixby Creek and its tributaries, making it one of its highest bridges. When the sun is setting, you may pull over and take pictures of the bridge, which is especially stunning against a hilly coastline.
Also, among the best spots to see a sunset in the area is Pfeiffer Beach, a well-known rock structure called Keyhole Arch. Explore Limekiln State Park, and you'll find yourself surrounded by redwoods, waterfalls, and the park's 19th-century limekilns, the park's namesakes.
13. Santa Barbara
The Santa Ynez Mountains provide a spectacular backdrop to the Pacific Coastline at Santa Barbara, which proclaims itself the "American Riviera." Why it's been given this moniker is clear when you consider the region's Mediterranean climate, south-facing coastlines, and plenty of cultural and gastronomic attractions.
Beaches in Santa Barbara appeal to various activities from surfers to dog owners, horseback riders, overnight campers, volleyball players, stand-up paddleboarders, and whale watchers. More than 50 parks and public gardens mark the city's verdant interior, allowing residents to retain their love of the great outdoors.
Santa Barbara has a thriving farm-to-table dining scene and several small breweries. A wide range of cuisines may be found in the area's restaurants, including anything from real Southern dining to California coastal fare to Italian, Mexican, and even recreated diner fare.
Wine from local vineyards is often paired with the dishes served at many eateries. When dining out in Santa Barbara, consider matching your lunch with an opera, theater, or museum visit to make the most of your time in the city.
14. San Diego
San Diego is one of Southern California's most popular tourist destinations for families, located only 20 miles north of the Mexican border. While San Diego has its share of beachfront attractions, it also has a wide range of parks and gardens, historic sites, and excursions for visitors of all ages.
With 31 beaches in San Diego County, all the normal water sports, such as snorkeling and scuba diving, surfboard paddleboarding, kayaking, boating, and fishing, may be enjoyed. These include whale-watching activities, as well as San Diego Bay cruises. The San Diego Zoo, one of the top zoos in the United States and a well-known tourist destination in California, and Belmont Park, an amusement park featuring a roller coaster, bumper cars, and other rides, are excellent for family vacations.
15. Los Angeles
One of the best places to go sightseeing in California is in Los Angeles. Many beaches dot the coastline of the greater Los Angeles area, each having its own unique character and set of attractions. The TCL Chinese Theatre and the Hollywood Walk of Fame, although popular with tourists, are distinctive to Los Angeles and well worth a visit for movie buffs.
Drive down Sunset Boulevard, which is bordered by palm trees and is famed for its nightlife, and also the Sunset Strip is a must-see. Griffith Park is the country's biggest urban-wilderness municipal park, with more than 4,210 acres of gardens which offer hiking, bicycling, horseback riding paths, sports fields, and three golf courses.
The 290-seat Samuel Oschin Planetarium at Griffith Observatory is a must-see for visitors to Los Angeles. There are also several museums in the city, ranging from art to natural history, automobiles, fashion, the marine sector, and international cultures.
16. San Diego Zoo
The San Diego Zoo, which can be found in Balboa Park, is an excellent place for families to spend a day together having fun. This magnificent zoo has been delighting guests for well over a century since it first opened its doors in 1916.
The zoo is so well-known for its famous Giant Pandas that it draws visitors from all over the world to see these endangered species. There are so many things to see and do, and when you add in the other 4,000 animals, such as polar bears, gorillas, tigers, and elephants, there is so much more.
17. The USS Midway Museum
The USS Midway Museum is a wonderful landmark that is the ideal location for people who are interested in history. What was once one of the United States' military aircraft carriers that served for the longest amount of time is now a museum that is permanently docked at San Diego's Navy Pier.
18. The Getty Museum
The Getty Museum, which is a magnificent architectural landmark in California and can be found in the Santa Monica Mountains. The museum was established in 1997 and is well-known for its historical collection of artwork from Europe that were created before the 20th century, paintings, sculptures, manuscripts, contemporary and modern works of art.
Fun things to do in California are plenty, but choosing which ones to do first might be challenging. Although the vastness of California may first put you off visiting as a vacation spot, there's no need to be intimidated. Choosing a favorite scenery or activity is a great first step in making the most of the warm weather.