Tunnels serve a range of purposes, and the United States is home to some unique ones. Tunnels can be set underwater in order to maintain underwater vehicular transport, or they can be used to supply massive quantities of water.
The United States is home to almost every kind of these tunnels. In fact, the US has been constructing tunnels since the start of railroad construction and has many dual-use tunnels in the country right now.
The longest tunnels in the US are listed below.
1. Cascade Tunnel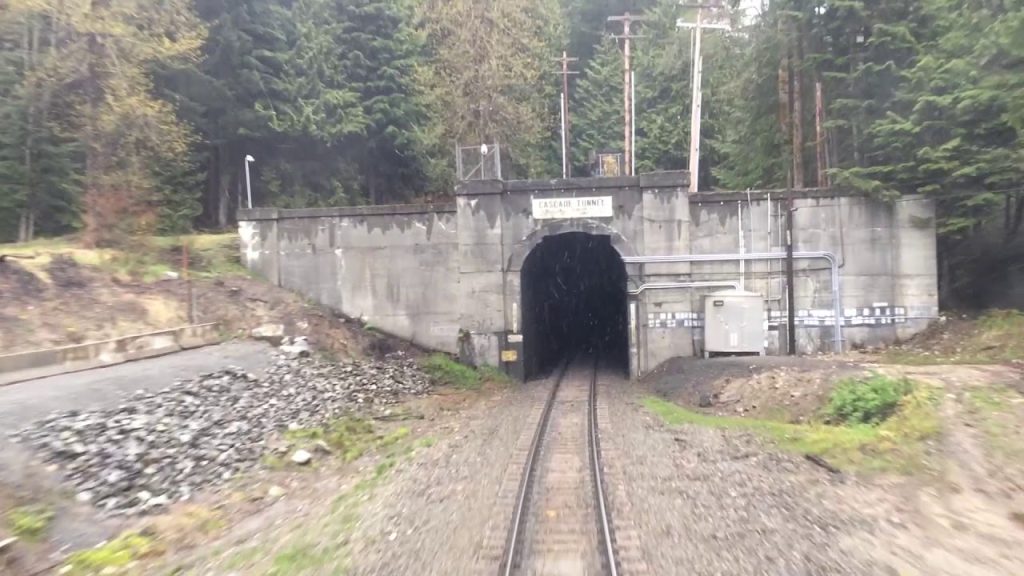 At Stevens Pass in the Cascade Range of Washington state, in the northeastern United States, there are two railroad tunnels that are collectively referred to as the Cascade Tunnel. These tunnels are located east of the greater Seattle metropolitan region.
It is about 65 miles to the east of Everett, and both entrances are right next to Route 2 in the United States of America. The Tunnel is 7.8 miles long, making it the longest in the US.
2. Anton Anderson Memorial Tunnel
Established in 1943, Anton Anderson Memorial Tunnel is one of the longest tunnels in the world at 2.6 miles long. Located in Whittier, this historical tunnel takes over 6 minutes to pass. The Anton Anderson Memorial Tunnel was curved from a mountain in order to make a highway traffic route.
Additionally, this tunnel was also constructed along with a railroad, making the Anton Anderson Memorial Tunnel the longest dual-use tunnel in the world.
3. Brooklyn Battery Tunnel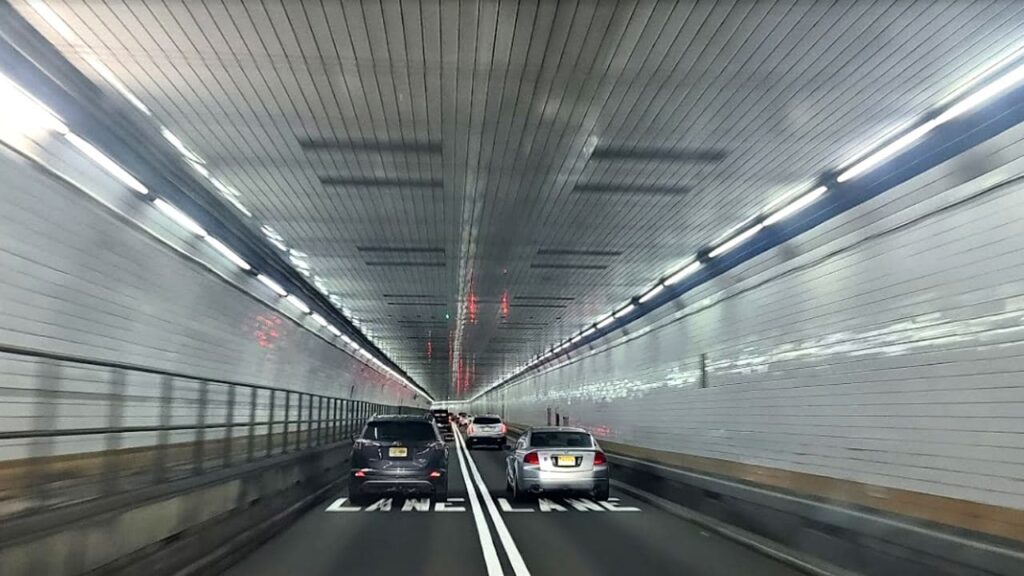 Currently, the second-longest tunnel in the United States, the Brooklyn Battery Tunnel has been operating in the New York area for over 70 years now. Located between busy cities like Brooklyn and Manhattan, this tunnel consists of 4 lanes.
The Brooklyn Battery Tunnel is around 1.73 miles in length, and is the longest underwater vehicular tunnel on the whole continent. Operated by the MTA Bridges and Tunnels, it charges tolls between $6.80 to $8.50.
4. Eisenhower Tunnel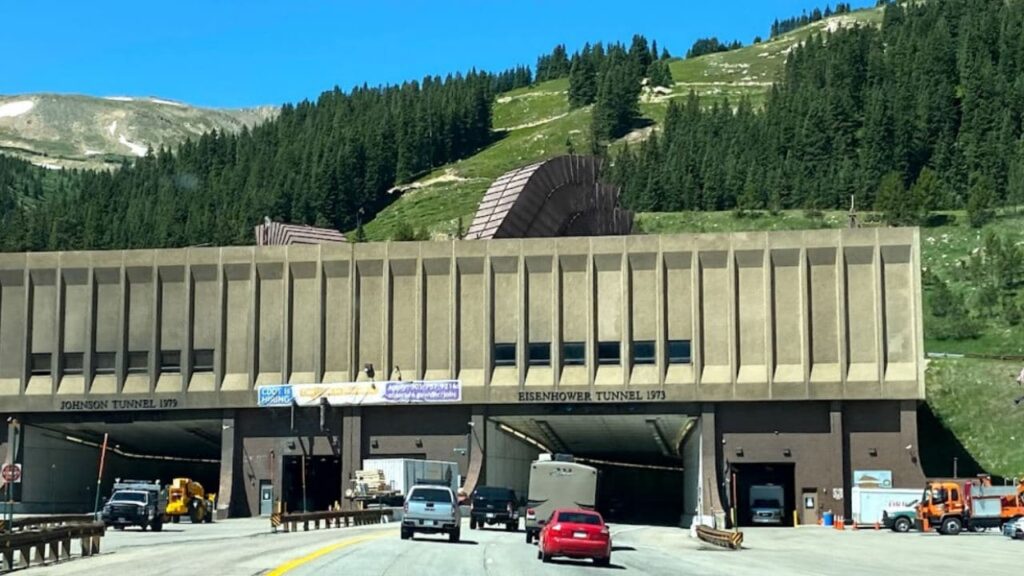 Officially named as the Eisenhower-Johnson Memorial Tunnel, this is one of the longest tunnels in the US, and is commonly known as the Eisenhower Tunnel. Firstly, with an elevation of above 11,000 feet, this Colorado-based tunnel is the highest-elevated road tunnel in the world.
Located near Denver, Eisenhower Tunnel carries I-70 and averages over 32,000 vehicles per day. This tunnel was initially opened in 1973, but only for westbound traffic. Later on, in 1979, it was fully opened to both east and westbound traffic.
Check out this article about the largest metropolitan areas in the US.
5. Holland Tunnel
Situated under the Hudson River, this is the second-longest tunnel in the New York area and connects New York and New Jersey. The Holland Tunnel is a four-lane tunnel that carries traffic from both I-78 and I-39. Being 1.62 miles in length, it is quite clearly one of the longest tunnels in the US.
Moreover, Holland Tunnel was first opened in 1927, making it one of the oldest road tunnels in the history of the country.
6. Ted Williams Tunnel
The Ted Williams Tunnel is a renowned highway tunnel located in the famed city of Boston. With a length of 1.6 miles, it is one of the longest tunnels in the United States. Established in 1995, Ted Williams Tunnel is an extension of I-90, the longest interstate highway in the country.
Moreover, Ted Williams Tunnel is owned by the Commonwealth of Massachusetts and consists of 6 lanes. This tunnel has a speed limit of 40 mph and is tolled between $0.20 to $2, depending on residency.
7. Lincoln Tunnel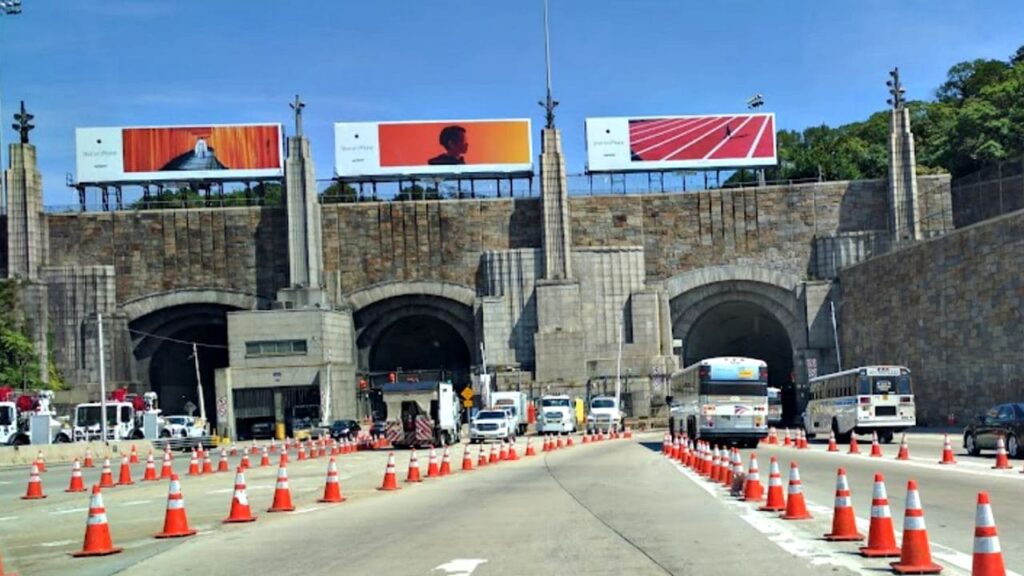 Lincoln Tunnel is another tunnel under the famed Hudson River that connects New Jersey and the New York areas. It is a massive 1.5 miles in length, the third-longest traffic tunnel in that area. Created from route 495, this is one of New York's most iconic traffic destinations.
But what really makes the Lincoln Tunnel unique is its three separate tunnels, which were opened in 1937, 1945 and 1957, respectively. Furthermore, Lincoln Tunnel averages over 100,000 daily vehicles, one of the most in the US.
Read out this article about the steepest roads in the US.
8. O'Neill Tunnel
Part of a tunnel project called Big Dig, O'Neill Tunnel is the second-largest tunnel in the city of Massachusetts. This 1.5-mile tunnel located in Boston carries vehicles from three different routes that include I-93, US 1 and Route 3.
Opened in 2003, this four-lane tunnel is operated by the Massachusetts Department of Transportation and has an operating speed of 45 mph.
9. Baltimore Harbor Tunnel
Opened in 1957, Baltimore Harbor Tunnel is the longest tunnel in Maryland and one of the longest in the country. This 1.5-miles tunnel is operated by MdTA and operates on Route I-895.
Moreover, it consists of 4 lanes and has a toll of $4 in both directions. Its four lanes are actually a pair of two-lane road tunnels, situated close to the city of Baltimore.
10. Hampton Roads Bridge Tunnel
The Hampton Roads Bridge Tunnel is one of the longest tunnels in the US that is part of the 3.5-mile Hampton Roads crossing. This tunnel carries vehicles on I-64 and US 60. Moreover, its design is composite, with parallel single-tube tunnels.
This Virginia-based tunnel was opened in 1957 and comprises four lanes, 2 eastbound and 2 westbound. Additionally, the clearance on both sides is over 4 meters. Currently this tunnel is going through an expansion project.
11. Fort McHenry Tunnel
Located in Baltimore Harbor, Fort McHenry Tunnel is a bi-directional tunnel with a length of 1.5 miles, the second-longest tunnel in the Baltimore area.
Fort McHenry Tunnel is a unique traffic tunnel that consists of 8 lanes which house traffic in 4 separate tubes. It carries traffic on the I-95 route and starts at Locus Point, while ending at Canton. Furthermore, the operating speed limit in the tunnel is 55 mph.
The United States is full of historic road tunnels and underwater vehicular tunnels. These tunnels are incredibly long, stretching from 2.6 miles to 1.5 miles in length.
Moreover, most of these tunnels operate on multiple routes and feature around 4 to 8 lanes. These incredible tunnels have made high-speed travel possible through cities without the use of aircraft.