Alabama has a lot of fantastic destinations, perfect for a short visit. Whether you're looking for a place to go sightseeing, see some art or enjoy the nightlife with your other half, then the most romantic hotels in Alabama should be the perfect places for you two.
It also serves as an ideal setting for a couple's getaway because of the abundance of breathtaking scenery. I have compiled a shortlist of some of the most romantic hotels in Alabama for your dreamy holiday.
1. Perdido Beach Resort, Orange Beach
Call: +12519819811 – Visit Website – View on Map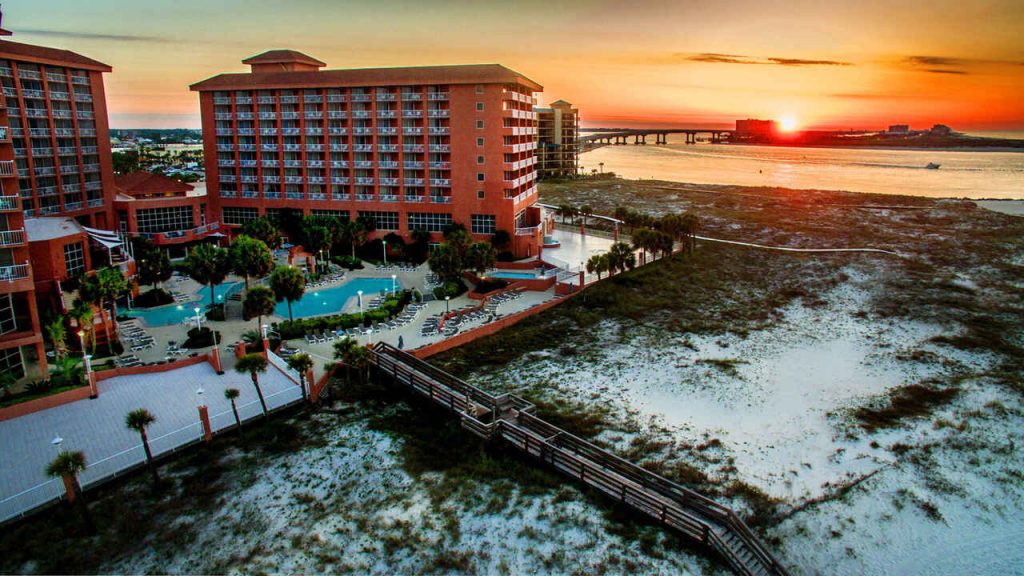 There are several things to look forward to in this lover's paradise. This resort is the ideal Valentine's Day escape thanks to its balconies, hot tubs, restaurants, & club-level accommodations (or any other time you need a romantic setting). You won't find a better spot on the Gulf Coast for an affluent getaway with monthly wine evenings, and it's the most romantic hotel in Alabama.
2. Caribe Resort, Orange Beach
Call: +12519809000 – Visit Website – View on Map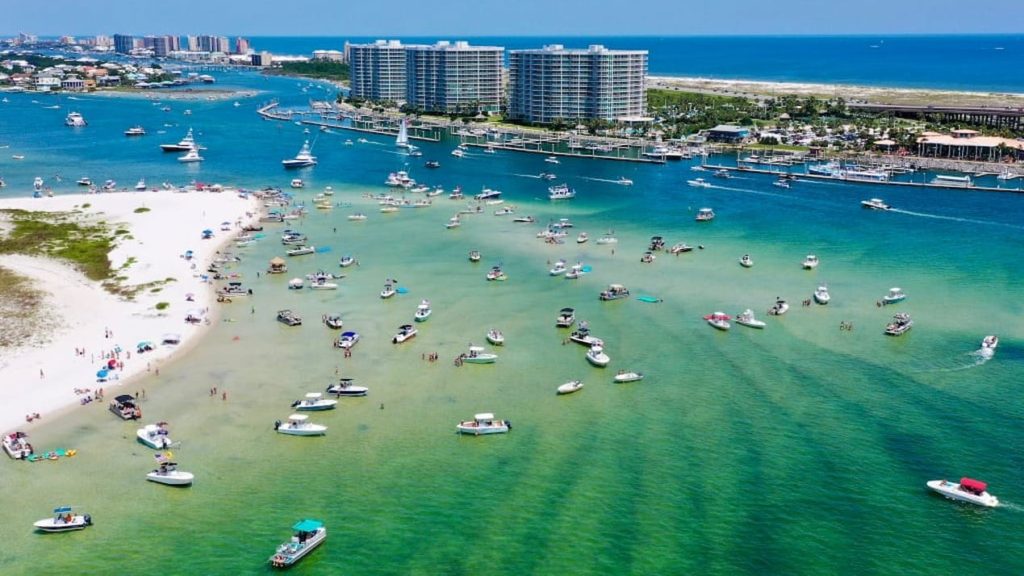 Everything you need for a weekend or weeklong retreat is provided at this Gulf-front resort. Despite being popular with kids, there are plenty of activities for adults as well, such as jet ski and boat rentals, a pool, a golf course, dolphin cruises, and even a classy restaurant ideal for a special occasion.
3. The Grand Hotel Golf Resort & Spa, Point Clear
Call: +12519289201 – Visit Website – View on Map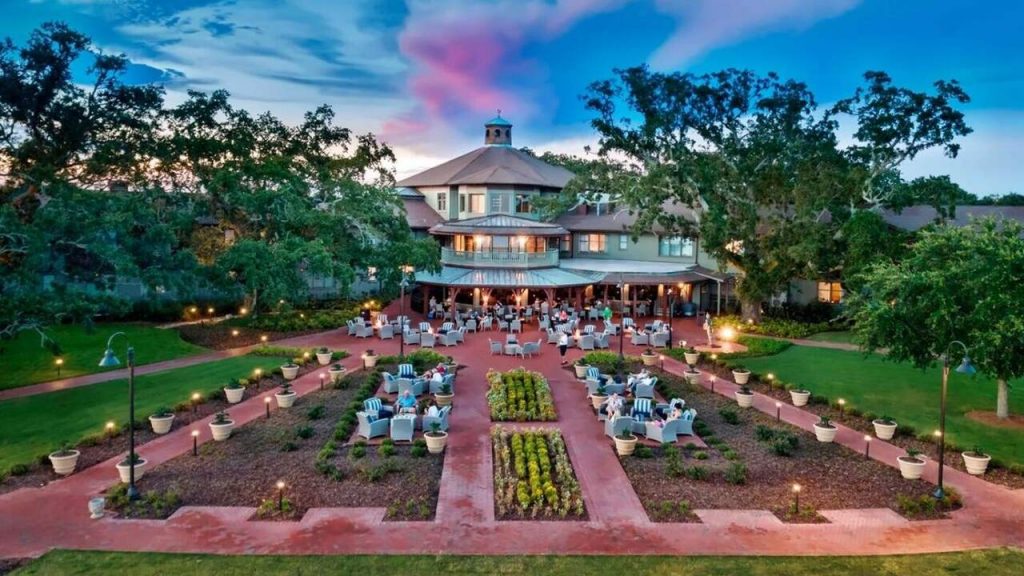 You'll feel like a VIP the instant you enter because the building is luxurious from the outside in. Tennis courts, an indoor pool, and a fitness center are just a few of the onsite activities that this beach & golf resort provides for you and your special someone. Their lavish 20,000-square-foot spa is the most romantic hotel in Alabama for relaxing treatments for couples.
Take a look at these stunning beach resorts in Alabama.
4. Grand Hotel Marriott Resort
Call: +12519289201 – Visit Website – View on Map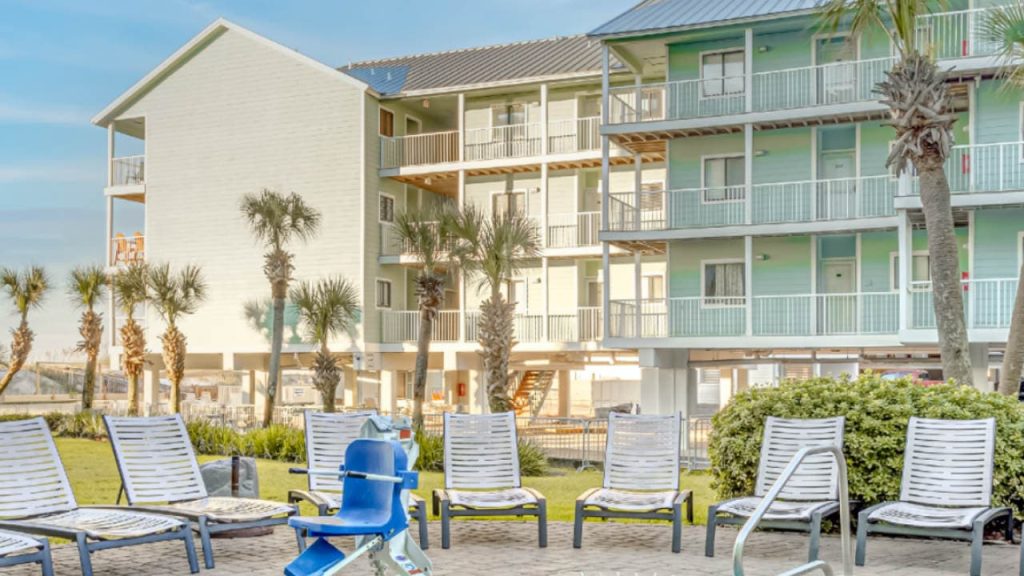 The most romantic hotel in Alabama, the Grand Hotel Marriott Resort provides opulent family rooms. The hotel's 405 guest suites and rooms provide all the comforts you'll need while on vacation, including private bathrooms. Choose between the sight of the resort gardens & pool, the bay, or the marina.
5. Renaissance Birmingham Ross Bridge Golf Resort and Spa, Birmingham
Call: +12059167677 – Visit Website – View on Map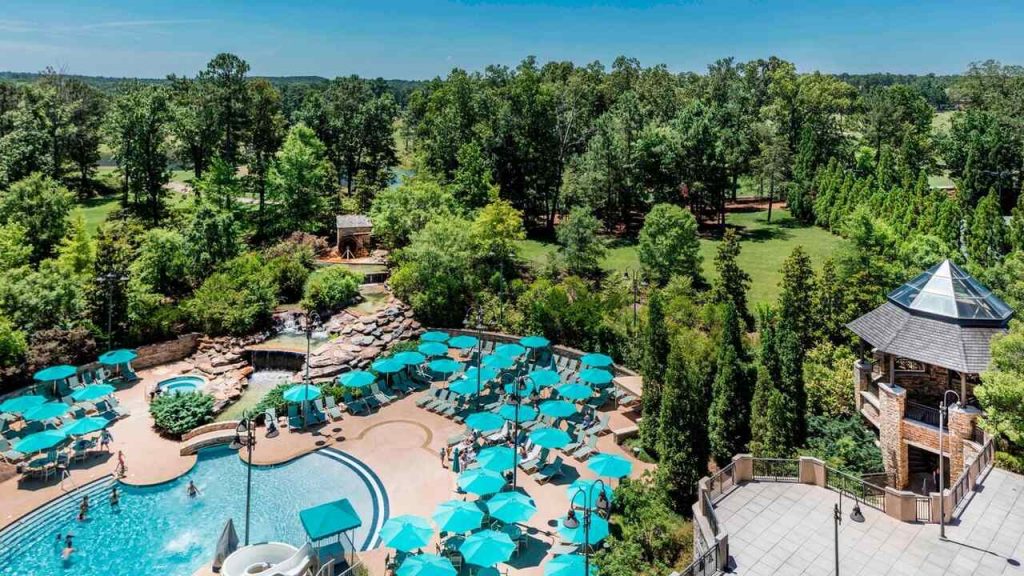 When you and your spouse check into this resort with a castle-like ambiance, you'll feel like royalty. Saltwater pools, bar service by the pool, waterfalls, a slide, and an Aveda spa are just a few of the upscale and alluring features that will keep you occupied during your stay. As a result, your vacation will probably end before you're ready.
6. River Rest Bed and Breakfast
Call: +18666707378 – Visit Website – View on Map
Visitors may enjoy a rural environment on Lake Logan Martin at River Rest, a tranquil retreat from the hustle and bustle of the city. Five distinctively designed rooms with private toilets are available at the B&B. Some rooms feature lake views and are all designed in a straightforward country house manner.
Here are the best beaches in Alabama that you must visit.
7. Marriott Shoals Hotel and Spa, Florence
Call: +12562463600 – Visit Website – View on Map
This posh, stylish hotel is accustomed to being in the spotlight. Visitors like experiencing such prominence after having seen Aretha Franklin, Bob Dylan, & Otis Redding perform here. Couples may unwind at the hotel's spa, enjoy luxurious rooms, and take in the view at one of the state's most romantic hotels in Alabama.
8. Turquoise Place, Orange Beach
Call: +18777205864 – Visit Website – View on Map
Couples won't need anything at this resort from Spectrum Resorts. Couples may make use of the world-class amenities at Spectrum, which include groceries delivery to the hotel and five saltwater pools that make even swimming feel like a day at the spa, in addition to beachfront access with multi-bedroom apartments.
9. The Grand Bohemian Hotel Mountain Brook, Birmingham
Call: +12054140505 – Visit Website – View on Map
The main sights in Birmingham can be reached on foot from the most romantic hotels in Alabama. Couples may enjoy a quick stroll to the zoo and botanical gardens before returning to magnificent rooms, each of which has its appearance and feel. You might never want to remain anywhere else after experiencing the excellent services their spa has to offer for couples looking to share some R&R.
10. Pursell Farms, Sylacauga
Call: +12562087600 – Visit Website – View on Map
Not all resorts provide sandy beaches and waves. The lovely golf resort at Pursell Farms is situated in a rural environment. Everything is simply stunning, including the surroundings, food, and accommodations. Couples may benefit from the opulent spa and delicious meals while savoring the enchanting ambiance.
11. Red Bluff Cottage
Call: +13342640056 – View on Map
Red Bluff Cottage is the most romantic hotel in Alabama and breakfast is designed to resemble a Victorian cottage, giving you all the latest comforts while maintaining the atmosphere of a traditional house. There are five distinct types of rooms available to visitors at the facility, each with a different size and design.
12. The Beach Club, Gulf Shores
Despite being one of the best family resorts in Gulf Shores, this resort is also a great getaway for couples. Couples adore the on-site spas, waterfront restaurant, motorcycle rentals, fitness center, and other services that mean you may never want to leave the resort. Direct beach access & ocean views are sufficient reasons, but they also enjoy them.
You may refresh your mind and body with one of these romantic vacations. You should take a break, after all.