An ocean breeze puts the mind at ease. Although you can not go to the ocean, the gulf breezes have the same effect. Observe how it feels on your skin for a few seconds before moving on. Take a few calm, deep breaths in and then gently let them out.
So, if you are thinking about getting a cool breeze to put your mind at ease, I have the perfect thing for you. Alabama, with its combination of coastal shoreline and cultural towns, is home to some of the most stunning beaches and beach resorts in the country. These beach resorts, in addition to providing access to the beach 24 hours a day, also offer a variety of recreational facilities.
So, I've compiled a list of the 12 greatest beach resorts in Alabama so that you may get a taste of luxury and tranquility.
1. The Grand Hotel Golf Resort & Spa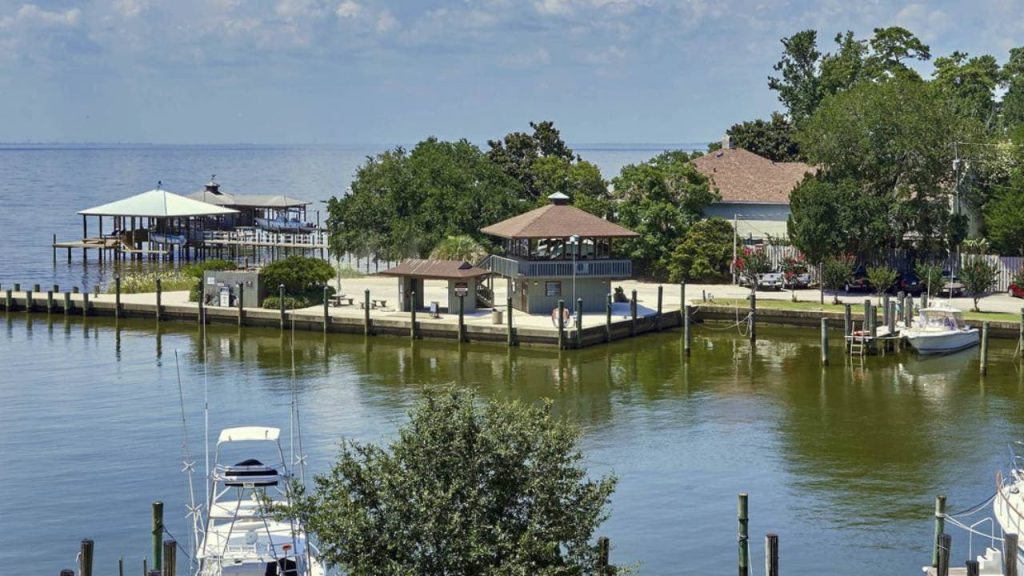 This resort, which is located in Fairhope, Alabama in the scenic seaside village of Point Clear, provides tourists with both relaxation and entertainment. You should bring your children to their magnificent pool complex or work up a sweat on one of their ten tennis courts.
You can also visit Alabama's legendary Gulf Coast's white sand beaches. Once here, you cannot miss their choice of eating options, which include casual dining at Bayside Grill and farm to table meals inspired by local chefs at Southern Roots.
2. Perdido Beach Resort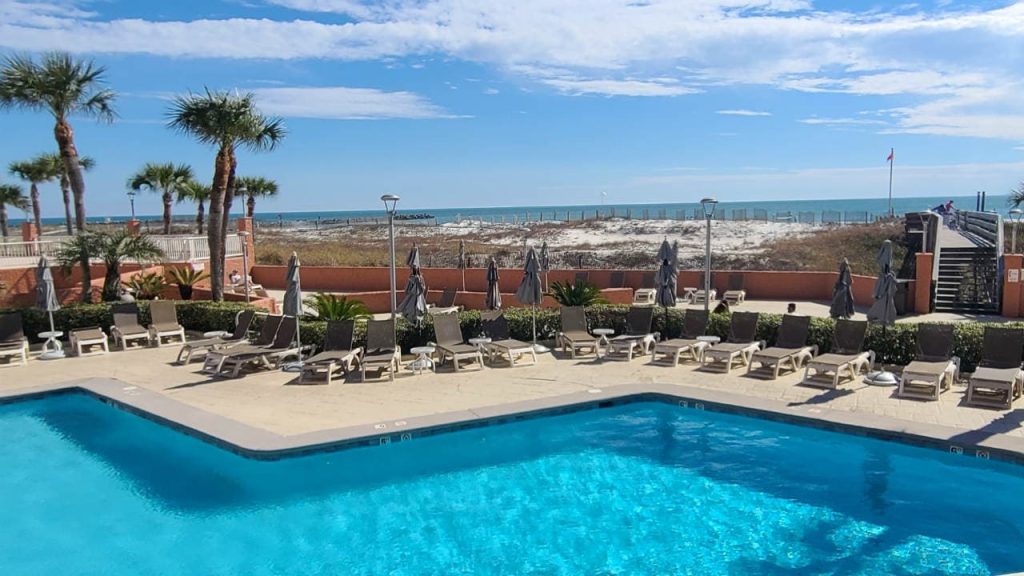 The finest resort in Orange Beach, Alabama, is Perdido Beach Resort, which is owned and operated by a private company. Perdido Beach Resort's pristine sands and crystal-clear waters make it an ideal spot for family holidays and special occasions.
Everything you might need to enjoy a vacation at a beach resort can be found on the site itself. There is something for everyone on the island, with the sole fine dining place with a view of the beach and a slew of casual eateries. This resort is also known for its excellent customer service.
3. Hampton Inn & Suites Orange Beach
The Hampton Inn & Suites Orange Beach motel is located near Gulf Shores, Alabama, on a private beach. They invite you to awaken to the relaxing sounds and breathtaking views that only the Gulf Coast's white sand beaches can provide!
Additionally, guests can unwind by the beachside pool with a refreshing drink from the bar, or they can gather around the fire pit with the kids to watch the sun go down. While staying at this Orange Beach, AL hotel, you'll be able to enjoy a tropical getaway that's also just a short distance from some fantastic local attractions.
You might also be interested in visiting these best golf resorts in Alabama.
4. Sleep Inn On The Beach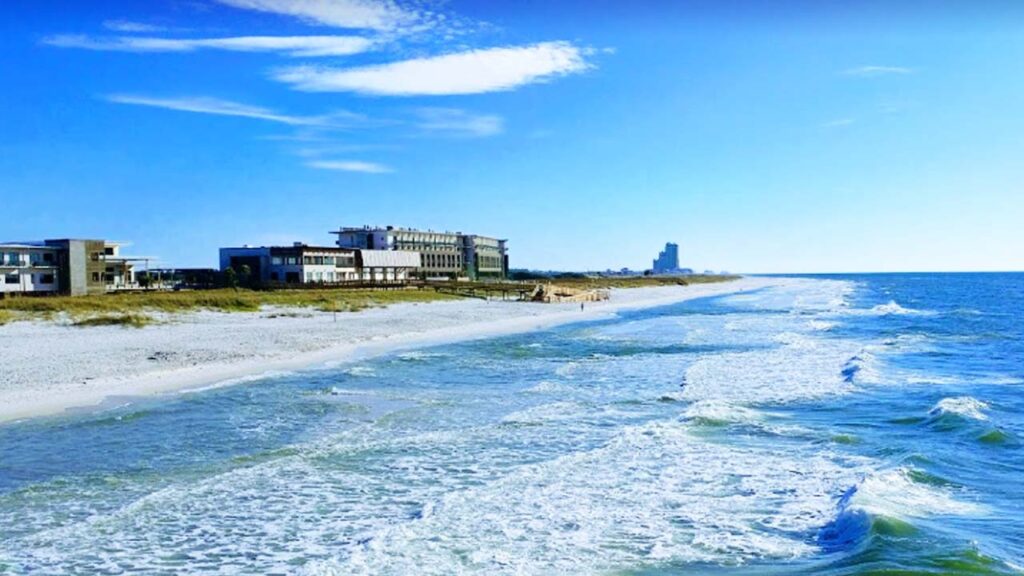 This Sleep Inn on the Beach in Orange Beach combines a simply elegant décor with a prime Gulf of Mexico location to create an ideal beachfront resort. This is one of the most reasonably priced beachfront accommodations in Orange Beach.
At the hotel, you may sunbathe on the beach directly outside your door or lay poolside on their sun deck. At the end of the day, you'll be unable to resist retreating to your warm and cozy Designed to Dream guest room, and when you awake the next morning, you'll fuel up for the day with a complimentary deluxe continental breakfast.
5. Hilton Garden Inn Orange Beach Beachfront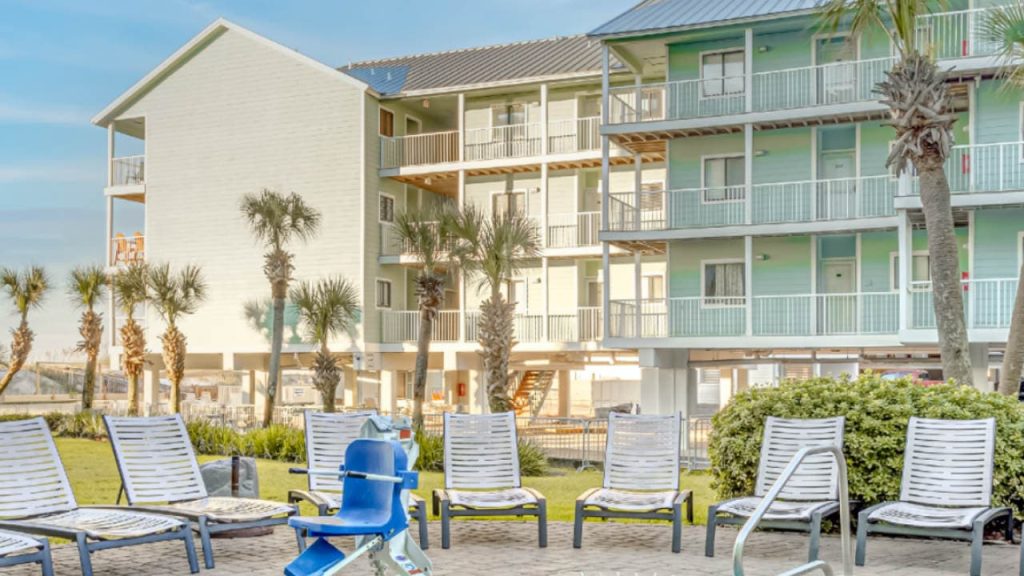 Located on the Alabama Gulf Coast's white sand beaches, the Hilton Garden Inn Orange Beach Beachfront hotel is a perfect getaway. The Wharf, the Tanger Outlet Center, the National Naval Aviation Museum, the Bon Secour National Wildlife Refuge, and Fort Morgan are all within a short distance of the hotel.
There is a seasonal tiki bar and a swimming pool with whirlpools. Also, Bubba's Seafood offers takeout and delivery for lunch and dinner from their Garden Grille & Bar.
6. Best Western On The Beach
The Best Western On The Beach in Gulf Shores, Alabama, is a great place to relax and recharge while on vacation. This resort is a popular Gulf Shores guesthouse and is noted for its family-friendly atmosphere and accessibility to some of the area's top eateries and sights.
There is also an outdoor restaurant and a swimming pool on the premises. Parking is available to those arriving by car and is free of charge. Thus, whether you're in Gulf Shores for business or leisure, Best Western On The Beach is the place to stay.
Make sure to check out these beautiful waterfalls in Alabama.
7. Caribe Resort
Caribe Resort is a family-friendly resort with a wide choice of comfortable condos and convenient features. Orange Beach's most tranquil vacation spot may be found at this resort. In addition to all of this, the resort features a lazy river, pools, slides, saunas, hot tubs and tennis courts, so you won't have to leave the resort to take use of these amenities.
8. The Beach Club Resort & Spa
The Beach Club is on 86 acres of private beaches, beautiful walking trails, and all the facilities of a comprehensive resort on the Fort Morgan Peninsula.The Beach Club provides a complete vacation experience without the need to leave the grounds.
You can relax on their immaculate private beach while taking pleasure in a variety of seasonal water sports, gather around a beach bonfire, or test your volleyball abilities. After a long day of sunbathing, Coast, the resort's trademark restaurant, serves fresh Gulf cuisine, and there are numerous walking trails for you to enjoy.
Additionally, the Village Mercantile, the Village Hideaway, and the Village Creamery are also great places to get your fix of ice cream.
9. Island House Hotel Orange Beach
This luxury beach resort is one of the top beach resorts in the state of Alabama located in Orange Beach. Due to its spectacular beachside location and the fact that each accommodation has a private balcony with Gulf views, they make an ideal staycation for tourists.
Their features include a Beachside Bistro and Bar, as well as an outdoor heated pool with barbecue and gourmet dining options.
10. Kiva Dunes Resort and Golf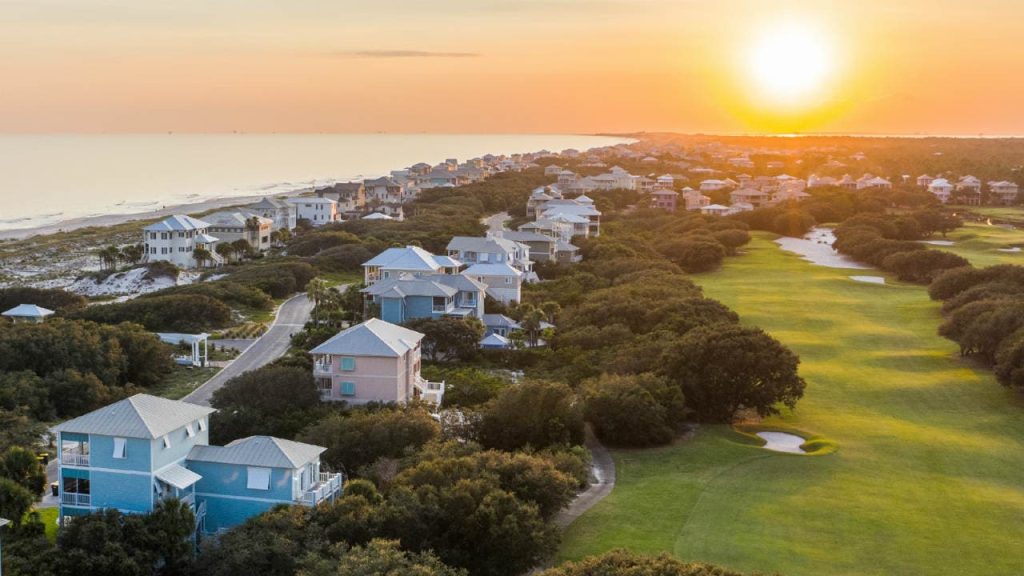 The Fort Morgan peninsula's Kiva Dunes Resort is nestled in a conservation area just minutes from Gulf Shores. Guests may enjoy the resort's public golf course, which is regarded among the best in Alabama, as well as a variety of vacation rentals, including beach houses and fully-furnished condos.
They offer an all-inclusive Kiva Beach Club, which is their newest addition. In the middle of natural dunes, it provides access to a salt-water pool pavilion and a café.
11. Turquoise Place East Tower
With its turquoise towers rising 24 and 30 floors above the beach and each unit facing the Gulf of Mexico, Turquoise Place in Orange Beach, Alabama, is the height of opulence. All of these attractions are within walking distance of this beach resort: restaurants selling fresh Gulf seafood; water sports like parasailing; and fun for the whole family like arcades and miniature golf.
Three to five bedroom units at Turquoise Place have private balconies with outdoor grills and Jacuzzi hot tubs overlooking the Gulf. The Spectrum Experience includes amenities such as onsite front desk services, complementary children's activities, in-room charging capabilities for a cashless experience, a 100% satisfaction guarantee, and access to the new Spectrum Lounge with complimentary snacks, games, and activities.
12. The Shores at Orange Beach
The Shores, located in Orange Beach, Alabama's peaceful white sand beaches, are just a short drive from busy Gulf Shores. This resort is well-known for its wealth of water sports, emerald waterways, and on-land activities such as golf, shopping, and dining.
Therefore, whether you're looking to unwind on the beach, go deep sea fishing, or play a round of golf at some of Alabama's finest courses, The Shores has something for everyone.
Alabama has the best scenic views of sunset in the gulf of its shore. The sugar-white sands and crystal water make it more tranquil for the visitors. So, if you're looking for some peace with great beach views with luxury, you should consider these beach resorts in Alabama for once.