In the United States, there are universities which date back to the 17th century. Before the American Revolution commenced in 1965, there were some educational industries constructed which became part of the history of the country.
Over the years, some lagged behind in competing at educating the best minds and some prospered and continued their historical heritage of great education.
Now let us look at the oldest college in the US.
1. College of William & Mary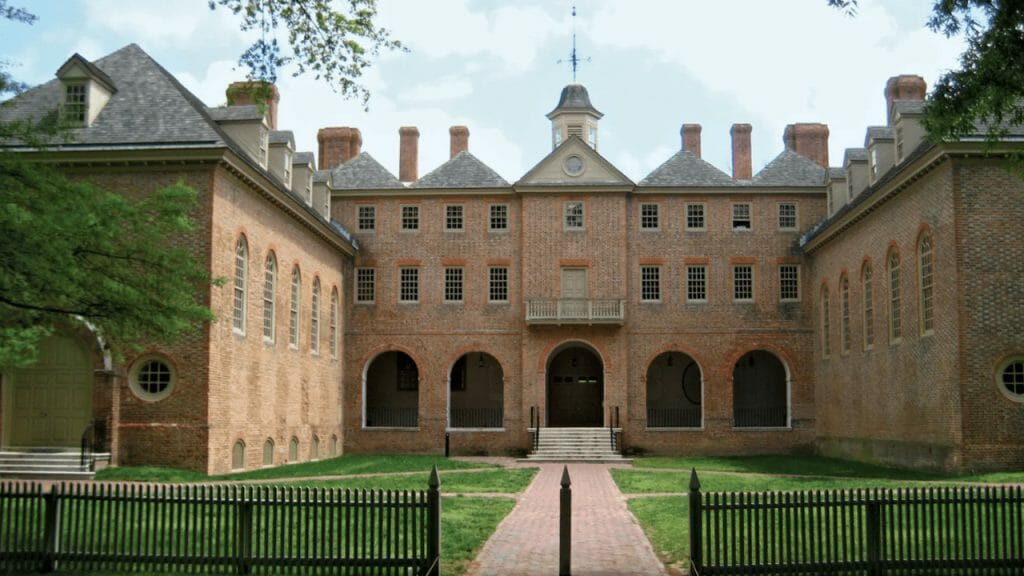 The College of William & Mary is the oldest college in the US which was founded in 1693. King William III and Queen Mary III were the founders who established this institution for the highest education of that time.
Currently, it is a pioneering institution as a research hub and considered providing world-class education. The students not only become smart and successful graduates, they also become passionate and thrive to serve the community.
2. St. John's College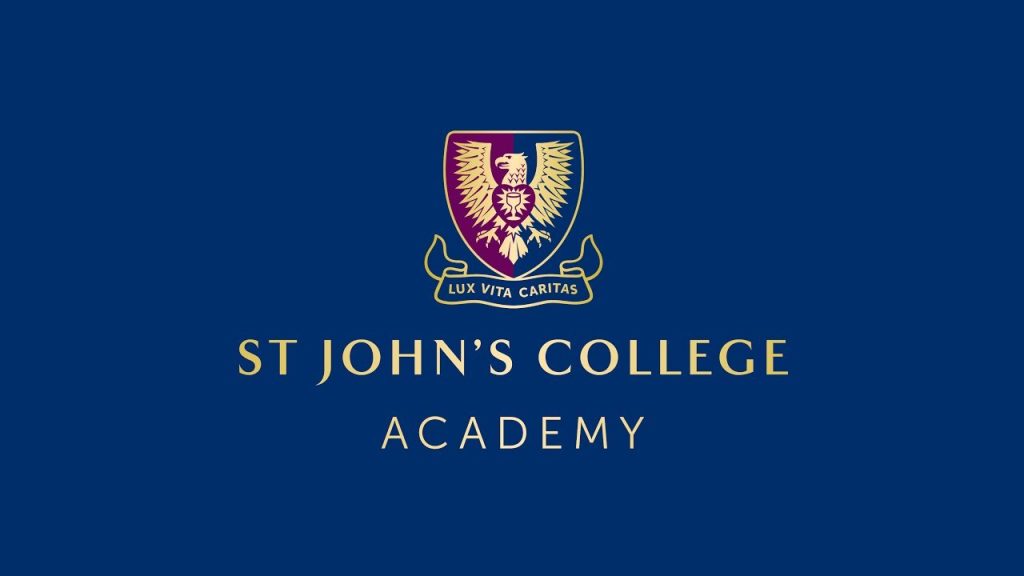 Located on the shores of the Chesapeake Bay, St. John's College is one of the oldest colleges in the nation which was established in 1696. However, the naming of the college was initially different and was changed in 1784. With the aim of educate the students to become masters in their fields, this college constantly raised the bar. That's why it is often referred to as "the most rigorous college in America." Currently, literature, science, politics, philosophy, and math are explored in the institution.
3. Washington College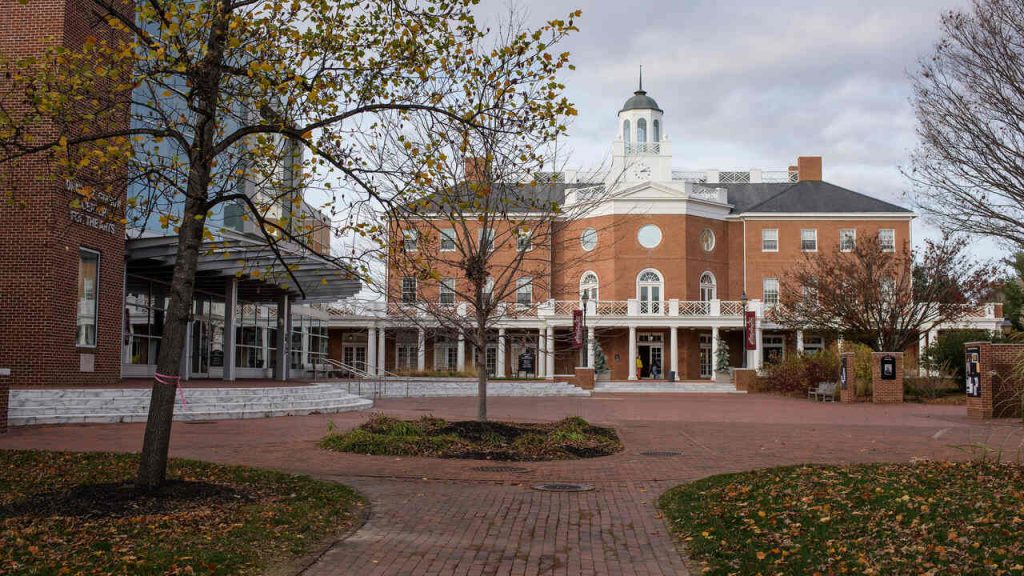 Established in 1782, Washington College was founded by Evolved from Kent County Free School. With their commitment to enable the students to become part of the regenerative global community, the institution strives for overall development. Besides education, they provide internships, double majoring and physical education. The interdisciplinary programs are one of the highlights of this institution.
You might also like to know about these most beautiful universities in America.
4. Moravian College & Moravian Theological Seminary
With an Acceptance Rate of 86%, Moravian College & Moravian Theological Seminary is a very old institution, founded in 1742. Initially, it was named Bethlehem Female Seminary, later it was changed into the current name. This college was the first boarding school dedicated to women in the country. This private institution's main programs are Business, Nursing and Health Service Preparatory Studies.
5. Dartmouth College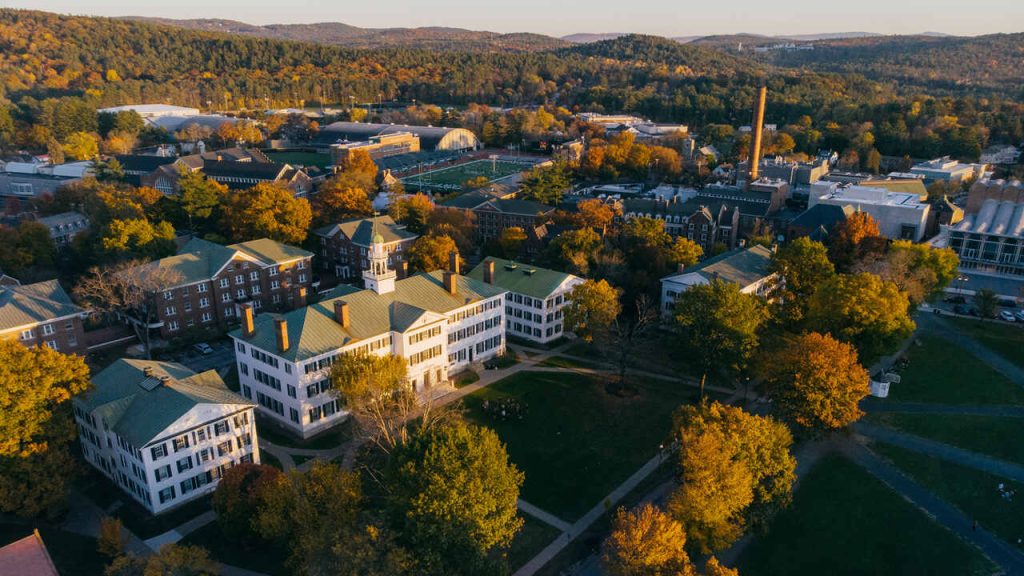 Since 1769, Dartmouth College has been an incredible educational institution. Founded before the American Revolution, the college is an elite private college. The graduates of this institution earn a starting salary of about $60,000. Economics, Engineering Science and Political Science and Government are the best majors at this college.
6. College of Charleston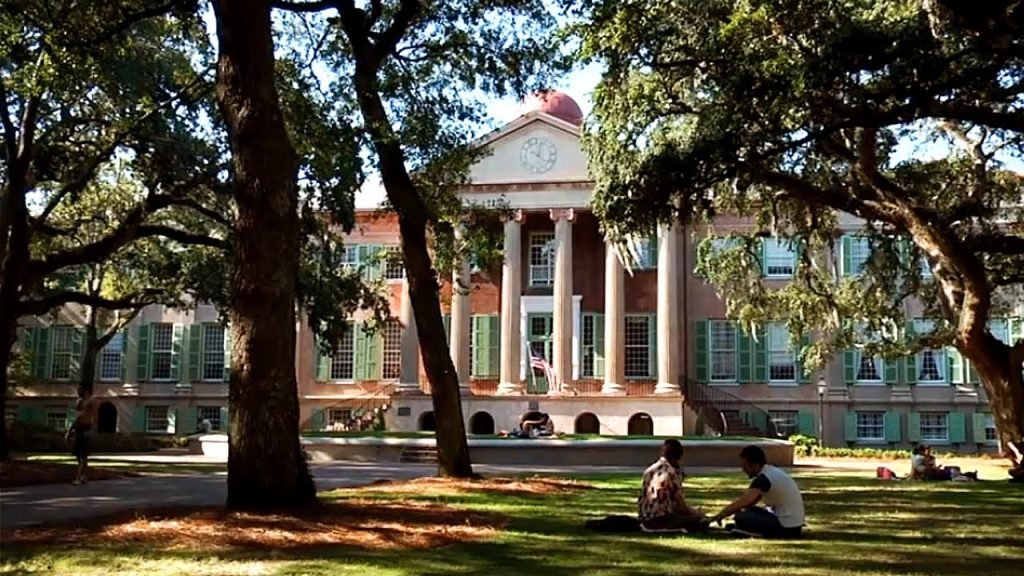 From 1770, the College of Charleston has been offering holistic educational programs. It was founded by a long list of founders who were prominent South Carolinians. This college is nationally recognized and is ranked among top colleges for its student life, quality of education and affordability.
Check out these largest public libraries in America.
7. Salem College
Salem College was another college which was founded by Moravians. It started in 1772 and since its beginning to this day, it operates as a women's college. It is the oldest women's college in the country. For over 250 years, this college has trained the future leaders and is nationally ranked as one of the best liberal arts colleges. IMPACT curriculum and innovative health-focused programs enable students to receive the best educational knowledge.
8. Dickinson College
In 1773, Dickinson College was founded by the Pennsylvania legislature. Initially, it was a grammar school, but later it adapted the holistic college approach. This college offers 46 majors and additionally, some minors, internship opportunities, certificate programs and more. Innovative programs are designed over a variety of 13 languages and across different fields, including security studies and neuroscience.
9. Hampden-Sydney College
Hampden-Sydney College was founded in 1775. Samuel Stanhope Smith, the founder, made this college for men and it remains as one of the few men's colleges left in the country. This private college is fairly competitive with its acceptance because they thrive on maintaining the same evaluation as before. The alumni of this college are excellent in their fields and earn a starting salary of $39,200.
10. Washington & Jefferson College
Founded by the famous three Princeton graduates, Washington & Jefferson College was established in 1781. The three frontier clergymen were Thaddeus Dod, John McMillan, and Joseph Smith. Over the years, this college has gained its reputation for its inclusive communities, ethical leadership, commendable results and professional readiness. Students at this college value common integrity and thrive to work for the changing world.
11. Franklin & Marshall College
Initially a German college, Franklin & Marshall College was founded in 1781. With the intention to present a republican system of government, this college was established, but currently it is one of the highly rated private colleges in Pennsylvania. Students of this institution graduate from incredible majors including Liberal Arts and Humanities, Business and Economics.
12. Bowdoin College
Despite being founded in 1794, Bowdoin College did not completely develop as an institution until the 1820s. This private liberal arts college has gained great reputation because of its notable alumni, amazing world renowned writers Nathaniel Hawthorne and Henry Wadsworth Longfellow. Even to this day, this college maintains educating excellent minds of the nation.
13. Union College
Established in 1795, Union College was the first college chartered by the Board of Regents of the State of New York. Formed for national groups and different religious groups, the college believes in education for all. The institution ranks quite high in the number of graduating students and remains one of the oldest non-denominational colleges in the country.
14. Hartwick College
In New York, Hartwick College is situated in Oneonta. It was founded in 1797. Even though it is quite small in size with seats for about 1200 students, this college aims to provide the best and ideal educational programs and environment for the students. A German Lutheran minister founded this college named John Christopher Hartwick. With its initial vision, this college became a reality for higher education according to the founder's dream.
15. Middlebury College
Located in Middlebury, Vermont, Middlebury College was established in 1800. Known as one of the most highly regarded liberal arts colleges in the US, this old institution managed to thrive even after years of its establishment. Students are encouraged to learn and engage in making the world a better place. With its amazing campus life and inclusive environment, this college is expected to maintain its high reputation.
From the above list of the oldest colleges in the US, every year thousands of students graduate and follow their dreams of success. In the future, more and more graduates will accomplish their educational goals from these notable oldest colleges.