Considering the vastness of the United States, it is not difficult to believe that there are more than 35,000 museums across the country.
There is no way for anybody to explore them all. Still, you may concentrate on the most significant ones in Connecticut and work your way through top museums in Connecticut for your next journey.
1. Mystic Seaport Museum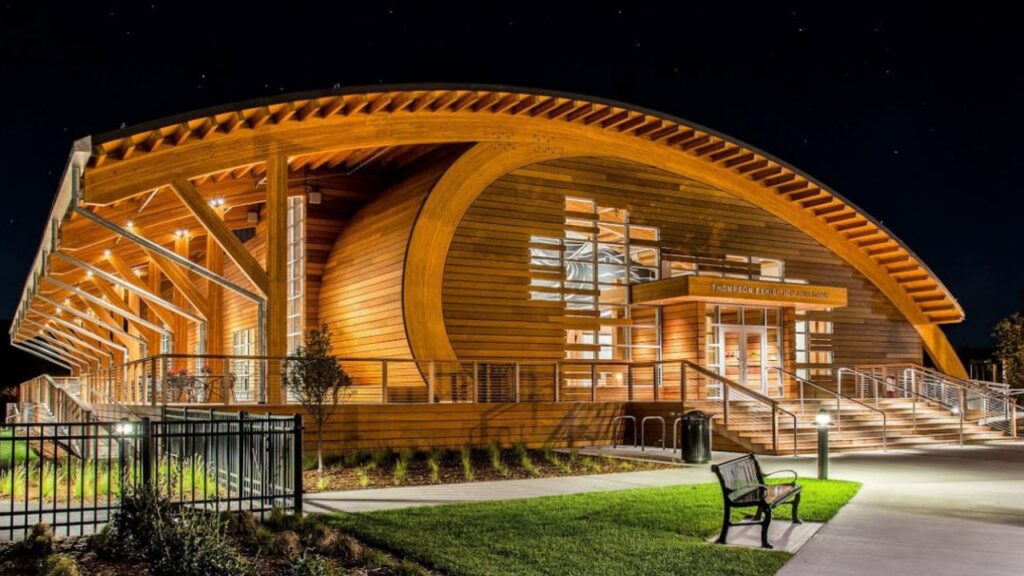 Visit 19-acre premises throughout the lovely Mystic River, get some cool breeze, and learn about the Mystic Seaport Museum's heritage! This museum in Connecticut is always open, although the hours change with the seasons.
Since 1929, the biggest marine museum in the United States has been open to the public. The reconstructed coastal New England town and the last remaining hardwood whaling ship in the world (the Charles W. Morgan) are major attractions.
Relax on the launched Liberty while cruising the Mystic River. In one of the museums' exhibits, take in one of the best history collections, architecture, and much more.
2. Connecticut Science Center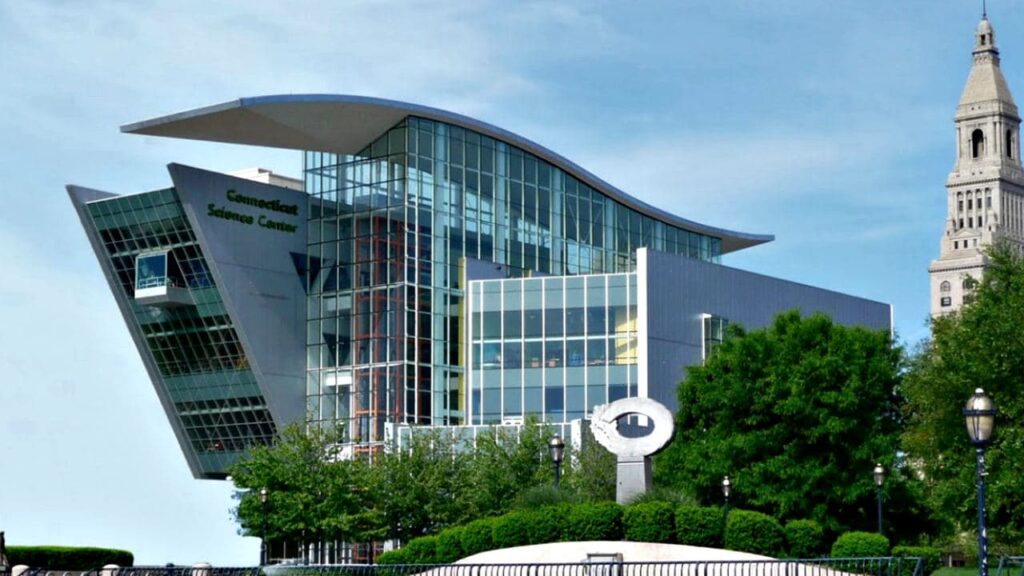 A day excursion with the entire family to Connecticut Science Center will be remembered for years to come. There are over 165 interactive displays spread over ten galleries in this state-of-the-art institution, as well as a 3D digital theater and a Butterfly Encounter.
At the Connecticut Science Center, kids, teenagers, and people of all ages may engage in limitless inquiry. Use cutting-edge elevated equipment to plunge yourself into other discoveries; witness magnificent vistas of the solar system; meet actual scientists; and engage in real-time scientific experiments, among other things.
The most difficult part is deciding where to commence the journey!
3. The Mark Twain House & Museum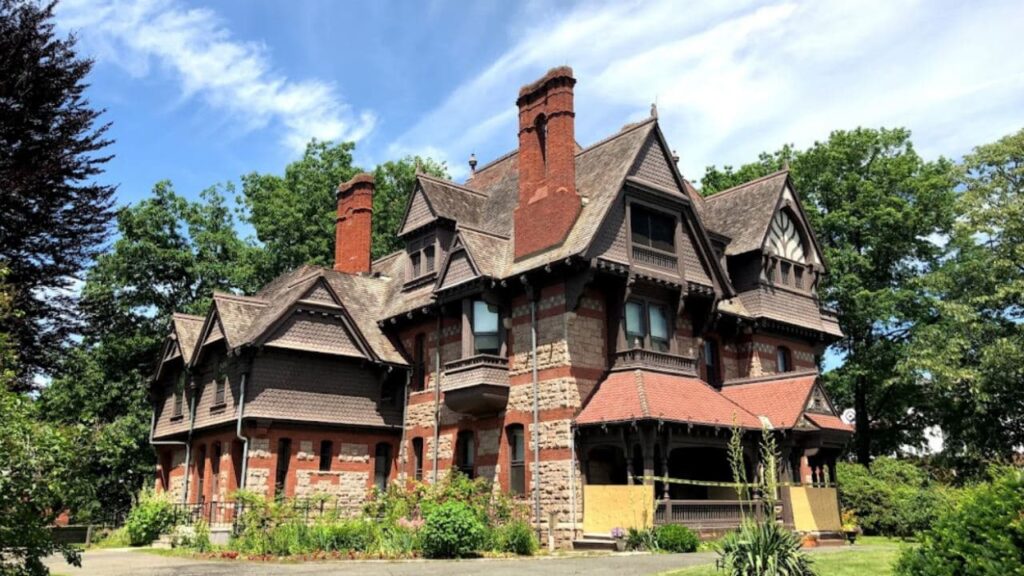 Samuel Clemens (Mark Twain) lived at the Mark Twain House with his family from 1874 to 1891. He wrote The Adventures of Tom Sawyer and Huckleberry Finn (also known as The Adventures of Huckleberry Finn).
One of National Geographic's ten best historic homes has magnificent Louis Comfort Tiffany stenciling and carved woodwork. The writer and his companions have gathered over 50,000 items.
The restored dining and butler's pantry are open to the public, much like the Clemens' employees. Twain memorabilia, gifts for fans and authors, and Mark Twain books are all on exhibit. There are lectures and major events to attend all year round.
Love water bodies? Check out these beautiful lakes in Connecticut.
4. Yale University Art Gallery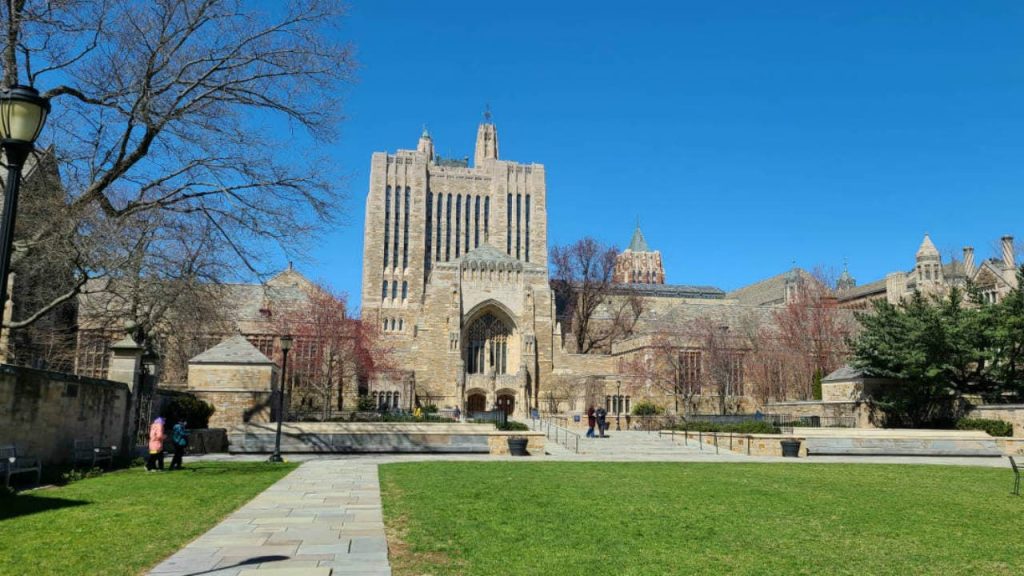 A must-see museum in Connecticut while on the Yale campus is the Yale University Art Gallery, the earliest university art gallery in the Western Hemisphere.
With over 300,000 items and a history dating back to 1832, the museum is the world's largest art collection in all mediums from every continent and every period. As a result of the Gallery's purpose, visitors will better know art and its place in society. Visitors may take museum tours, listen to lectures, or watch shows as part of the museum's ongoing free programming.
5. Wadsworth Atheneum Museum of Art
The Wadsworth Atheneum Museum of Art was founded in 1842 by Daniel Wadsworth, a renowned American art supporter. It was the country's first public museum. Almost half of the Morgan collection's works date back to antiquity; this contains ancient artifacts from Greece and Rome, fine European objects, and works by world-renowned baroque and expressionist artists.
There is also a global Hudson River School landscape selection, European and American Impressionist paintings, surrealist masterworks, Serge Lifar Ballets Russes drawings, fancy dress collections, the George A. Gay print collection, and the Wallace Nutting collection.
6. New England Air Museum
The New England Air Museum is the region's largest aerospace museum, conveniently located near Bradley International Airport. The museum's three exhibition hangars and three acres of gardens are added about 90,000 square feet of inside space for tourists to admire.
Self-guided exhibits, mobile phone excursions, and conversations with the museum's dedicated volunteer corps, many of whom are recently former pilots or aerospace engineers, enable viewers to discover about the region's rich aerospace heritage.
During World War II, find out what it was like to be a pilot in the P-47 Thunderbolt, Corsair, or Hellcat. Take a look at the displays to find more about the humans and equipment that shaped history. Guided tours may be booked in advance for groups of 10 or more. The temperature at Bradley International Airport Control Tower may be followed as you close the gap with your favorite TV programs.
Take a look at these historical sites in Connecticut.
7. Yale Peabody Museum of Natural History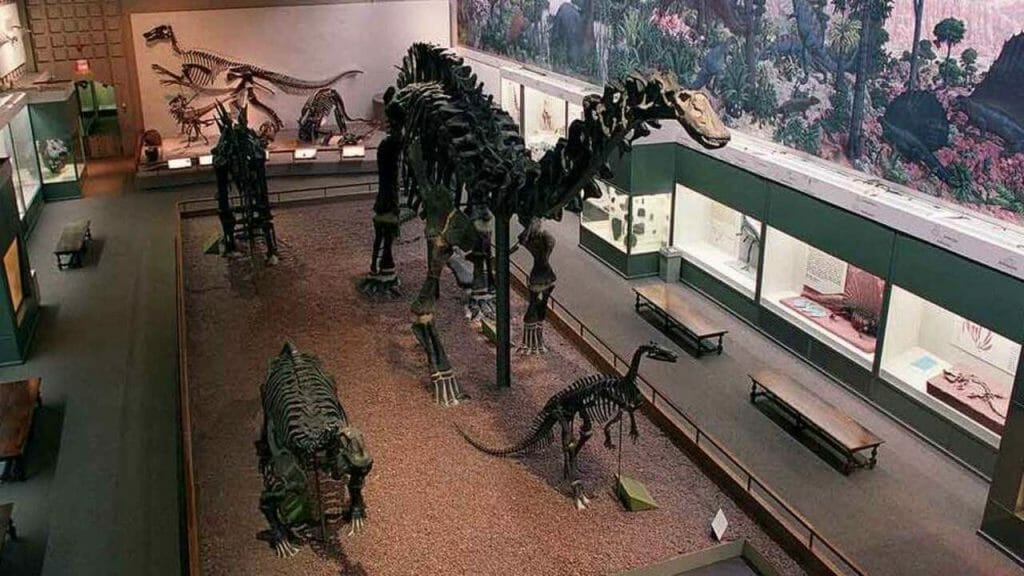 Philanthropist George Peabody donated funds to establish the popular museum in Connecticut, Yale Peabody Museum of Natural History, in 1866. As a result of his uncle's generosity, Othniel Charles Marsh became the museum's first director and Yale University's first Professor of Paleontology after his uncle Peabody's death.
Marsh put together an assortment of creatures, archeological relics, and ethnological items after his uncle died in 1869. These items were given to Yale University and supported to expand the museum's holdings. Marsh's gigantic dinosaur fossils were finally exhibited in the Museum's Great Hall, built in 1925, and had two stories.
With over 13 million items, the museum's permanent collection spans more than 4 billion years of Earth's history.
8. Kidcity Children's Museum
Located on the second floor of a two-story home, KidCity is a children's museum for entertainment. A pirate ship runs straight across the area as you arrive, complete with functioning components, clothing pieces, and a lookout point with a glimpse into one of the museum's top chambers.
A peaceful study room and a farm-themed area for small children are among the other 'theme' rooms available. In addition, there is a creative area where children may make something to take home with them.
9. New Britain Museum of American Art
When it opened in 1903 as the country's first museum devoted exclusively to American art, it also included a significant number of works by artists from that country's colonies. To commemorate its centennial year, the New Britain Museum of American Art relocated to its prevailing one, more current location in 2003.
The museum currently has the country's first comprehensive collection of exclusively American art. To this date, the museum's collection has grown by more than half since it debuted Chase Building in 2015. The artwork is organized into 'schools,' providing a fascinating look at the evolution of contemporary American art throughout the country.
Thomas Benton created his magnificent Arts of Life murals during the Great Depression, included in this top museum in Connecticut.
10. Yale Center for British Art
Located in New Haven, Connecticut, the Yale Center for British Art is a museum and experimentation center dedicated to British heritage and literature. It was given to Yale University by Paul Mellon (a Yale College alumnus who graduated in 1929). It now contains the world's vast collection of British Art history beyond the country.
On the Center's digital resource catalog, hundreds of pictures may be accessed for free. There is no further request or cost required of Yale University.
11. Connecticut Trolley Museum
As the first museum in the country devoted only to the electric train, the Connecticut Trolley Museum was established in 1940. Visit the Connecticut Fire Truck Museum, which has New England's biggest assortment of old fire fighting equipment, and exhibit the family how things back then used to be.
Activities throughout the year include Easter Bunny Great Times, Rails to the Darkside in October; Winterfest in late November-December; celebrations at the venue; Renting a vehicle is inexpensive when done in bulk.
12. The Stonington Lighthouse Museum
The 1840 Old Lighthouse, located near Stonington Point's southern tip, is the most notable feature in Stonington. Despite its small size, the town's structure tells of the community's tenacity and bravery since the city successfully repelled two British Navy assaults in 1775 and 1814. This structure was turned into America's first museum lighthouse when purchased in 1925 from the government.
A public museum displays chronicling the lives of local peasant farmers, mariners and sea commanders, adventurers, and business people. Many people come to see the sea-girded vista of three states from the top of 29 stone-staired towers.
Many choices are available, ranging from some of the world's finest museums and art galleries, best Science museums, to legendary warship museums in the United States. So, which one are you planning to visit?