Connecticut is a charming and appealing state in America. Here, you can enjoy the rustic mix of coastal towns along with rural havens. Anyone is bound to love different areas of this state.
Starting from New England to the sunny beaches near the coastal borders, you have so much to explore in Connecticut. Even the weather in Connecticut offers a range of conditions, like harsh rainfall and sometimes sunny bright days.
If you want to reside in this glorious state, we are here to help you through the list of the best places to live in Connecticut so that you can decide where to move to.
1. Stamford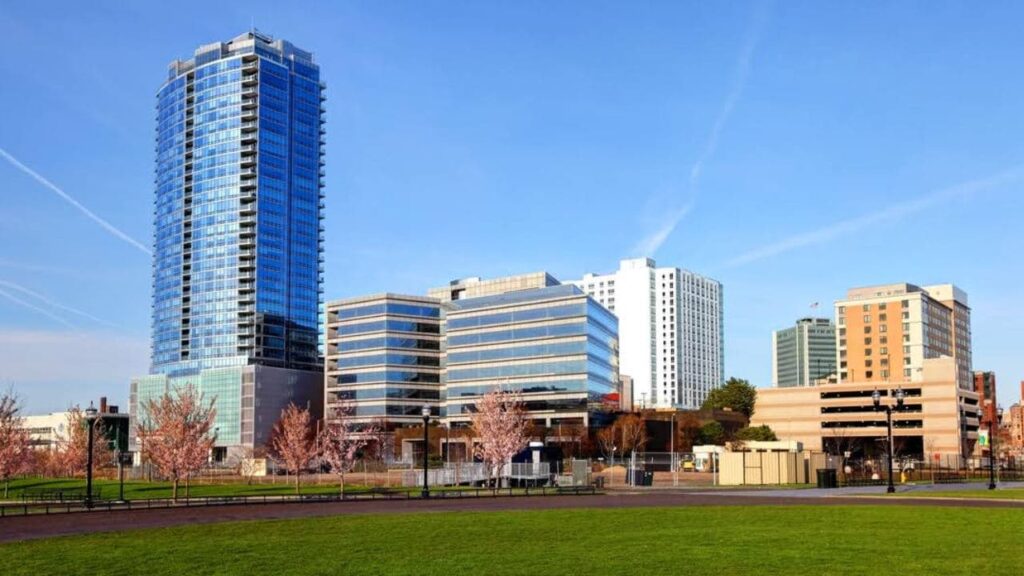 Stamford is a city of wonder with the famous Stamford Museum and Nature center. When it comes to amenities, this state surely tops the list with its excellent criteria.
With a median home price of $574,900-89 percent higher than the Connecticut average, this city has an overall high score for its quality of life. It is one of the safest communities in Connecticut and is home to over 500 companies, so job opportunities are plenty as well.
With nine Fortune 1000 companies, this city becomes one of the largest financial districts outside of New York City. Besides all these advantages, there are plenty of parks and recreational spots for people to enjoy a refreshing life.
2. Simsbury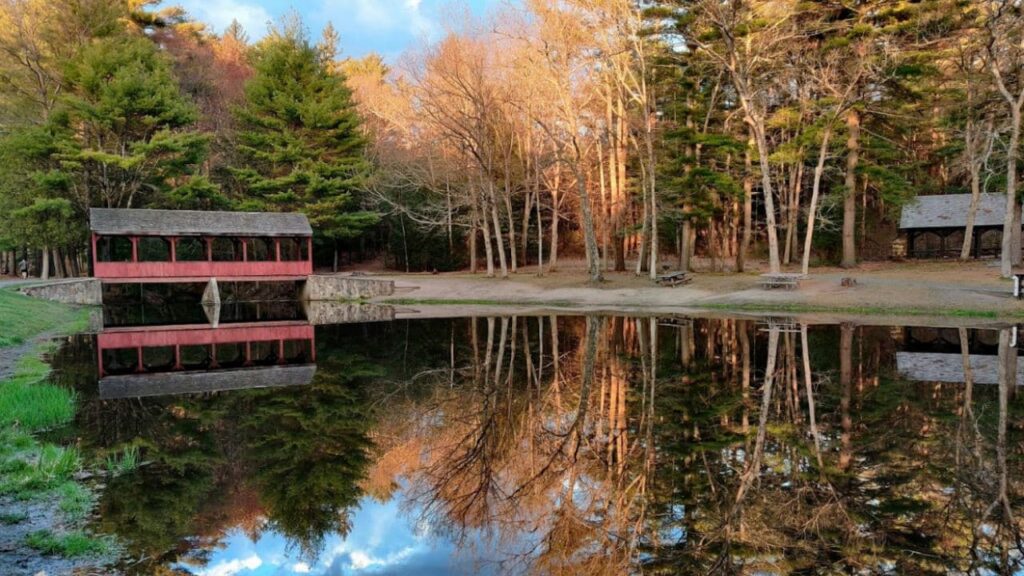 In the capital of Hartford, Connecticut, is an incredible suburb called Simsbury. This suburb made it to the list due to its city feel with amenities yet the beauty of nature. This area houses almost 23,844 people and the home value of this area is pretty steep compared to other areas of Connecticut.
The average house in Simsbury calls for an investment of $328,600, and you can have the advantage of enjoying amazing scenery from your home.
Additionally, this area follows the classic English – style homes that increase the aesthetics of this area. You can live in this abode of perfection with a hefty investment and visit the streetside shops for a pleasant walk.
3. New Canaan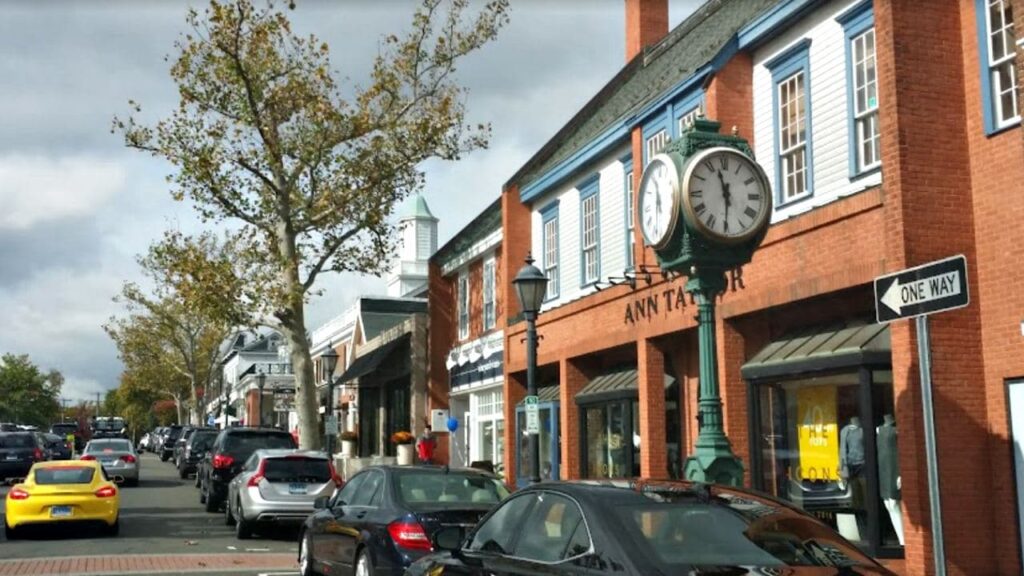 In this list, a strong contender is New Canaan because it is ranked by many as the best place to live in Connecticut consistently. New Canaan is a classy suburb just like New York City, so you can have the perfect place to live in both beauty and facilities.
With a seven figure price tag, you can purchase one of the best deals for your home. The homes are built following the cozy and humble style within a budget under the $800,000 mark. There are several schools and local institutions to choose from, and you can join the warm community easily.
For a comfortable stay, look out for impressive deals before you purchase your home in this gorgeous area.
Read out this article about the best places to visit in Connecticut.
4. Old Greenwich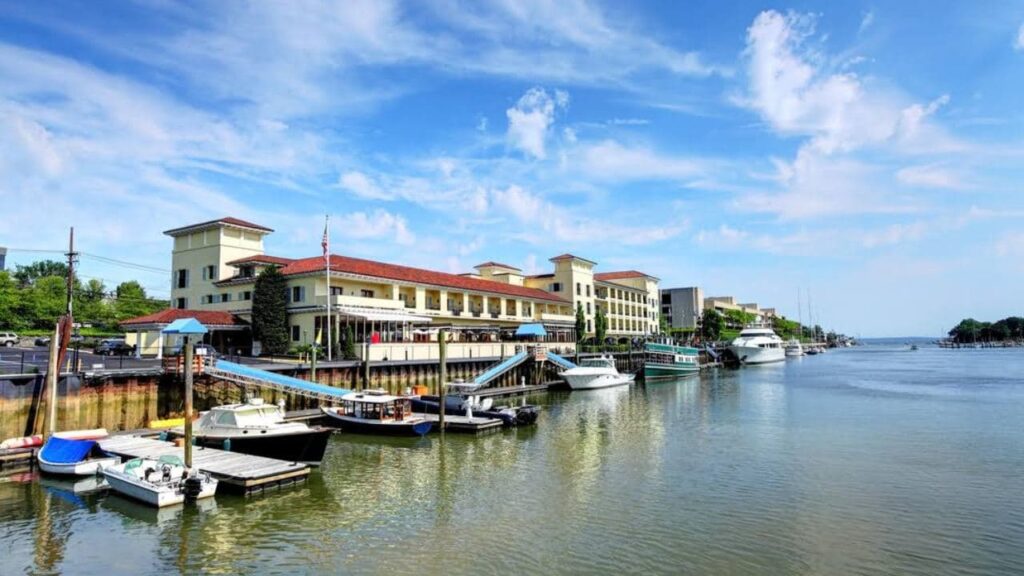 An area in the New England of Connecticut is Old Greenwich. It is one of the most affluent areas of the state where an average house price in over $2.3M and it's increasing at a rapid rate. This is a great place to raise your family in a safe, clean and secure area.
As a head up! It is an upper – class neighborhood, so if you are searching for a high – class area, then this is the right place for you. Best part? It is perfectly close to the beach and the houses in this area are ultra-modern condos overlooking the coast.
5. Bethel
Located in Fairfield County, Bethel is a town which is one of the top places to live in Connecticut. The main reason is that this area offers a high number of amenities. As a result of its high facilities, it is listed as one of the places with a high quality of life. The plus point of this area is its excellent weather.
With an average summer temperature of 68 and an air quality score of 35, this town ranks as one of the highest in terms of incredible weather. For food enthusiasts, this town offers several places to enjoy a relishing meal at the Sycamore Drive-In.
6. Weatogue
Weatogue is a tiny suburban town where only 3,000 people live within a warm neighborhood. If you aspire to live in a place with a village-like feel yet with all the facilities, this place is the perfect one for you. The average house prices start at $324,600, so for an average working American, this town provides affordable housing.
If you want to invest in a property for a second home or vacation home, this town offers ideal deals in Connecticut. With a low crime rate and small population, you and your family can easily adapt to this town and enjoy slow living.
These are the safest cities in Connecticut.
7. Weston
In Connecticut, a place where crimes occur once in a blue moon, is Weston. It is an ideal commuter town where 10,373 people live happily. This area is one of the safest places to live in all of Connecticut and you can also easily commute to the city for your work regularly.
Even within the vicinity, you can land different job opportunities. The residents of this locality are diverse, with high earners and simple living people. The pretty views of this area add a star to living in Weston.
8. Danbury
The home of Western Connecticut State University, Danbury is an incredible area. It is famous for its rich history and also the great industry of making hats. Because of the history of the hat industry, this city is nicknamed Hat City.
According to analysis, Danbury is one of the cities with an overall high rank in quality of life. With higher median rent and home prices, you can come across a fantastic deal because of its high number of amenities and excellent score in the weather.
9. Avon
Avon is one of the best places in Connecticut to purchase a property. You just need $400,000 to get a good deal for your potential home and the median rent is $1,234 on average per month. Due to its amazing real estate deals, only 14% of its 18000 residents live in rented accommodation.
So, you can figure out that with an average financial score, you can live a great quality of life having a beautiful home with an expansive garden and even your own private driveway. Avon also has low crime rates, and you can enjoy a pleasant life.
10. Glastonbury
Another suburb on this list is Glastonbury because it is an area with all-rounder qualities for living an impressive quality of life. It is situated in Hartford, Connecticut. Across the western border of the state, this area is beside the Connecticut River. According to history books, this area was founded in 1693 and has developed significantly over the years.
In this area, you can enjoy the classic style of New England with good value for money. Additionally, it is one of the larger schooling districts in Connecticut with over 45 excellent schools and public institutions for your children.
11. Darien
Darien is one of the most expensive places in Connecticut. It is a town in Fairfield County with a small population of only 20000 people. The median household income is $175,766 and Darien is ranked as both the best paid and most expensive in rent.
You will be impressed with the spectacular homes that dot across Darien and enjoy your evening walks in the area. A great advantage of living in this area is that, for nature lovers, they can visit the nearby Cove Island Park and Cummings Park to bond with nature and meditate amid the serenity. In terms of crime rates, the area ranks as one of the safest places.
12. Ridgefield
The town of Ridgefield is one of the most popular areas of Fairfield County. It has a mix of rural feels and suburban advantages. It is home to over 25,137 people. To those sole souls out there who search for a tight community, this is the best place.
The homes are well maintained and dotted around the town, and you will notice diversity and harmony at the same time. Most of the homes have large gardens that will give you a countryside environment to enjoy a slow walk every day. The town is developing gradually, so you have the chance of getting the best of both worlds. When it comes to safety, this town assures no rise in crime.
13. Groton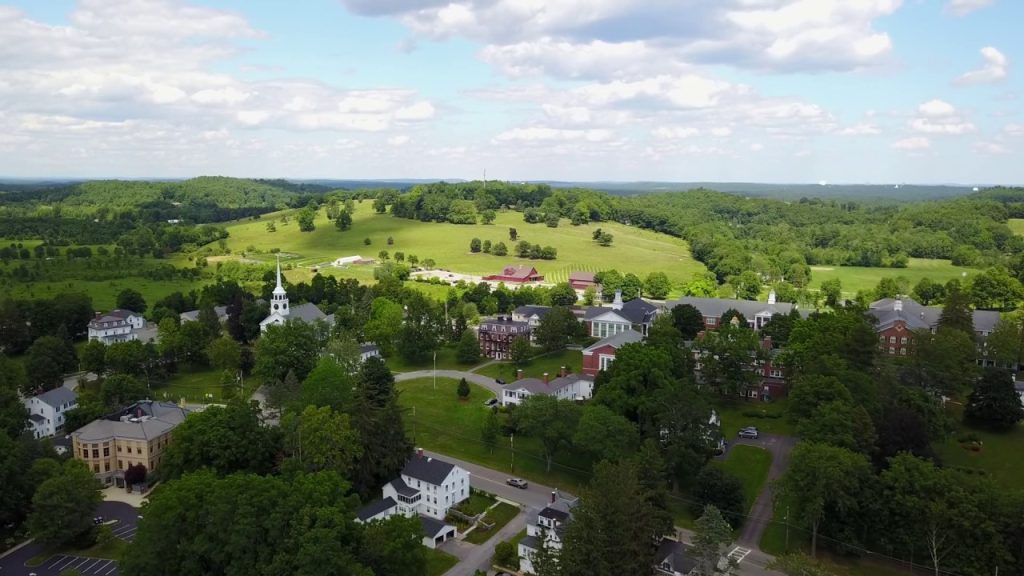 An exemplary area of Connecticut that stands along the Thames River in New Loudon County is Groton. This area is straight out of a children's old English tale. With the coziness and small individual houses, you will thoroughly enjoy the ambiguous beauty of this location.
The British like architecture and the developed community will surely win your heart. With low crime rates and easy commute roads, you will be excited about the shift to in this area.
14. West Hartford
Looking for a charming area as well as an affordable one? You have to choose West Hartford. It is the perfect combination of suburbs with Connecticut beauty and amenities. It is less expensive than Darien, yet you will find all you need in this pretty area.
The median home value here is around $313,500, so you can travel with your family within an average budget. Among millennials, this area is very populous as it falls among the lower end scale of Connecticut areas. This town is secure, and you can enjoy plenty of activities, like hiking, social clubs, swimming and more.
15. Riverside
Another affluent suburb area is Riverside. Once you visit this area, you will see it as a suburb of New York City. Keep in mind that, as an affluent area, it falls on the higher side of the budget. On average, you will get great deals of $1M. Just like the price, the houses across the area are majestic and one of a kind with all facilities and modern architecture.
If you can afford the costing, the properties can be great deals in the grand scheme of things. On the other hand, the public schools and local institutions are large and well-developed for the locality. For parents, this area in Connecticut is a great place for relocation.
16. New Haven
New Haven is a beautiful coastal city in the state of Connecticut that has a long and rich history. Home to numerous university museums and iconic landmarks, New Haven is a must-visit for cultural enthusiasts.
Furthermore, New Haven also offers an amazing nighttime experience with live music, drive-in theaters and touring bus rides.
17. Hartford
Consisting numerous historic landmarks, famous museums and relaxing amenities, Hartford is one of the best places to visit in Connecticut.
This famous city was founded back in 1635, making it one of the oldest cities in the United States. Alongside Mark Twain's house, Hartford is also home to several museums that feature renaissance art.
18. Old Saybrook
Old Saybrook, a coastal town in Connecticut, is renowned for its Saybrook Breakwater Lighthouse. Situated in Fenwick Point on the Connecticut River, this lighthouse is famed all across Connecticut.
This incredible town is a must-visit destination for history lovers and features historic landmarks like Fort Storybook Monument Park.
When it comes to balancing charming areas to enjoy life and maintaining a quality of life, Connecticut is one of the few states in the US where you can get the best of both worlds. So, for a better life or a new start, judge yourself and choose the best one from the list of the best places to live in Connecticut.