Have you ever noticed how tough it is to get a reliable lawn mower made in America? When it comes to keeping a lush, green, and well-manicured lawn, a decent lawn mower is essential. Whatever your needs are, whether you're replacing an old mower or purchasing a new one to match a new piece of land, it's critical to select an appropriate model.
Finding a mower that is ideal for your yard may be difficult, though, because there are so many styles and brands to consider. When buying the best lawn mower, there are a number of features and aspects to consider. This article will go through some of the most popular brands available on the market and discuss the features and elements to consider.
Here is a list of the top American lawn mower brands.
1. John Deere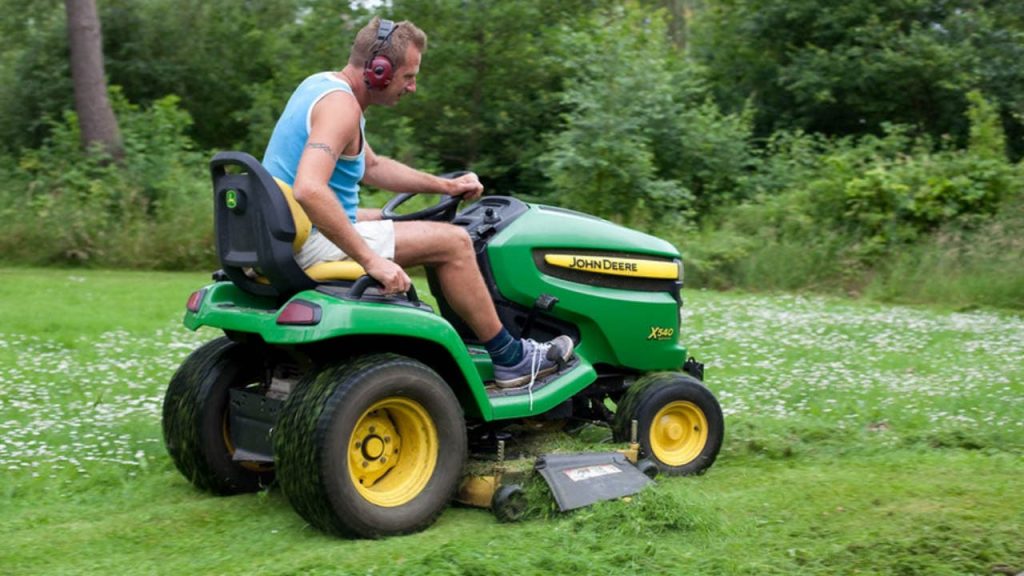 The name John Deere has become synonymous with the United States as a whole. The same individual who gave his name to the company also founded it in the year 1837 in Grand Detour, Illinois, and it has since grown to become a well-known brand in the field of heavy machinery.
Mowers manufactured by John Deere are assembled in the United States at Waterloo, Iowa, in a significant proportion. Despite this, John Deere continues to operate manufacturing operations across many continents, including North America, Asia, and Europe.
It is one of the finest brands and also well-known for its customer service. When all of this is considered, the fact that John Deere lawn tractors are among the most expensive on the market should not come as much of a surprise.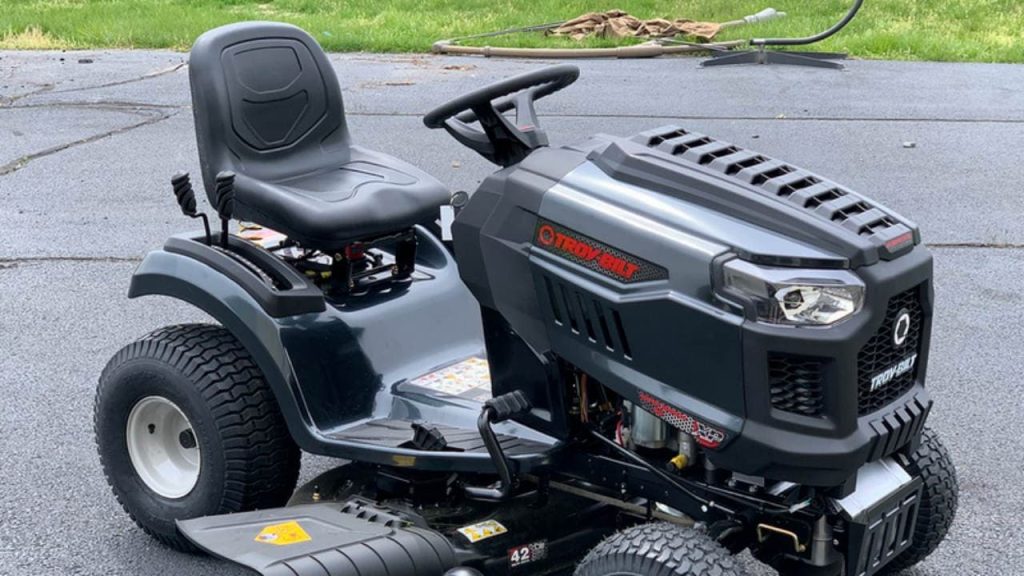 If you are a gardener seeking for the ideal utility mower that can manage large amounts of bag trimmings and mulch, this mower type is a great choice!
Although the bag makes cleaning a breeze, extra grass clippings create an ideal basis for your compost bin, which will benefit both your vegetables and fruit trees as well as your floral beds. The mower reviews are very positive, so if you're searching for a cheap American mower, this Troy-Bilt mower is a good option to consider.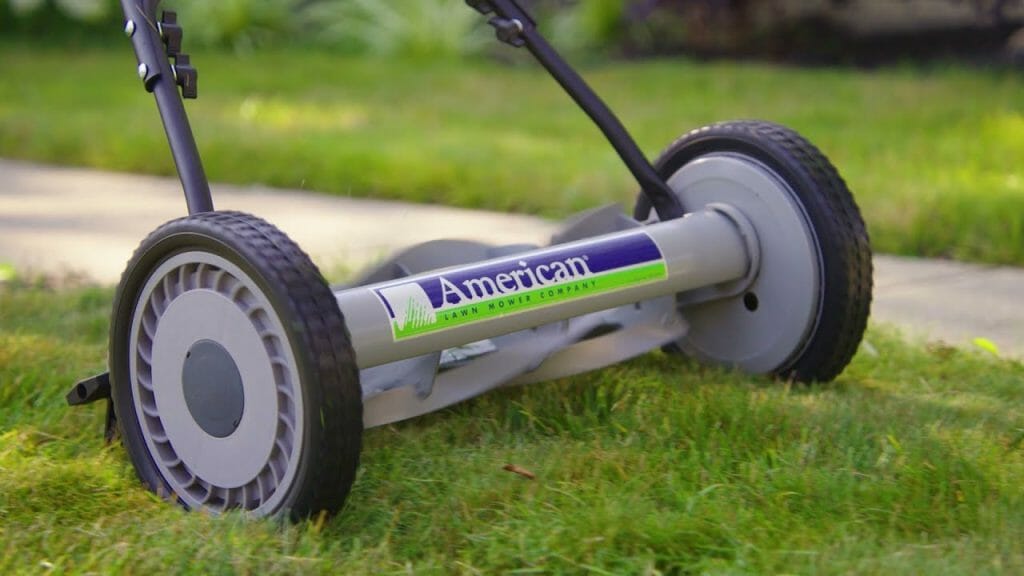 The American Lawn Mower Company is a family-owned business and the most prominent producer of push reel mowers in the United States. The company's production facilities are located in Shelbyville, Indiana, while its administrative offices are located in Muncie, Indiana. The prices of lawn mowers from American Lawn Mower Company are comparatively low.
You might also like to know about the American tractor brands.
4. EGO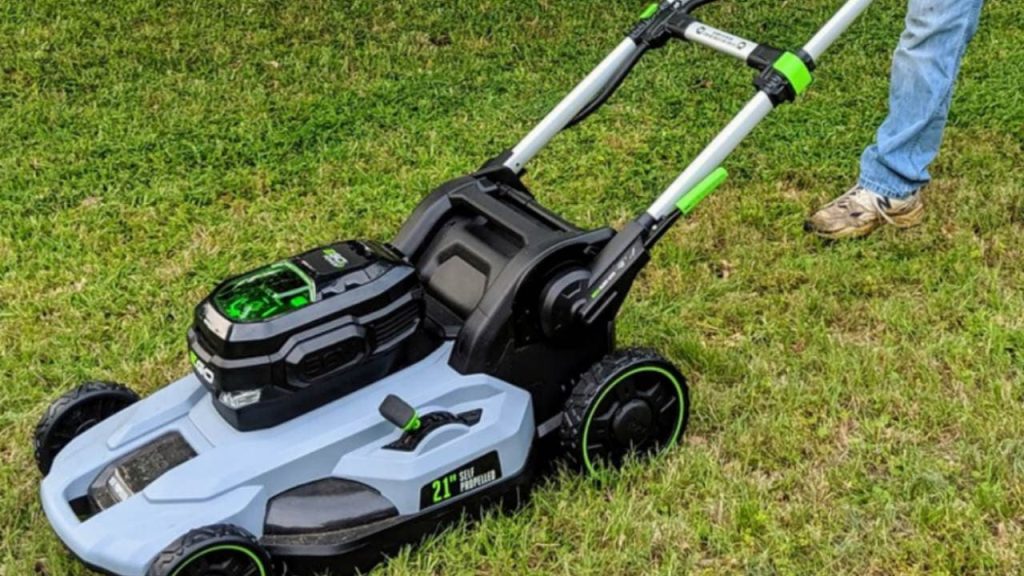 The technological breakthroughs that EGO has achieved with its battery-powered lawn mower place it at the forefront of cordless mowers. In fact, the EGO is appropriate for yards up to 12 acres in size, thanks to its 21-inch-wide deck.
Other characteristics of the EGO that make it a desirable purchase are speed adjustments that are operated by a simple dial and replaceable blades for packing, mulching, and prolonged runtime. It also produces a higher performance cut than so many gas-powered mowers.
5. Cub Cadet
Cub Cadet is an American firm that manufactures high-quality lawn mowers that are revolutionary in their design and power. Cub Cadet lawn mowers have a history of manufacturing their mowers for the past 60 years in American factories using American workers who have years of experience in the industry.
Mowers by Cub Cadet are produced at one of the three ultra-modern manufacturing facilities owned by the company. These facilities can be found in Ohio, Tennessee, or Mississippi. Cub Cadet lawn mowers are powerful and can make quick work of your yard; they're also a joy to use. With a strong engine and smooth mowing action, this is unquestionably one of the best mower brands on the market.
6. Craftsman
Although Craftsman tractors do not compare to John Deere or Cub Cadet models in terms of horsepower, they are comparable in other respects, like having hydrostatic gears and ergonomic high-back chairs. Craftsman lawn tractors continue to be one of the best deals to be found in riding lawn mowers due to the fact that they are reliable and long-lasting.
Both self-propelled walk-behind and riding lawn mowers are available from Craftsman. The self-propelled walk-behind lawn mowers have 159cc engines with auto choke technology, which uses less battery power than the riding lawn mowers. This is a fantastic feature that a mower should have since it avoids the issue of having to replace the batteries on a regular basis, which can be expensive.
Learn more about the AC Brands in USA that you can rely on.
Black+Decker is the market leader in this field since its engines feature sturdy rear wheels that enable mowing over dense grass even simpler. Additionally, many lawn mower models offer six height-adjustable settings. For nearly 50 years, Black + Decker has made electric lawnmowers that are well known for their pricing and dependability.
8. Ferris
The state of New York's upstate region is home to the Ferris mower factory. Ferris has established themselves as market leaders in the commercial lawnmower sector. Also, the lawn mowers represent the highest level of technical innovation available in the mower industry. The company have earned a reputation for having an edge in terms of quality, productivity, and adaptability.
Purchasing a Ferris mower is money well spent, without a doubt. They are dependable, versatile, and surprisingly easy to operate. Moreover, Ferris' mowers offer a level of comfort that is unmatched by most other types of mowers.
9. Greenworks
Greenworks is one of the new companies making corded, and battery-powered yard equipment. In 2013, the business is credited with creating the first battery-operated dual-blade cordless mower. Its mowers are powered by a powerful 40-volt battery, which offers greater power and battery life than mowers with similar battery power.
The runtime of these self-propelled lawn mowers is 45 minutes. The hazards and inconveniences associated with tripping over a cable while mowing are eliminated by the battery-powered lawnmowers made by Greenworks.
Husqvarna is an established manufacturer of high-end outdoor power equipment. Even though the company sells walk-behind mowers and lawn tractors, the riding mowers, such as tractors and zero-turn mowers, are what have made it the most successful in the industry.
Because its product line is the most dependable and long-lasting, Husqvarna is widely regarded as one of the most reputable and respected brands in the United States. In addition, they come equipped with premium amenities such as brake speed and direction controls, ergonomic seats, and comfortable control mechanisms.
On the other hand, reliability and cutting-edge features tend to come at a higher price. The lawnmowers manufactured by Husqvarna, along with the majority of the company's other outdoor equipment, are not inexpensive.
11. Generac PRO Trimmer Mower
Tired of the traditional mower – maybe you want an innovative product? Or maybe you want an American-made gas mower with a compact design? Then this beautiful Generac TR45080GMNG fits the bill marvelously.
Here's an American-made mower model without the roaring price tag! You can get some of the best power to muscle for your buck.
These American brands produce the greatest lawnmowers with strong engines and optimal performance. So, based on your preferences, you can purchase any of them.