Some people have a few pairs of shoes, again some people even have 10,000 pairs of shoes in their possession, like Céline Dion – the famous singer. No matter how many shoes you have, it's kind of obvious that shoes are a common must-have item that we wear every day. Though sometimes, because of its constant presence, we tend to forget their importance in our life.
A good pair of shoes actually prevent various foot problems, relieve pain in ankles, knees and hip joints and also protect us from infections. It's not necessary to have a thousand pairs of shoes, but you can definitely treat yourself with a good pair of shoes occasionally from the famous American brands.
So, here is a list of the top American shoe brands who are infamous for making quality shoes.
1. Nike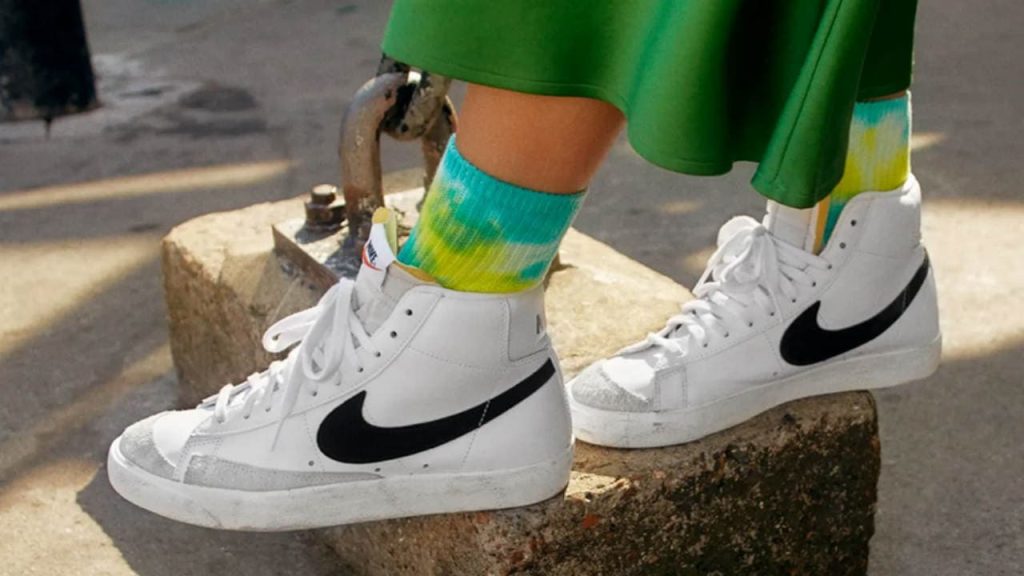 Nike is the most well-known global company that deals in athletic wear and sports apparel, and it originates in the United States. In the previous year, the company had revenues of $37 billion. Nike was founded in 1964 as "Blue Ribbon Sports," and by 1971, it had grown into a global brand. Phil Knight, a professional athlete, and his coach, Bill Bowerman, were the organization's founders.
Nike's items are distinguished by the swoosh emblem, which serves as one of their most enticing aspects. In the 1970s, the trend of running and jogging became popular, and Nike became a supporter of this. Among their shoes, Nike's Zoom Air was a successful running shoe that debuted in 1995. Recently, the company introduced a revolutionary idea, in which shoes may be synchronized with cellphones.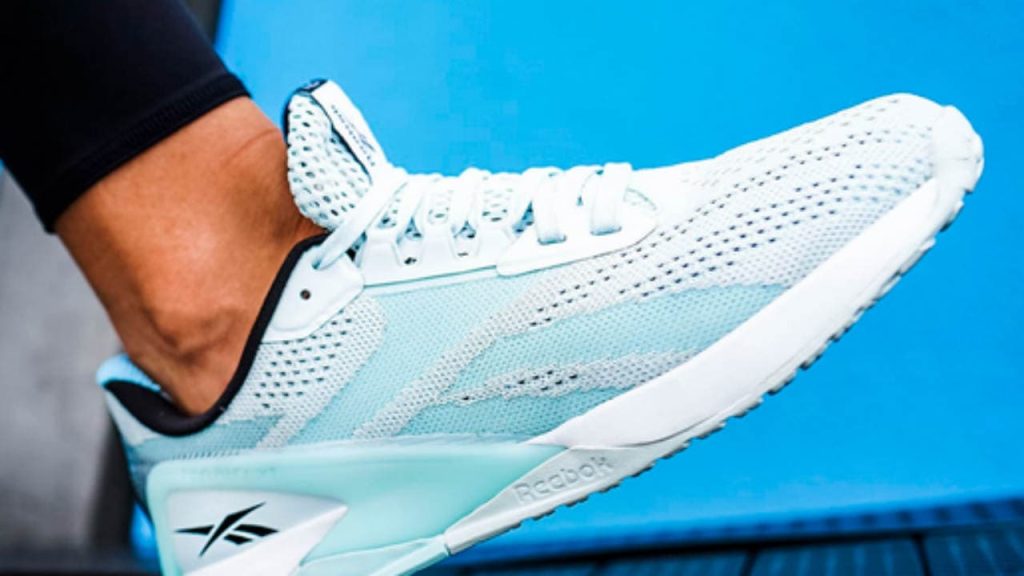 Reebok is expected to continue being one of the most popular shoe companies in the United States in 2022. Its sports-inspired, durable, trendy, and high-quality merchandise allows them to remain firmly established in the worldwide market for a longer period of time.
Reebok is an English-American corporation that manufactures and sells shoes for health, running, conditioning, and cross-fit. Their history stretches all the way back to 1895, and they were acquired by Adidas in 2005. The Reebok Classic Sneaker, the Reebok Skyscape, and the Crossfit Nano are just a few of the iconic models produced by Reebok.
Since its inception, the Nano series has been refined to include superiority woven cloth on the upper section and a cushioning pattern that runs from heel to toe. Another distinguishing element of the company is the use of vibrant colors in its footwear.
Since 1899, the corporation has had the distinction of being the parent company of some of the most successful footwear and clothing brands in the world. The North Face, Columbia, EastPack, and Seven For All Mankind are just a few of the well-known companies that are the offspring of the VF Corporation.
At the moment, VF Corporation owns a total of 13 different brands. Its head office is in the Colorado city of Denver. With a diverse array of intriguing brands to choose from, they provide consumers with a variety of options.
Their styles are always evolving and becoming more acceptable with their users. Each of the brands held by VF Corporation has a distinct delivery style that is reflected in its goods.
You also might be interested in knowing about these American boot brands.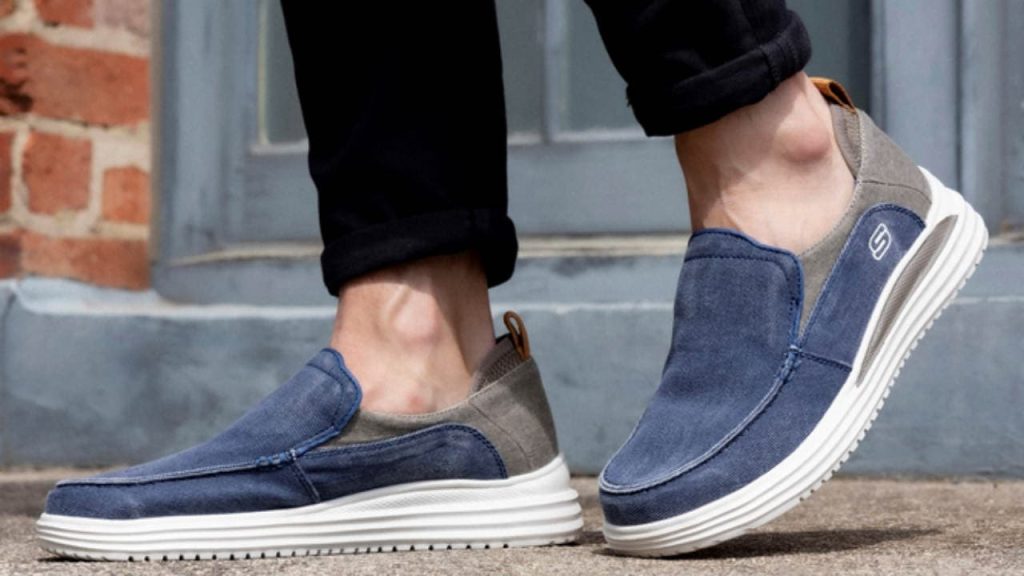 Sketchers, a footwear manufacturer based in California, takes the fourth spot among popular American shoe brands. The shoes from Skechers are described as flexible and comfy. Since its founding in 1992, the company has maintained its headquarters in California, where it has grown to become the third-largest athletic footwear franchise in the market.
The company designs and produces more than 3000 different varieties of footwear for men, women, and youngsters each season. Their well-thought-out strategy, along with a high-quality product, have propelled them to the top of this very competitive sector.
There are 170 countries throughout the world where their items are accessible. They specialize in casual, sporty, stylish, and comfortable wear-on footwear for the feet. Moreover, their shoes are a joy to wear for hikers, runners, and others who participate in physical activities.
Kevin Plank built a billion-dollar shoe company from the ground up, beginning in the basement of his grandmother's house. Customers flock to Under Armor because of their innovative designs and fashionable footwear. Their shoes are flexible and cushioned, which they developed themselves.
The use of moisture-repellent synthetic fabric in their goods immediately elevated them to the top of the industry. They first set foot in the footwear production industry in 2009, and they haven't looked back since. Despite the fact that they also deal in garments, their most popular product line is footwear.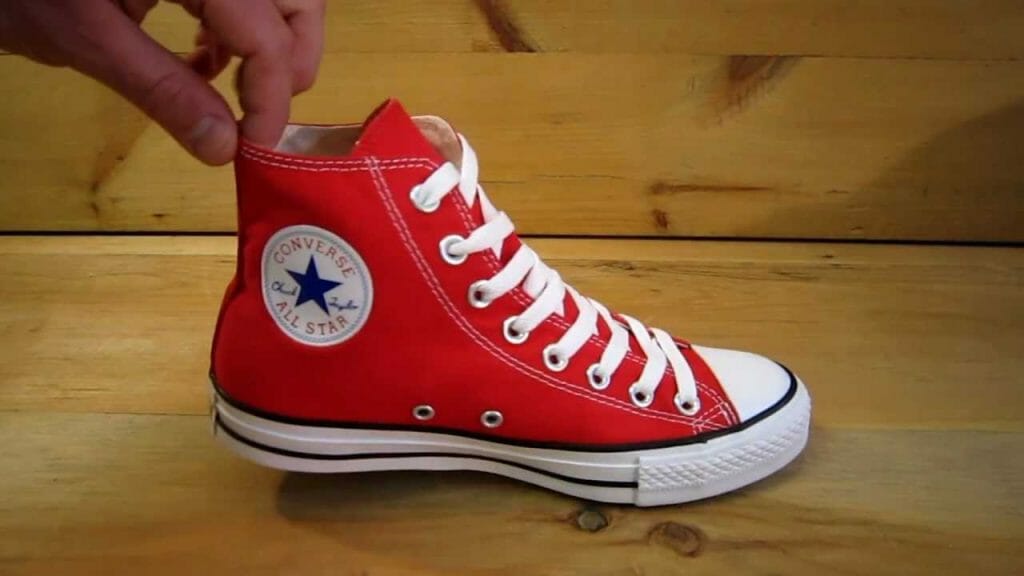 Regarding casual shoes, one of the brands that stands out is Converse. Contrary to common belief, Converse is unquestionably one of the most well-known American shoe companies, with a strong presence in the worldwide footwear market.
Since 2003, this Boston-based company, which dates back to the twentieth century, has been a division of Nike, Inc. In addition to casuals, they also deal in footwear and skate shoes, as well as clothes and accessories, among other things.
Their adaptable shoes have a basic yet traditional finish, making them a great choice for shoe enthusiasts. The star emblem on the shoes, the all-star rubber sole, the smooth edges of the toe, and the wrap-around strip are the most distinguishing features of the shoes.
Match your shoes with your clothes! Check out these clothing brands in the USA.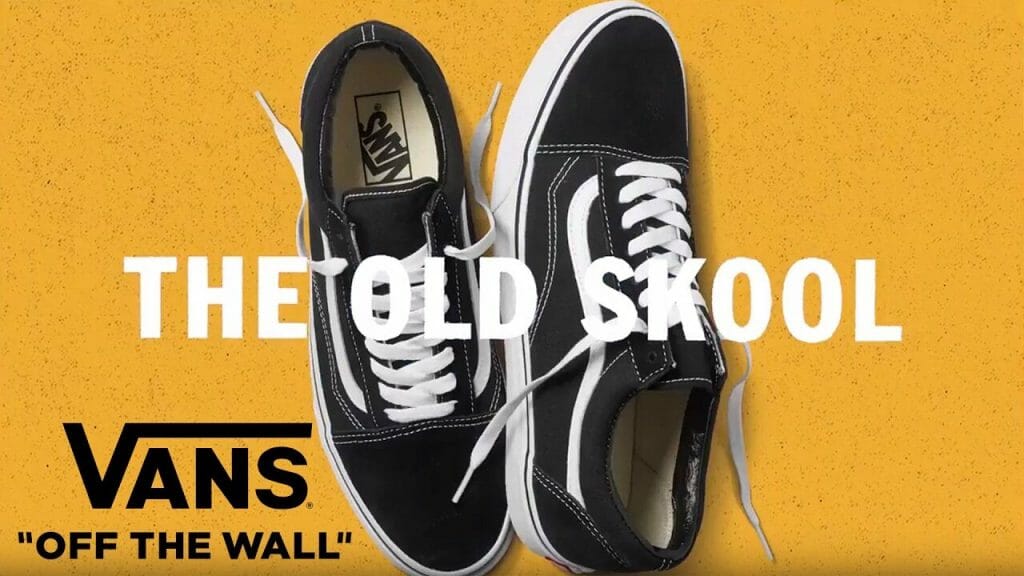 Vans is a manufacturer of skateboarding shoes based in Costa Mesa, California. The company was founded in 1971 by Paul and Jim Van Doren. Vans had entered the company with a clear strategy of selling high-quality goods at a lower price than their competitors.
It was possible to customize their shoes with numerous colors and designs in their warehouse, which they made available to customers. They also sell boots, casual, athletic, and BMX cycling shoes, among other styles of footwear. The brand is well-integrated with young culture, and it encourages people to express themselves creatively and authentically.
This well-known American shoe company is unrivaled when it comes to all-day comfort, ease, and fashion sense. This global shoe manufacturer, founded in Boston, is mostly known for its sports shoes. Tennis shoes, sports shoes, running shoes, golf shoes, and hiking shoes are among their most popular items.
They have also made a foray into the sportswear sector. Athletes and track stars have flocked to this shoe brand since its introduction in 1960, thanks to its highly regarded sports shoes. Despite the fact that this American footwear firm does not support any teams or athletes, their products continue to be the best-selling in the industry owing to their promise of high-quality delivery.
Their products are manufactured entirely in the United States. Because of the brand's in-house manufacture, it is able to provide premium prices, quick delivery, and clear customization.
Caleres is another well-known American footwear brand that appeals to people of all ages and backgrounds. There is something in their selection that will fulfill the varied demands of today's purchasers and users. Their heritage stretches back 140 years, through highs and lows, yet they have remained solid.
Its subsidiaries include numerous well-known footwear brands such as Famous Footwear, Diane von Furstenberg, Ryka, Allen Iverson, Dr. Scholl's Shoes, LifeStride, Natural sequence, Bzees, and many others. The firm is in charge of the e-commerce platform as well as the retail operations for these brands. They are also involved in the design of the shoes.
The company's tagline, "Strong Soles for Sturdy Shoulders," captures the heart of the company's offering in a memorable way. It has been in business for 137 years as a well-known American producer of footwear for men, women, and children.
They specialized in providing comfortable shoes for outdoor sporting and industrial tasks. In their shoes, waterproofing is provided by a unique Gore-Tex liner, which is combined with treated leather to create a timeless aesthetic statement. The emblem of their brand "DURASHOCKS" represents the durability that they promise via the use of "Direct-Attach Construction."
11. Thorogood
If you're looking for a pair of boots that will last, rather than buying the ones made in China or India, you should buy American-made boots. Despite its unappealing appearance, the Thorogood Moc Toe is excellent value for the money, and it's built like a tank.
The triple-stitched top and 360-degree storm welt keep your feet dry and safe, while the wedge sole gives a wealth of protective clothing and electrical resistance. Even after a lifetime of grueling wear and tear. Also, the Goodyear Storm welt is virtually waterproof.
12. Alden
The 19th century saw the birth of the New England shoe industry. Alden is one of the few remaining New England shoe companies founded during the height of the 19th century.
The Alden Shoe Company was founded by Charles H. Alden in Middleborough, Massachusetts, in 1884.It is a heritage, family-owned brand with about 100 workers who are part of the second or third-generation family.
So, if you are a shoe lover or just a person who is in need of a good pair of shoes, then make sure to buy from these amazing brands. You never know, a good pair of shoes might take you to many good places!