The United States is one of the countries that led the industrial revolution, and changed the agricultural markets worldwide. It is one of the pioneers of modern agriculture, and has helped reshape agricultural industries worldwide by implementing ideas and technologies to increase productivity.
One of the main equipment behind the rapid increase in productivity and quality in the agricultural sector is high performance tractors, and the US is home to some of the best tractor brands in the world.
In this article, I have listed the best American tractor brands below.
1. Massey Ferguson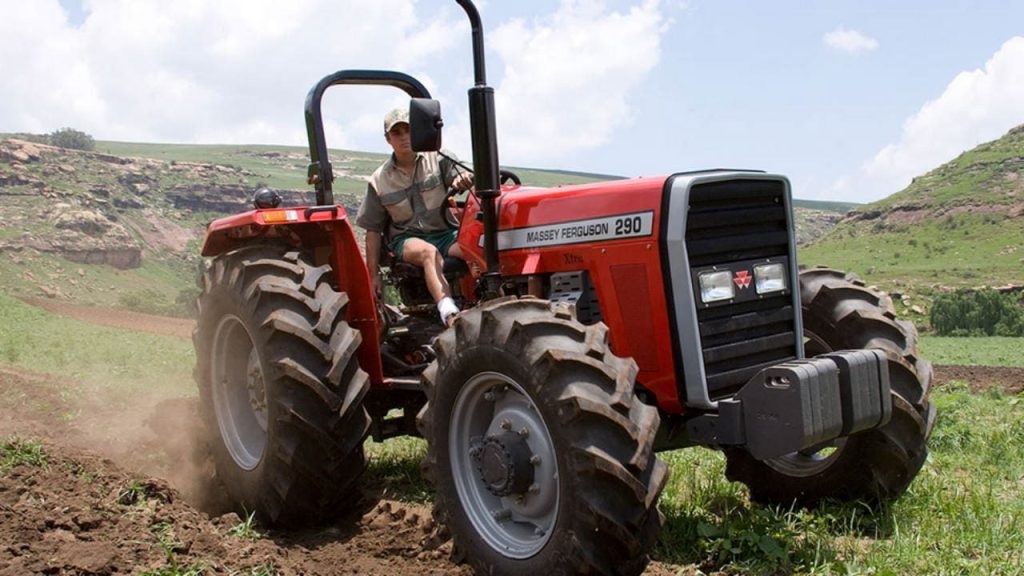 Massey Ferguson is an American agriculture machinery manufacturer that has been revolutionizing the agriculture industry in the US for over 150 years now. It is one of the leading tractor selling brands in the United States currently, building tractors that offer high-performance and quality.
Massey Ferguson manufactures a wide range of tractors ranging from 20 HP to 405 HP, making it a tractor brand that caters to the needs of all sorts of agricultural land and works.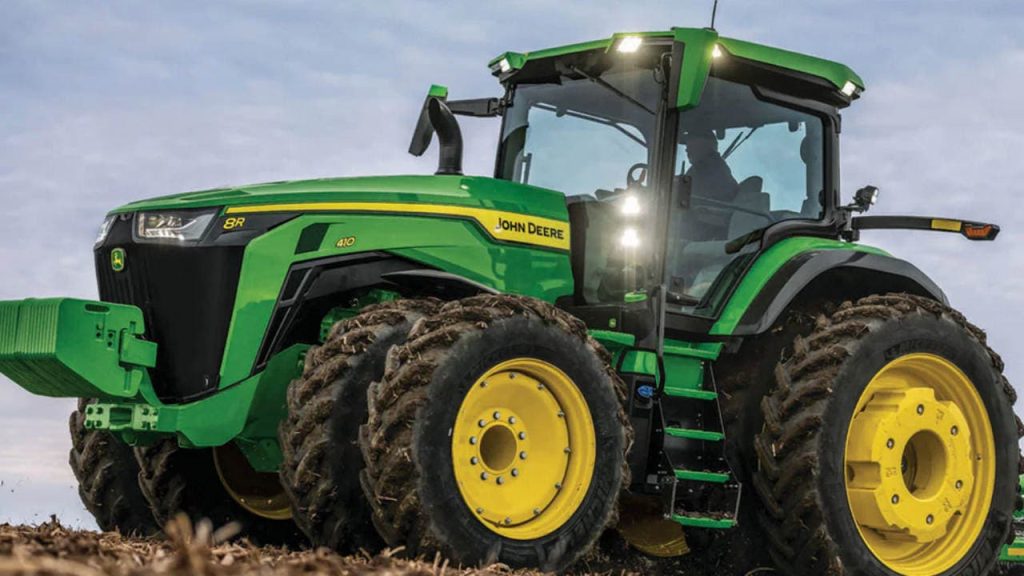 John Deere is one of the best-selling American tractor brands in the world, and is famed all across the United States for its stunning tractors. Founded in 1837, it is one of the oldest operating tractor brands in the United States, and comes second to none in terms of popularity.
Moreover, during the 1940s, John Deere introduced innovative tractor models that helped take America's agriculture industry to the next level. Currently, John Deere is the largest agricultural machinery manufacturing company in the world.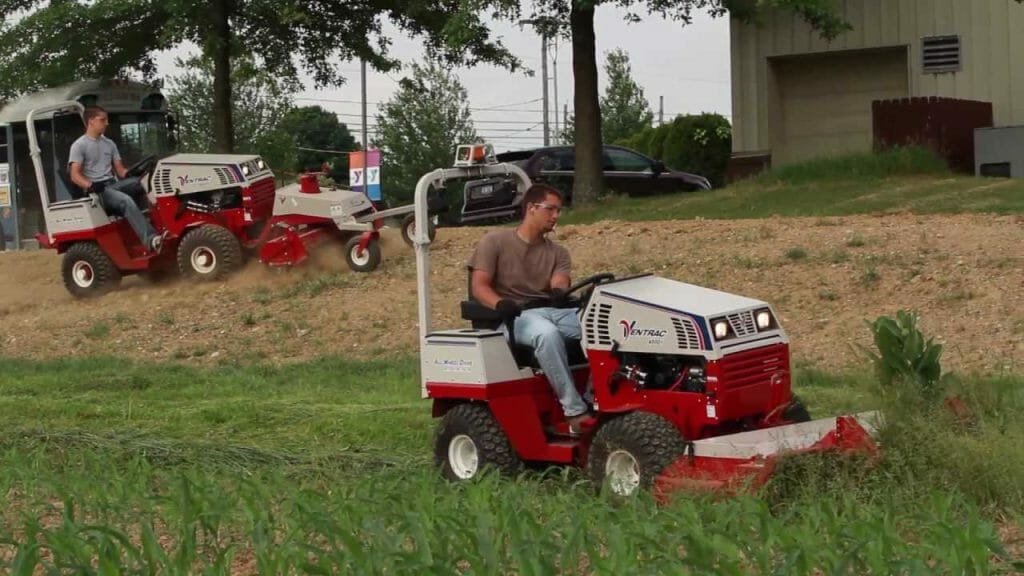 Ventrac is an American tractor manufacturing company that has gained rapid fame in the industry with its all-wheel compact tractors. These innovative all-wheel compact tractors from Ventrac can be connected to more than 30 commercial grade attachments within minutes.
Additionally, the Ventrac brand originated from the Steiner family, one of the most iconic family businesses that supplied agricultural products. The foundation of this company is built on productivity and quality, aiming to supply the best tractors to increase agricultural productivity.
You might want to know about the top American tire brands.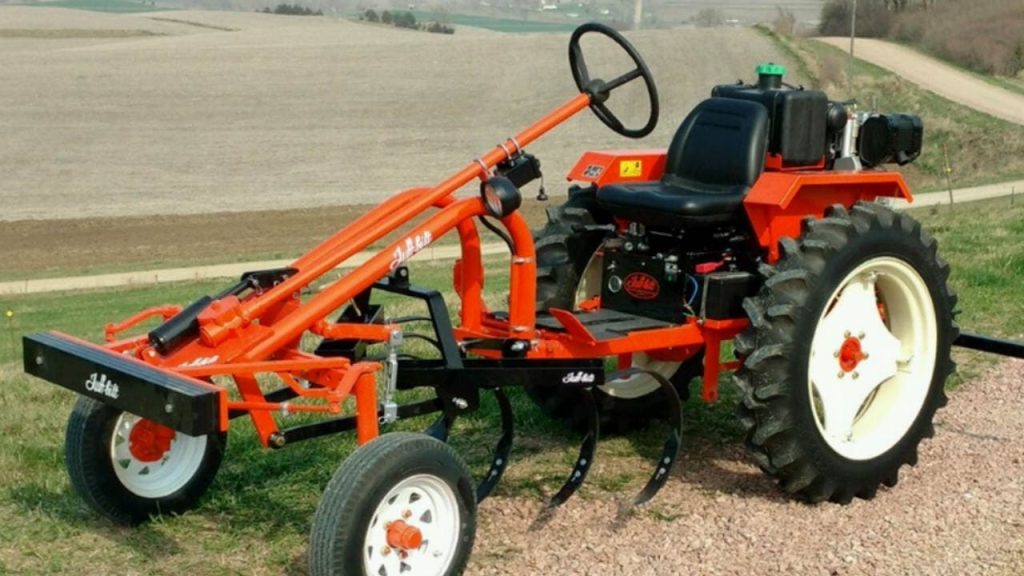 Founded in 1974, Tuff-Bilt tractor was started by Bud Thomas as Thomas-Bilt, and was later renamed Tuff-Built. Tuff-Bilt has been manufacturing tractors in the United States for over 50 years now, offering more than 20 types of tractors and accessories for agricultural purposes.
Alongside the versatility of the brand, the unique designs of its tractors have also played a key role in making Tuff-Bilt Tractor one of the best American tractor brands in the country.
5. Power Trac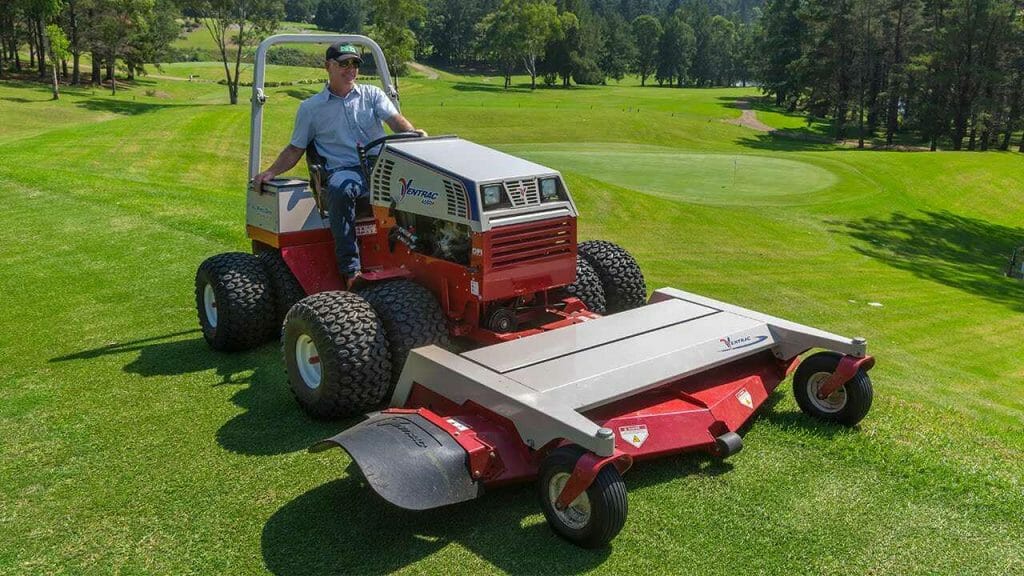 Power Trac is a tractor manufacturing company based in Virginia that produces high quality tractors. Founded in 1984, it was initially started as a family business but later grew to be one of the most versatile tractor brands in the United States.
Power Trac's tractors provide consumers with versatility and high levels of performance. Although, Power Trac used to sell tractors through dealers until 1998, when it finally started selling directly to customers.
6. New Holland Agriculture
New Holland Agriculture is a leading tractor selling brand in the United States, and sells tractors worldwide. The New Holland brand is separated into two companies, New Holland Construction and New Holland Agriculture.
Moreover, the New Holland Agriculture brand manufactures and sells tractors, along with other agricultural products, to 170 countries. It has more than 18 manufacturing facilities worldwide that produce a wide range of tractors ranging from 40 HP to more than 300 HP.
You might also be interested in knowing about the most popular car brands in USA.
Tilmor is a tractor brand based in Ohio that specializes in producing tractors for local farms. It manufactures specialized products and tractors that enable small local farms to grow at a much faster rate. Furthermore, when manufacturing tractors and equipment, Tilmor tries to make them as affordable as they can.
8. Challenger Tractors
Challenger Tractors is an American tractor brand that is owned by American agricultural manufacturing giant, AGCO. Founded in 1986, this company has been producing elite tractors for more than 30 years in the United States.
It was acquired by AGCO in 2002, which only improved the quality of its manufactured tractors even more. Alongside tractors, Challenger also manufactures various kinds of agricultural machinery.
Case IH is one of the oldest agricultural equipment and tractor manufacturers in the United States with more than 175 years of experience in the industry. It is a very well-known American tractor company that manufactures and sells tractors worldwide. Case IH's tractors are highly durable and right for high performance works that will instantly increase productivity.
10. Bobcat Company
Bobcat Company is an American-based company that manufactures and sells tractors in the United States. Founded in 1947 in North Dakota, Bobcat has established itself quite well in the American agriculture industry.
Bobcat's compact tractors provide you with high durability and versatility. Currently, it is a very popular manufacturer of tractors, along with other agricultural equipment in the US.
11. Fendt
The company has a history of more than 50 years and all key components are developed, designed and produced by the company itself in more than 100 countries and regions. The Vimeo tractors are divided into different models according to their performance, namely F series, A series, G series, N series, T series, S series. The Vimeo tractors are characterised by their high horsepower, reliable performance, low failure rate, low fuel consumption, high operational efficiency and a good after-sales service and spare parts supply system.
The combination of versatility, ease of operation, beautiful Scandinavian body design and durability ensures efficient performance in all kinds of difficult conditions, making it a popular choice among farm workers and farmers.
12. 4520 tractor
In 1974 Bud Thomas from Cumming, Georgia designed and built a tractor under the name THOMAS-BILT. In 1975 Mr Bobby Wallace from Cumming, Georgia took ownership of the company, changing the name to TRI-TRACTOR MANUFACTURING and the name of the tractor to TUFF-BILT.
Tuff-bilt is made in the USA and is very user friendly. Its 2-3 point hitch reduces driving in the field and makes this tractor more efficient. Using only one gallon of fuel per hour and of superior quality, this tractor can be used away from the pump and out of the workshop. It is easy to service The design requires no special tools. Tuff truck is popular with farmers because of its long service life.
When it comes to quality, the tractor brands mentioned above don't make any compromises. This has made them so popular among their customer base. Choosing one from this list comes down to what kind of tractor you are looking for and what sort of services you want from their brands.