The United States is the symbol of capitalism across the globe and is home to the biggest multinational companies in the world. Moreover, the US hosts massive multinational companies in a variety of industries like technology, agriculture, food, whiskey and manufacturing.
But interestingly, most of these companies started out as small businesses during colonial America. In fact, most of the oldest companies in the US right now are actually older than the country itself.
So, here is a list compiled of the oldest companies in the US that have weathered all sorts of storms, stood firm and expanded.
1. Caswell-Massey (1752)
Caswell-Massey is the oldest company in the US that is still operating quite well. Founded in 1752, this is an iconic soap and fragrance company based in Rhode Island. Caswell-Massey was founded by Dr. William Hunter, who lived in cottages that were close by and served customers perfumes and soaps from the soap.
Moreover, this company became so popular that George Washington himself gifted Caswell-Massey products to the Marquis de Lafayette.
2. Hartford Courant (1764)
Hartford Courant, founded in 1764, is the oldest newspaper company in the country. This Hartford-based newspaper company has been publishing newspapers for well over 260 years now.
Additionally, this newspaper is tied to many historical figures, including George Washington, Mark Twain and Thomas Jefferson.
3. Baker's Chocolate (1765)
Established in 1765, Baker's Chocolate is a Boston-based chocolate company that has been selling chocolates for over 250 years. The company is named after one of its founders, James Baker, a Harvard graduate.
Eventually, Baker's Chocolate expanded from being just an unsweetened chocolate company and started selling various chocolate-related products like cocoa powder and flavored chocolates. Currently, Baker's Chocolate is owned by Kraft Heinz.
Check out these oldest buildings in the US that are still standing well.
4. Ames (1774)
Ames, a Massachusetts based tool company, is one of the oldest continuous companies in the United States. Established in 1774, Ames is famed for selling garden tools and equipment.
Interestingly, Ames's tools were used in several historic events including, the construction of railroads in the 1800s in Baltimore. Furthermore, Ames's shovels were used for gold mining in California during the 1840s.
5. King Arthur Flour (1790)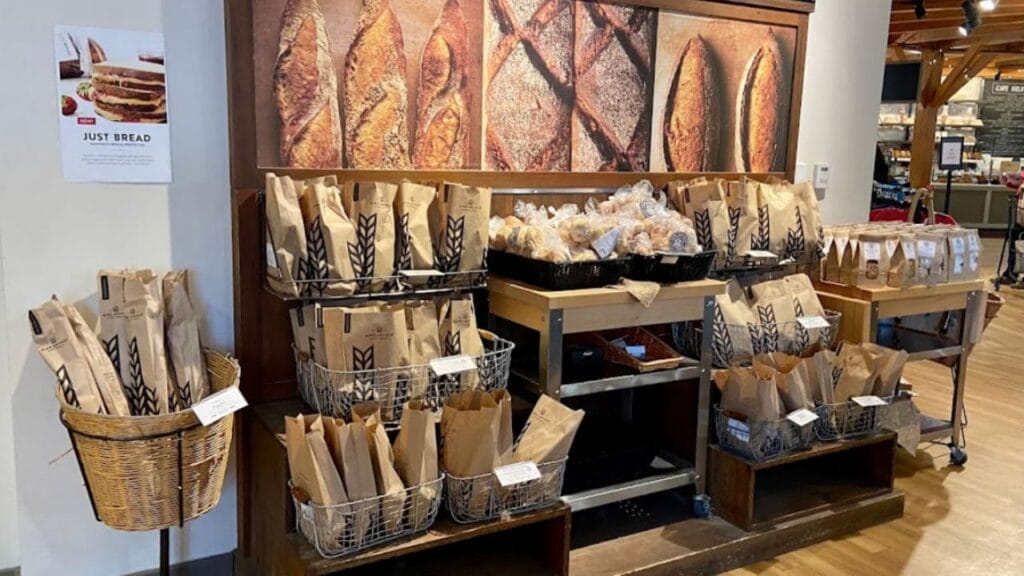 Founded by Henry Wood, this Boston-based company started off as a flour company and later on expanded to sell various other baking products.
Initially, King Arthur Flour was started in 1790 and is the oldest flour company in the US. Nowadays, it sells baking ingredients, cookbooks and baked goods.
6. Cigna (1792)
Established in 1792, Cigna is one of the oldest companies in the US that is still doing quite well. Cigna was the first marine insurance company to be established in the country and was based in Pennsylvania. Initially, Cigna was started with the name INA and later on merged with CG to be renamed Cigna.
7. Dixon Ticonderoga (1795)
Dixon Ticonderoga is a pencil company that was started in 1795 after a merger between two companies. This pencil company is just as popular today among children as it was in the 1800s.
Initially, the Dixon Ticonderoga's headquarters was in New Jersey for over 100 years, but later on, it was moved to Florida.
8. Jim Beam (1795)
If you drink whiskey, chances are you have probably heard of this famed bourbon company based in Kentucky. Jim Beam is an iconic American whiskey that is popular all across the world.
In fact, in terms of popularity, Jim Beam is perhaps one of the most popular companies on this list. Acclaimed as the world's No.1 bourbon whiskey, this company changed its name to Jim Beam in 1943.
9. JP Morgan Chase (1799)
Founded in 1799 by Aaron Burr, JP Morgan Chase is the largest banking company in the United States right now. Interestingly, it is also one of America's oldest banking companies as well and started off as a venture to lay waterworks in NYC.
Nowadays, JP Morgan Chase has cemented its place firmly in several industries along with the banking industry.
10. Crane and Co. (1799)
Crane and Co. is a Massachusetts-based paper mill that was started in 1799 by Stephen Crane. It was the first paper mill established in the state and was initially named the Liberty Paper Mill.
For over 200 years, Crane and Co. has been providing world-class 100-percent cotton paper all across the United States. Moreover, the iconic American silversmith, Paul Revere, was also known for using papers from this mill in his works.
11. DuPont (1802)
DuPont is the oldest and most-iconic continuous company in the state of Delaware. Established by the Frenchman E. I. du Pont, this gunpowder company, was started in 1802.
Nowadays, DuPont owns businesses in other industries and has been expanded into a chemicals company. DuPont is renowned across the world for owning the trademarks of Teflon and Kevlar.
12. Colgate (1806)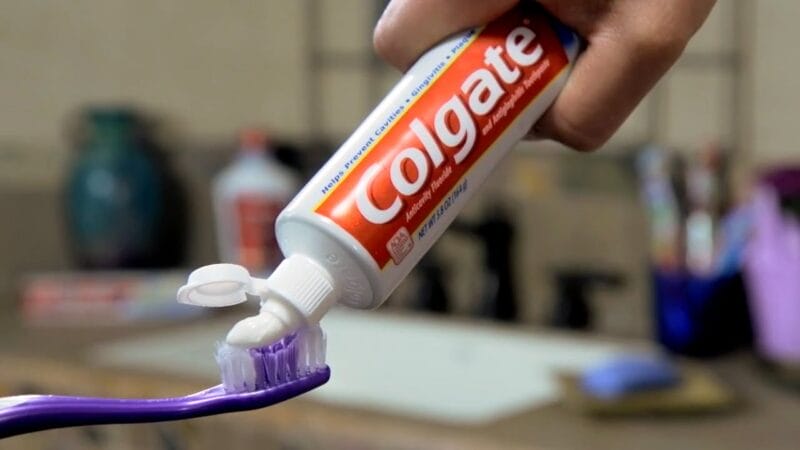 Who hasn't heard of Colgate ? A multinational, world-famous toothpaste company sells its toothpaste all across the world. But, initially, Colgate was started in 1806 by William Colgate as a soap and candle selling company.
Eventually, Colgate started selling its iconic line of toothpaste in 1873 and became the biggest toothpaste brand in the world.
13. Pfaltzgraff (1811)
Founded in 1811, Pfaltzgraff is a dinnerware company that can still be bought from your nearby departmental store. Pfaltzgraff dinnerware was started when the Pfaltzgraff family moved to the United States and set up a potter's wheel.
They started their business on their own 21-acre land in Pennsylvania. Currently, Pfaltzgraff is a part of Lifetime Brands, a cutlery company.
14. Citigroup (1812)
Citigroup, a multinational banking company, is one of the oldest and biggest banking companies in the United States. Initially, Citigroup started off as a bank with the name of City Bank of New York in 1812.
In 1865, Citigroup joined the National banking system of the US and 30 years later in 1894, it became the country's largest bank. Being renamed several times during its 200-plus years of history, it was finally named as Citigroup in 1998.
15. Louisville Stoneware (1815)
One of the oldest stoneware producers in the United States is located in Louisville and its name is Louisville Stoneware. Since the year 1815, when it was first established, this company has been producing stoneware goods, mostly for use in the home and garden.
16. Remington (1816)
If you know anything about guns, you have probably heard of Remington, the oldest firearm company in the United States.
At First, Remington started off as a typewriter company in 1816 and later on established itself as the most iconic firearm company in the world. The Remington Model 870 shotgun is the top-selling firearm in the history of this company and was introduced in 1950.
17. HarperCollins Publishers (1817)
J. & J. Harper was the original moniker given to the book publishing company that was founded by the Harper brothers, James and John. In 1833, when an additional two brothers became involved in the business, it was rebranded as Harper & Brothers. In the year 1850, it began publishing monthly publications as part of its expansion.
18. Atkins & Pearce (1817)
Atkins & Pearce, a textile manufacturing company with its headquarters in Kentucky, is being run by the seventh generation of the same family. It all started in Cincinnati, Ohio, when John and Henry Pearce developed a modification of the cotton gin, which allowed them to start producing machinery.
The companies mentioned above include businesses ranging from perfume and soap selling to firearms manufacturing. Which goes to show that, companies that know how to sustain depressions, slumps, recessions and adapt to chances properly, are the companies that made it this far. Therefore, we can say, sustainability and adaptability are the key features behind the longstanding success of these companies.