Many people these days like the leisurely pursuit of antiquing, and the state of Illinois boasts a slew of unique venues where you may hunt for your desired item. Buying antiques has never been more fun thanks to the efforts of sellers and designers that specialize in organizing and displaying their antiques.
This list of the best antique stores in Illinois might assist you in your quest for a memorable experience.
1. The Lazy Dog Antique Store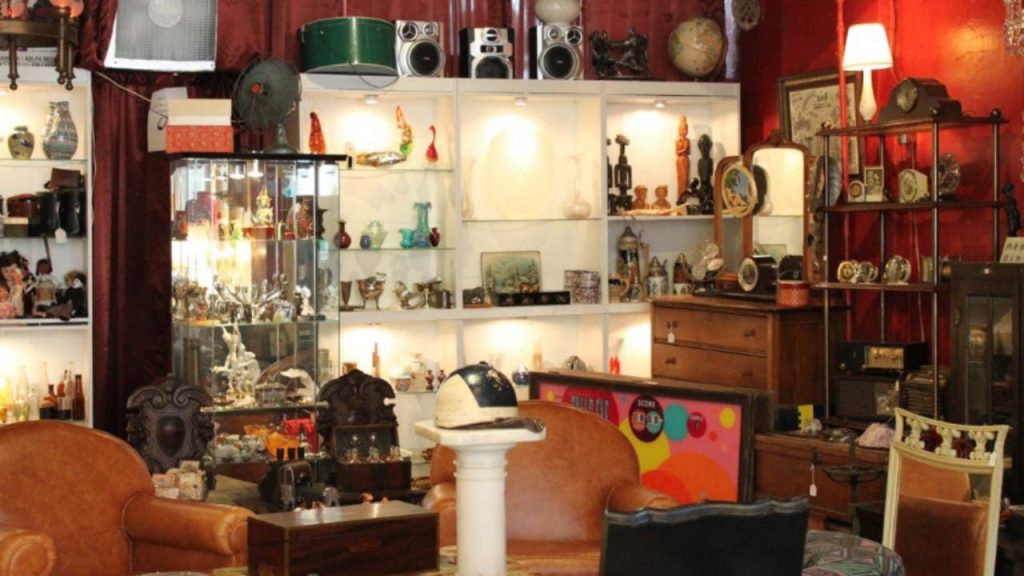 The Lazy Dog Antique Store is rated as the best antique store in Illinois. If you're looking for vintage trinkets, go no further than this shop! A wide range of items may be found here, from great art and antiques to furniture, curios and knickknacks.
Moreover, this store is a terrific visit if you're looking for vintage and one-of-a-kind antiques for your house. You can easily spend a few hours here browsing and purchasing.
2. The Brown Elephant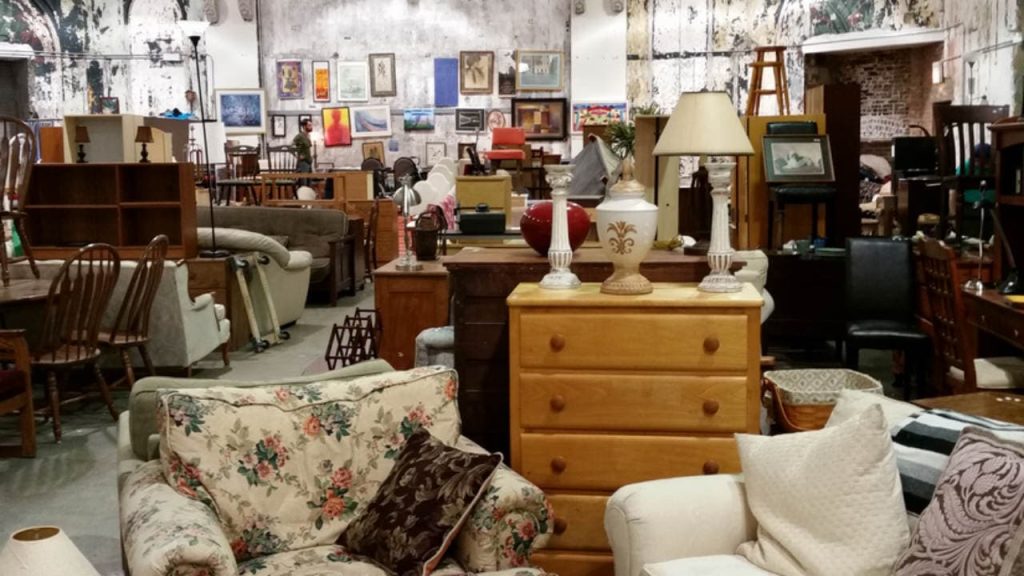 The Brown Elephant has three locations across the Chicago, Illinois region; among them the most well-known and possibly the most popular is the branch in Clark Street which is housed in a historic theater.
There's nothing quite like the magnificent atrium of the Clark Street Brown Elephant antique store, with its barrel ceiling and a room filled with all kinds of furniture, on any antiquing trip. And many people have discovered that Brown Elephant is also a terrific place to browse for vintage apparel.
3. Out of the Attic Antiques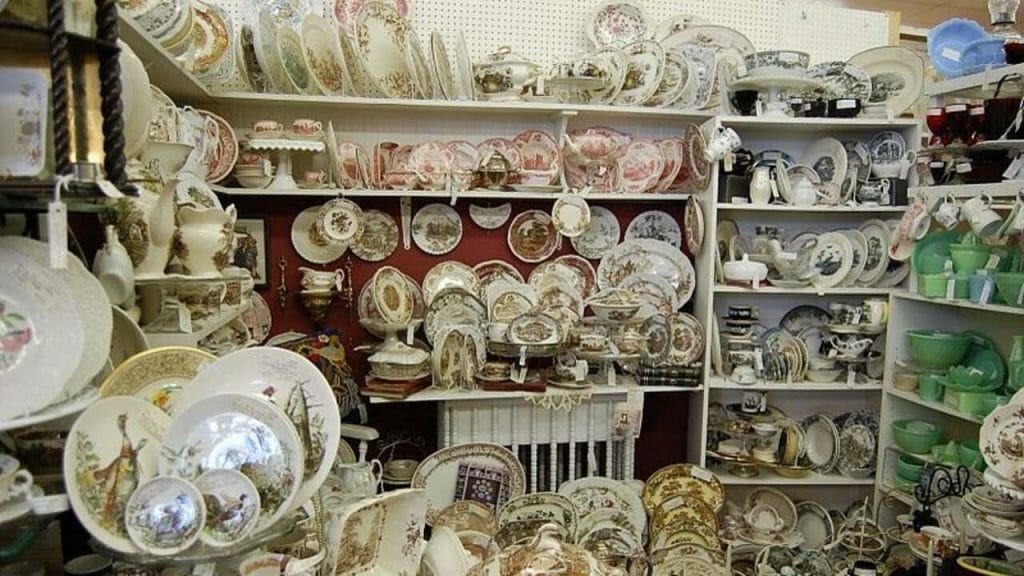 Out of the Attic Antiques in Aurora, is a huge place with over 60 enthralling dealers selling a diverse assortment of treasures. Known for its extensive selection and excellent service, this shopping center is a local favorite antique store in Illinois.
You may spend an entire day here perusing and admiring all the wonderful antiques that are on display. Also, customers at Out of the Attic Antiques may get assistance if they can't locate what they're looking for among the shop's booths and shelves. They'll tell other antique merchants to keep an eye out for the item you're looking for if they can't locate it.
Make sure you visit these amazing malls in Illinois.
4. Olde Timers Antiques Center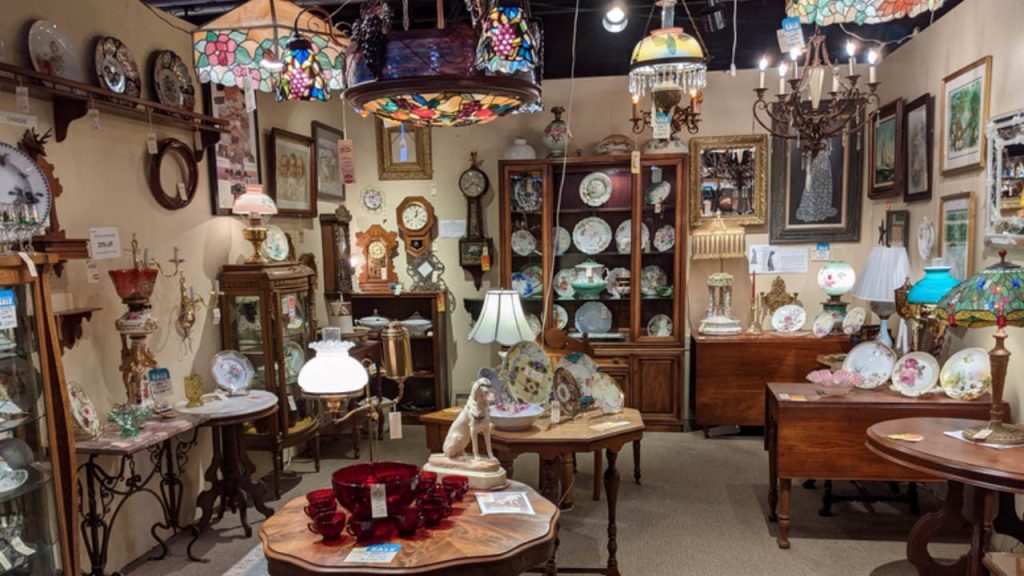 Olde Timers Antiques Center has a wide variety of one-of-a-kind antiques, as well as at some of the greatest and most competitive prices you'll discover on the today's antiques markets.
Among the many reasons Olde Timers Antiques Center is so well regarded is the wide selection of products it offers, which vary from the very old to the very new. Antique hunters may visit this antiques center every day of the week to go through the store's inventory for their next great discovery.
5. True North: The Warehouse
A genuinely one-of-a-kind antique mall with 10,000 square feet and more than 125 dealers, True North: The Warehouse never runs out of fresh things to discover. It is a much-loved and well-regarded antique mall that provides a lot more than simply wonderful antique discoveries.
With a constantly changing inventory of handmade, antique, and salvaged products, this antique store in Morris, is a one-stop shop for all creative things.
6. Alley Kats Arts and Antiques
Alley Kats Arts and Antiques in Bloomington, Illinois, run by a passionate antiques couple, provides a true experience for those looking to hunt for treasure. As a result, it's a popular destination for people of all walks of life looking for vintage, retro, and unique products.
While Alley Kats is one of Illinois' most popular antique shops, they now have an online store! In the event that you're unable to visit Alley Kats' shop in person, you may peruse the store's inventory on eBay.
These are the best farmers markets in Illinois.
7. Pleasant Hill Antique Mall
Pleasant Hill Antique Mall, located in East Peoria, Illinois, is known for its warm environment and wide selection of antiques. Most tourists agree that it's best to plan on spending 2 to 3 hours here to take in all Pleasant Hill has to offer, owing to its size and abundance of antiques.
This large antique mall set in what seems to be the middle of nowhere, is praised by antiquers almost unanimously as one of the top antique shops in the state of Illinois. Shopping at this store is a joy because of its wide selection, excellent organization, and welcoming atmosphere!
8. Old Town Antiques
Old Town Antiques, located in the old area of Quincy on the western border, is a lovely antique store in Illinois with a wide range of opportunities. Antiques from the late 18th and early 19th centuries may be found at Old Town Antiques, which has been servicing Quincy for more than 35 years.
The collections of sterling and coin silver, brass and copper, beautiful china and a wide range of art forms including pictures and folk art are all well-known as is their wealth of other treasures.
9. Pink Elephant
Have a sweet taste and an urge to browse for antiques? Then this is the place for you! Be sure to visit Pink Elephant Antique Store in Livingston to satisfy your appetite for both!
There's more to the Pink Elephant Antique Store than simply adorable, stylish home and farmstead décor; they sell handcrafted chocolates and fudge, as well as fine antiques ranging from ancient armor to ceramic coffee mugs.
Even with kids in tow, this is a terrific choice for a weekend getaway to enjoy some shopping, munching, and visiting one of the greatest antique shops in southern Illinois!
10. The Barrel Antique Mall
The Barrel Antique Mall in Springfield, Illinois, is one of the top Illinois antique malls for finding one-of-a-kind specialized products, especially vintage ones. Historic images, nostalgic décor, historical equipment, and even some family treasures may be found here. Barrel Antique Mall also has heavy deals year round, and when the conditions allow, they like to switch things up with outdoor tables and booths!
11. Country Peddlers Antique and Craft Mall
You'll discover everything from antique toys and dolls to seasonal decor, porch and interior signs to plastic flower banners, garlands and bunches at the Country Peddlers Antique & Craft Mall in Effingham, Illinois. You'll also find magnificent glassware sets and a wide variety of other amazing goods.
Many antique malls and stores have a warehouse-like vibe, but Country Peddlers Antique and Craft Mall has an open, bright, and almost domestic ambiance that you can easily spend hours examining.
12. Salvage one
Repurposed warehouse Salvage One has a landscaped patio and is one of the best antique stores in Illinois. Many film and photography projects have used it as a background and as a venue for events and exhibitions. Architectural treasures, antiques, and vintage furniture are among its specialties.
In my opinion, these best antiques stores in Illinois are the ones where you may discover something really distinctive, whether you're searching for a relaxing Sunday afternoon or wanting some items to fill your house.