Home to many farmers, Illinois has a wide range of locally produced fresh fruits, vegetables and other farm grown food. Thinking about where to find them to fill your shelf with healthy and tasty foods?
Then check out this list of the best farmer markets in Illinois to head to for your next shopping trip.
1. Stade's Farm and Market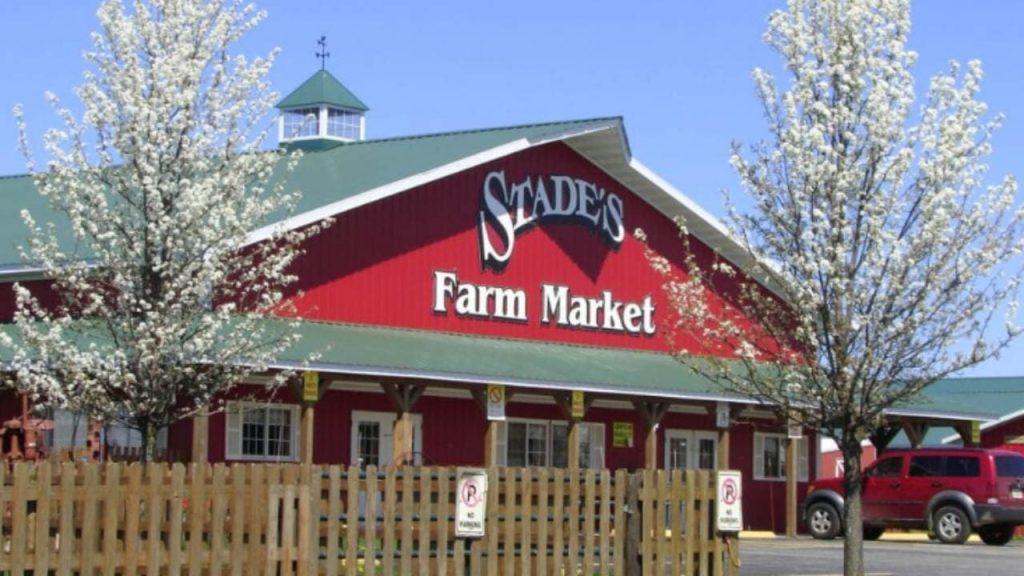 Right in northeastern Illinois, Stade's Farm and Market is located where you can find a wide range of fruits and vegetables. Not only these, you will also find baked goods, gluten-free goods, dairy products, soup mixes and a variety of spices.
There's also the pumpkin festival which is one of the highlights of this market. Take note that the market remains closed during winter months.
2. Oak Park Farmers Market
Nestled in the historic village of Oak Park, the Oak Park Farmers Market is a fantastic market. It is only open on Saturdays through October. Not only will you find fresh organic produce, you can also enjoy the live performances of local musicians here. So enjoy them while you munch on the homemade old-fashioned cake donuts.
3. Old Capitol Farmers Market
To get the essence of the Springfield community, you can visit the Old Capitol Farmers Market. This community-oriented market is sponsored by the local hospital. For healthy produce within budget, this market is the go-to place. Thanks to the local farmers, the residents can stay healthy and ravish tasty meals.
Check out these beautiful dairy farms in Illinois.
4. Carbondale Farmers Market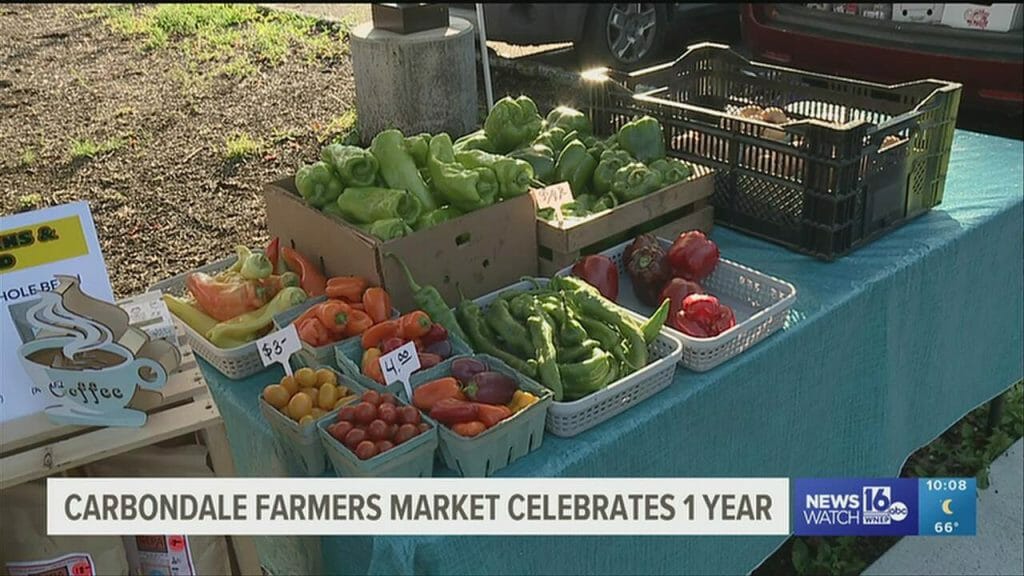 Carbondale Farmers Market is a seasonal farmers market that opens from April to November. Since 1975, this weekly market has provided the place for farmers to gather and sell their best produce and features more than 40 vendors. Eggs and meat are sold in high demand. Besides these, you can enjoy different community events and live music.
5. Logan Square Farmers Market
In Chicago, the Logan Square Market provides the ideal opportunity for purchasing local foods. Operating as an open-air food market, this market has artisan goods along with locally grown produce. Many small scale food providers thrive in this market. Also, musical performers at this market give you pleasant times with their beautiful music.
6. Tom's Farm Market
Located in Huntley, Tom's Farm Market is a place of togetherness where dozens of farmers of the area come to sell their fresh foods. With its wide selection of organic produce, residents of the area are always eager to buy from this market. You can also find a bakery, garden center, gift shop and café inside this beautiful market.
Make sure you visit these amazing malls in Illinois.
7. Keller's Farmstand
In order to choose goods from a selection of homegrown produce, Keller's Farmstand is the go-to place. Some of the freshest produce like cabbage, tomatoes, squash, cucumbers, and other vegetables are found in this market.
Besides organic food, this market is also famous for selling local honey and jarred goods. During the season, pumpkins and sweet corn are in high demand.
8. 61st Street Farmers Market
For a unique shopping experience, 61st Street Farmers Market provides an extensive range of variety and choices. From fresh milk and dairy products to the healthiest vegetables, you can buy your entire month's groceries from here. Prepared food is also available, which is homemade and nutritious.
9. Urbana's Market at the Square
Urbana's Market at the Square remains open on every Saturday morning from May to November. This community-based farmers market features the best Illinois produce along with meat, honey and dairy. You will also find locally produced alcohol. Besides these, handmade arts and crafts are very popular in this market as well.
10. Riverside Farmers Market
Riverside Farmers Market is the classic farmer's market you will find in Riverside, Illinois. Whether it is rainy or sunny, this market remains open for customers so that they can get the freshest produce. Along with vegetables and condiments, the market also sells hot chocolate bars that are very popular.
11. Woodstock Farmers Market
Woodstock Farmers Market can be described as a beautiful and amiable outdoor market. Several vendors sell their best produce within an affordable range here.
As the goods are personally produced these are trusted and customers enjoy the opportunity to get hands on the freshest produced food. While shopping, you can also enjoy live music weekly.
12. Cary Farmers Market
Opened only from June through September, Cary Farmers Market is a fantastic place to shop for your groceries. Fresh fruits and vegetables from this market come from the local farmers. Vendors sell meats, baked goods, flowers, cheeses, plants, and herbs. You will be able to find many discounts and offers here as well.
13. Riverside Farmers' Market
Riverside Farmers' Market is an intimate outdoor market for local produce, condiments & more. It is usually open on Wednesday afternoons from June to October.
All across the state, there are many farmer markets that are filled with locally grown produce, and you can find them at affordable prices as well. With this list of the best farmer markets in Illinois, you can figure out where you need to go to get the best foods.