Both domestic and international vacationers agree that California is one of the best states to go on a vacation in the United States of America. An exciting land with lots of travelling options, California is known for its lively cities, beaches, theme parks, and natural beauties that are unrivaled anywhere else on the planet.
So, start planning your trip to the Golden State with this rundown of the best tourist attractions in California. This is indeed a good place to start if you are thinking about going on a road trip, a family vacation, a city getaway, or just seeking to do some sightseeing.
1. San Francisco and the Golden Gate Bridge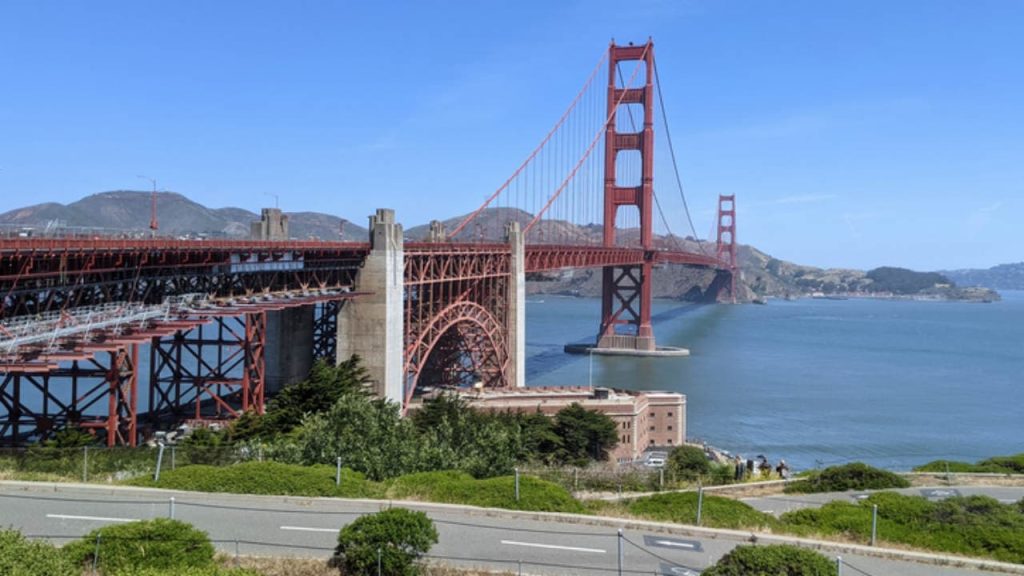 One of the most beautiful cities in America, San Francisco should be on everyone's must-see list. The ocean and hills provide a stunning natural setting, but the quaint neighborhoods, historic sites, green spaces, inspiring cultural institutions, and relaxed attitude are what truly make this city special.
The iconic Golden Gate Bridge is one of the key sights and what many people call to mind when they think of San Francisco, and even California. The orange frame against the blue water of San Francisco Bay is an unforgettable sight. You can appreciate the bridge from afar or, for a more personal experience, you can try driving, walking, or even biking across it.
Other popular tourist attractions include Fisherman's Wharf and the infamous Alcatraz Island. This former jail is now a national park and well worth a visit. Ferries leave for the island from Pier 33 near Fisherman's Wharf.
2. Yosemite National Park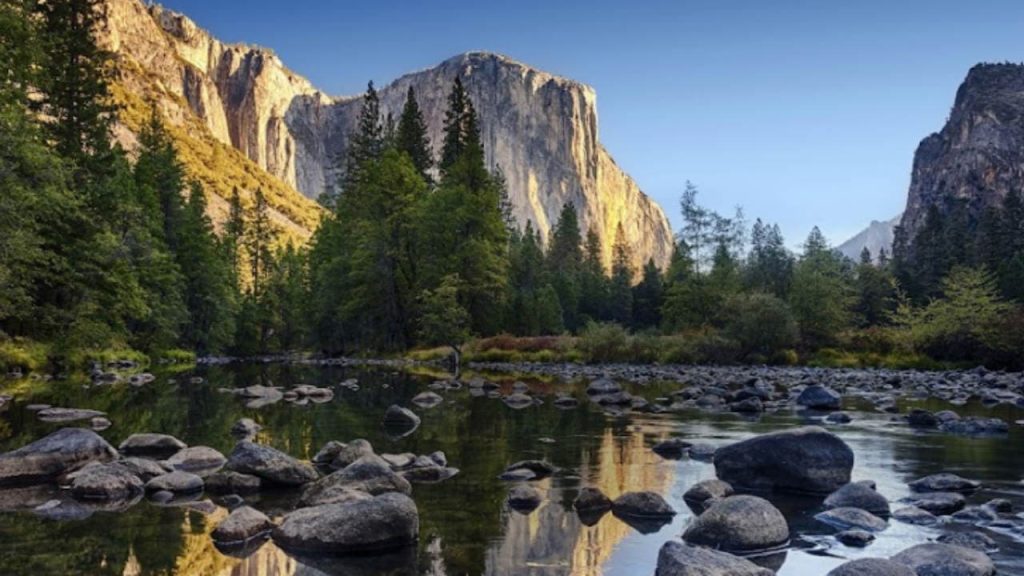 Yosemite National Park in Northern California is one of the United States' most scenic and most visited national parks. The mountains, valleys, rivers, and spectacular waterfalls have drawn tourists, artists, and athletes here for decades. Most of the key sights and things to do in Yosemite National Park are in Yosemite Valley.
Carved by glaciers during the last ice age, the granite walls and huge waterfalls are some of the most outstanding features in the park. This is where you'll find the big name attractions, like Yosemite Falls, Half Dome, and El Capitan. Beyond the Valley are the Tioga Road and the Glacier Point Road, both of which offer access to alpine areas, lookout points, and incredible views. Sometimes overlooked by tourists but also definitely worth seeing are the giant sequoias.
One of the best ways to explore Yosemite is to get out into the landscape on some incredible hiking trails. These range from easy walks along streams and lakes to life-altering trails that will take you to the tops of mountain peaks and to famous landmark sites. If you are spending a few nights and want to stay here for a while, you'll also find a number of outstanding campgrounds in Yosemite and the surrounding area.
3. Disneyland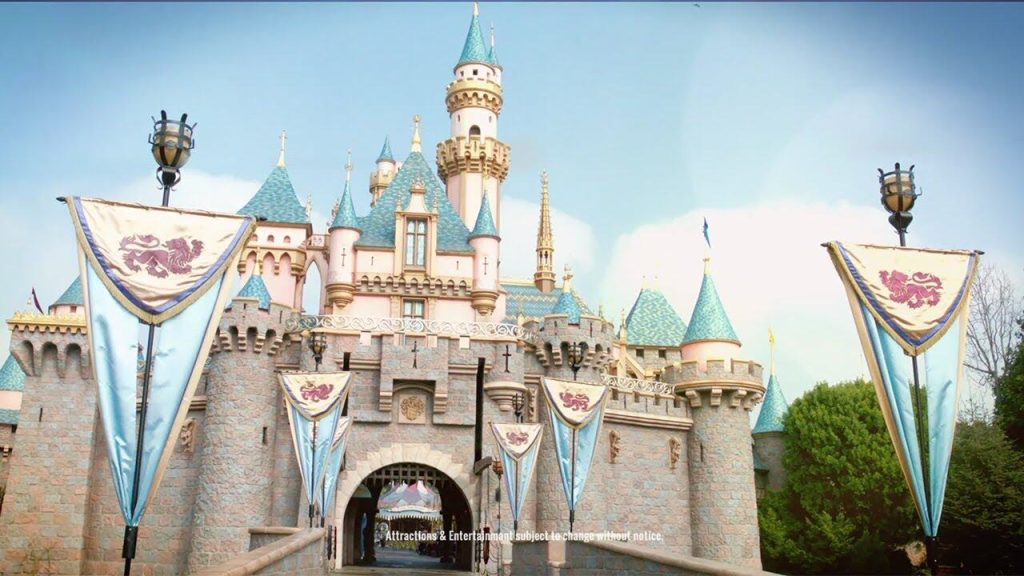 Disneyland, located in Anaheim, is California's premier family destination for decades. This massive amusement park is home to all kinds of rides, games, shows, and entertainment, complete with restaurants and hotels. The park is a combination of theme rides and recreated worlds and cultures. You can find shows and other entertainment designed for both children and adults.
Long line-ups and wait times have been reduced somewhat by the invention of Fast Pass+, which gives you the ability to book specific ride times, a hug with a character, and entertainment events. However, when kids are out of school, either for the summer, Christmas, spring break, or any other holiday, you can be sure that the park will be very busy.
Keep in mind there is more to Disneyland than just the parks. The entire Disneyland resort experience features hotels, dining, shopping at the Downtown Disney District, and the Disney Adventure Park. Although the parks are definitely what your children are here to see, you'll find something fun for everyone in the family.
Learn more about the best museums in California.
4. Death Valley National Park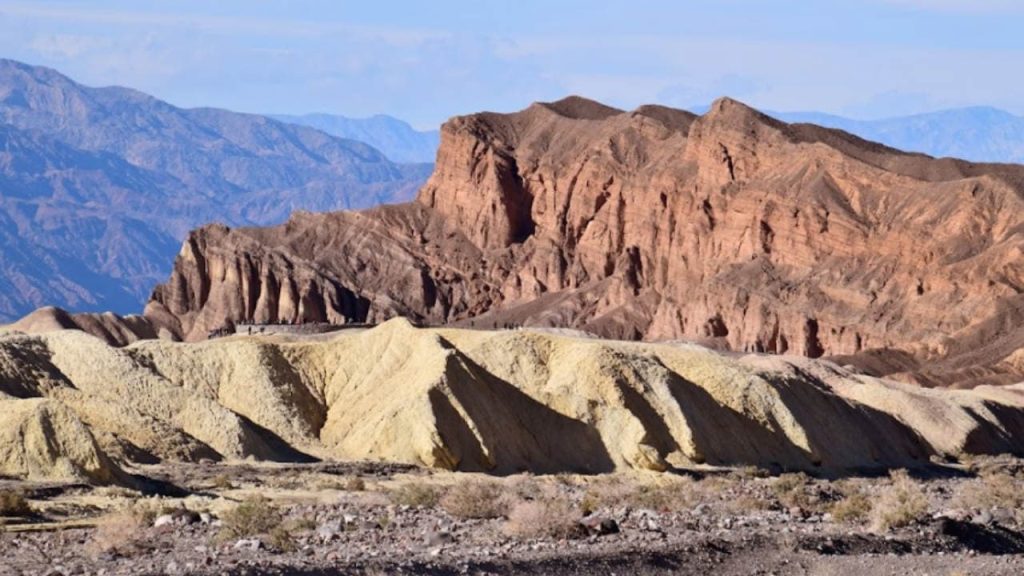 Death Valley National Park contains some of California's most inhospitable terrain, with extreme heat that has left this desert area strangely beautiful. Salt fields, dry parched land, sand dunes, mountains, unique rock formations, and a lake that lies below sea level create a unique landscape in this remote valley.
Some of the easiest to reach highlights in Death Valley are the sand dunes near Stove Pipe Wells, Badwater Basin, Zabriskie Point, and Dante's View. These are all easy to reach with a regular vehicle. If you have a 4WD vehicle, you can head out to more remote places like the Race Track.
Death Valley can be done as a day trip from Las Vegas, Nevada, but there is so much to do here that you may want to plan on spending more time. You can drive through the park and stop at lookouts, hike short trails, see the ruins of the valley's former industry, and even paddle in the shallow Badwater Lake, if there is any water in the lake at that time.
5. Big Sur
This beautiful stretch along the Central Coast of California offers a chance to get back to nature. For camping and hiking, Garrapata State Park and Pfeiffer Big Sur State Park are some of the best places. Pfeiffer Big Sur State Park is a great place for hikers, sunbathers, and those looking for a nature escape.
The park has camping facilities and, for anyone looking for a little more comfort, the Big Sur Lodge offers a peaceful retreat in a superb location. One of the highlights in the park is Pfeiffer Falls, which is reached by the Valley View Trail. A branch off this trail leads to the Valley Overlook with views that extend to the ocean and the Big Sur River Valley.
Garrapata State Park is another popular area of Big Sur. The main attraction here is Garrapata Beach, a long, wide, crescent-shaped stretch of golden sand. Waves here can be big, and it may not be the best for swimming, but it's great for taking a stroll and soaking up the sun. For those looking to get a little exercise, there are also day hiking trails in the park providing fabulous views of the coastline, mountains, and redwoods.
6. Lake Tahoe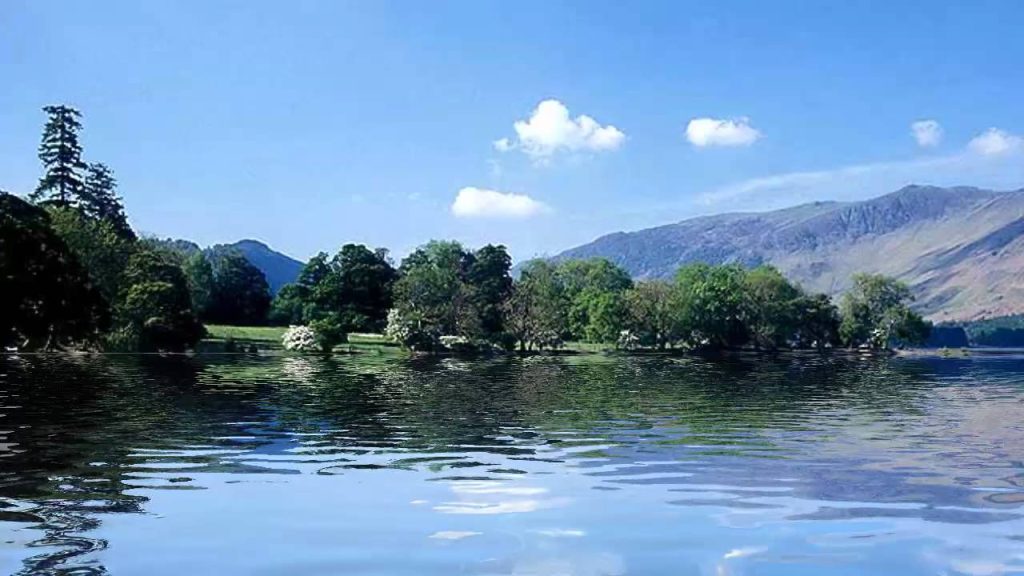 Stunning Lake Tahoe lies high in the Sierra Nevada mountain range and is a popular year-round vacation destination in California. Lake Tahoe is about more than just the lake, it's the forests and mountains, small towns, and multitude of activities the area offers. Lake Tahoe is also California's premiere skiing destination, with several popular ski resorts.
During the winter, skiers from across the United States descend on the area to take advantage of the incredible terrain and great snow conditions. The blue lake, with its turquoise coves and surrounding mountains, is a summer playground for boaters, beach goers, campers, and nature lovers. The beautiful beaches and shallow coves are some main attractions for families visiting the area in summer.
Places like D.H. Bliss State Park and Kings Beach State Recreation Area are popular beach destinations around Lake Tahoe. You'll find outstanding hiking trails in the mountains and along the shoreline. Campgrounds in the area are also excellent, with many in beachfront locations or wooded areas.
Make sure to also visit the best national parks in California.
7. Sequoia and Kings Canyon National Parks
Home to the largest trees on Earth, Sequoia and Kings Canyon National Parks are bucket-list destinations. The sequoias here are the largest living things in the world, and many of them are more than 2,000 years old, with some even more than 3,000 years old. These adjacent parks cover an area of mountains with majestic granite peaks, deep gorges, lakes, rivers, and forests, but they are quite different from each other.
If you are planning on visiting both parks, you will need at least a couple of days. Although both parks are home to the giant sequoias, Sequoia National Park is arguably the best place to visit these ancient wonders. This park is also home to Mt. Whitney, which at 14,495 feet, is the highest mountain in the contiguous United States and the Sierra Nevada.
Kings Canyon National Park is more rugged and wild, with jagged peaks, roaring rivers, and remote sections where you can escape the crowds and enjoy nature. This is a popular park for hiking, and you'll also find some incredible campgrounds in Kings Canyon.
8. Redwood National and State Parks
Walking through a forest of giant redwoods, towering more than 300 feet above you, feels like entering another era. Descendants of trees from the Jurassic Period, these are the tallest trees on the planet, and they are truly one of California's greatest treasures.
These jointly managed parks, which include Redwood National Park, Jedediah Smith Redwoods State Park, Del Norte Redwoods State Park, and Prairie Creek Redwoods State Park, stretch out along a spectacular portion of the Northern California Coast. Each offers something a little different, but in all of them you can find great hiking trails and beautiful campgrounds.
9. Joshua Tree National Park
Joshua trees bring a type of magic to this otherwise lunar-like landscape, where giant boulders and rock formations create wild shapes. The park covers 800,000 acres and offers a range of diverse sites that include much more than just the Joshua trees.
Joshua Tree National Park is less than a three-hour drive from Los Angeles and less than an hour from Palm Springs. The Cholla Cactus Garden, where chollas stretch out endlessly along the hillside to the mountains and beyond, the ruins of the historic Keys Ranch, the giant palms of the Lost Palms Oasis, and the vista from over 5,000 feet at Keys View are just some highlights.
Also, don't miss Skull Rock; a huge rock resembling an alien skull. If you are going to stay awhile, you may want to consider spending a night under the stars and trees at one of the fabulous campgrounds in Joshua Tree National Park.
10. Universal Studios Hollywood
This theme park and movie studio is one of the most popular attractions in California, and the perfect place for families with older children and teens. Rides and sets are based on famous movies, with everything from shockingly realistic simulator rides to roller coasters, and much more.
Some of the most popular experiences in the park are The Wizarding World of Harry Potter, Fast and Furious – Supercharged, Jurassic World, Despicable Me Minion Mayhem, and The Walking Dead Attraction, among others. You'll also find dining, shows, shopping opportunities, and various events which are held throughout the year.
11. Hearst Castle
Hearst Castle, officially known as the Hearst San Simeon State Historical Monument, was started in 1919 and built over a 28-year period, resulting in a mix of architectural styles that make it quirky and stately all at the same time. The castle is located almost exactly halfway between Los Angeles and San Francisco. Built by newspaper baron William Randolph Hearst, the 165-room castle was never completed.
It sits atop a hill at an elevation of 1,600 feet and offers fantastic views out over the Pacific Ocean and the Santa Lucia Range. One of the major attractions here is the immense collection of art. At one time, the castle was home to the world's largest private zoo, and to this day, zebras and other exotic wildlife can be seen wandering the grounds.
12. Santa Catalina Island
Part of the Channel Islands, Santa Catalina lies about 22 miles southwest of Los Angeles. The island is a popular destination with boaters and day trippers. Avalon is the main city with most of the action centered there. On the other end of the island is the much smaller village named Two Harbors.
While most people come to Santa Catalina Island to wander around and enjoy a day of leisure, other popular things to do include glass bottom boat tours, scuba diving, kayaking, and parasailing.
13. Channel Islands National Park
Channel Islands National Park, made up of five individual islands, is a great place to see wildlife and a little undisturbed nature. Having always been isolated from the mainland, the islands have developed independently, and as a result, have many endemic animals.
The islands are located off the Southern California coast and are only accessible by park concessionaire boats and planes, or private boats. You can learn about current conditions and arrange transport at the mainland visitor centers located in Ventura and Santa Barbara.
14. The Getty Center, Los Angeles
The Getty Center is one of the premier museums in the United States. The museum holds treasures by great artists like Monet and Van Gogh, along with sculptures and other beautiful forms of art prior to 1900.
A visit to this museum is also about the overall architectural design of the museum. The building flows in a shimmering curtain of white, while out front, intricate gardens and waterfalls complete the scene.
15. SeaWorld, San Diego
Situated in sunny San Diego, SeaWorld is characterized by its theme of marine mammals, daring rides and live shows. Through shows and displays, people can learn about the world's oceans and the creatures that inhabit them, such as dolphins, killer whales, walruses, penguins and polar bears.
Rides include a flume roller coaster, rafting through the Shipwreck Rapids and a simulated helicopter ride to experience the Wild Arctic. The main attraction however is the Shamu Show, which involves dancing fountains and talented performances by killer whales.
16. Palm Springs Aerial Tramway
Put a ride on the Palm Springs Aerial Tramway on your list of things to do in California if you've ever wanted to lounge by the pool in the morning and build snow angels in the afternoon. The desert regions of California are all about elevation. The temperature drops as you ascend. The pool and snow combination is simple to complete in the spring.
17. Griffith Observatory
The Griffith Observatory is one of California's top free attractions. This famous California destination, perched high on Mount Hollywood and overlooking Los Angeles, provides not only breathtaking city views but also the chance to study about the skies.
18. USS Midway Museum
You are in luck if you've ever wanted to visit a massive aircraft carrier and happen to be in San Diego. The USS Midway Museum is a real-life WWII ship that has been transformed into an interactive museum, and it is docked right in the middle of the action.
In conclusion, visitors are drawn to California by its year-round weather, breathtaking scenery, and sophisticated urban centers. This enchanting state is a place of fantasies because it has everything: a stunning coastline, snow-capped mountains, huge deserts, picturesque countryside, and old redwood trees in addition to these dynamic multicultural towns.