For those who want to embrace the chilly snowfall of America, for them the best activity is skiing. Now, are you one of those and looking for a getaway to the ski vacation?
Here I compiled the list of the best ski resorts which are top-ranked with the best to enjoy the icy winds and heavy snowfall.
1. Palisades Tahoe
Call: +1 800-403-0206 – Visit Website – (View on Map)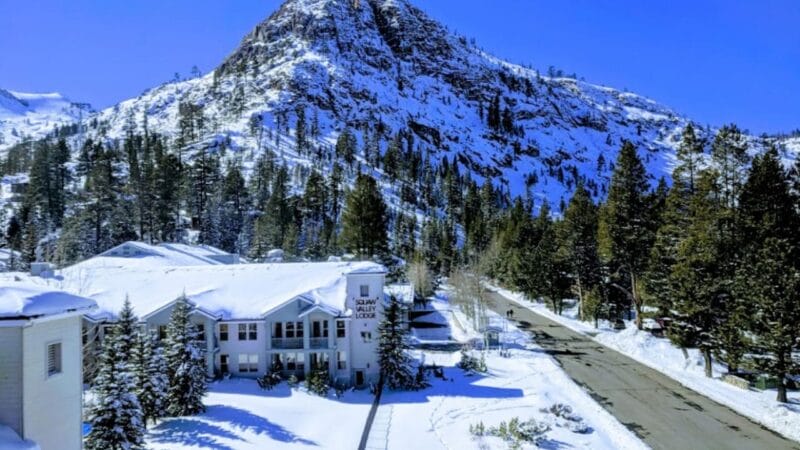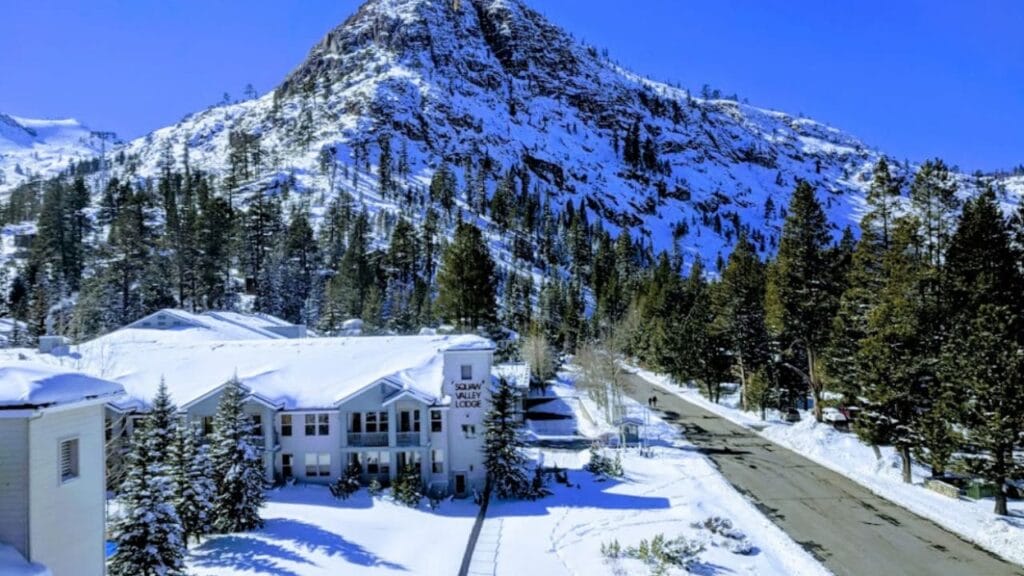 Nestled between Squaw Creek and the Truckee River, the best ski resort in California is the Palisades Tahoe. It offers you the ultimate thrilling experience in the mountains. You can ski past the lovely iconic villages and enjoy breathtaking views from the summit.
In winter, you can ride along the mountain ice. Once you experience the multiculture of the area and the iconic beauty of the resort, you will want to revisit.
During summer, the resort also provides great service, including boating, swimming, hiking and more recreational activities throughout your stay.
2. Heavenly Mountain Resort
Call: +1 775-586-7000 – Visit Website – (View on Map)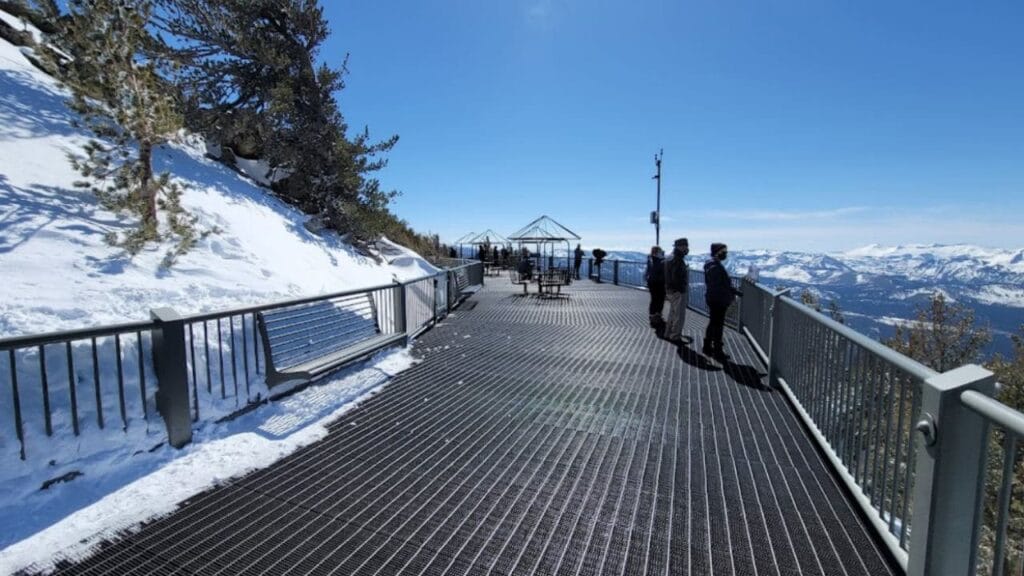 Located on the California–Nevada border. As the name suggests, Heavenly Mountain Resort ensures you venture into an extraordinary skiing experience. It has been a great ski resort since 1955 and till to this day, remains one of the favorite spots for risk-less skiing.
Along with the common facilities, you can enjoy the relaxed spas and body massages after a chilly walk across the icy area.
You will not run out of adrenaline once you visit the resort and ski past the gorgeous ice – covered views of the Sierra Nevada Mountains during winter.
3. Sierra-at-Tahoe Resort
Call: +1 559-233-2500 – Visit Website – (View on Map)
Are you looking for a beginner level skiing route? You must visit the Sierra-at-Tahoe Resort for the time of your life. Skiing is a daring task, but you can make it fun if you visit a resort that facilitates the visitors for a safe skiing experience.
A great advantage of choosing this resort is that it offers several packages year round, so you can look it up and book a family package at an affordable price for a great skiing experience.
You might also like these golf resorts in California.
4. Mammoth Mountain Ski Area
Call: +1 559-663-2335 – Visit Website – (View on Map)
One of the largest ski resorts in eastern California, Mammoth Mountain Ski Area will guarantee on taking you on a journey full of thrills and adrenaline rush. It is located near the Inyo National Forest, so while skiing you can get fantastic views of ice – covered forests.
Since 2017, it has been expanding due to leveling their resort to service the great rush of crowds during winters. Another fun hack is that the resort offers free service for people 80 years and above.
So, if you want your grandma to experience the amazing thrill of skiing, you can take her up to the resort for the time of her life.
5. Boreal Mountain Resort
Call: +1 800-403-0206 – Visit Website – (View on Map)
With a skiable area of 380 acres, Boreal Mountain Resort in California provides the visitors a massive ground for skiing. The resort offers multiple facilities, including Wi-Fi and more. It also has six chairlifts and two surface lifts.
You will be excited to know that this resort is the only night skiing in Tahoe, so why wait! For an unforgettable experience of night skiing, you have got to give it a go at the Boreal Mountain resort.
6. Kirkwood Mountain Resort
Looking for a place to enjoy multiple recreational activities amid the chilly weather of winter? Kirkwood Mountain Resort is the perfect place for you. You will be thrilled with the list of things you can do during your stay. Skiing, snowboarding, hiking, trailing, mountain-biking and more.
As Kirkwood is famous for its cliff drops and cornices, for those thrill-chasers, it is the best place for connecting with nature during winter. This is the resort that held a leg of the North American Free skiing Championships, so why should you miss the chance of visiting this iconic resort.
These are the best places to visit in California.
7. Sugar Bowl Resort
Call: +1 559-233-2888 – Visit Website – (View on Map)
Are you one of those people who wished to ski but are too hesitant to do so? Visiting the Sugar Bowl Resort is your ultimate getaway to finally fulfilling your wish. The resort offers a vast skiable area of 1,650 acres to ski safely.
Per year, the terrain includes 17% Beginner level skiers. It is one of the best privately owned resorts in the Lake Tahoe area. Additionally, it is also the first place on the west coast to install a gondola lift.
8. Homewood Mountain Resort
Call: +1 530-659-7453 – Visit Website – (View on Map)
Located a few miles away from the south of Tahoe city, Homewood Mountain Resort is an amazing skiing resort. It is beside the town of Homewood and has been a popular resort since 2006.
It has 1,260 acres (510 ha) of skiable terrain and eight lifts. The resort was initially not a skiing resort but after development by the founder in 2006, it has been approved and operated as a skiing resort.
9. China Peak Mountain Resort
Call: +1 559-233-2500 – Visit Website – (View on Map)
China Peak Mountain Resort is named after the mountain, Chinese Peak. It was opened in 1958, and was founded by Knut Flint, who realized there were no resorts on the southwest side of the Sierras.
During winter, snow often extends well below Shaver Lake and the resort beside the gushing river is the best place to be if you want to enjoy the intense winter experience. There are 11 Lifts serving all areas and the 1,300 Acres of Terrain for skiing nonstop.
10. Soda Springs Mountain Resort
Located near Highway 80 near the Donner Summit, Soda Springs Mountain Resort offers a range of facilities and recreational activities. The skiing resort is easy to access and operates throughout the year.
There is a massive playground for children and adults to enjoy endless winter activities and discover snowy areas. The skiing resort has a daily price for all ages, so you can visit the resort with your family for the ultimate skiing experience.
11. Mt. Baldy Resort
A ski resort known as "Baldy" is situated on Mount Baldy, also known as Mount San Antonio, in the San Gabriel Mountains. It is located in Southern California's San Bernardino County. From Los Angeles, it is 45 miles away.
12. Snow Summit Ski Resort
A ski resort called Snow Summit was built in the San Bernardino Mountains in Southern California in 1952. Together with its sibling resort Bear Mountain, both of which are situated by Big Bear Lake and are run by the same management, these resorts are referred to as Big Bear Mountain Resorts.
13. Badger Pass Ski Area
Yosemite National Park contains a tiny ski resort called Badger Pass Ski Area. One of only three lift-serviced ski resorts that are open in a US National Park is Badger Pass.
California might be popular for its beaches and sunny days. Nevertheless, the chilled days of winter are also potentially one of the best features of California. If you want to enjoy the majestic and unforgettable time of winter, visit the best ski resorts in California!