Connecticut is a state that boasts many sunny, pristine beaches that will calm your mind. You can enjoy relaxing or activity time on these serene beaches. The state also has a great number of fabulous beach hotels and resorts that will enhance your staying experience.
With this list of beach resorts in Connecticut, you can quickly choose from the best ones.
1. Water's Edge Resort & Spa
Call: +18603995901 – Visit Website – View on Map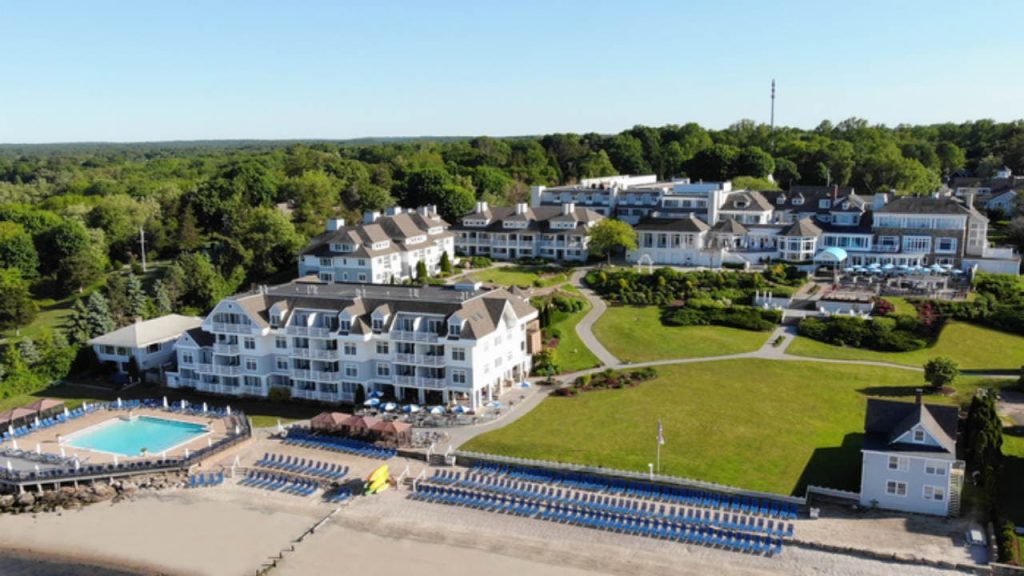 Water's Edge Resort & Spa in Westbrook is the best place to enjoy a getaway. This resort, located on the southeastern Connecticut shore, is lined with beautiful gardens, and you will be instantly charmed by the amiable environment.
You can enjoy seaside views, elegant decor, a relaxing spa and multiple top dining facilities. The Seaview Bistro and Dattilo Fine Italian are their main highlights for ravishing a good meal.
For families, the resort offers huge rooms, a private beach and an outdoor pool, so no matter what the size of your family, you can escape in the summer.
2. Madison Beach Hotel
Call: +12032451404 – Visit Website – View on Map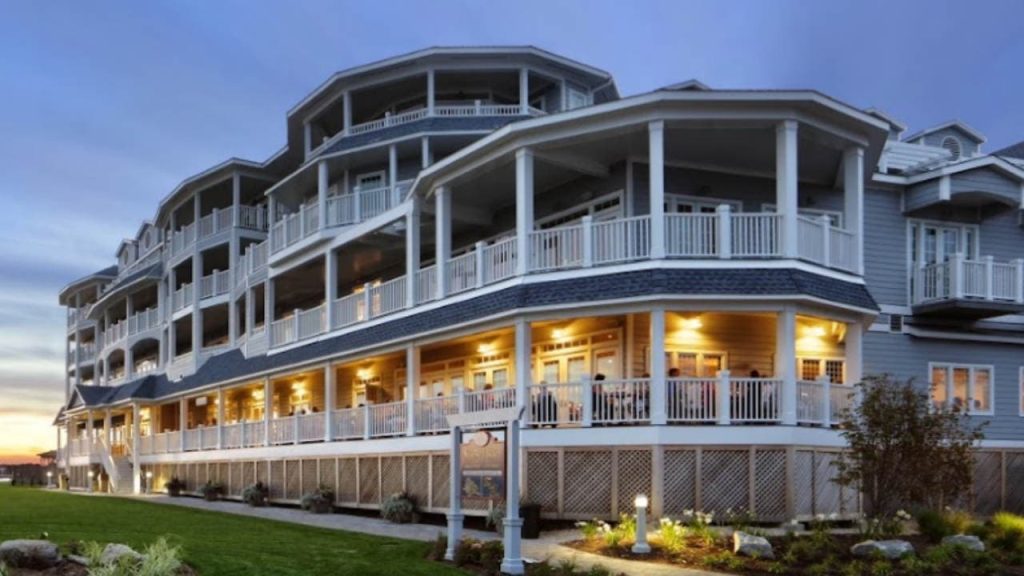 To get the closest to the pristine sandy beaches, Madison Beach Hotel is the top place to stay. It is right on the shores of the Long Island Sound. Winner of the AAA Four Diamond Award, this beach hotel is made to help you relax in style.
Spacious and beautifully decorated rooms with the most spectacular stellar views will win your heart. If you visit during the summer months, you will be offered outdoor movies, open – air concerts and fire pits to evoke the best summer memories.
Want to know the plus point of this place? It is pet-friendly, so you don't have to worry about abandoning your pet during vacation.
3. Westbrook Inn Bed and Breakfast
Call: +18603994777 – Visit Website – View on Map
The Westbrook Inn in Westbrook is the perfect place to feel like home even during vacation. This cute Victorian Inn provides stellar hospitality and the amiable staff members will charm you. With a spacious outdoor patio where you can enjoy a cup of tea or read a book, the inn makes sure you feel cozy and comfortable.
An impressive factor is that, similar to lavish hotels, this inn also provides a range of amenities, including robes, slippers and more. Daily breakfast with a different menu and dining facilities also add to their impressive points.
If you also like golfing, then you might want to consider these top rated golf resorts in Connecticut.
4. Owenego Inn & Beach Club
Call: +12034883805 – Visit Website – View on Map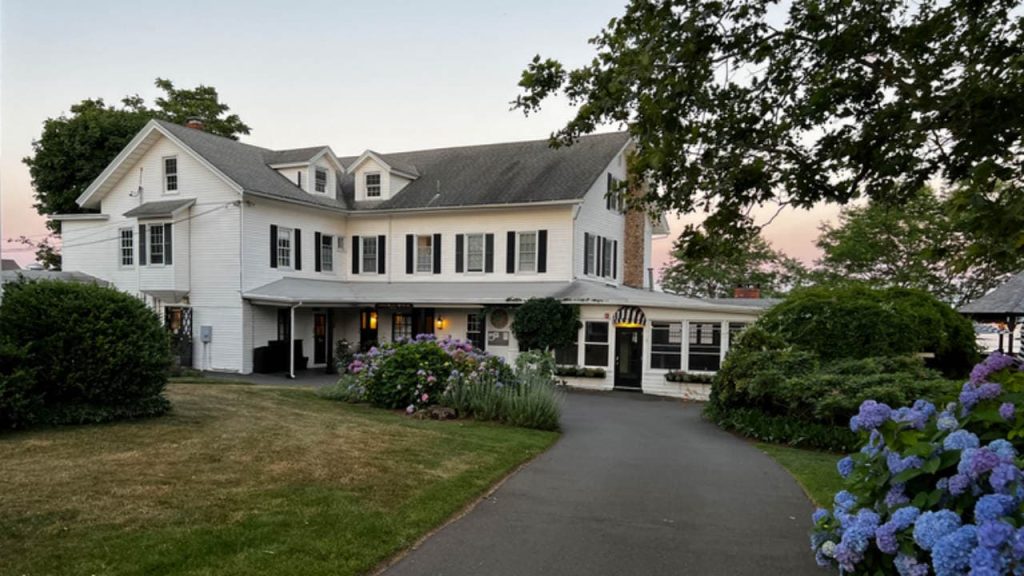 Built in 1847, the quaint Owenego Inn offers you spectacular views right from the balcony. Established in 1847, Owenego provides vibrant gardens, charming guest rooms, and an azure ocean backdrop. Along with the picturesque views, you can enjoy the private beach, tennis club and the fantastic restaurant.
5. The Inn at Fairfield Beach
Call: +12034983100 – Visit Website
For a cozy stay, the Inn at Fairfield Beach features plush carpets, calming decor, and impeccable views. Close to Long Island Sound, all the 14 guest rooms are created with beach themes, so you can get the summer beach vibe. The spot of the inn is perfectly located as you can enjoy all the attractions in Fairfield from it.
6. Saybrook Point Resort & Marina
Call: +12034983100 – Visit Website – View on Map
Awarded the AAA Four Diamond Hotel, Saybrook Point Resort & Marina is one of a kind. With the impeccable waterfront view, you will rejoice with the refreshing atmosphere. With 82 well-appointed guest rooms, the resort provides you with wonderful service and amenities.
Some charming amenities are the health club, luxurious pool and on-site Fresh Salt restaurant. Sitting on the outdoor patio, you can take sips of refreshing juice and take in the magnificent views of the Connecticut River.
Make sure to also check out the best ski resorts in Colorado.
7. Winvian
Call: +18605679600 – Visit Website – View on Map
A private luxury resort encompassing 113 acres of woodland is Winvian. Located in Morris, Connecticut, this resort offers deluxe accommodations. With their 18 decorated cottages, you can enjoy high – end rustic vibes.
Along with woodsy decor, cottages and fireplace areas, this resort also offers charming views. For those who need some isolated time away from the chaos of city life, this is the ultimate place to stay comfortably.
8. Mystic Marriott Hotel & Spa
Call: +12034983100 – Visit Website – View on Map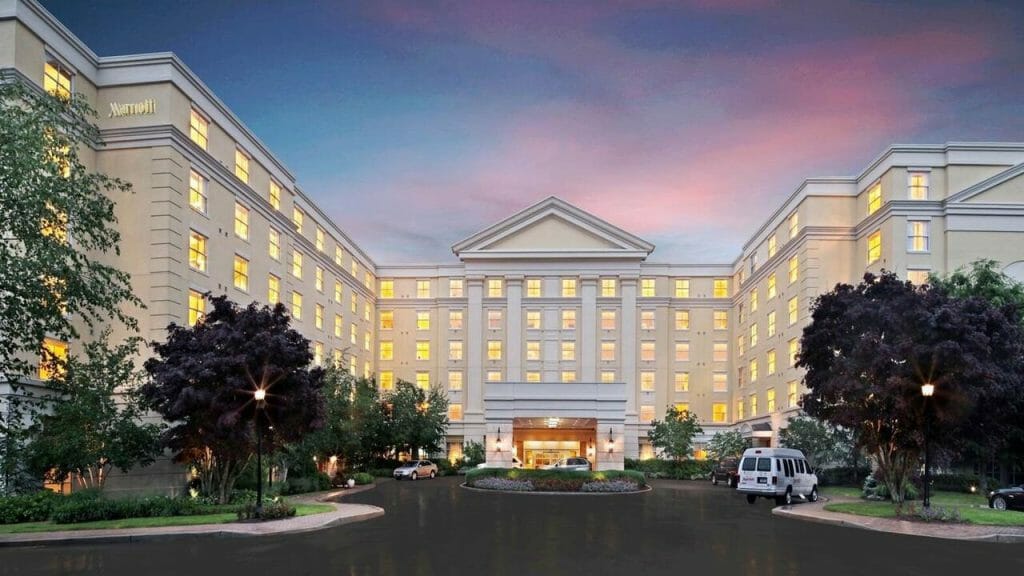 Located in Groton, Connecticut, the Mystic Marriott Hotel & Spa is an exquisite hotel where you can enjoy the luxurious spa amenities. This five – star hotel is close to the top attractions in Connecticut, which makes it easier for you to navigate through beaches and other places to tour.
Moreover, the guest rooms and suites are upgraded to match the high standards. The hotel is home to the Elizabeth Arden Red Door Spa, which is the best place for you to pamper yourself. In addition, there are three stunning beaches near the hotel which you can explore.
9. Inn at Harbor Hill Marina
Call: +18605679600 – Visit Website – View on Map
The Inn at Harbor Hill Marina is set on the shore of the busy marina in Niantic. You can view the grassy lawn from your private balcony. The romantic gazebo is one of the most demanded amenities of the inn.
With 16 fully furnished rooms that are created following the luxurious modern style, it is wonderful to relax fully. All in all, the quaint inn guarantees an enjoyable stay by providing high-quality service and excellent hospitality.
10. The Copper Beech Inn
Call: +18607670330 – Visit Website – View on Map
To enjoy the serene beauty of sunset from your room, you can stay in the Copper Beech Inn. It offers a tranquil retreat with its individually decorated suites and rooms. You will be provided with a complimentary breakfast served by the restaurant of the inn.
Fun fact: the restaurant of this inn is an award-winning diner so don't forget to try out their ravishing dishes. Also, the cozy bar and fireplace are perfect to relax elegantly.
11. New Haven Hotel
Call: +12034983100 – Visit Website – View on Map
New Haven Hotel is a wonderful hotel near Yale University. The warm contemporary decor inside, and the bustling vibe outside make sure you have an unforgettable stay. With its upscale facilities and modern amenities, you can relax without any worries.
A modern business center, a 24- hour gym, excellent restaurant and meeting rooms are great features of the hotel. The most popular feature of the hotel that the visitors love a lot is the sumptuous buffet breakfast offered in the mornings that surely makes a very good start to your vacation.
12. The Inn at Stonington
With stunning views of the Stonington Harbor, Inn at Stonington is an upscale place to stay in the luxurious guest rooms. The rooms are bright, elegant and filled with amenities.
The whirlpool tubs, private balconies, en suite bathrooms and lovely guest lounge are the best features of the inn. Additionally, you can enjoy a complimentary continental breakfast and even a wine reception to have the time of your life.
The summer days on Connecticut's beaches are going to be an unforgettable experience. To make your stay worthwhile, you can choose among the listed beach resorts in Connecticut as they are the best places. I would recommend that you enjoy your beach days and relax well at the resorts.