Confused about which ski resort to visit this year in Colorado? Want a complete list of the best ski resorts in Colorado to minimize your research? You are in the right place.
Here is the list of the best and highly recommended ski resorts in Colorado based on ratings and reviews of many visitors.
1. Breckenridge Ski Resort
Call: +19704535000 – Visit Website – (View on Map)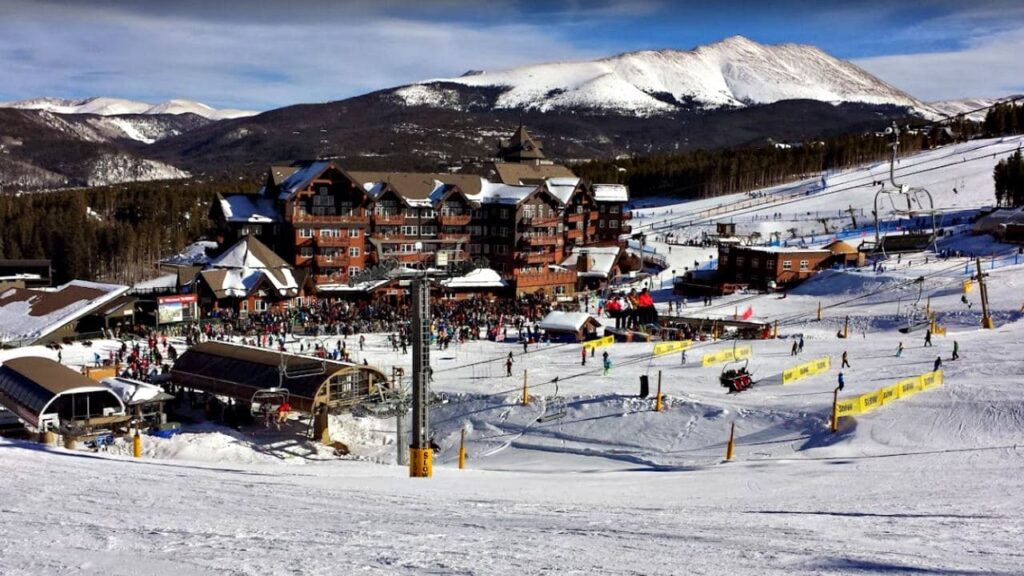 The top best ski resort in Colorado where you can enjoy the most thrilling experience is Breckenridge Ski Resort. It is an alpine ski resort in Breckenridge. For world-class skiing and riding and an authentic mining town, you should try out this resort with advanced facilities.
You can enjoy tons of activities throughout the day and explore the vibrant ski town with a great nightlife. This winter of 2021, it is the 60th anniversary of the resort, so you can get special packages and exciting deals, grab the opportunity fast!
2. Vail Ski Resort
Call: +19707548245 – Visit Website – (View on Map)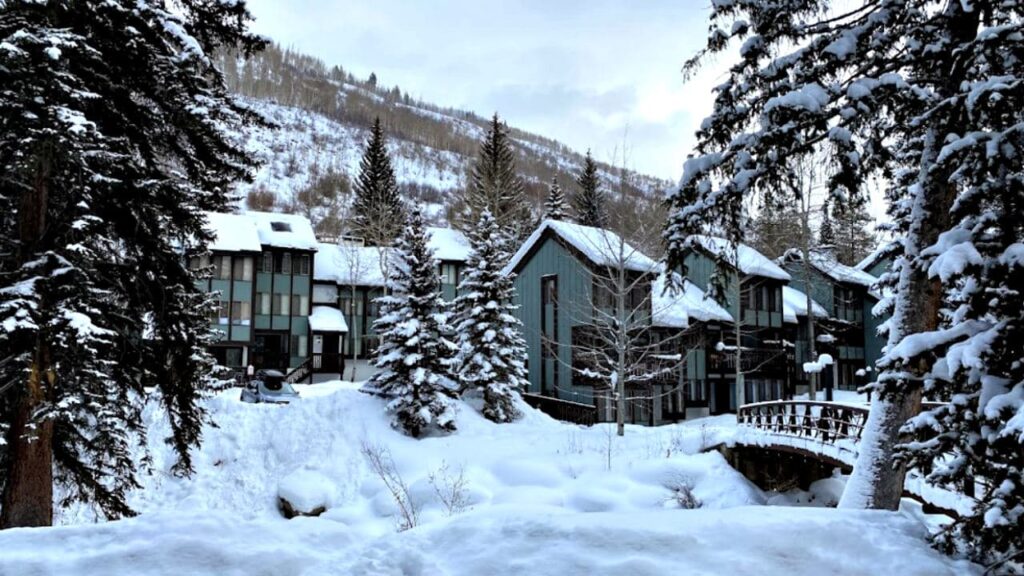 Wouldn't it be nice if you could enjoy an amazing skiing experience at an affordable price? Vail Ski Resort is your ultimate choice because the resort has reduced all pass prices by 20%. It is also the largest ski area in Colorado.
So you can enjoy the sight of high mountains and watch the clouds pass by you. The resort provides the option of taking lessons in skiing. The great advantage of this resort is that it offers an "epic day pass" that allows you to visit any of the 34 resort areas.
3. Winter Park Resort
Call:+19707265514 – (View on Map)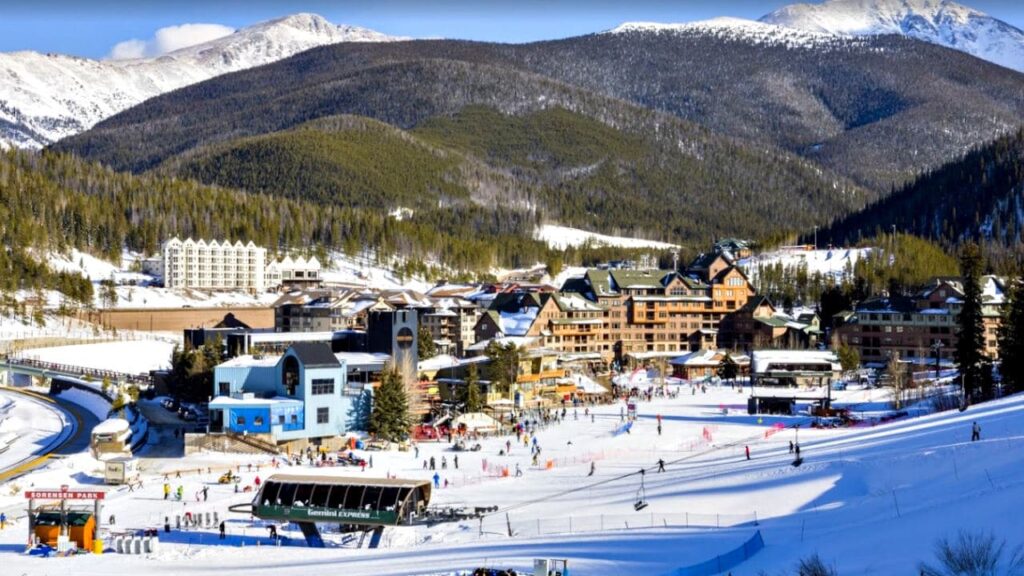 For a blast experience amid the thrilling skiing, Winter Park Resort is a great option. You can hit the slopes, slide down the tubing hill, or try a new adventure and still not run out of activities to do in this resort.
For a luxurious ski vacation experience, this resort makes it to the top and is only a 50-minute drive from the Eagle County Regional Airport. With amazing amenities, this resort has over 950 vacation rentals visited yearly.
You might also like these beautiful waterfalls in Colorado.
4. Arapahoe Basin Ski Area
Call: +19704680718 – Visit Website – (View on Map)
One of the rare ski destinations in Colorado is the Arapahoe Basin Ski Area. You have the option of choosing any of the three unrestricted season passes. They are- full season, midweek, or multi-day.
The passes give you access to the extensive skiing areas and offer several amenities. For overcoming the mountain challenges, this ski resort offers a dramatic and griping skiing experience.
5. Loveland Ski Area
Call: +19707548245 – Visit Website – (View on Map)
For a life – altering skiing experience, you definitely need to visit the Loveland Ski Area. Located 53 miles west of Denver, this gorgeous resort offers 1,800 acres of remarkable terrain for you to ski to your heart's content.
They offer an innovative lesson program for you to learn this amazing skill and test your limits. The best factor for choosing this resort is also that it gives you free snowcat skiing along the Continental Divide. Don't wait up and reserve your room now.
6. Keystone Resort
Call: +18556030049 – Visit Website – (View on Map)
To discover three unbelievable mountains, your ultimate destination is the Keystone Resort. The resort was established in 1997 and has been operated by Vail Resorts.
This spot offers breathtaking views and consists of three mountains – Dercum Mountain, North Peak, the Outback. The tri-options of mountains allows you to choose three levels of skiing, and you can overcome your limitations.
Check out these scenic national parks in Colorado.
7. Steamboat Ski Resort
Call: +19708796111 – Visit Website – (View on Map)
To navigate through the exciting skiing trails, you can choose to visit the Steamboat Ski Resort. There are presently 169 trials which have diverse views.
There are 4 fascinating terrain parks where you can even make a snowman and enjoy the chills of winter. Among the content creators, this resort is a popular one because of their Live Mountain Cams for live feeds of skiing.
8. Telluride Ski Resort
Situated in Mountain Village, Colorado is the Telluride Ski Resort with amazing views and guaranteed skiing thrill. It is the best ski area for beginner level skiing.
Established in 2008, it offers spectacular European-style terrain. It stands above the tree line and offers advanced and expert skiing too. It is open year round, so you can visit any time of the year to enjoy other activities as well.
9. Aspen Snowmass Ski Resort
Call: +19709231227- Visit Website – (View on Map)
If you visit Aspen Snowmass Ski Resort, you can find most of the recreational spots and trails within walking distance of the resort.
It makes it easier for you to navigate through a list of diverse activities, including skiing, snowboarding, mountain climbing, horse riding and more. It is one of the unique places that has four mountain destinations in Colorado. The lodging is also high – rated, so you can relax comfortably.
10. Copper Mountain
Copper Mountain is a dual beauty area for winter lovers. It is a mountain and a ski resort. It has 2,465 acres of in-bounds terrain that is filled with trees and dense forestry.
You can come across the resort in Summit County, Colorado. A great advantage of this resort is that it has fixed elevators and lifts for elderly people of 60 and above for free. This unique feature makes it the best place to visit with family and the elders of the family.
11. Eldora Mountain
Call: +19709231227 – Visit Website – (View on Map)
The expansive terrain of Eldora Mountain is one of a kind skiing area. They have a play area and endless family-friendly programs that you have to reserve beforehand through their website.
It is also one of the country's top terrain parks, so you can imagine the marvelous view from the summit of the mountain.
12. Ski Cooper
Call: +17194862277 – Visit Website – (View on Map)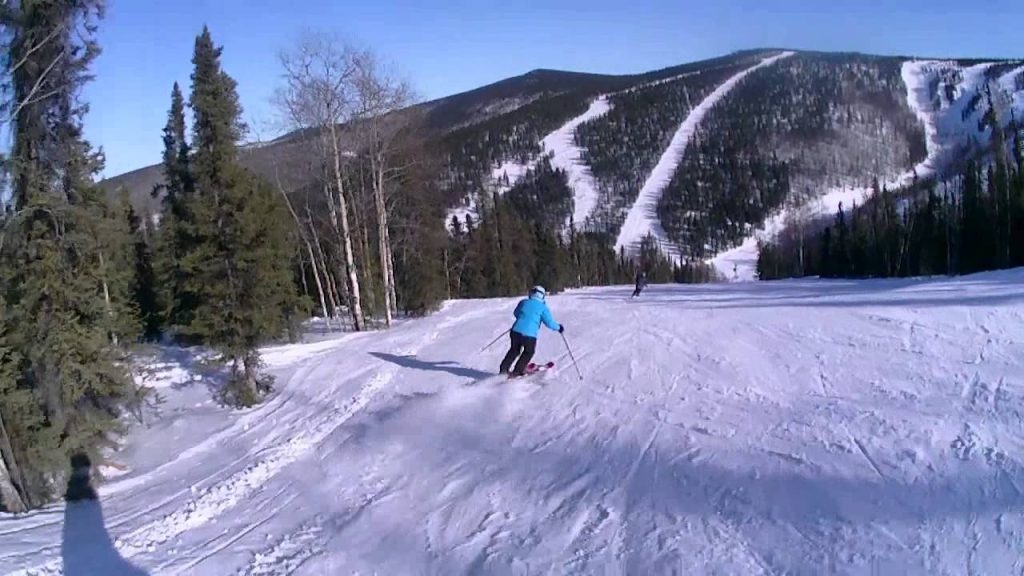 To get the opportunity to enjoy skiing in one of the oldest ski resorts in Colorado, you have to make your way to Ski Cooper. It is located in the heart of Colorado and can be easily reached from the airport.
Starting from lift facilities to amenities, you can relax and chill throughout your vacation spending time in this magnificent and modern resort.
13. Aspen Highlands Ski Resort
Call: +19709231227 – Visit Website – (View on Map)
Did you know that Aspen Highlands ski area is the local favorite with uncrowded slopes. For skiing, you can feel an adrenaline rush through your body once you ski through the trails of the mountain.
It is also a unique resort as it is a four – mountain destination in Colorado. For a wild and intense skiing experience, you can select this resort without hesitation.
14. Powderhorn Mountain Resort
Call: +19708796111 – (View on Map)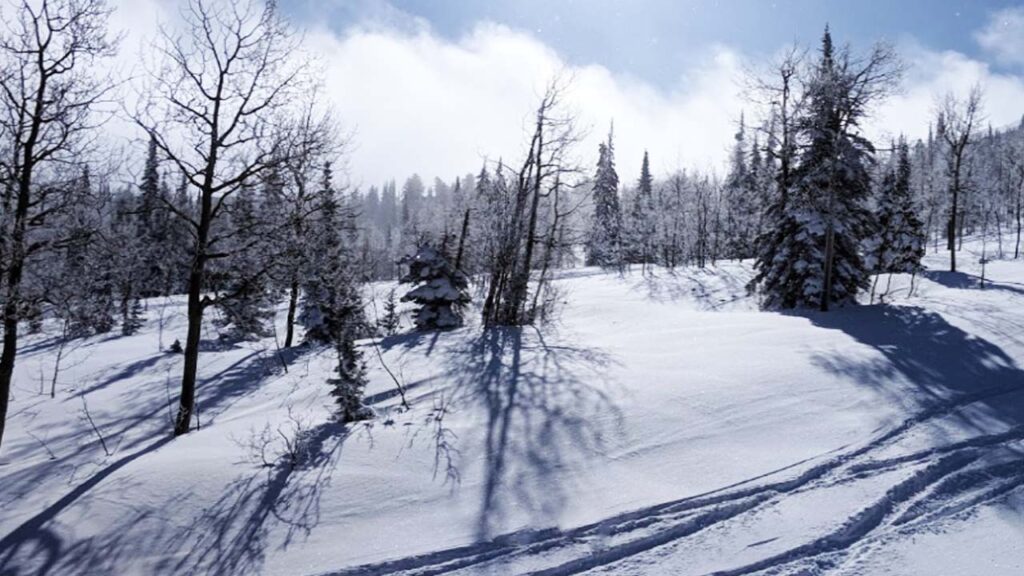 Hidden alongside the northern edge of Western Colorado's beautiful Grand Mesa – the world's largest flattop mountain. They offer great advanced terrain and guides to navigate through the routes.
Powderhorn is known for its glade and tree skiing, with options for beginner, intermediate and advanced skiers and riders. If you have great stamina, you can reach the top of the flattop within 6 minutes.
Above is a curated list of ski resorts in Colorado that are highly recommended for a getaway. Hopefully, you will not be disappointed with your skiing experience in any of these places. Now choose any one or more and pursue an exciting adventure.