Florida is a coastal heaven that features some of the most popular coastal cities and beaches in the world. These coastal cities offer a lively environment and a vibrant lifestyle.
Moreover, Florida's beaches attract millions of visitors each year due to their stunning entertainment facilities. But alongside these vibrant beaches and relaxing shorelines, Florida is also home to beautiful state parks and massive piers.
These parks and piers offer fun outdoor activities like kayaking, canoeing and surf fishing, and are full of different species of fish. So, here is the compiled list of the best fishing spots in Florida.
1. Sebastian Inlet State Park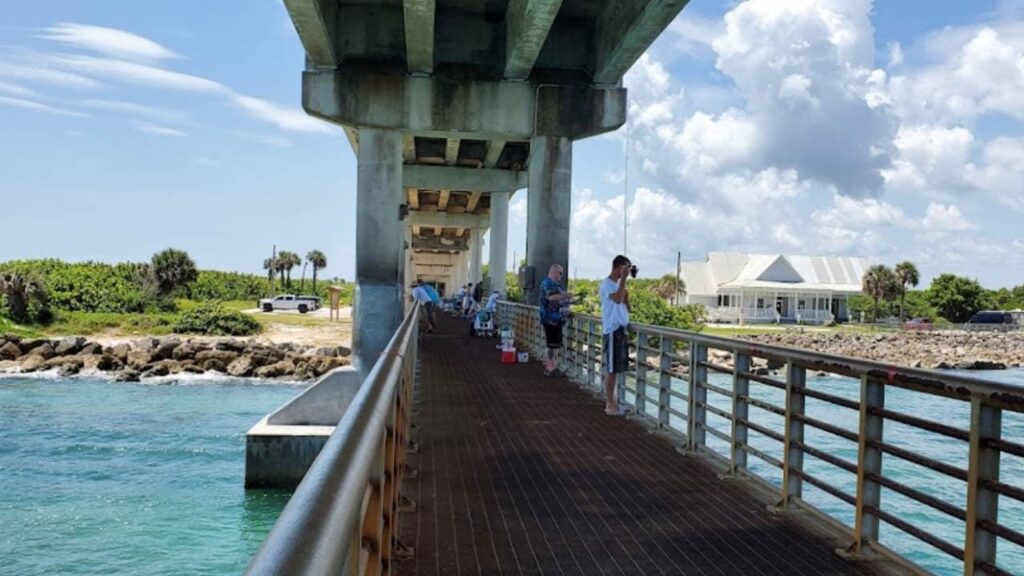 Sebastian Inlet State Park is the crown jewel of the Atlantic Coast when it comes to fishing. The fishing pier in this state park comes with safety rails, making Sebastian Inlet State Park one of the best fishing spots in Florida.
Popular species of fish available at this spot include black drum, whiting and croakers. Additionally, picturesque massive fishes like bull redfish and giant Snook can also be caught here.
2. Crady Memorial Bridge
Crady Memorial Bridge is one-mile long bridge and is famous for being on of Florida's best fishing hotspots. The most famous species of fish that can be caught from this bridge are whiting, jack and drum.
Moreover, this bridge can be accessed through Amelia Island State Park. Additionally, large fish like bass and redfish are also available in this spot.
3. Huguenot Memorial Park
The Fort George Inlet, located on the north side of this park, is full of different varieties of fish.
Furthermore, the pull off spots along the Huguenot campgrounds can offer you access to the famous St. Johns River, one of the fishing rivers in the state. The mix of fish available here includes flounder, redfish, black drum and many more.
Check out these amazing lakes in Florida.
4. Flagler Pier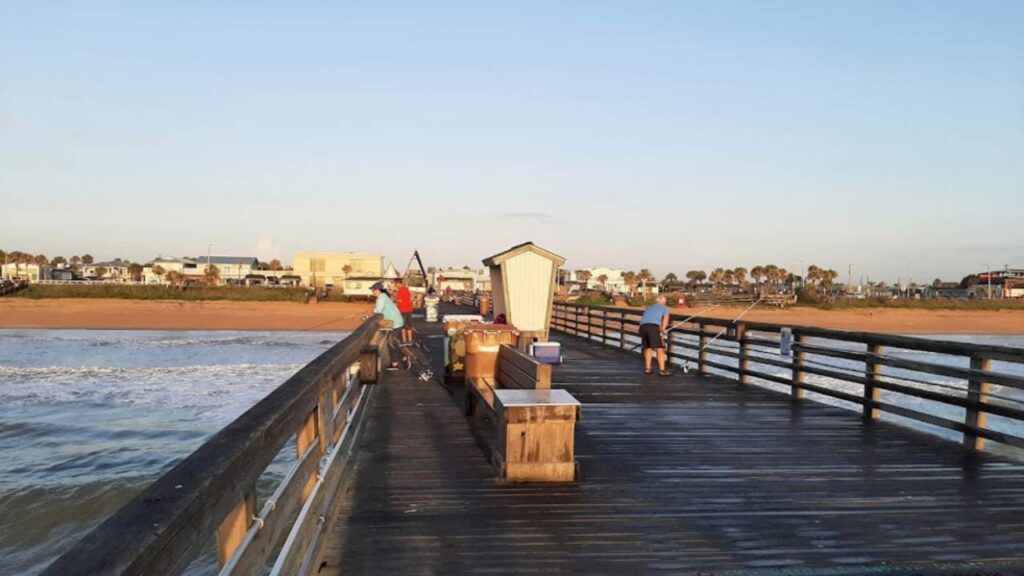 Established in 1928, Flagler Pier has around one hundred years of rich fishing history. It is a massive 806-foot pier that stretches into the coastal water bodies.
A popular mix of fish on this pier includes pompano, mackerel, flounder, black drum and many others. Furthermore, restrooms and parking spots are also available on this spot.
5. Johnson Beach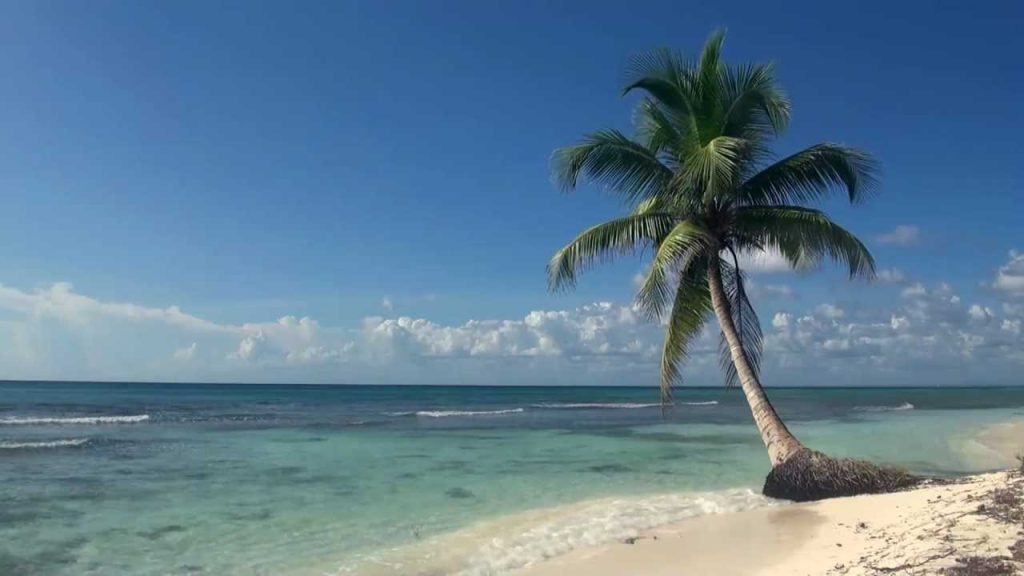 Johnson Beach is famous for its picturesque scenery and relaxing amenities. But, what many people don't is that, Johnson Beach is actually one of the best fishing spots in Florida's Gulf Coast.
Its boardwalks are full of fish like flounder, trout and redfish. Moreover, surf fishing is one of the most attractive activities on this beach.
6. Melbourne Beach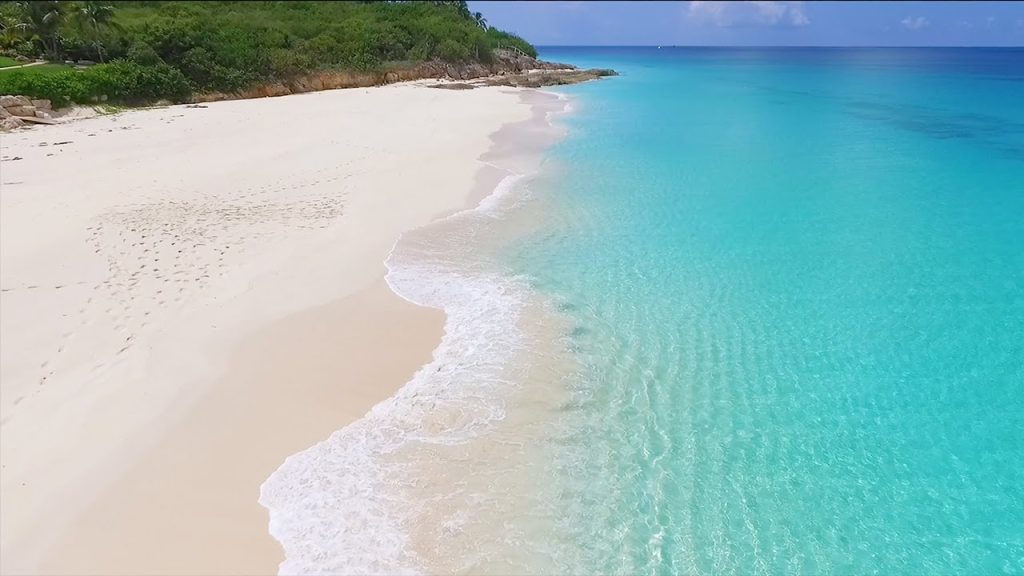 Melbourne Beach is a very small town centered around its luxurious beach. This beach area is full of fishing spots that consist of a diverse array of fish.
Moreover, one of the most popular activities on Melbourne Beach is surf fishing. Through surf fishing, you can catch incredible species of fish like permit, bluefish, whiting and mackerel.
Check out these public hunting lands in Florida.
7. Santa Rosa Sound
Santa Rosa Sound is a unique water body that connects Pensacola Bay to Choctawhatchee Bay, while offering top-notch fishing opportunities. Fishing can be done at docks, shorelines or various other places in this area.
The most popular species of fish available in one's of Florida's best fishing sound includes trout, redfish and flounder.
8. Indian River Lagoon
Another top fishing spot on the Atlantic Coast, Indian River Lagoon is a heavily-fished water body. Full of boat docks and angler spots, Indian River Lagoon is a hotspot for catching fish like Snook, redfish, flounder and pompano.
This fishing spot can be accessed by public spots like Melbourne Shores and Jensen Beach.
9. Anclote Gulf Park Pier
Anclote Gulf Park Pier is a 500-foot massive pier that extends from a boardwalk along the park's shoreline. Interestingly, this pier is one of the best winter fishing spots in Florida and offers seasonal fishing opportunities.
Especially during winter, Anclote Gulf Park Pier becomes full of unique species of fish that include Snook, ladyfish, permit, Spanish mackerel and mangrove snapper.
10. Jupiter Pier
This huge aluminum fishing pier was constructed in 2015, so this is a relatively new fishing spot in the state. But since its construction, Jupiter Pier has gained popular rapidly for being an amazing spot.
The mix of fish available on this pier includes Snook, pompano, croakers, black drum and cobia.
11. Dania Pier
Dania Pier, situated in Southern Florida, is one of the best fishing piers on the Atlantic Coast. It is an enormous 928-foot pier that stretches into deep waters, offering you an opportunity to catch fish like yellowtail snapper, bluefish and grunts.
Additionally, common pier fish like pompano and whiting are also available at Dania Pier.
12. Honeymoon Island State Park
Walk along the incredible Gulf Beach and surf fish for a wide variety of fish in this beautiful state park. Located in the town of Dunedin, Honeymoon Island State Park's water bodies are full of a wide mix of fish that includes Spanish mackerel, flounder, cobia, redfish and Snook.
One popular form of fishing in this park is fishing using a ferry.
13. Pier 60 Clearwater
Located in Clearwater Beach, Pier 60 Clearwater's fishing opportunities are quite well-documented. Its lights attract fish like trout and bluefish. Moreover, during summer, Pier 60 Clearwater sees large gatherings of Snook. While in spring, this pier gets flooded by Kingfish and Tarpon.
Furthermore, fish like mackerel and jacks are available almost all throughout the year.
14. South Pointe Park Pier
Located near Miami's iconic South Beach, South Pointe Park Pier is a popular fishing hotspot in the Magic City. Snook, tarpon, grouper and snapper are the most popular species of fish found on this pier.
Moreover, the route to the pier from South Pointe Park's parking area consists of a beautiful hike trails.
15. Fort Desoto Park
Fort Desoto Park is one of the best fishing spots in the Gulf Coast area. Situated in Pinellas County, this 1,136-foot park is one of the best attractions in that county.
Alongside offering top-class fishing opportunities, it also provides campsites, picnic spots, showers and a dog park. Furthermore, Fort Desoto Park has historic significance related to the Civil War tied to it.
While going to these stunning fishing spots, there are certain things we all need to keep in mind. Firstly, it is essential for us to abide by the fishing rules directed by these sites and some of them might even require fishing licenses as well. Moreover, most of these spots offer facilities like parking and restrooms to provide visitors with the best service possible.