California is full of beautiful lakes, reservoirs, rivers, and it is surrounded by the Pacific Ocean. It is almost impossible to pick out the best fishing spot in California, as there are so many amazing ones.
However, some of these spots offer much more in terms of fishing, including the quality of water and the variety of fish species. Additionally, these spots offer a tranquil and peaceful environment.
So, the most exclusive fishing spots in California in terms of water quality and fish availability are listed below.
1. Shasta Lake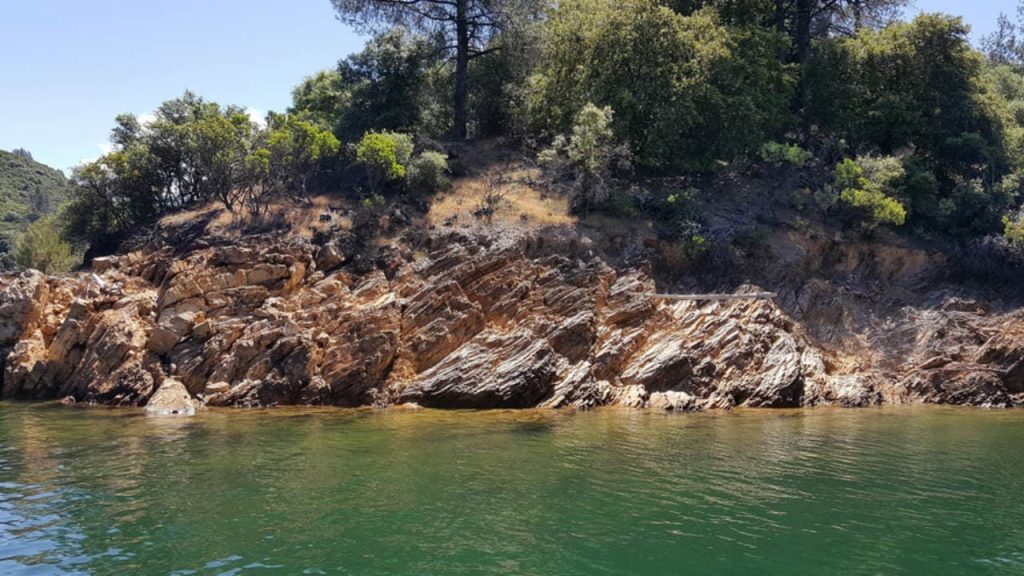 Shasta Lake is one of the most popular lakes in California for both visiting and fishing. It is primarily a reservoir located in Shasta County, which started gaining water due to the impounding of the Sacramento River.
The lake is home to an array of fish including rainbow trout, brown trout, salmon, largemouth bass and smallmouth bass. Moreover, other species of fish that can be found here from time to time are white catfish, crappie and bluegill.
2. Santa Monica Pier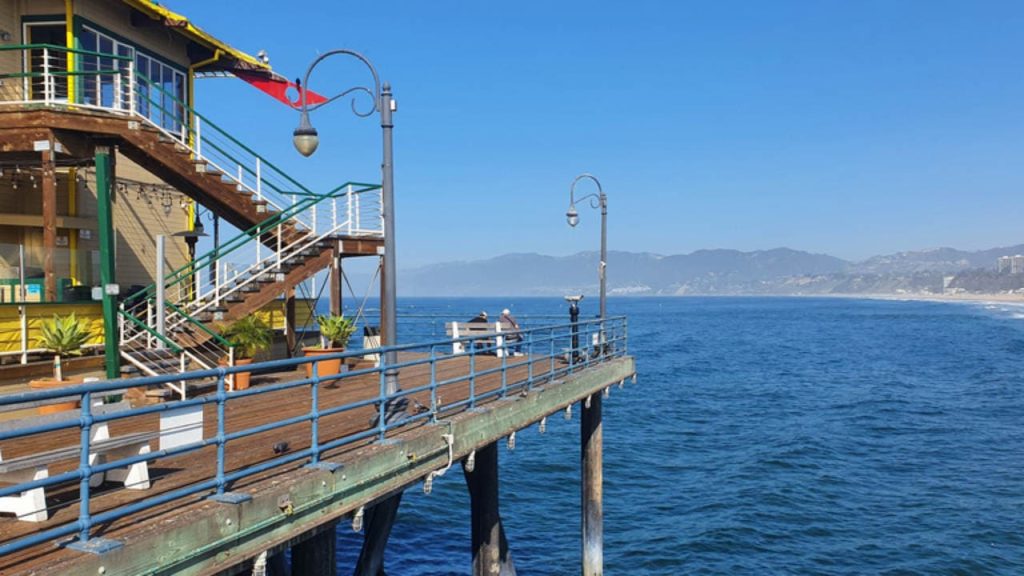 Santa Monica Pier is one of the most popular fishing piers in California, situated in the city of Santa Monica. Even though it's primarily popular for sightseeing and fishing, the pier also has an amusement park and concession stands.
One of the best things about catching fish at Santa Monica Pier is the water quality, which is rated in a range of A to A+ according to a report from Heal Bay in 2020.
3. Lake Cuyamaca
Also referred to as Cuyamaca Reservoir, Lake Cuyamaca is actually a massive 110-acre reservoir and recreational area. Lake Cuyamaca has a huge population of rainbow trout that are popular among locals to fish.
Moreover, massive basses weighing over 7 pounds can also be caught in this reservoir. Camping facilities and cabins are also available on this site, ensuring your fishing experience is truly one to remember.
You might also enjoy knowing about the best lakes in California.
4. The San Joaquin Delta
The San Joaquin Delta runs through Sacramento, and is one of the best fishing spots in California. The Delta is usually full of fish all year round with popular species that include catfish, striped bass, sturgeons and much more. However, big bass are the most popular fish caught in this Delta.
It is 1,153 square miles in total area, most of which are full of a wide range of fish. Mammals like beavers and river otters also inhabit this water body.
5. The McCloud River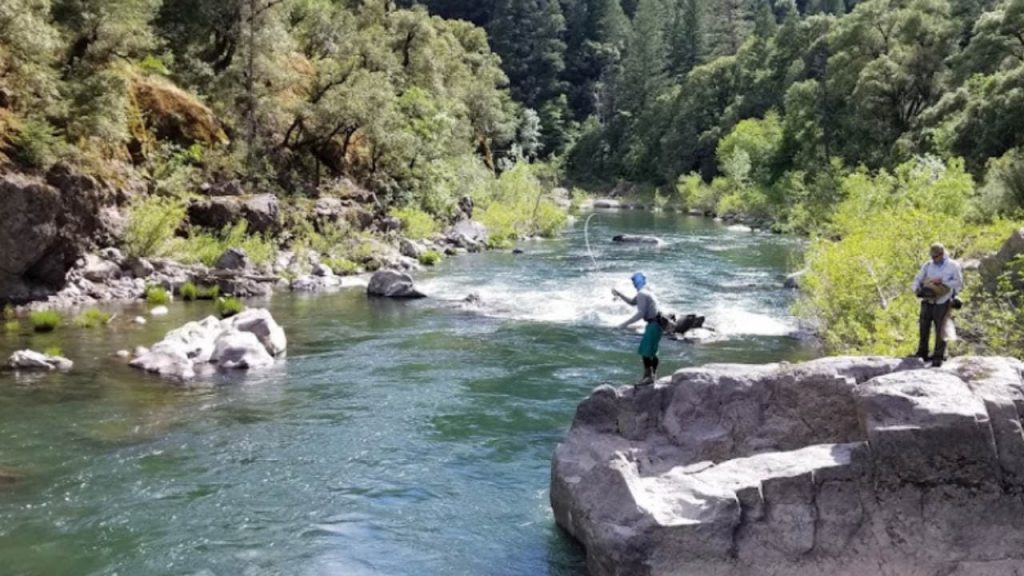 The McCloud River is a massive 77-mile river located around the Sacramento area of California. Its mouth is in Sacramento, and it flows parallel to the upper Sacramento River. If you want to catch trout, then The McCloud River is the best place for you in California.
It is renowned all across the state for being an amazing hub for trout fishing. Areas like Hat Creek and Burney Falls are nearby by this river.
6. Clear Lake
Clear Lake is a freshwater lake situated in Lake County of California, and is a fully natural water body. In fact, Clear Lake is the biggest natural freshwater lake in California, and has spread to a size of 68 square miles.
This area is just a fish catcher's dream, offering warm weather, abundant of fish and places to relax. Clear Lake is well-known for having large fish, with more than 6-pound sized fish being available all year round.
If you are looking forward to go camping, know about the best campgrounds in California.
7. Lake Almanor
Lake Almanor is another lake in California that can offer you an abundance of trout. It is a large reservoir located in Plumas County, and has a capacity of 1,308,000 acre-feet. Additionally, this massive reservoir has a maximum depth of 90 feet.
With its capacity, it can easily inhabit a variety of fish species that are both easy and hard to catch. Alongside fishing, other recreational activities like jet skiing and sailing are also very popular here.
8. Castaic Lake
Castaic Lake is a massive reservoir in Los Angeles County that originated from Castaic Dam. It has a total area of 9.02 square kilometers and is full of different varieties of bass fish.
Big Basses are the most popular fish available in Castaic Lake, but other species of basses, like largemouth bass and stripped bass, can also be caught here. It flows near the town of Castaic, with both its inflow and outflow sources being Castaic Creek.
9. Russian River
Although the name might surprise you a bit, the Russian River is a river located in Northern California. The mouth of this river is the Pacific Ocean, and its main source is Coast Rangers.
This river is incredibly popular among the residents of Ukiah city for fishing activities. A wide range of species of fish are available in the Russian River, which also has a huge length of 185 kilometers.
10. Coronado Ferry Landing Pier
Coronado Ferry Landing Pier is a fishing pier in San Diego that offers one of the best fishing opportunities in the city. If you are looking for a calm environment with quality water to catch some fish, then Coronado Ferry Landing Pier is one of the best fishing spots in California. Popular species of fish in this pier include sand bass, spotted bay bass and mackerel.
11. Lake Havasu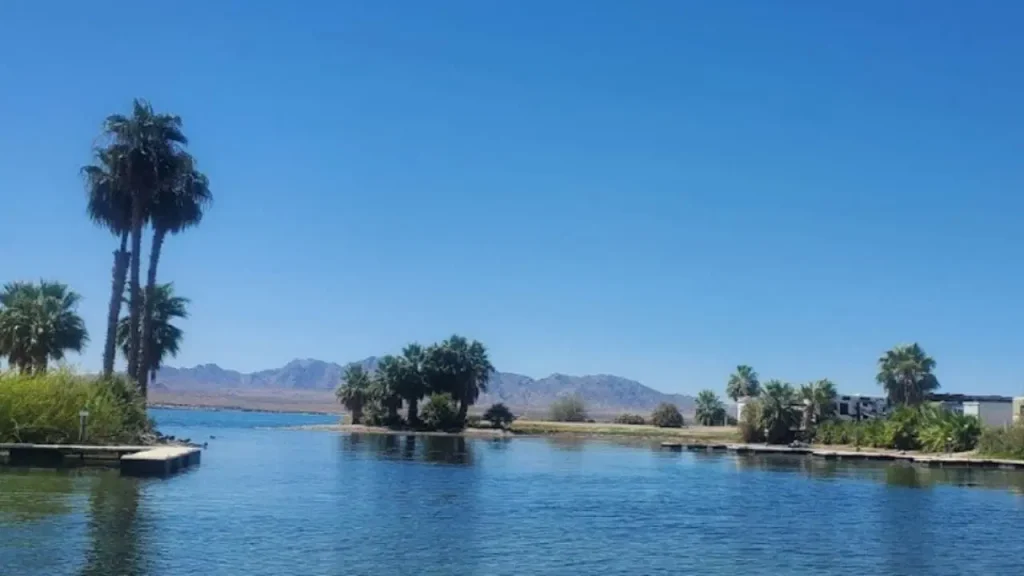 Sitting on the Colorado River behind Parker Dam, Lake Havasu is a large reservoir that borders Arizona. It is a 72 km long reservoir that boasts 724 km of shoreline, which in the past, was home to a large community of Mojave Indians.
Lake Havasu is a boaters' paradise, attracting boaters from all over the USA as well as from international destinations. It is a particularly popular spot for fishing, as it is home to numerous species of bass, carp, catfish and sunfish. In fact, it hosts numerous large fishing tournaments.
12. Lake Tahoe
Sitting at 1,897 meters above sea level, Lake Tahoe is North America's largest alpine lake, with a surface area of over 191 square meters. The magnificent lake sits at the border of California and Nevada and is a major tourist attraction thanks to its stunning scenery, as it is surrounded by conifer forest and beautiful beaches.
13. Mono Lake
Mono Lake is extremely unique, as it contains three times as much salt as the ocean. It is a beautiful lake that is at least 760,000 years old and developed during the Long Valley eruption. The 18,000 hectare lake is home to brine shrimp, planktonic algae and alkali flies.
There are primarily two types of fishing spots in California that are popular among people: reservoirs and rivers. Reservoirs are massive water bodies with excellent water quality that offer you the chance to catch certain popular fish. On the other hand, rivers are larger water bodies that provide you with a wide range of options to fish from.