According to the released data by the US News & World Report, Florida has the best hospitals in America.
The data is derived based on the latest results of hospitals providing effective healthcare and medical care, especially since the coronavirus pandemic.
If you go through this list of the best hospitals in Florida, you will know how their exemplary service is reflected in the nationwide rankings.
1. AdventHealth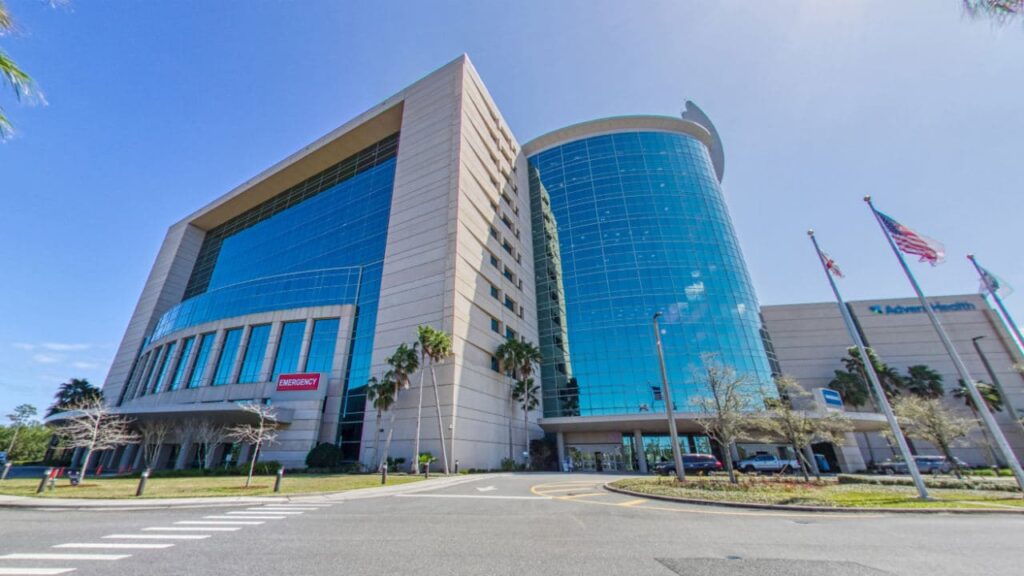 AdventHealth is a network of health care that not only covers the nearest hospital, it also offers a range of medical facilities. Starting with specialty medical services, it is also a non – profit health care system.
It is headquartered in Altamonte Springs, Florida and they operate facilities in 9 other states in America as well. Previously, it was known as Adventist Health System. Later, it was rebranded in January 2019 and named AdventHealth.
2. Sarasota Memorial Hospital
Sarasota Memorial Hospital was established in 1925 and presently provides one of the best healthcare facilities in Sarasota, Florida. This facility offers 839 beds and a level II trauma center.
Their community physicians are experts in different specialties and the skilled nursing and supporting staff provide intensive care from primary care and also family medicine. They also make sure to provide tertiary and quaternary services for extreme complex conditions of patients.
3. Orlando Regional Medical Center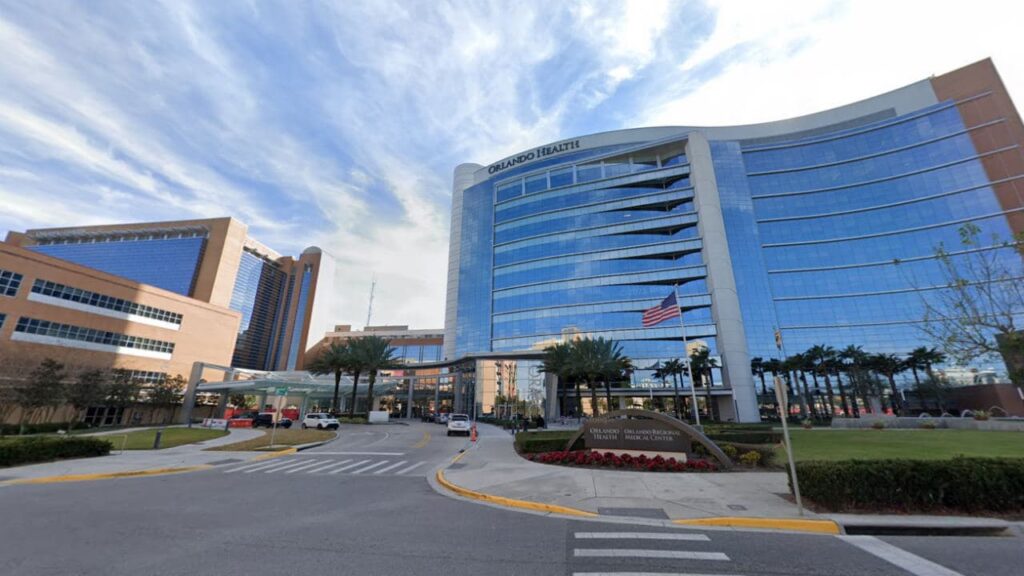 With 808 beds, Orlando Regional Medical Center is a tertiary hospital. It is the flagship of the Orlando Health System and is situated in downtown Orlando, Florida.
This medical facility houses a Level I Trauma Center. Because of providing excellent care, it is ranked at the 4th best children's specialties nationwide.
Check out this list of largest hospitals in Florida.
4. Tampa General Hospital
Located in Tampa, Tampa General Hospital is a huge non-profit medical care. It is also a tertiary, research and academic medical center. It has 1041 beds and provides services to patients coming from the greater Tampa Bay region.
The physicians of the hospital include national and internationally recognized experts. Tampa General Hospital is one of the Tampa region's only university level academic medical centers.
5. Morton Plant Hospital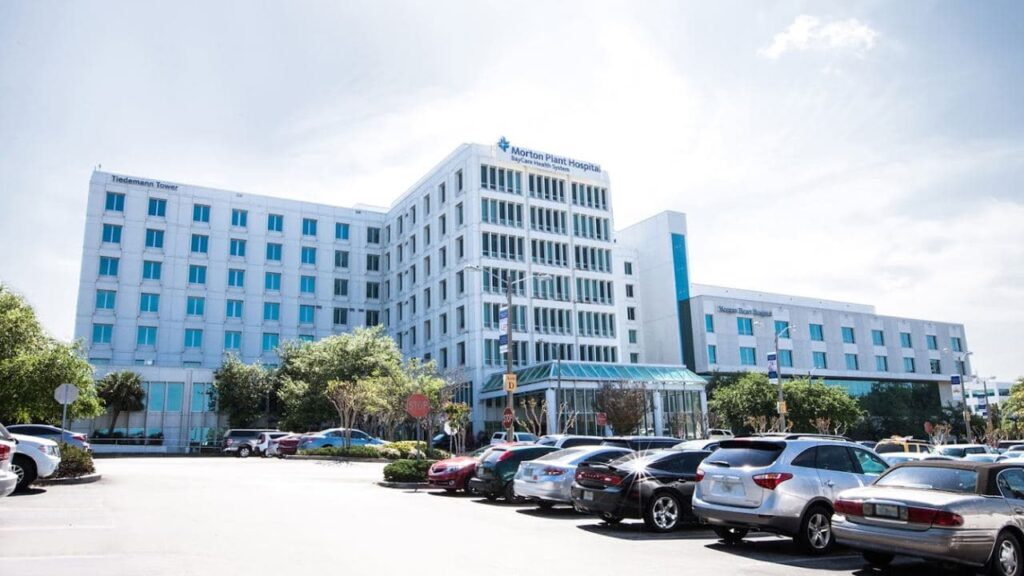 At Morton Plant Hospital, the patients are provided with high quality medical care. It was the first hospital that was built in northern Pinellas County of Florida, which was founded in 1916.
The expert physicians are well recognized and are supported by intensive research activities to expand the medical knowledge domain.
A new surgical center has been added to the main tower of the hospital and there are separate units for women and orthopedics services. The hospital also features large private rooms for service to VIP patients.
6. University of Miami Hospital and Clinics
Nationally ranked in two adult specialties, University of Miami Hospital and Clinics is an exemplary health care providing facility. It can accommodate 560 beds. It is the first university owned acute care hospital in the Miami region of Florida. It is a multi-specialty as a flagship facility of UHealth – University of Miami Health System.
With their increased success in different medical care sectors, they have introduced UHealth Experience through which patients can virtually maintain their health care issues.
7. Lee Memorial Hospital
Well known as Lee Health care, Lee Memorial Hospital is a renowned hospital in Southwest Florida. They provide quick and efficient service for urgent care in the region.
Their emergency room (ER) combats a flux of visitors every season, and they remain dedicated to providing the best care. The experienced staff at the hospital have a special division called Lee Convenient Care.
8. NCH Baker Hospital
In Naples, NCH Baker Hospital is there to provide exemplary medical care. They offer an inside and outside hospital setting for the patients to feel the ambience and support. With an excellent team of talented and courteous professionals, they serve the best healthcare and medical care to every patient.
The Board – certified physicians and highly skilled staff offer high-quality care. Along with this, using the latest technology, the hospital ensures the best medical care possible in Florida.
9. Cleveland Clinic
Cleveland Clinic is ranked 1 in adult specialty. It is a non – profit academic medical center situated in Weston, Florida. The clinic was established in 1921, and is operated by the Cleveland Clinic Foundation.
The physicians of the clinic are experts in their specialties and allow the patients to benefit from their updated medical technology and the latest knowledge. They also provide virtual consultation and through a virtual medical team.
10. Baptist Hospital
In Miami, Baptist Hospital is a non-profit hospital which is a flagship facility. Founded in 1960 and is one of the most preferred medical centers in America.
They have three centers of excellence housed on Baptist Hospital's official campus: Miami Neuroscience Institute, Miami Cancer Institute and Miami Cardiac & Vascular Institute. This 650 bed facility is recognized as one of the biggest hospitals in the Miami region.
11. UF Health Shands Hospital
UF Health Shands Hospital is a regional teaching hospital of the University of Florida. They have a Level I trauma center and 695 beds available. More than 900 experts from UF College of Medicine and many community physicians provide excellent medical care in this hospital.
The skilled nursing staff ensure comprehensive patient care along with quaternary services. It is situated in Gainesville, Florida and they use the latest medical technology to ensure the best care.
12. Mayo Clinic
Jacksonville's Mayo Clinic is ranked as the 7th best in adult specialties. This comprehensive medical care of Florida provides a broad range of medical care. It is one of the 3 Mayo campuses that offer impressive care. The rest 2 are in Arizona and Minnesota.
World-class providers along with dedicated volunteers welcome the patients with the promise to provide clinical expertise and have fulfilled their promises.
"The pandemic has altered, perhaps permanently, how patients get care and from whom they get it." said Ben Harder, managing editor and chief of health analysis at US News.
One can imagine how important it is for hospitals and clinics to provide the best services to save lives. I hope with this list of the best hospitals in Florida, you can understand and salute the great services of these life-savers.