With over 21 million inhabitants, Florida is the third most populated state in the US. Now, to provide ultimate healthcare for such a large population requires large hospitals and medical centers.
Fortunately, Florida's hospitals created a massive hospital system to ensure the best healthcare facilities of every single person of the state.
If you might be searching for the best ones, here is the list of the largest hospitals in Florida.
1. Adventhealth Orlando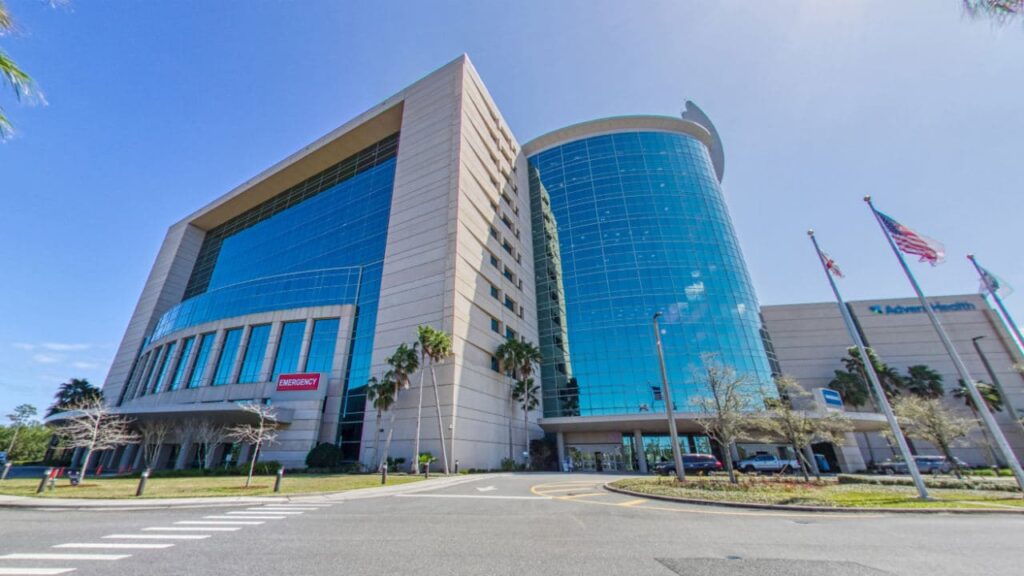 Adventhealth Orlando hospital strives to make you feel better. They provide complete medical care and are mission – driven that extends their healing hands beyond all communities. With compassionate care and the latest technology, they provide treatment for the body and mind.
They have been ranked nationally as Cardiovascular Institute. The hospital also has a separate wing of the Cancer and Diabetes institutes. Along with world-class care, they have state-of-the-art facilities.
2. Orlando Health
Orlando Health is a non-profit private network of specialty hospitals in Orlando, Florida. They are the 4th largest employer in Central Florida with nearly 22000 employees and more than 2000 affiliated physicians.
Their excellence in healthcare has made them an award-winning hospital throughout Central Florida. With different specialties, the hospitals and clinics of the network provide excellent healthcare and medical help.
3. Jackson Memorial Hospital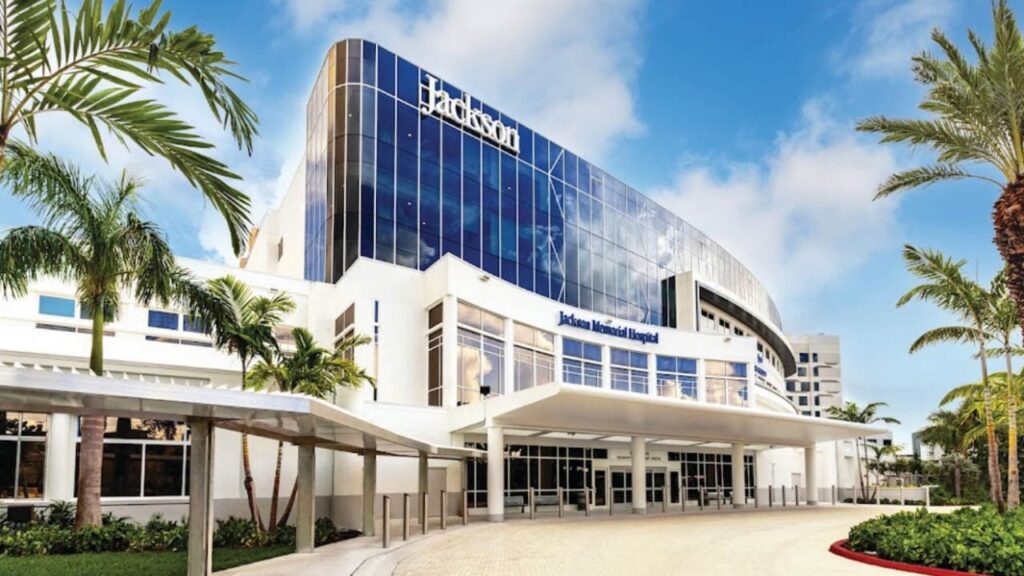 For world-class medical care, Jackson Memorial is the go-to hospital in case of any emergency. With an unmatched health system, this hospital in Miami accommodates over 1450 beds and thousands of patients.
They do not only provide expertise in medical care, they also offer different health care programs including bariatric, rehabilitation and more. For complete healthcare, you can visit their website for more information.
You might also like to read about the best hospitals in Florida.
4. St. Joseph's Hospital
St. Joseph's Hospital is a full service hospital offering exemplary medical care. They serve in their emergency department, obstetrics, cath lab, intensive care, surgical services and more.
Along with a healing and family – centered environment, the hospital ensures maximum care regarding any healthcare issues.
5. UF Health Shands Hospital
Ranking top in Geriatrics and Cancer specialties, UF Health Shands Hospital is one of the best ones in Gainesville, Florida. They provide many services and amenities to ensure the best care for their patients.
It is also one of just seven hospitals in Florida that have received the Baby-Friendly designation because of their international initiatives aiming to improve breastfeeding support for new mothers. This initiative is sponsored by UNICEF, so this hospital's contribution was acknowledged with their great initiative.
6. Tampa General Hospital
Tampa General Hospital is the primary teaching hospital of the USF Health Morsani College of Medicine. This non-profit tertiary hospital is situated on Davis Island in Tampa, Florida.
They are one of the largest medical centers in the Tampa Bay region. It is also the only university-level academic medical center in Tampa, Florida. Along with treating complex illnesses, they perform challenging medical procedures proficiently.
7. Orlando Regional Medical Center
In downtown Orlando, Orlando Regional Medical Center is an 898-bed tertiary hospital. It is the flagship of the Orlando Health system.
Even as one of the largest hospitals in the state, they do not back out from their high quality medical care. This leading medical center has a Level One Trauma Center.
8. Memorial Regional Hospital
Memorial Regional Hospital is a memorial hospital to the kind person who donated a huge amount of money to build the hospital. Being one of the largest hospitals in the state, their experienced and expert staff and physicians provide excellent care.
The hospital has an ER and the Trauma Center is a Level I Trauma Center. With their board – certified trauma surgeons and the latest equipment, they handle even the most critical medical situations.
9. Baptist Health
Baptist Health is ranked as one of the most preferable health systems in Northeast Florida. With over 2500 specialists and well-trained staff, they offer a range of medical care along with world-class quality surgeries.
It is headquartered in Jacksonville, Florida. This non-profit health system comprises 6 hospitals with a cancer center and emergency departments.
10. Lakeland Regional Medical Center
Lakeland Regional Medical Center is homed in Lakeland, Florida. This non-profit tertiary hospital operates Level II Trauma Center, a Neonatal Intensive Care Unit and is also one of the hectic single – site ERs in the state.
They are committed to ensure safe and effective care timely even if the patient is unable to pay for services. The hospital also operates the Banach Institute for Advanced Rehabilitation Medicine.
The listed hospitals are not just top size, they provide excellent healthcare facilities at an affordable cost. This sunshine state is truly one of the most advanced and incredible states that you must visit. With this list of the largest hospitals in Florida, you can peacefully visit Florida without worrying about running around for the best medical care in case of an unwanted emergency.