I have recently observed that every year, at least one or more hospital shows are shown on television. People who watch Grey's Anatomy consider themselves as an expert!
Since the dawn of civilization, cure has been a basic need in human life. From the very beginning, mankind has always needed a person who knew about healing and medication. That's how doctors are made. And from one doctor to more doctors, they found an institution called Hospital.
Moreover, Georgia is a beautiful and developed state which has many hospitals. They are worldwide and many people from different countries come to these hospitals for better treatment. The hospitals are very efficient and large. They have the capacity to treat many patients at the same time.
Below I have gathered a list of the largest hospitals in Georgia:
1. WellStar Kennestone Hospital
Call: +17707935000 – Visit Website – View on Map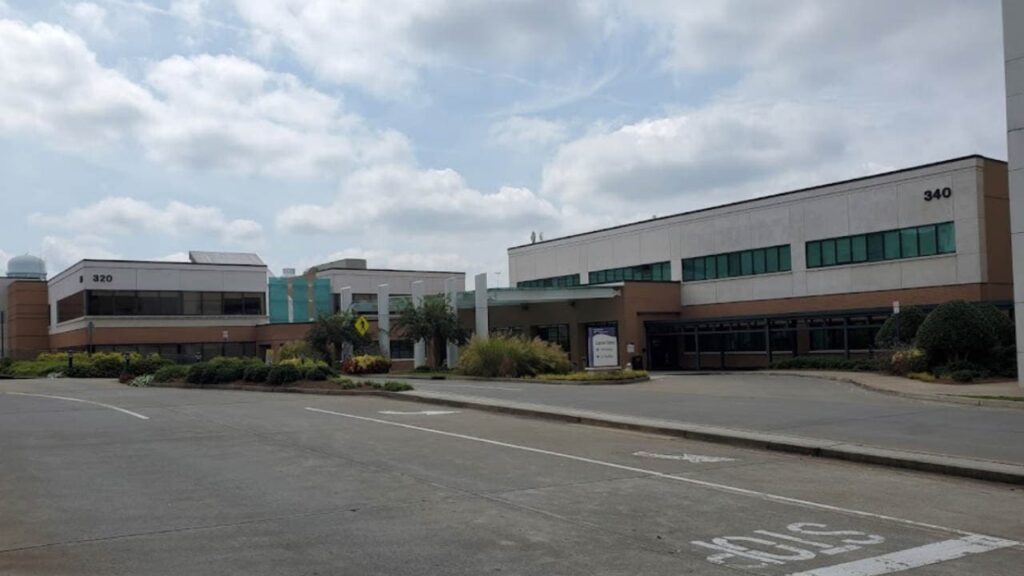 Through out 2020, Wellstar Kennestone Regional Medical Center decided to open a 200+ bed Emergency Department attached by a bridge over the river to the medical center. The innovative Emergency Department has become the world's biggest ER in Georgia and is one of the top 5 largest hospitals.
It has received several awards, including the America's 250 Best Hospitals AwardTM, America's 100 Best Hospitals for Gastrointestinal Care AwardTM, and other honors as well.
2. Northeast Georgia Medical Center Gainesville
Call: +17702199000 – Visit Website – View on Map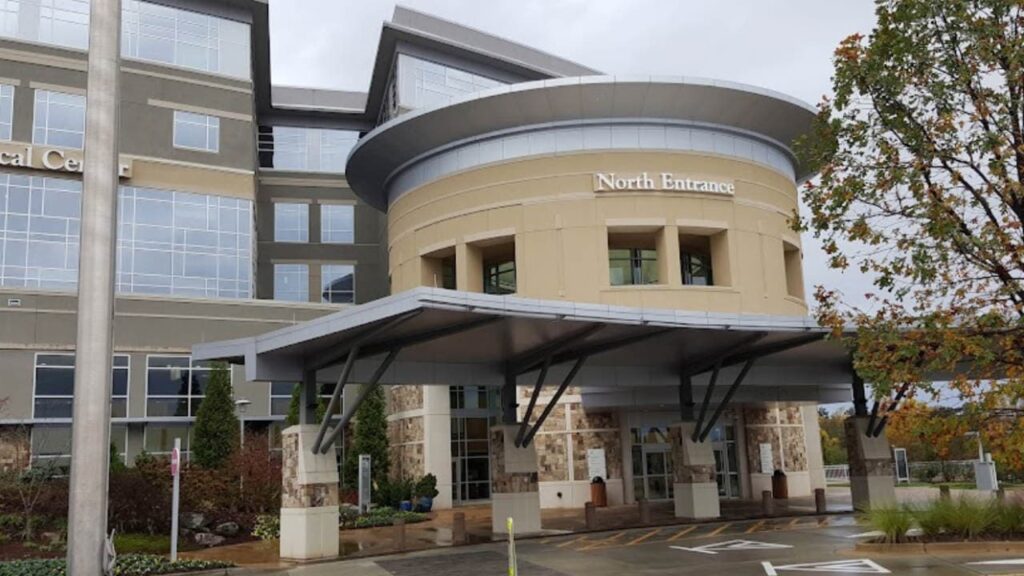 Northeast Georgia health system (nghs) is a non-profit communal health care system devoted to enhancing the health and overall quality of living of the citizens of Northeast Georgia and surrounding areas.
In addition, NGMC Barrow and NGMC Lumpkin – with a combined capacity of more than 700 beds and hospital professionals of more than 1,200 professionals representing more than 50 disciplines. Every aspect of what we do is geared to improving the health of our community.
In all they do, they are dedicated to enhancing the health of our community. Their vision is to become the community's chosen and vital healthcare resource.
3. Grady Memorial Hospital
Call: +14046864411 – Visit Website – View on Map
Doctors from throughout the country come to Grady Memorial Hospital to provide the greatest medical treatment in Atlanta. The hospital also has cutting-edge equipment and world-class facilities. In addition to Grady employee doctors and teachers from the Emory and Morehouse schools of medicine, the hospital is staffed by some of the nation's most distinguished medical professionals.
Since its inception, their purpose has been to provide an open and safe environment for those who come to get the care they need and deserving of receiving. Whatever happens, I'm sticking with you.
Grady has revolutionized methods of treatment, and has often brought innovative medical techniques to the Atlanta community in order to give the finest possible care.
You might also like to know about these best hospitals in Georgia.
4. Northside Hospital – Atlanta
Call: +17702199000 – Visit Website – View on Map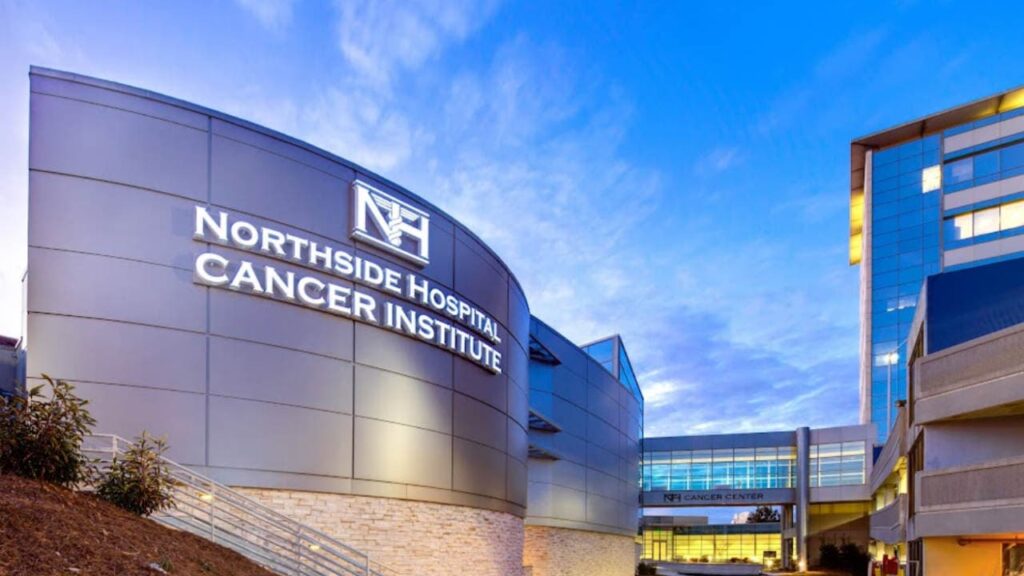 Northside Hospital Atlanta was established in 1970 and serves as the system's primary referral center. Originally a 250-bed institution, the facility has grown to 621 beds, 3,500 clinicians, and more than 11,000 staff now. In addition, the hospital's diagnostic, cardiologists, emergencies, and surgical services are all provided via this facility.
Entry points are situated on Peachtree Dunwoody Road and Johnson Ferry Road, respectively. For more than a century, Northside Hospital has provided a welcoming and comfortable environment for expectant moms in the Atlanta area. To be more specific, we are the unchallenged leader in maternity services, having delivered more babies per year than any other community hospital in the nation.
Due to the fact that, in addition to having a highly skilled team of medical professionals and modern maternity facilities, Northside offers women a comprehensive range of services, from conception through delivery and beyond.
5. Emory University Hospital
Call: +14046864411 – Visit Website – View on Map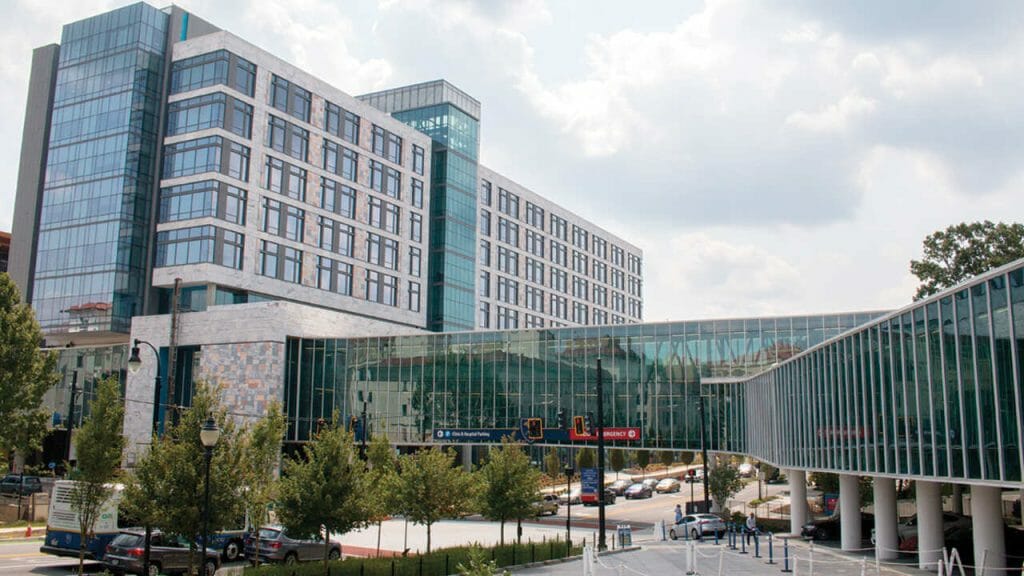 Emory University Hospital, which is staffed completely by Emory University School of Medicine professors who are also members of the Emory Clinic, is one of the nation's premier hospitals in a variety of specialties, including cardiology and heart surgery, oncology, neurology, and others.
The American Nurses Credentialing Center (ANCC) awarded Emory University Hospital Magnet designation in 2014 as a reflection of its nursing professionalism, collaboration, and perfection in patient care. Magnet recognition is the highest level of recognition available for nursing professionals. In 2018, the hospital won its second Magnet certification for excellence in patient care.
At Emory Healthcare, they try to provide high-quality treatment while also providing exceptional service and being transparent. Patients may see star ratings on the profiles of Emory Healthcare professionals, which provides them with access to information about their own patient experiences.
The total average of patient experience outcomes from patients who have gotten treatment at this particular facility location is represented by the rating shown below.
6. Piedmont Athen's Regional Hospital
Call: +17064757000 – Visit Website – View on Map
Piedmont Athens Regional Medical Center is a non-profit hospital and regional referral center covering a 17-county service area in Athens and northeast Georgia. It has 360 beds and is the largest hospital in the region. We have a Level 2 Trauma Center and a Level 3 Neonatal Intensive Care Unit, as well as urgent care clinics and a large network of highly regarded doctors, surgeons, and specialists on our staff.
Piedmont Athens Regional Hospital, which was founded by doctors in 1919 as a community hospital, became a member of Piedmont Healthcare on October 1, 2016, therefore extending access to high-quality health care in our community.
7. Atrium Health Navicent
Call: +14786331000 – Visit Website – View on Map
As a non-profit company, Atrium Health Navicent was established on November 17, 1994, with the objective of coordinating the efforts of Atrium Health Navicent The Medical Center and other related entities toward the achievement of our mission.
As of now, Atrium Health Navicent has more than 1,000 beds for medical and surgical patients, as well as for rehabilitation and hospice patients. It serves over 53 specialities in more than 50 sites around the area and employs more than 100 medical residents and fellows.
Atrium Health Navicent is a system that is part of the Atrium Health Navicent overall system. The Medical Center, which has 637 beds and has been classified as a Level I Trauma Center by the American College of Surgeons, is also a three-time Magnet Designated hospital for nursing quality around the globe.
8. Gwinnett Medical Center
Northside Hospital Gwinnett, which is located in the center of Gwinnett, is a Level II Trauma Center that provides nationally known and acclaimed health care services to the community. Gwinnett Medical Center is a 353-bed hospital that is home to the Strickland Heart Center's cardiovascular specialty, the Gwinnett Women's Pavilion, melanoma genetic analysis, and more than 4,000 workers.
Northside's Center for Perinatal Medicine, which specializes in the diagnosis and care of high-risk pregnancies, is nationally known for its competence and innovation in the field of maternal – perinatal medicine.
9. Atrium Health
Call: +14786331000 – Visit Website – View on Map
By conducting groundbreaking research, providing education, and providing compassionate patient care, Atrium Health has established itself as a nationally recognized leader in the shaping of health outcomes. Atrium Health, based in Charlotte, North Carolina, is an integrated, nonprofit health system with more than 70,000 colleagues who provide care to patients in 40 hospitals and more than 1,400 care centers around the region.
Each organization's tradition and strength are reflected and acknowledged in the new Atrium Health Floyd identity, as is Floyd and Atrium Health's shared commitment to become the top health care provider in northwest Georgia and northeast Alabama.
10. St. Joseph's Hospital – Savannah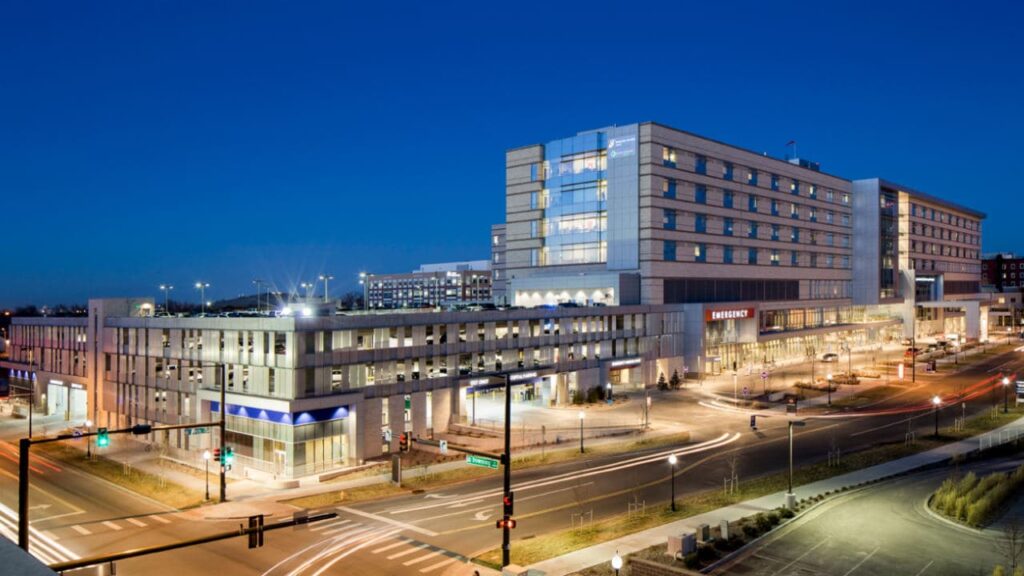 St. Joseph's Hospital, which is located on Savannah's south side, is a 330-bed acute care hospital that was established in 1875 by the Sisters of Mercy of the United States.
In addition to general services, St. Joseph's is renowned for its groundbreaking technologies, highly specialized treatments, and cutting-edge medical procedures in a variety of fields. With specialized Neuro-Intensive Treatment, Coronary Care and Intensive Care units, St. Joseph's Hospital is equipped to offer highly competent, sophisticated care for the critically sick patient.
In conclusion, if you want to have a better treatment in the Covid-19 situation then make sure to visit these hospitals above in Georgia. Now the whole world is suffering from the virus and we need better treatment more than ever. So make sure you are covered with the authentic information.