"A lake is a landscape's most beautiful and expressive feature" – this quote by Henry David Thoreau seems to be true when we look at the lakes in Georgia. With so much diversity as well as beautiful surface of the lakes, makes Georgia a truly unique state.
To know more details, find out some of the best lakes in Georgia from the list given below.
1. Lake Allatoona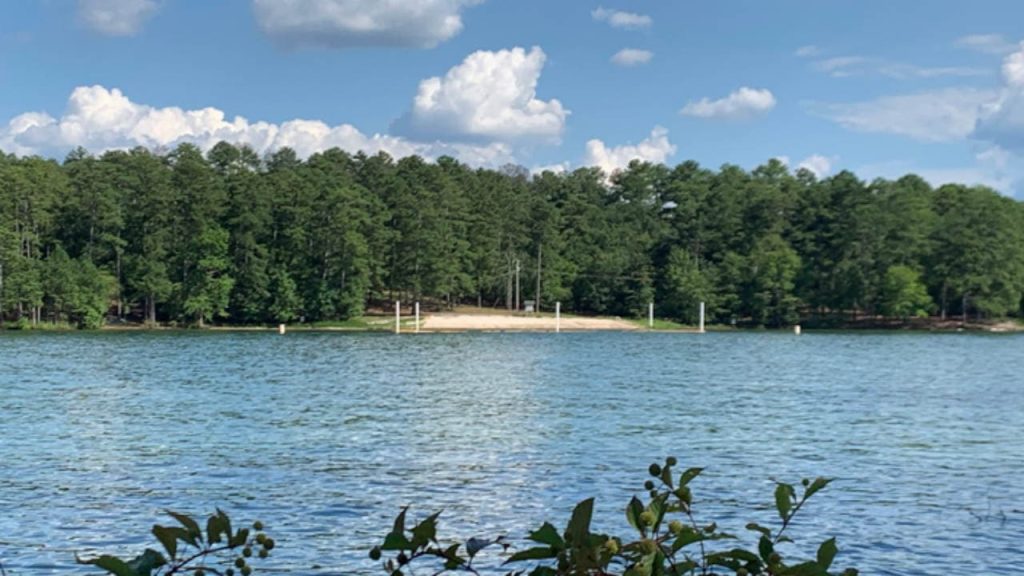 Lake Allatoona winds its way through three counties, Cherokee, Cobb, and Bartow Counties. Allatoona is not only beautiful but provides clean drinking water for the surrounding communities.
With 270 miles of shoreline and 12,000 acres to explore, this massive lake is great for boating and fishing. There are a few marinas located along the lake, and multiple campsites for both tents and campers, so this place is great for a long weekend or extended stay.
2. Lake Blackshear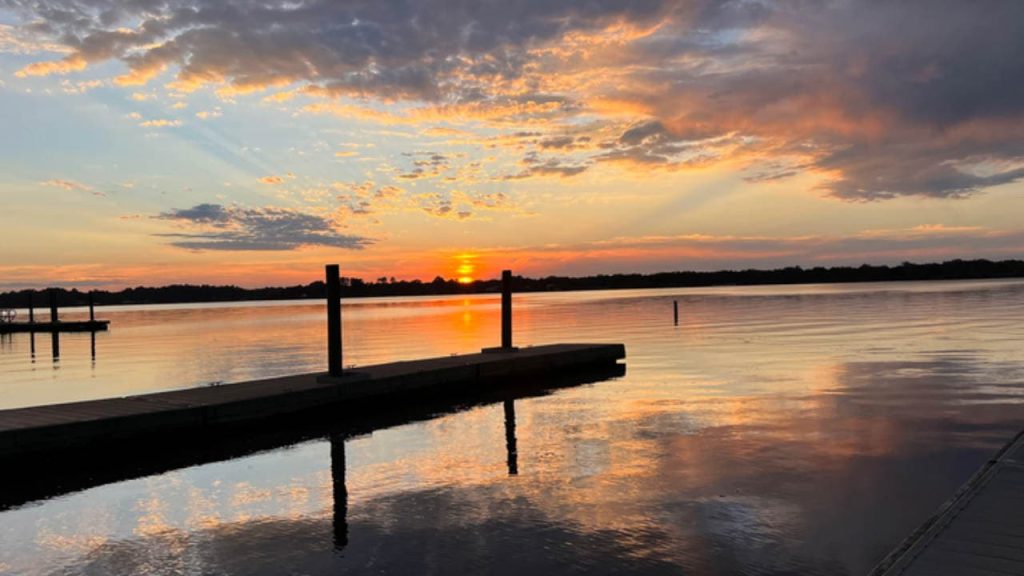 Lake Blackshear is in fact a man-made lake created in 1930 by the Crisp County Power Dam. Named for David Blackshear, the founder of nearby Fort Early.
When the area was first flooded, it was assumed that the trees would die and decompose once submerged, however the Cypress trees have maintained their ground and can be found in the middle of the lake. Lake Blackshear Resort and Golf Club is a great place to relax and take in the stunning beauty of the lake in the lap of luxury.
3. Lake Seminole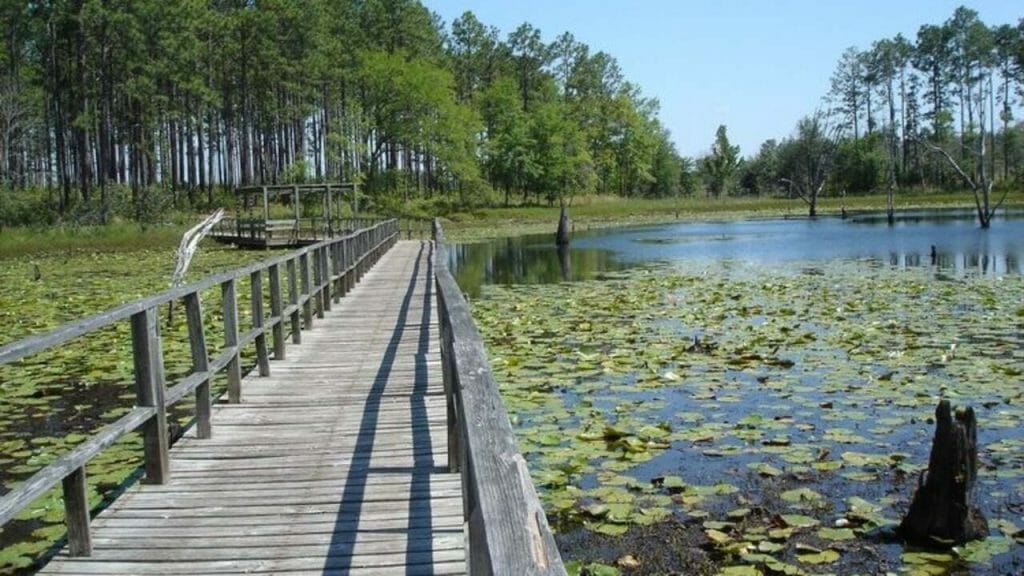 Just next to the border of Florida, this lake is actually closer to the city of Tallahassee than any metropolitan area in Georgia. The area is known for its excellent goose hunting, but also known for the variety of wildlife.
Be on the lookout for the infamous alligators in the area! With 46 campsites and 15 cottages for rent, a sand beach, smooth water for tubing and skiing, and great fishing, this is a great place to take the family for the weekend to explore a new part of Georgia.
You might also enjoy visiting these mind blowing waterfalls in Georgia.
4. Lake Lanier
Just 45 minutes north of Atlanta you will find a favorite destination to escape Atlanta's summer temperatures. There is simply too much for one person to do during just a weekend at Lake Lanier: shopping, fishing, tubing, dozens of different types of accommodation; you will just have to return again to continue the adventure.
The rowing and sprint canoeing races of the 1996 Olympics were held here on the lake, which gives it a dash of interesting history. All in all, this massive lake is sure to give you exactly what you are looking for. Definitely look into renting a houseboat for your stay!
5. Lake Blue Ridge
Lake Blue Ridge is a reservoir that was created when the Blue Ridge Dam dammed the Toccoa River. The dam was built during the great depression as part of the Tennessee Valley Authority Act that got thousands of Americans back to work.
The lake in its current state is a bit smaller than it was before 2010. Also, the lake was drained so that repairs could be made on the physical dam. Once repairs were completed, there was concern about ground shifting that happened in 2011, so the lake repairs partially drained.
Despite the draining, there are still plenty of lakes to be enjoyed! Moreover, 80% of this stunning lake's shoreline is actually located in the Chattahoochee National Forest.
6. High Falls Lake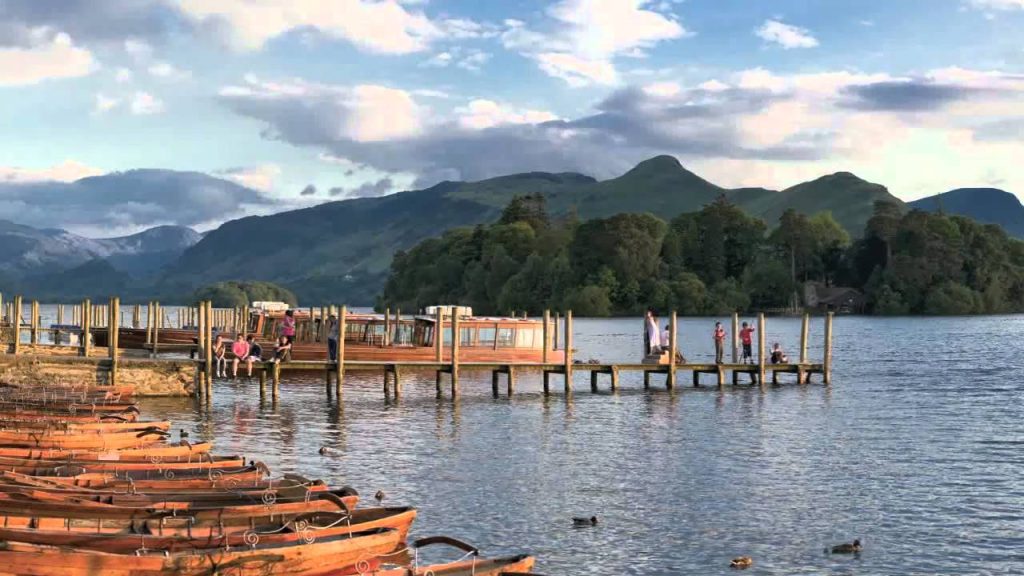 Known for the crashing waterfalls and fabulous trails, High Falls Lake is located near Macon, Georgia. High Falls is also notable for its exquisite fishing. Boating is absolutely encouraged on the lake, however outboard motors with more than 10 horsepower are not allowed to be used. Which might be a deterrent for some, however it creates a very relaxed and chill feeling out on the lake since there is not a lot of noise pollution.
Make sure to check out the famous landmarks in Georgia.
7. Lake Oconee
Lake Oconee is a reservoir located in the heart of Georgia's lake country and is created by the Wallace Dam. With so many wonderful events, festivals, and activities to attend, you might even feel overwhelmed.
If you are looking for an upscale lake vacation, the Ritz Carlton on Lake Oconee is the place to be. The beautiful resort is surrounded by a fantastic golf course that looks right out onto the lake.
8. Lake Rabun
This twisty lake located in the northeast corner of the state is small but mighty in fun and things to do. This lake is perhaps best visited over the Fourth of July holiday with a wooden boat parade across the lake.
With a few inns and resorts along the lake's edges, accommodation is best served with breakfast. The lake residents tend to be weekenders who come from Atlanta to enjoy the quaint and quiet parts of this special lake.
9. Lake Burton
Nestled in the Appalachian Mountains, this lake is part of a chain of lakes each created by a dam to generate electricity in the area. The lake is named after the town of Burton which is now situated at the bottom of the lake. Much like Lake Raburn, Lake Burton also has a special Fourth of July celebration each year, complete with fireworks set off from the middle of the lake.
10. Lake Varner
Lake Varner is on the smaller side which makes it the perfect place to spend a quiet weekend away. With some excellent fishing, it can be a great spot to take the boat out on the water and get the rod wet. Lake Varner offers some accommodation, but not a ton. So be sure to book your spot early, so you can really enjoy the lake!
11. Lake Chatuge
With half of the lake located in North Carolina and the other half in Georgia, this lake is an interstate wonder. Created as part of the Tennessee Valley Authority, this lake is also seated comfortably at the foot of the Appalachian Mountains.
The Lake Chatuge Lodge is the perfect place to spend a few nights while getting to know the lake and surrounding area. The activities you can enjoy include swimming, golf, fishing, water-skiing, hiking, rafting, horseback riding and shopping. If the activity route isn't your style, be sure to just sit on the veranda and enjoy the view from your rocker.
12. Carters Lake
Carters Lake is the deepest of Georgia's reservoir lakes at 450 feet deep. If you are looking for a lake that is unspoiled by man, then look no further, there are no houses or docks along its shore. Carters Marina and Resort is the exception to that rule.
It offers plenty of boat parking and accommodation options. With cabins ranging in size, there is sure to be something that fits the size of your party. It also offers a private beach, camping, and boat rentals for your time on the lake.
13. Richard B Russell Lake
Locally known as Russell Lake, it is sharing half of its shoreline with South Carolina. Before the area was flooded, there was an effort to discover the Native American village and mounds that were in the area. In addition, the Georgia-Carolina Memorial Bridge was not demolished before the lake was flooded, so it is still down there to this day.
Almost the entire shoreline has been undeveloped, which makes for a great place to visit. There are of course a few state parks that dot the shoreline and allow for boat access and picnic areas, like the Richard B. Russell State park which offers campsite and cabins for rent.
14. Lake Nottely
Lake Nottely is located just across the border from North Carolina and is just two hours from Atlanta. 70% of the shoreline is owned by the United States Forest Service and is therefore undeveloped. With plenty of vacation rentals to be had along the shore, be sure to bring your friends and your boat for this lakefront adventure!
15. Lake Seed
Lake Seed was formed in 1927 when the Nacoochee was completed. This 270-acre lake is perfect for walleye and trout, though spotted bass, yellow perch, white catfish and redear sunfish can also be found readily available.
If you are interested in golf, the Lake Seed area has a few options for you. Accommodation is mostly lakeside rentals, though a few cabins and campgrounds pop up here and there in the area. This place is a bit off the beaten path, so if you are hoping for something a little calmer, then Lake Seed is the place to be.
16. Lake Winfield Scott
Lake Winfield Scott is an 18-acre mountain lake located 10 miles south of Blairsville, Georgia in Union County. The lake, which is owned and managed by the U.S. Forest Service, is the source of Cooper Creek.
17. Lake Arrowhead
Lake Arrowhead is located approximately two miles southwest of Waleska, in the mountainous, west-northwestern part of Cherokee County, Georgia, United States. Lake Lanier is by far the largest place for lake front and lake access property in the town.
The lakes in Georgia are not only providing picturesque views, but also several recreational opportunities so that you never get bored. On top of that, these family-friendly destinations will give you a relaxing time in a serene environment.