Idaho is one of the most underrated states in the United States in terms of beautiful natural landscapes, intriguing mountainous terrain and volcanic remnants. The state is full of relaxing national and state parks, tranquil rivers and lakes, massive mountains and canyons, along with many other unique natural delights.
The deep valleys, eye-catching waterfalls, secluded forests, and dramatic gorges give locals and visitors of Idaho an amazing array of options to explore and enjoy for a holiday. However, picking one or a few of these places to visit is not easy.
That is why I have compiled a list of the best places to visit in Idaho for you.
1. Yellowstone National Park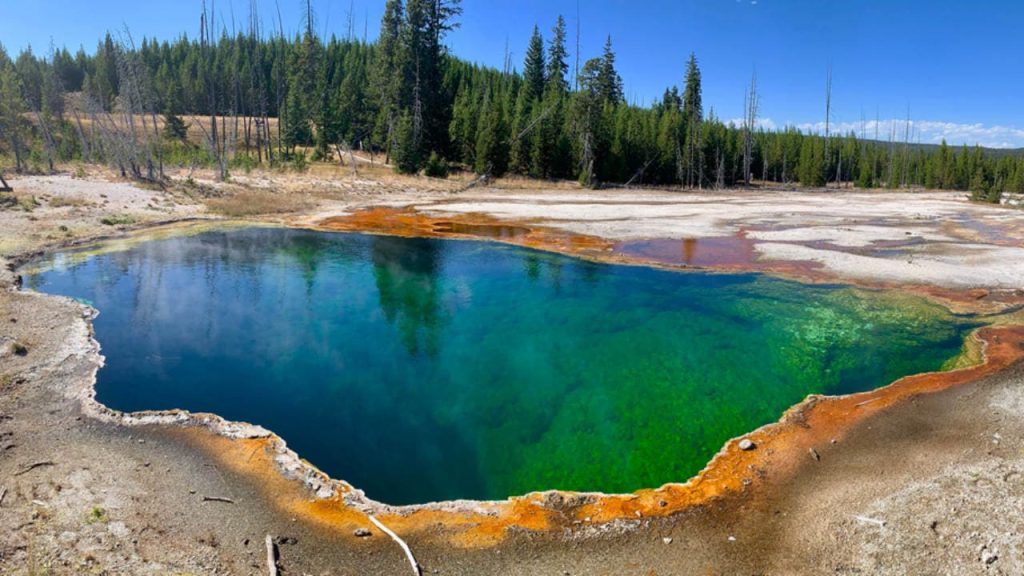 Yellowstone National Park isn't just the most popular state park in Idaho, but is one of the most scenic state parks in the world as well. The absolutely exceptional wilderness land is around 3,500 square miles in size and is situated on a volcanic hot spot, which accounts for the region's amazing hot springs and water fountains.
Moreover, along with species like bears, wolves, bison and antelope, Yellowstone's additional scenic features include rocky gorges, alpine rivers, dense woods, and much more.
2. Sawtooth Mountains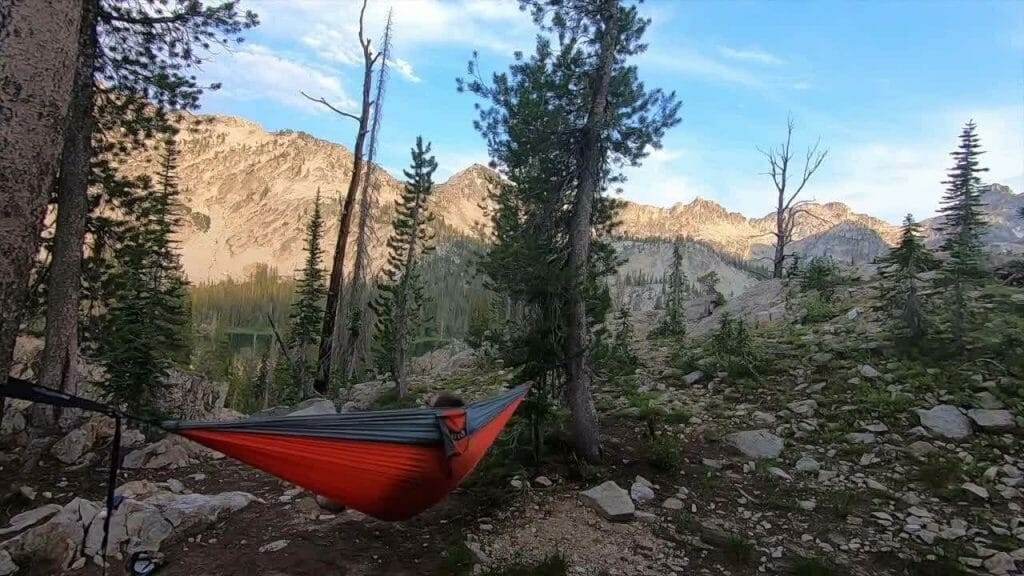 The untamed Sawtooth Mountains are unmatched for grandeur and majesty, making it one of Idaho's most stunning tourist destinations. This region once housed Ernest Hemingway and provides miles of stunning hiking routes, swift streams, and clear alpine lakes.
3. Idaho State Capitol Building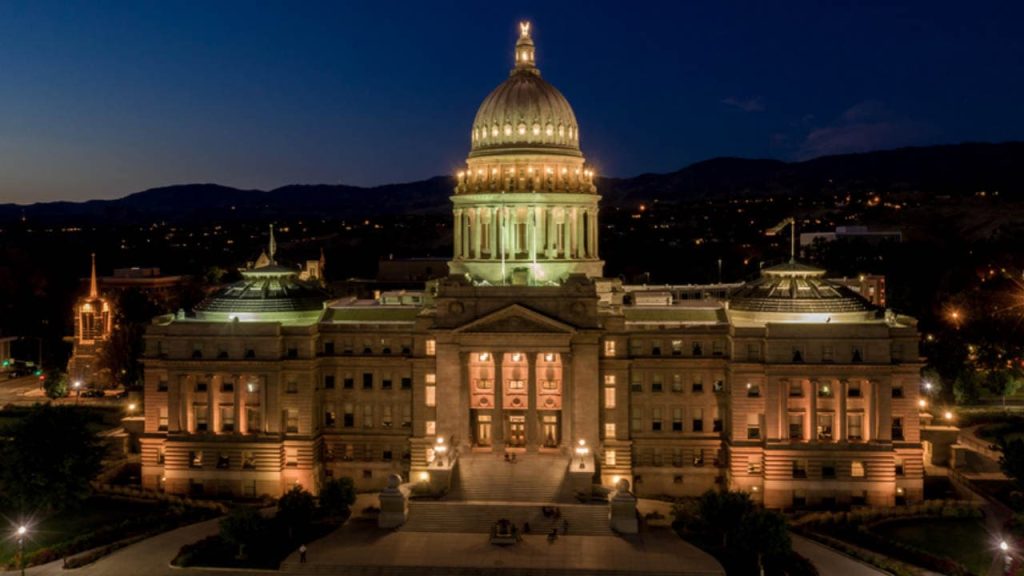 The Idaho State Capitol Building, a beautiful monument in the state's capital, is the most well-known neoclassical estate in Idaho. The Capitol Building, which was created and completed in 1920, has been one of the most iconic landmarks in Idaho ever since.
Check out these famous landmarks in Idaho.
4. Boise
Boise is the capital of Idaho, and is renowned as the "city of trees" due to its wonderful natural landscapes. You'll enjoy spending time amid streams, peaks, mountains, dunes, and lakes with a plethora of different relaxation opportunities in this heaven for nature enthusiasts. The vibrant downtown, which is home to Idaho's State Capitol, is a fantastic location for touring as well.
5. Snake River Canyon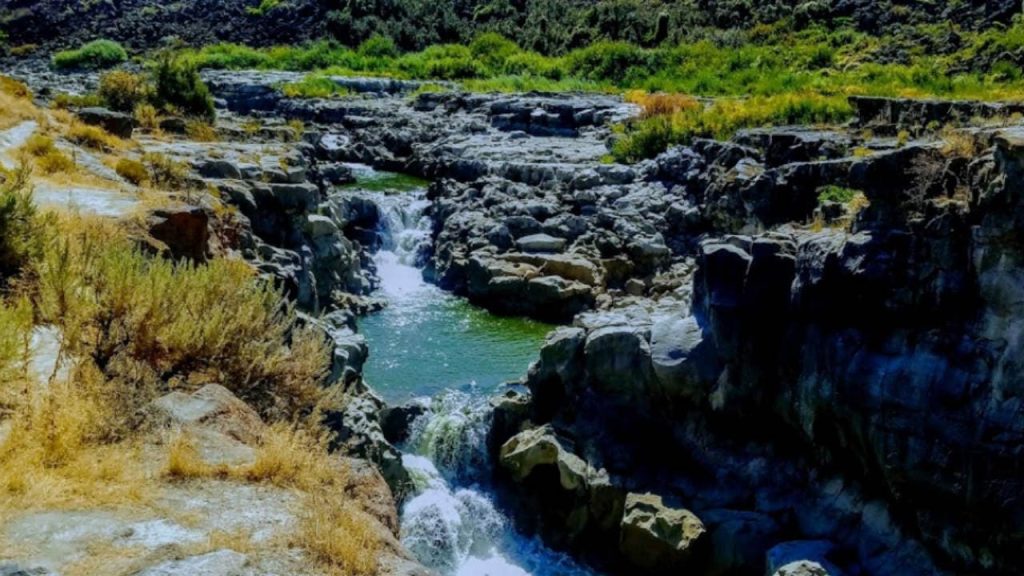 If you are looking for a place to hike or go boating, then Snake River Canyon is a must-visit place in Idaho. The old obsidian magma is carved through and crossed by the Snake River. Moreover, the Snake River Canyon offers a beautiful location for trekking and fishing, as well as two sizable waterfalls and a number of hot springs.
6. Idaho Falls
Idaho Falls is renowned for its scenic water falls and awe-inspiring views, while also featuring world-class golf courses nearby. It is an ideal location for recreational activities and outdoor amenities, thus making it the perfect place to visit for runners, strollers and bike riders in Idaho. Furthermore, Idaho Falls is also home to the iconic Museum of Idaho.
Check out these beautiful places in Idaho.
7. McCall
If you're searching for a place where your family may enjoy a holiday in summer or winter, give the underappreciated city of McCall a shot. Situated along the lovely Payette Lake, in McCall, people may unwind or participate in a variety of pursuits including boating, kayaking, or hiking at delightful quiet scenic destinations.
8. Sandpoint
Sandpoint, located on the beautiful Lake Pend Oreille, is sandwiched between three mountain peaks. This area is a hive of outdoor recreation, cultural festivals, and is home to Idaho's most beautiful scenery. Situated in Bonner County, Sandpoint is also a popular vacation spot for tourists.
9. Shoshone Falls
Shoshone Falls is one of the largest natural waterfalls in Idaho as well as in the United States. Waterfalls are intriguing places to visit due to their secluded nature, and Shoshone Falls is no different. Its incredibly secluded geography provides amazing viewpoints for sightseeing and exploring.
10. Craters of the Moon National Monument and Preserve
If you want to see a vast ocean of lava flowing, then Craters of the Moon National Monument and Preserve is the place to visit. Situated along the Snake River, this is a majestic terrain with unique beauty. The surface in this place has an unbelievable resemblance to the Moon's surface and also features scattered islands, lava tubes and volcanic bombs.
11. Thousand Springs State Park
Thousand Springs State Park is a magical natural preserve and state park in Idaho that is full of lush green lands and stunning waterfalls. This state park was formed through a merger of four parks around that area, giving it a bit of everything from picturesque landscapes to relaxing springs and falls.
12. Lake Coeur d' Alene
National Geographic dubbed Lake Coeur d' Alene as the most beautiful lake in the world. It was done for good reason, as it is the most majestic lake in Idaho providing awe-inspiring scenic views of the shorelines and mountains. Moreover, this huge lake is perfect for popular outdoor activities like boating, fishing, hiking and much more.
13. Lava Hot Springs
Lava Hot Springs is a little-known tourist destination in Bannock County with amazing mineral pools that also lure visitors from all across the US. The pools' temperatures fluctuate to accommodate everyone's preferences; however, if you're traveling during the summer, it's recommended to go swimming early in the morning.
14. Sun Valley
The vibrant Sun Valley in the gorgeous Rocky Mountains in Idaho provides a plethora of leisure pursuits. Whether you like skiing or outdoor recreational activities, Sun Valley has you covered. In fact, it is a dream destination for most ski lovers in Idaho. Although Bald Mountain has difficult lines for expert skiers, Dollar Mountain has easy terrain that is ideal for beginners.
15. Hells Canyon
Hells Canyon, the deepest river gorge in the United States, offers incredible sightseeing and exploring opportunities that attract tourists from all over the country. It features beautiful green terrain, elevated areas, scenic trails and much more that can be explored through biking or boating, while also enjoying the stunning climate in that region.
16. Hagerman Fossil Beds National Monument
The Hagerman Fossil Beds National Monument preserves fossils that date back over 3.5 million years and were formed throughout that time. You can visit this location, which is one of the amazing ancient monuments Idaho has to offer.
17. Hells Canyon National Recreation Area
Many important Nez Perce religious and cultural sites are located within Hells Canyon National Recreation Area. It is the largest and deepest gorge in North America, and it can be found on the border between Idaho and Oregon.
From gigantic canyons and natural state parks to majestic waterfalls and stunning lakes, Idaho is full of places that provide scenic views and outdoor recreational activities. Visit the waterfalls and lakes to relax and enjoy beautiful scenery, and visit the canyons and state parks to explore and learn.